The last time we did a book sweep we made $500, but the will to do another sweep never seems to arise. It's both more and less than laziness; it's the sheer intensity of decision-making that stops us. That book on Surrealism I've had since high school—to remove it would be like tossing away parts of my DNA. Same with my two copies of Julia Kristeva's Powers of Horror….[W]hen I touch the books, I'm flooded with memories of discovering the lack around which all my writing would henceforth revolve, my brain sparking, my hand scribbling in the margins, purple, red, black. — Dodie Bellamy*
On the occasion of the publication of Bee Reaved—a new book of essays—and republication of her 1998 novel The Letters of Mina Harker, join Dodie Bellamy for a reading and conversation with Michelle Tea.
See link below for details.
DODIE BELLAMY READING and A CONVERSATION WITH MICHELLE TEA
Tuesday, October 26
The Poetic Research Bureau
2220 Beverly Boulevard, Los Angeles
*Dodie Bellamy, "Hoarding as Écriture," in Bee Reaved (South Pasadena, CA: Semiotext(e), 2021), 12.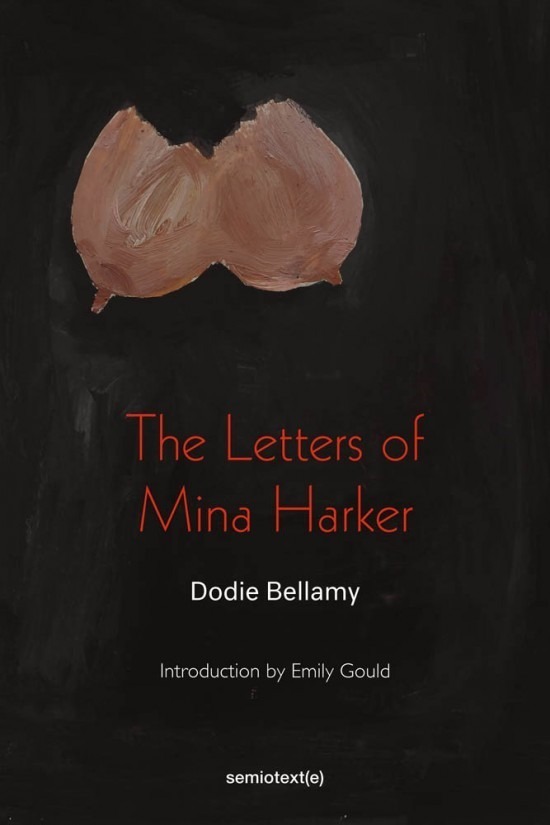 From top: Dodie Bellamy, image courtesy and © the author and Hedi El Kholti; Dodie Bellamy, Bee Reaved, 2021, Semiotext(e); Dodie Bellamy, The Letters of Mina Harker, republished 2021, Semiotext(e). Book cover designs by El Kholti, courtesy and © Semiotext(e).