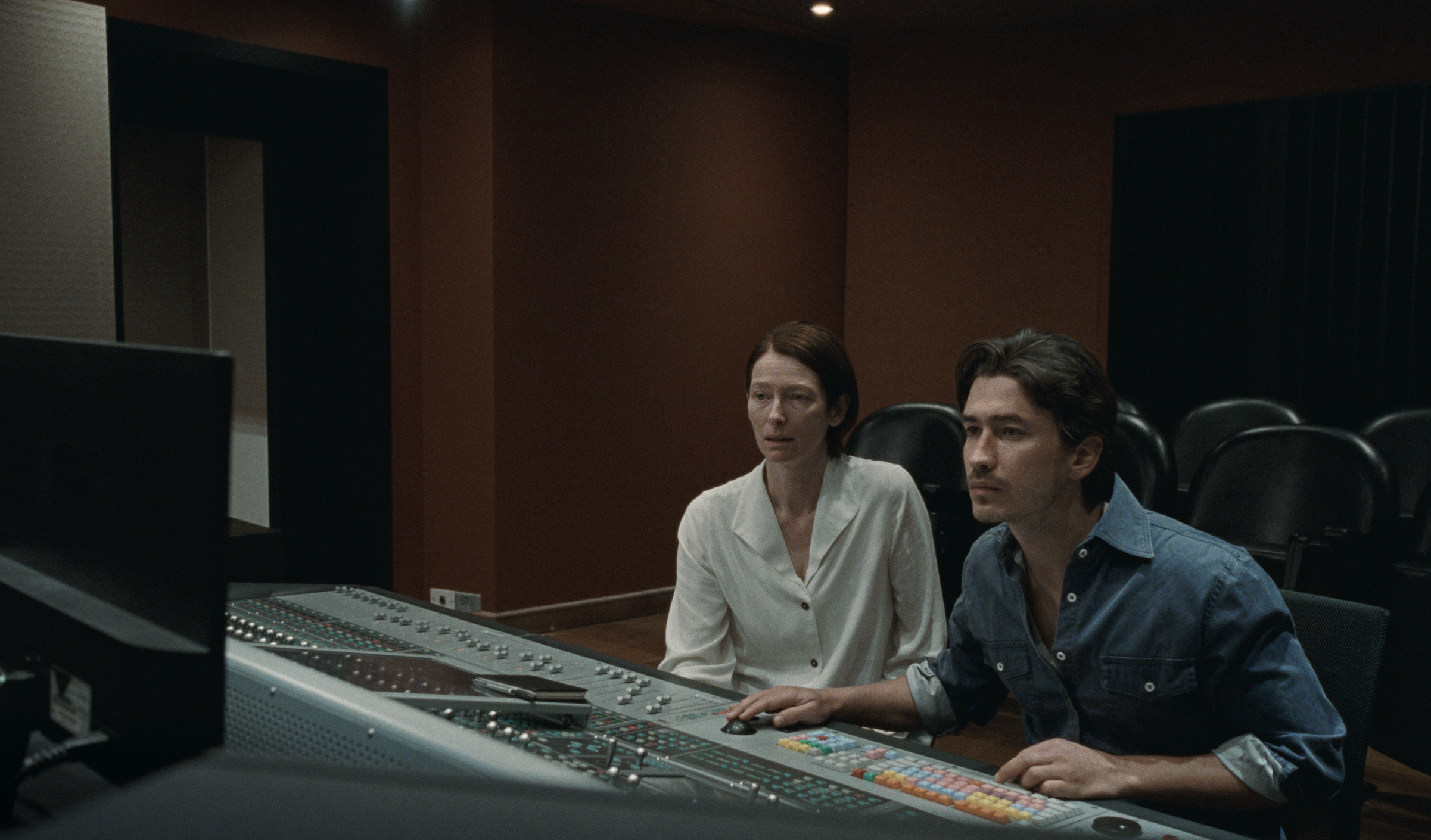 If the sonic afterlife of a woman's lived experience could be contained in one ominous sound—the backfire of an escaped spirit?—what would it sound like? In Apichatpong Weerasethakul's MEMORIA, Jessica (Tilda Swinton), attempting to make sense of the reverberating thud that startled her awake one morning, describes it as a huge concrete ball hitting a metal surface in seawater. She's in a studio in Medillín, speaking to a sound engineer who manages to quickly manufacture an audible resemblance—adding bass, echo, and notes of tierra at Jessica's request. But the mysterious noise—now recurrent—pursues her as she searches the city and then the countryside for the source of what she's hearing.
In a timeline that shifts from the linear to something more random, MEMORIA is a fascinating consideration of habitation, loss, and the nature of experience. Who does it belong to? Through whom and what is it transmissible? Jessica eventually meets her match in the Colombian jungle. Revelations abound, but questions about who she is and what she finds may not be fully answered by one viewing of the film. Fortunately, MEMORIA is here and will be playing around town for the next few months.
See theater links below for info.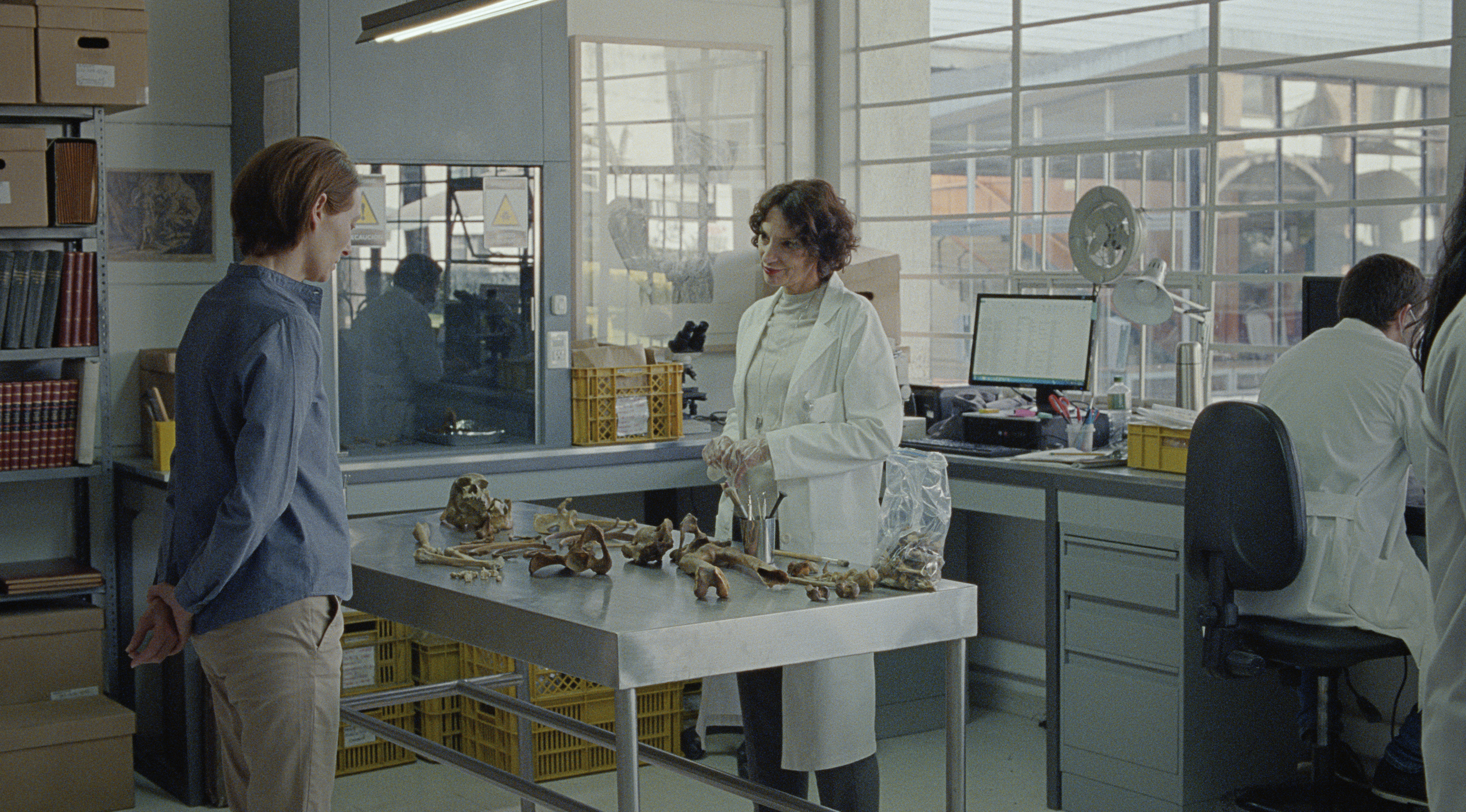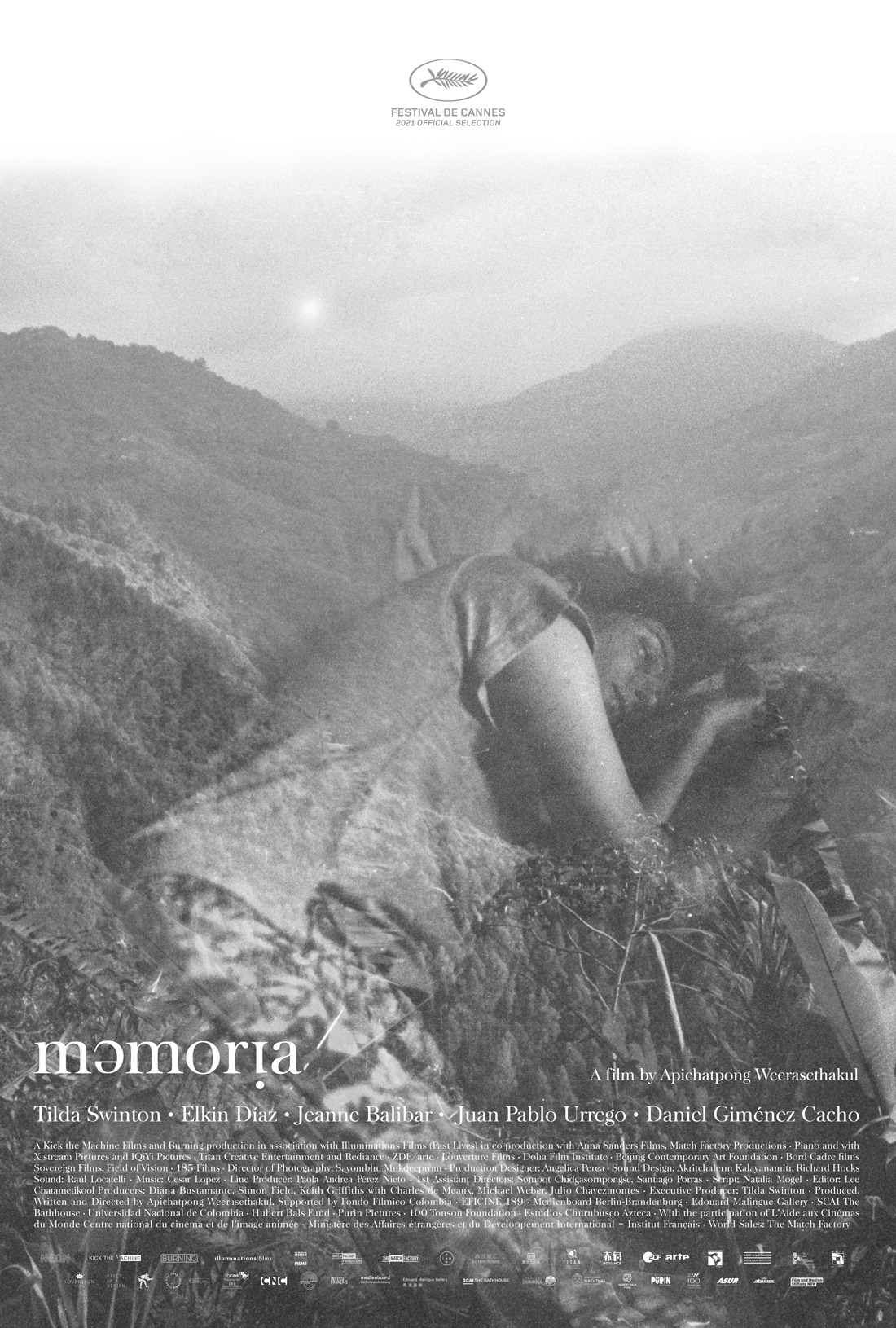 Written and directed by Apichatpong Weerasethakul
Thursday, October 13, at 3:30 pm
6067 Wilshire Boulevard, Los Angeles
Through April 21
11272 Santa Monica Boulevard, West Los Angeles
April 29 through May 5
American Cinematheque
1822 North Vermont Avenue, Los Angeles
May 6 through 12
305 East 4th Street, Santa Ana
Monday, May 9, at 7:30 pm
1328 Montana Avenue, Santa Monica
May 13 through 19
673 East Colorado Boulevard, Pasadena
June 3 through 9
5240 Lankershim Boulevard, North Hollywood
June 24 through 30
207 North Maryland Avenue, Glendale
See "Apichatpong Weerasethakul: The Metrograph Interview," by Giovanni Marchini Camia, Metrograph Journal, February 24, 2023.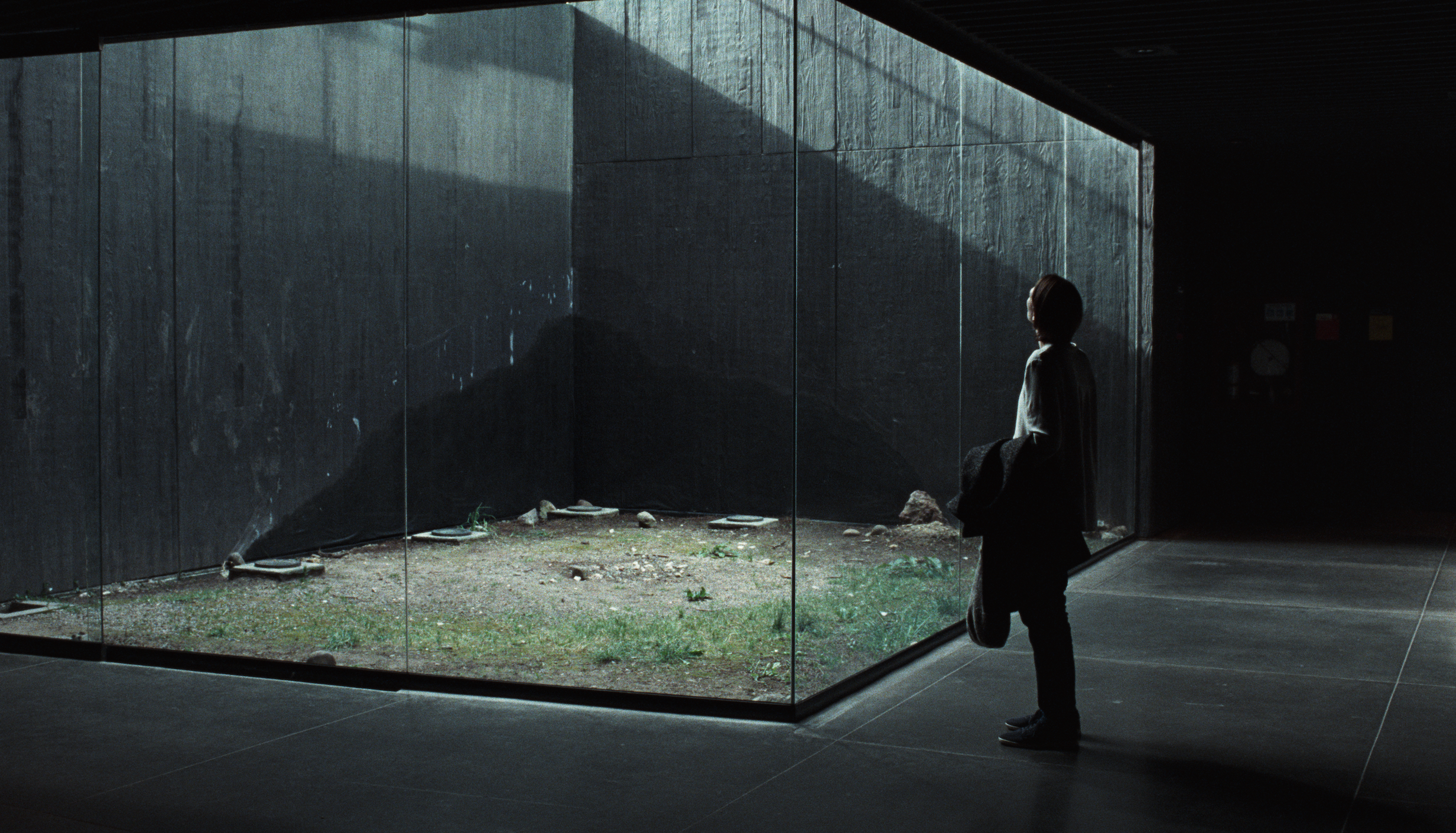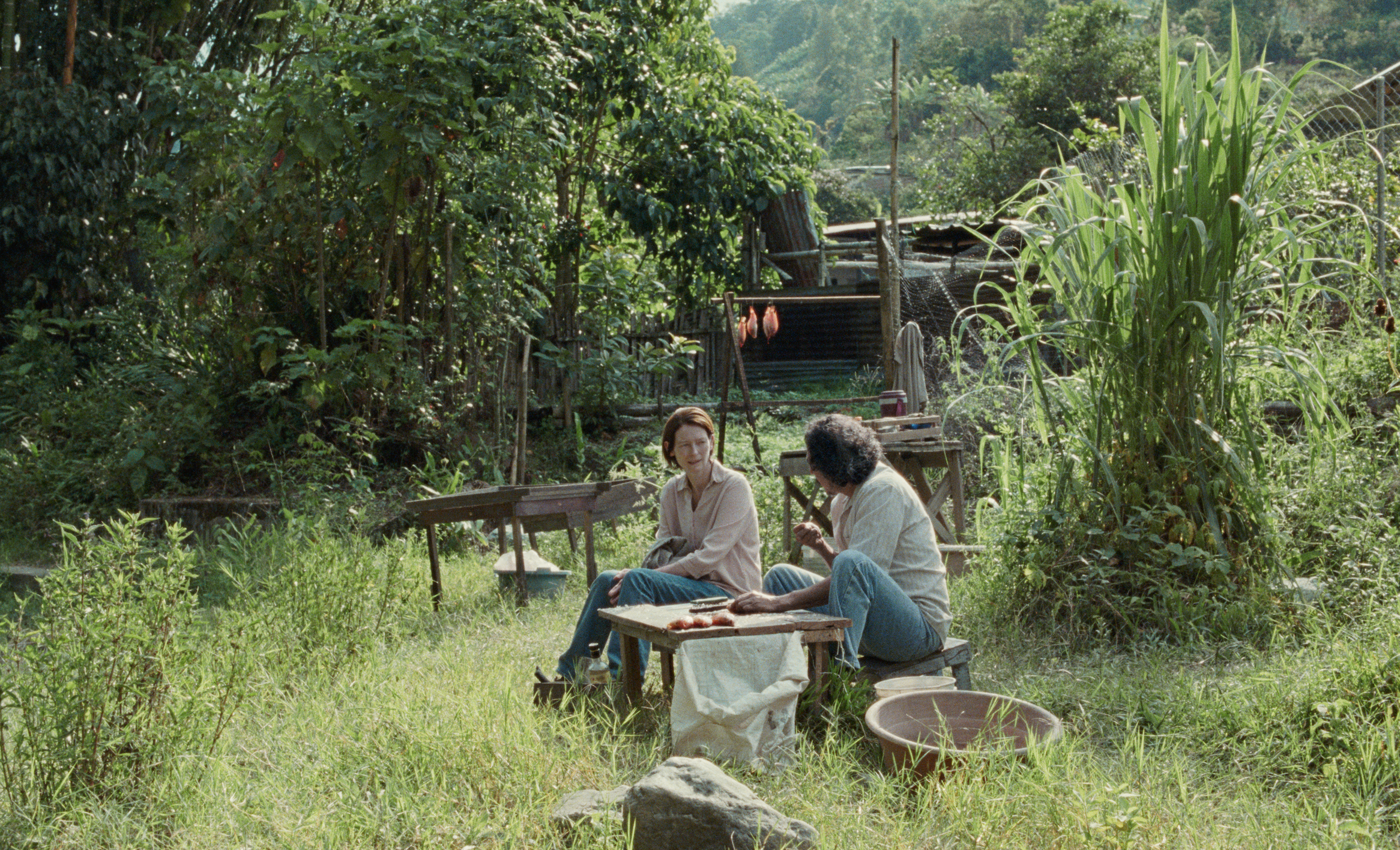 Apichatpong Weerasethakul, Memoria (2021), from top: Tilda Swinton; Juan Pablo Urrego and Swinton; Jeanne Balibar and Swinton; Memoria, U.S. poster; Swinton; Elkin Díaz and Swinton; Díaz. Images courtesy and © Neon, Kick the Machine Films, Burning, Anna Sanders Films, Match Factory Productions, ZDF-Arte, and Piano.