As I get older I trust my memory less and less. There's something very mutable about it. I don't entirely trust it, but then I'm really interested in it, cinematically, playing with that unreliability. — Joanna Hogg*
Architecture as character—a stage set for experience and a porous container of memories—informed Joanna Hogg's 2013 film Exhibition, which explored the evolving dynamic of an artist couple as they prepare to sell their contemporary showplace of a house. With her sixth feature THE ETERNAL DAUGHTER, Hogg returns to the theme, setting her tale of secrets and ghosts in a fog-shrouded mansion-turned-country hotel in Wales. A coda to her brilliant Souvenir films (2019; Part II, 2021)—the daughter in all three movies is a filmmaker named "Julie," her mother is "Rosalind"—this time around Hogg doubles down on perspective by casting Tilda Swinton in both roles.
Screening once this coming weekend at the Chinese, THE ETERNAL DAUGHTER is a highlight of this year's AFI Fest. See link below for details.
Written and directed by Joanna Hogg
AFI Fest 2022
Sunday, November 6, at noon
Chinese 6 Theatre
6801 Hollywood Boulevard, Los Angeles
*David Canfield, "Tilda Swinton Takes On an Intense Dual Role in Joanna Hogg's The Eternal Daughter," Vanity Fair, September 2, 2022.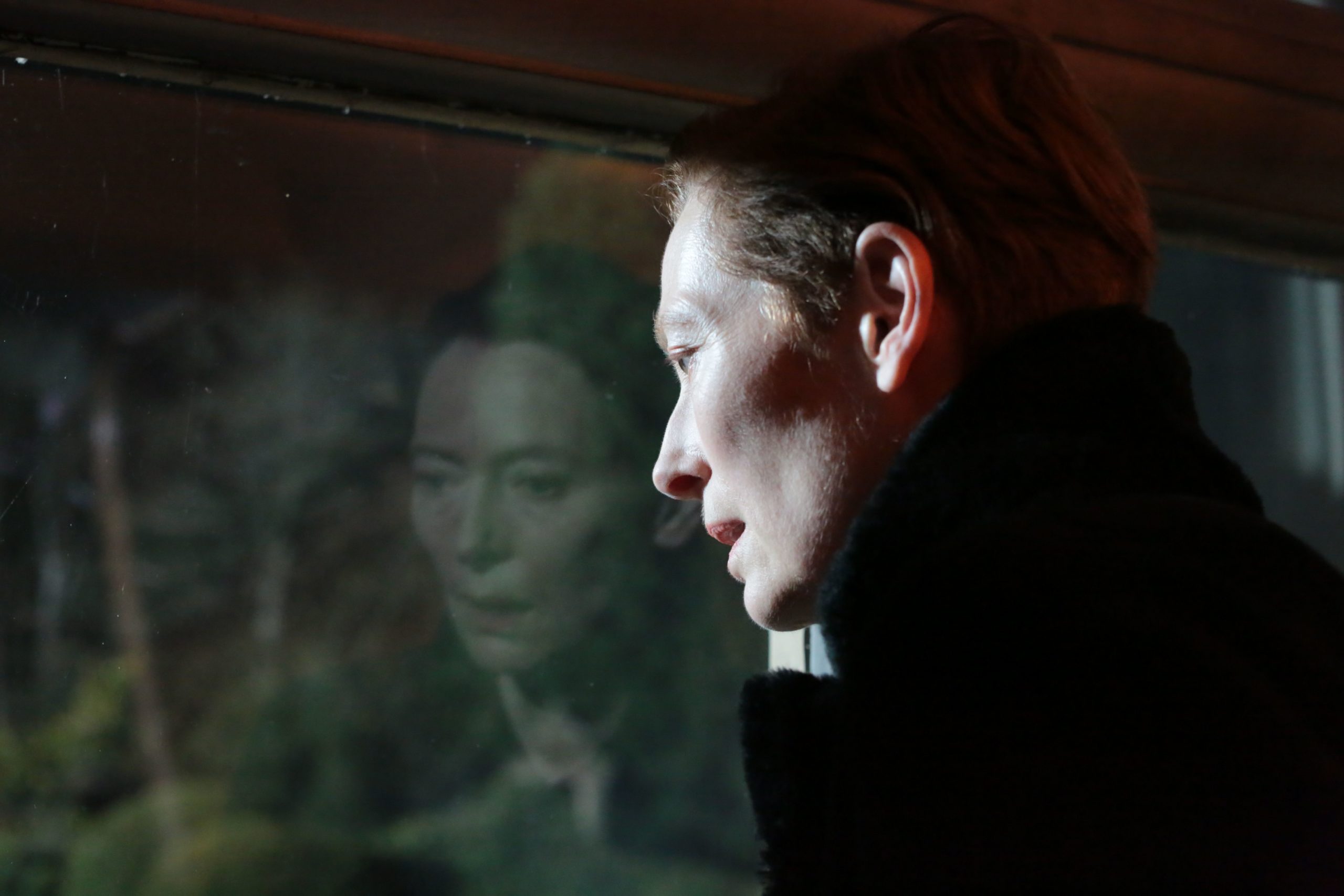 Joanna Hogg, The Eternal Daughter (2022), Tilda Swinton (2) and poster. Images courtesy and © A24.