For the casting process… we were looking for women who have a history that they can look at with melancholy, whose faces and bodies marked by that history, of freedom and prison, returning but not finding the place you left. It's a whole generation that's been incarcerated and that feeling of not knowing if you're in the present, past, or future was a structure we wanted for the film. You go to jail and what for you is a day for the rest of the world are years. In that sense it is almost science fiction, time is very relative. — Joana Pimenta*
An AFI Fest 2022 must-see, DRY GROUND BURNING—written and directed by Pimenta and Adirley Queirós—blends documentary, science fiction, and scripted narrative in its unique focus on Chitara (Joana Darc Furtado) and Léa (Léa Alves Da Silva), gasolinheiras who tap the pipeline running under their favela west of Brasília and sell the gas to the local motorcycle gangs they run with. Non-linear, genre non-adherent, and defiantly matriarchal, DRY GROUND BURNING navigates Brazil's ongoing sociopolitical nightmare with visionary force.
Pimenta will participate in a Q & A following the screening. See link below for details.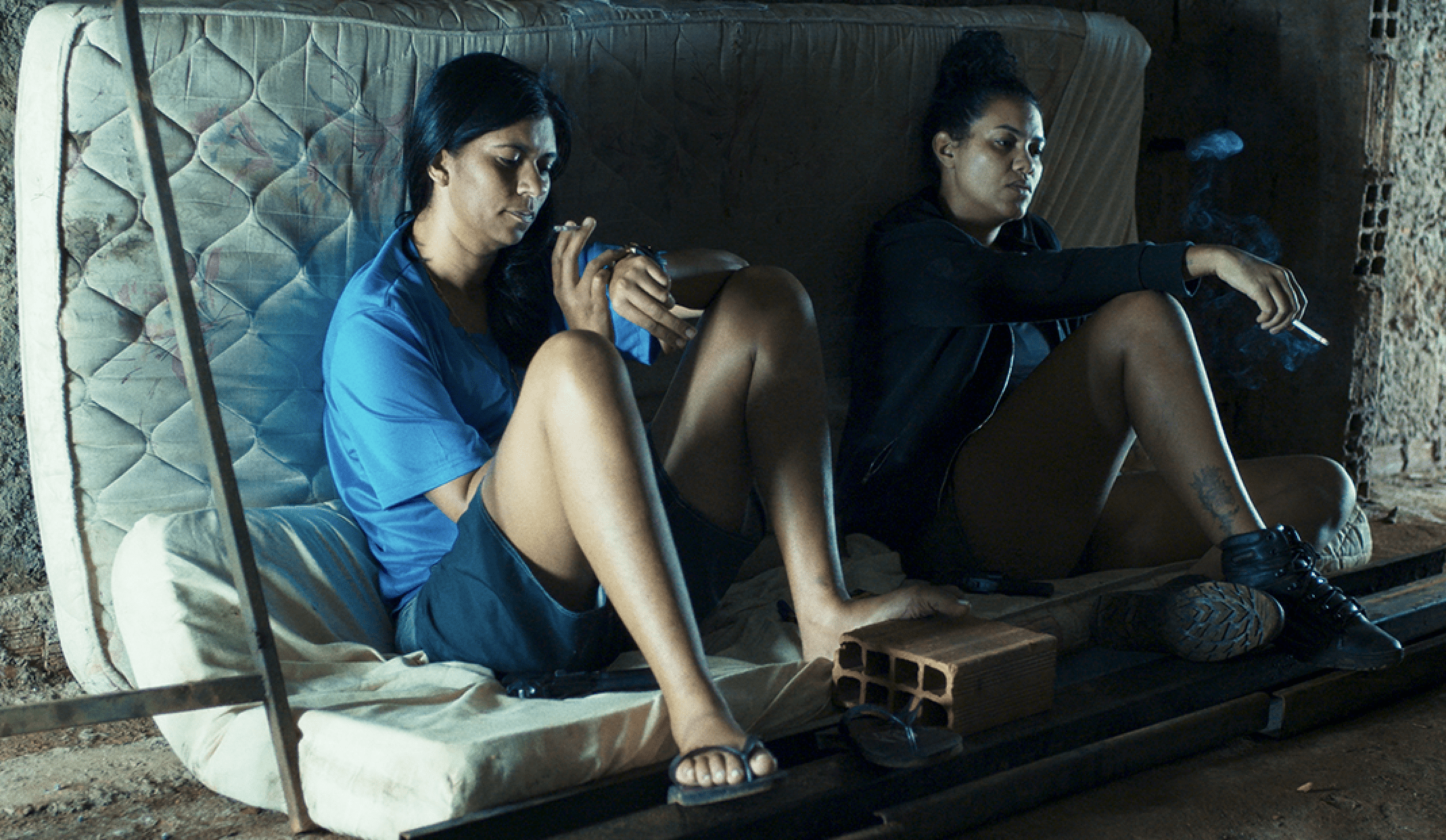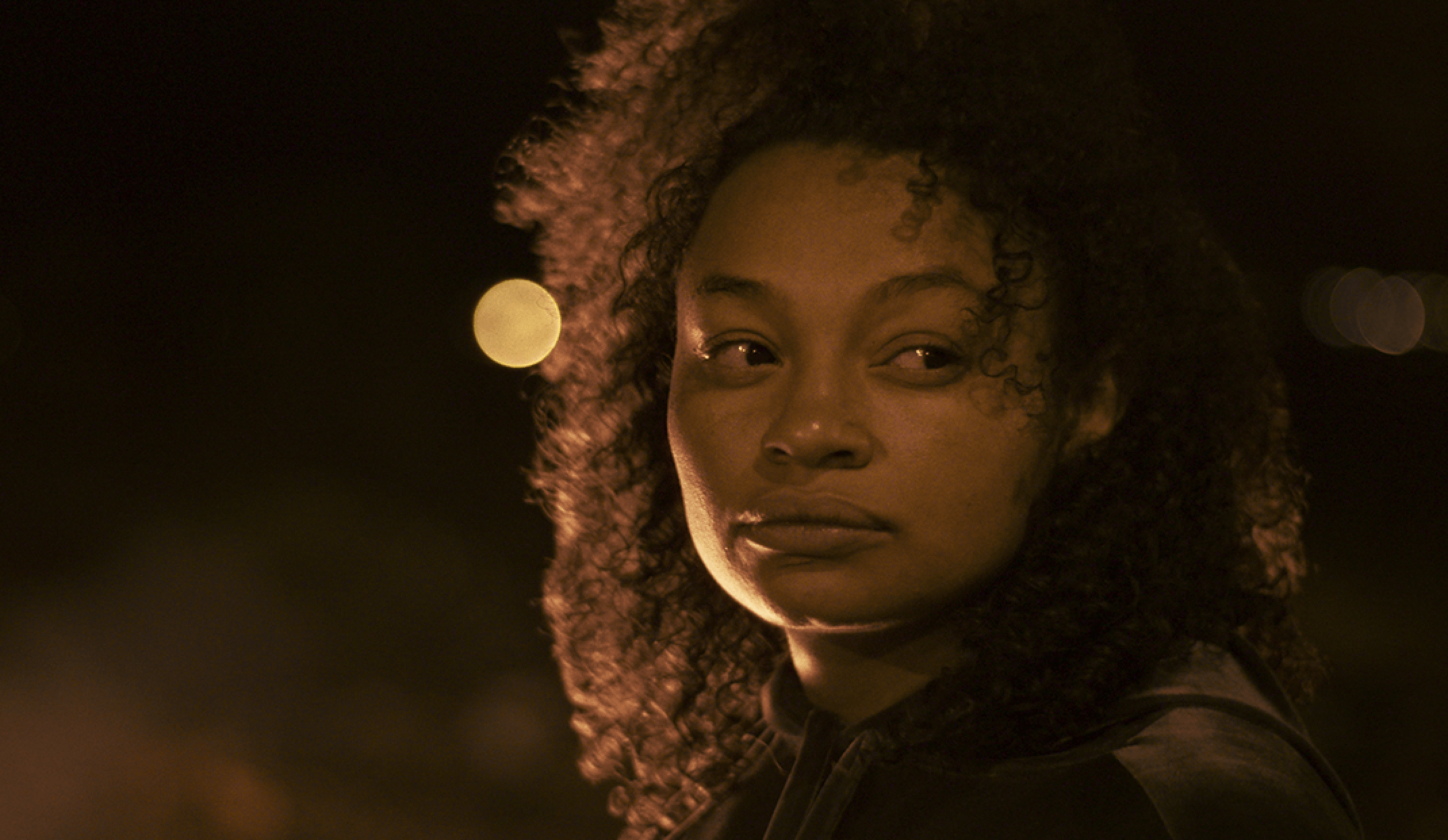 Directed by Joana Pimenta and Adirley Queirós
AFI Fest 2022
Thursday, November 3, at 7:15 pm
Chinese 6 Theatres
6801 Hollywood Boulevard, Los Angeles
See Aily Nash, "Dry Ground Burning: A Conversation," interview with Joana Pimenta and Adirley Queirós, Non-Fiction 4.
*Emiliano Granada, "Berlin Title Dry Ground Burning: A Film That Captures the State of Present-Day Brazil," Variety, February 21, 2022.
For a theatrically staged take on the politics of resistance in Brazil, see Christiane Jatahy — After the Silence at REDCAT, Thursday, Friday, and Saturday, November 3, 4, and 5.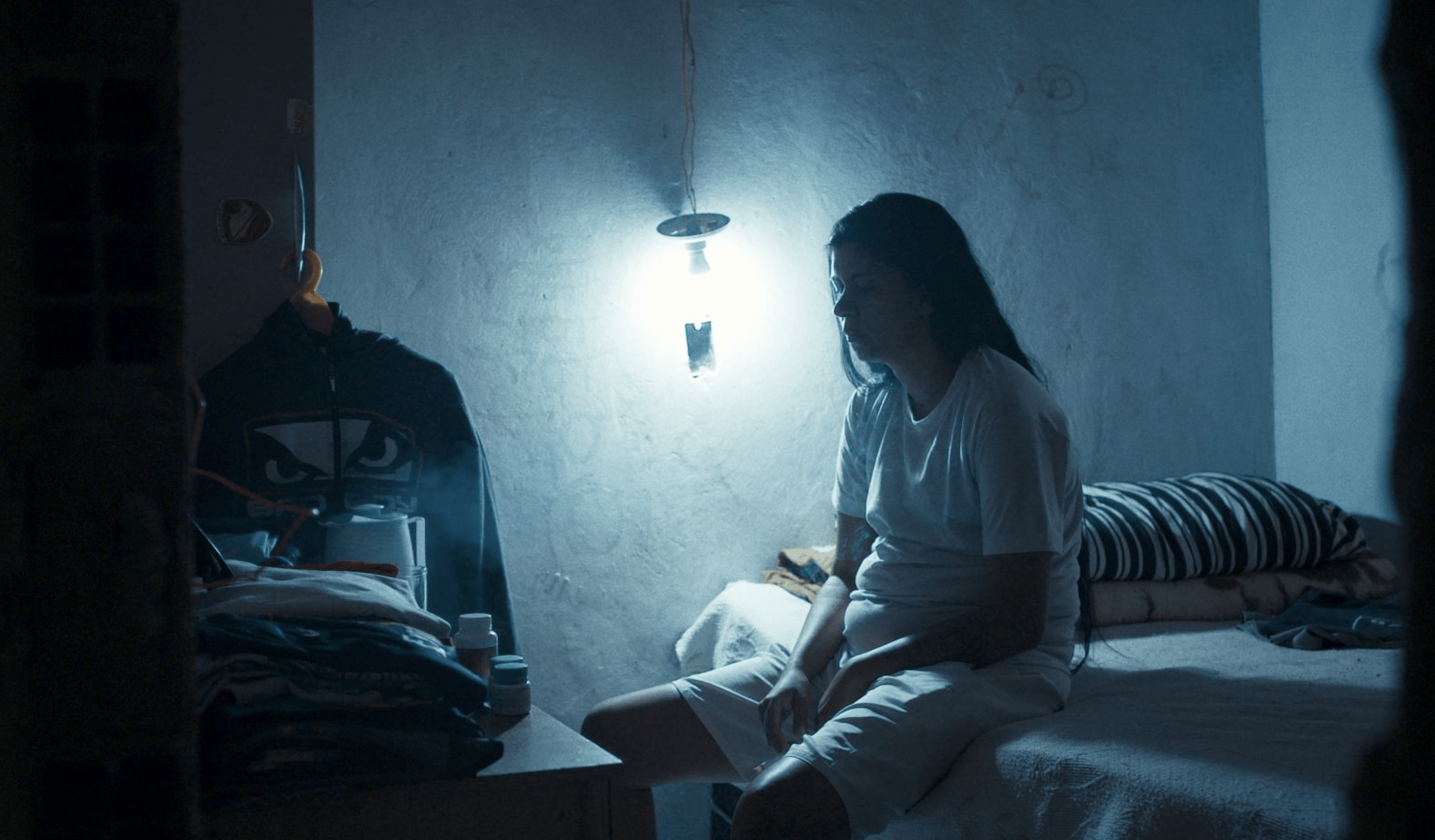 Joana Pimenta and Adirley Queirós, Dry Ground Burning / Mato seco em chamas (2022), from top: Andreia Vieira (center); Joana Darc Furtado; Léa Alves Da Silva (left) and Furtado; Vieira; Alves Da Silva; Furtado; motoboys; Furtado. Images courtesy and © Grasshopper Film.