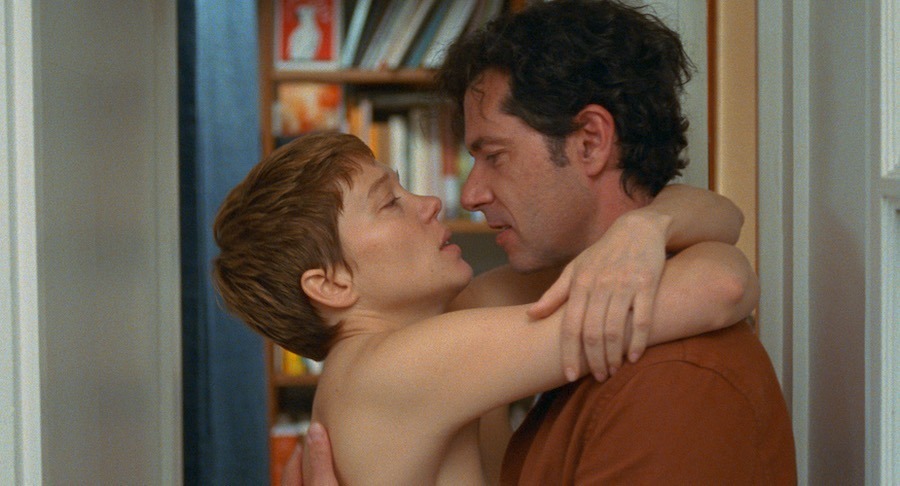 My latest film [ONE FINE MORNING] is closer to autobiography [than my first. The process is] never literally autobiographical, but the emotions are very close to mine, they come from my experience of life and my relationship with my father. But then there's a lot of other stuff that comes in the process of writing. And at one point I reach a stage of almost vertigo and I'm not sure any more. I know about my feelings about certain things, like memories. It can start with memories but at a certain point I get confused. — Mia Hansen-Løve*
For the closing night of this year's festival, Hansen-Løve returns to AFI Fest with ONE FINE MORNING, starring Léa Seydoux as a freelance translator and single mother negotiating a relationship with an old friend-turned-lover (Melvil Poupaud) while arranging for the care of her father (Pascal Greggory), who's health is in severe decline.
Following the screening, Seydoux will join her director for a Q & A. See link below for details.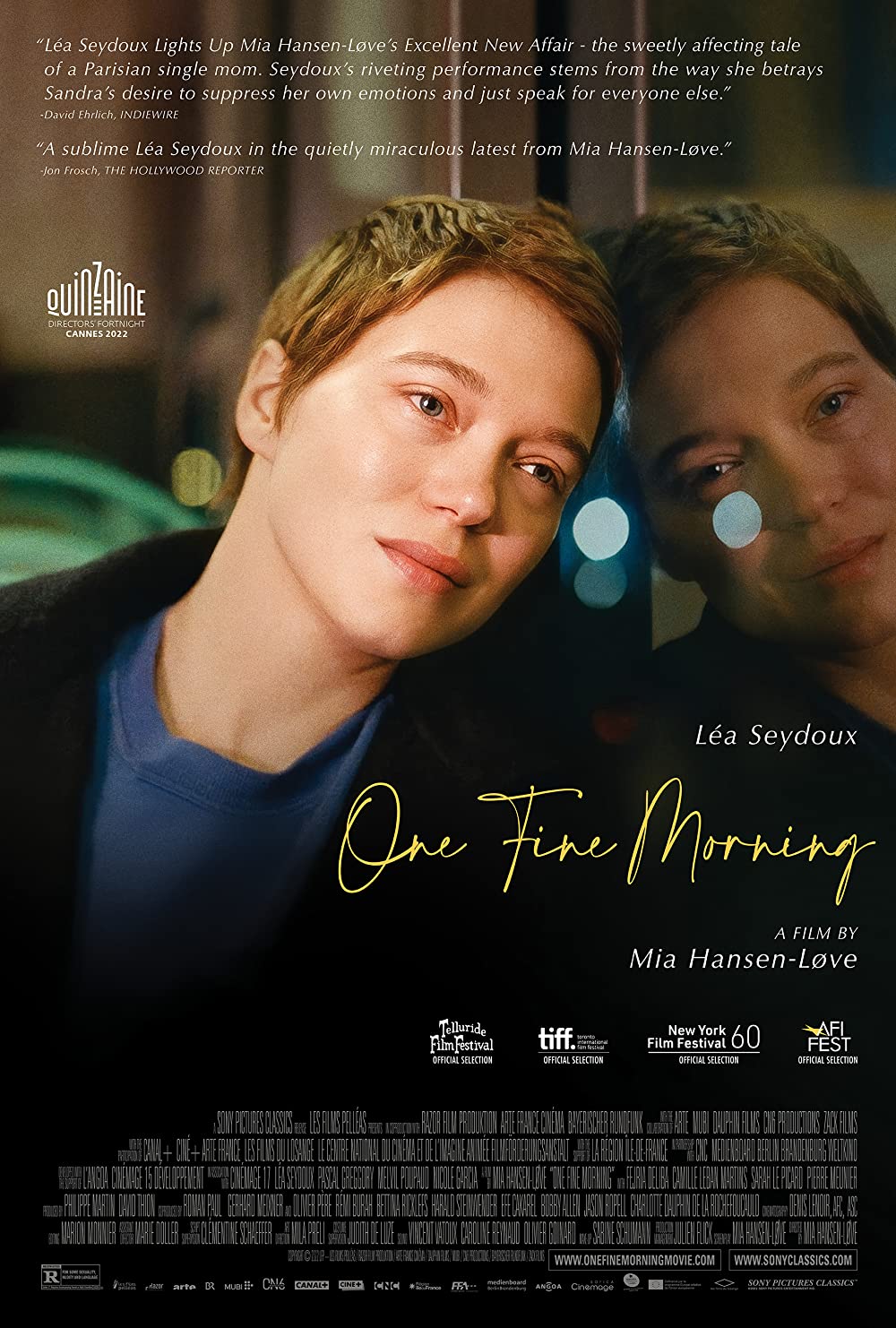 Written and directed by Mia Hansen-Løve
AFI Fest 2022
Sunday, November 6, at 7 pm
Chinese 6 Theatre
6801 Hollywood Boulevard, Los Angeles
*Jasmine Abbasov, "Mia Hansen-Løve and Charlotte Wells on Memory, Time, and Autofiction in One Fine Morning and Aftersun," Film at Lincoln Center, October 27, 2022.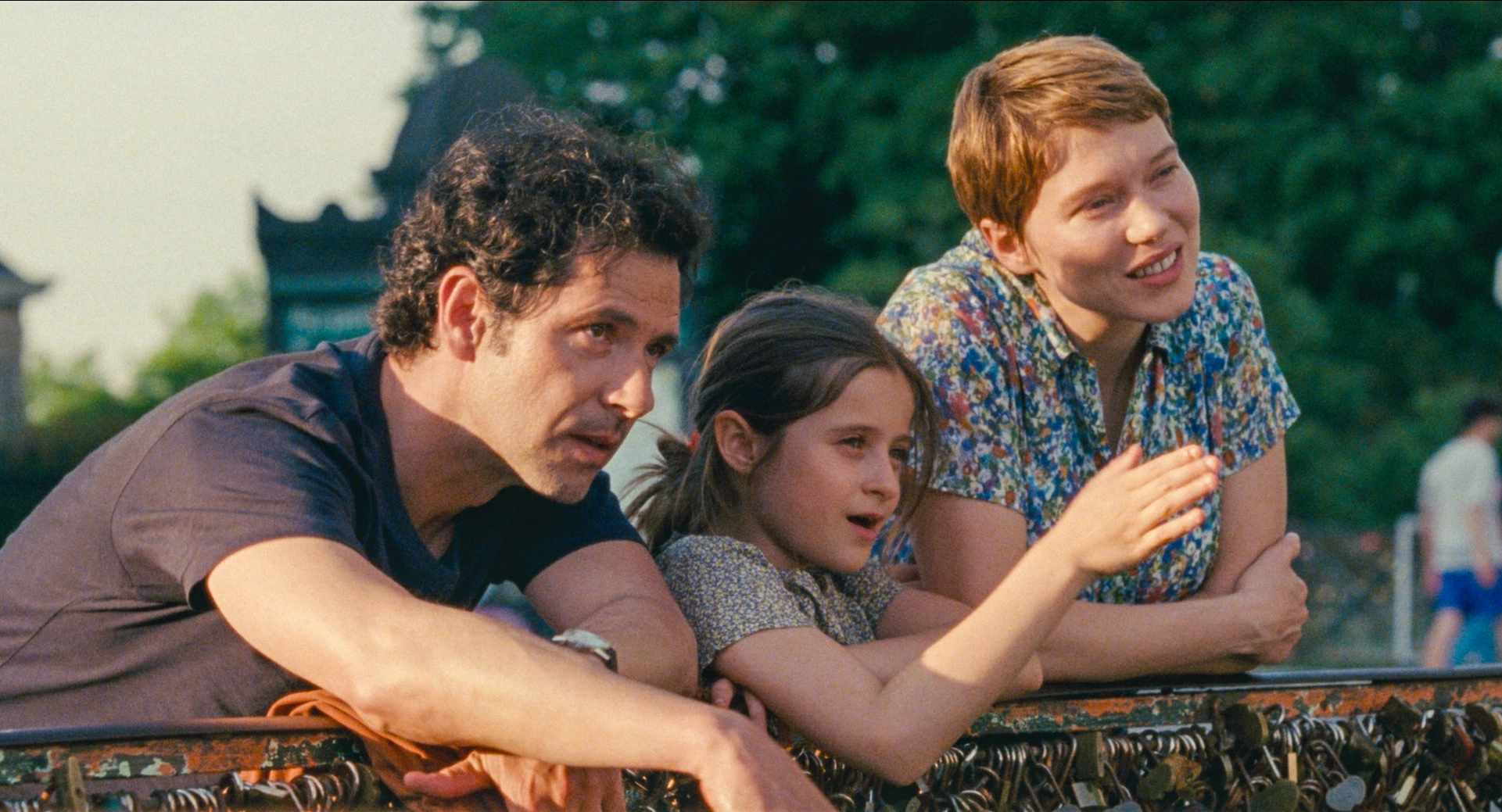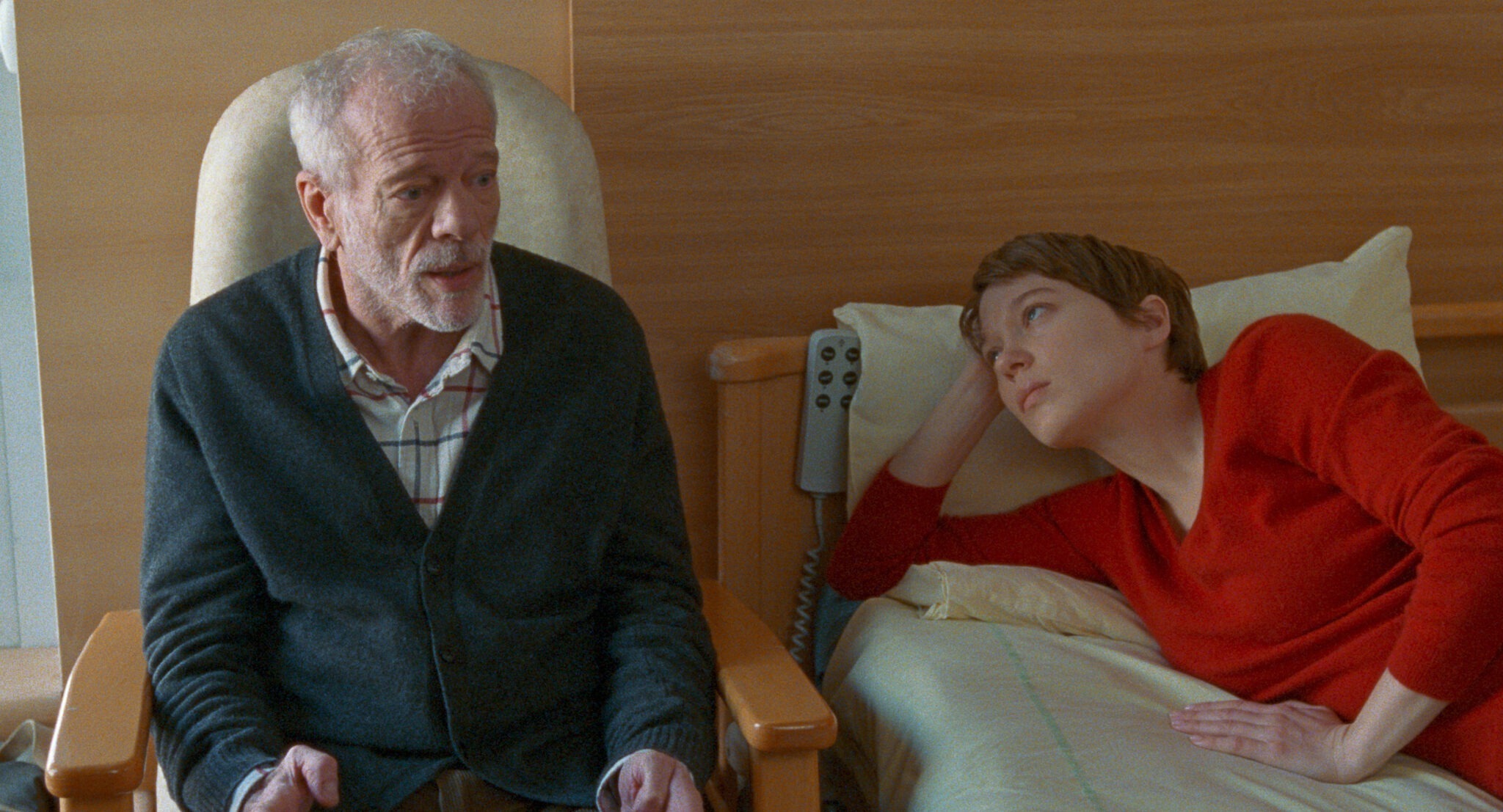 Mia Hansen-Løve, Un beau matin / One Fine Morning (2022), from top: Léa Seydoux and Pascal Greggory; Seydoux and Melvil Poupaud; One Fine Morning U.S. poster; Poupard, Camille Leban Martins, and Seydoux; Greggory and Seydoux.
Images courtesy and © Les Films Pelleas and Sony Pictures Classics.