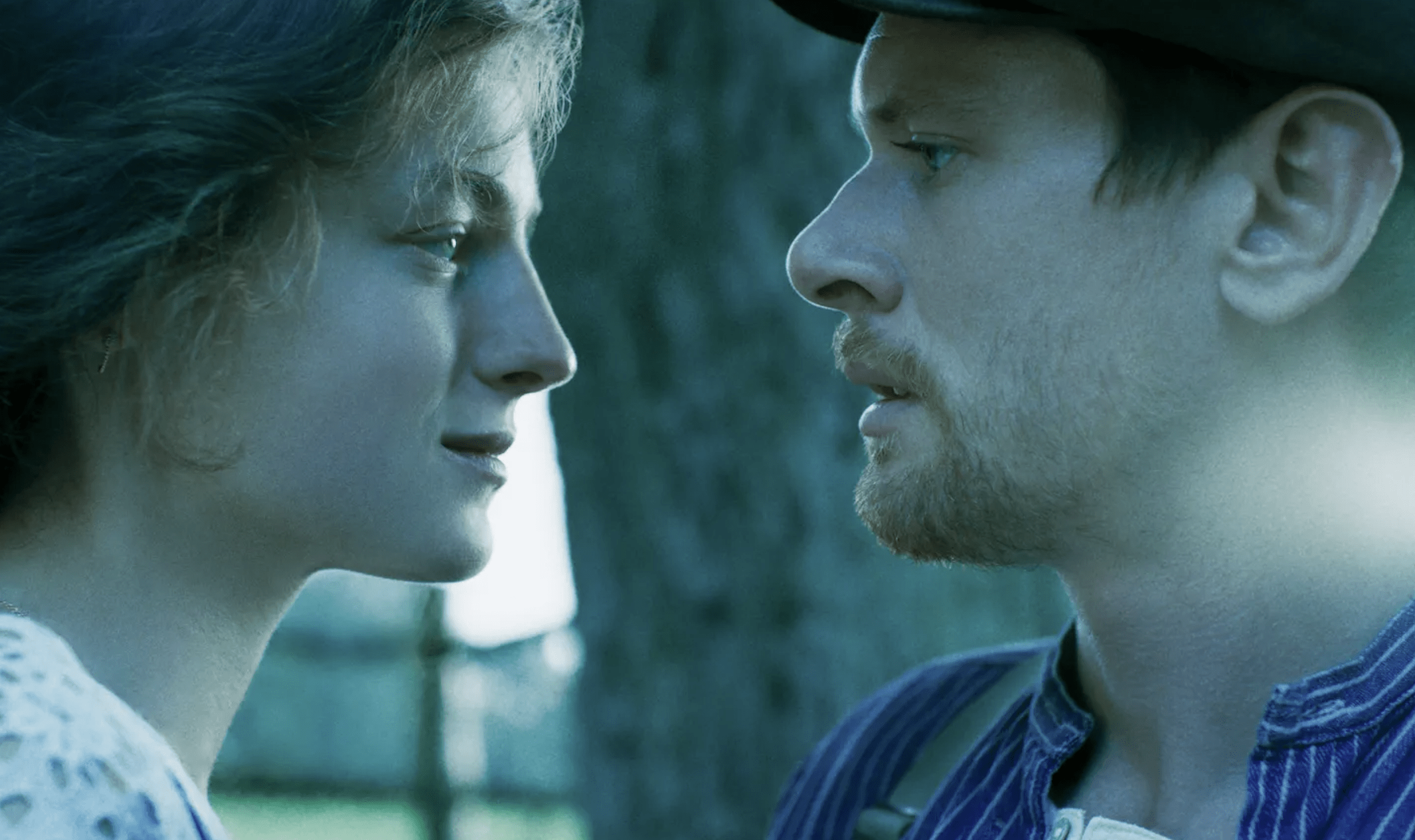 When I read this adaptation we were in full pandemic mode—April 2020, locked in, deprived of human connection—and I thought that it was such an important story to tell and to resurrect human connection. Sexuality, sensuality, touch—there was an urgency to remind us that we really need each other and need to be closely connected. The novel is about a woman who controls her own body, who takes control and ownership of her body, and that's always timely, I would say, even more so today. — Laure de Clermont-Tonnerre*
Casting is everything, and for this latest version of D. H. Lawrence's LADY CHATTERLEY'S LOVER, one cannot imagine two better choices to play Lady Constance Chatterley and her gamekeeper lover Mellors than Emma Corrin and Jack O'Connell. Directed by Clermont-Tonnerre—the second woman to assay the story**—and in every sense less buttoned up than previous adaptations, the film screens this weekend at AFI Fest 2022, followed by a Q & A with the filmmaker.
See link below for details.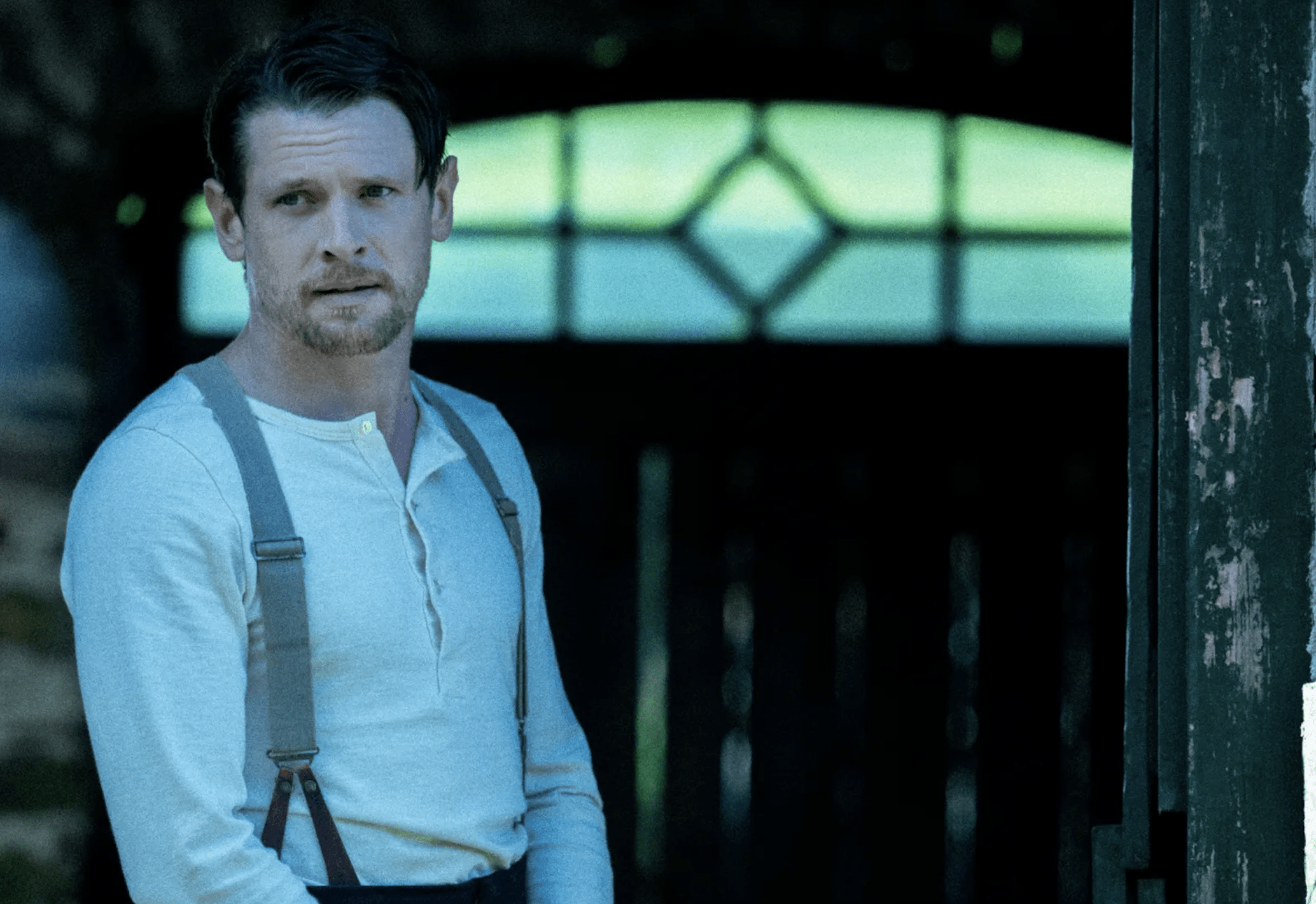 Directed by Laure de Clermont-Tonnerre
AFI Fest 2022
Sunday, November 6, at 3:30
Chinese 6 Theatre
6801 Hollywood Boulevard, Los Angeles
*Ezelle Alblas, "Laure de Clermont-Tonnerre interview on Lady Chatterley's Lover," London Film Festival premiere, October 15, 2022.
**Lawrence wrote three versions of the story. Pascale Ferran directed Lady Chatterley (2006), based on Lawrence's second attempt John Thomas and Lady Jane. Clermont-Tonnerre's version is based on the third, definitive novel titled Lady Chatterley's Lover.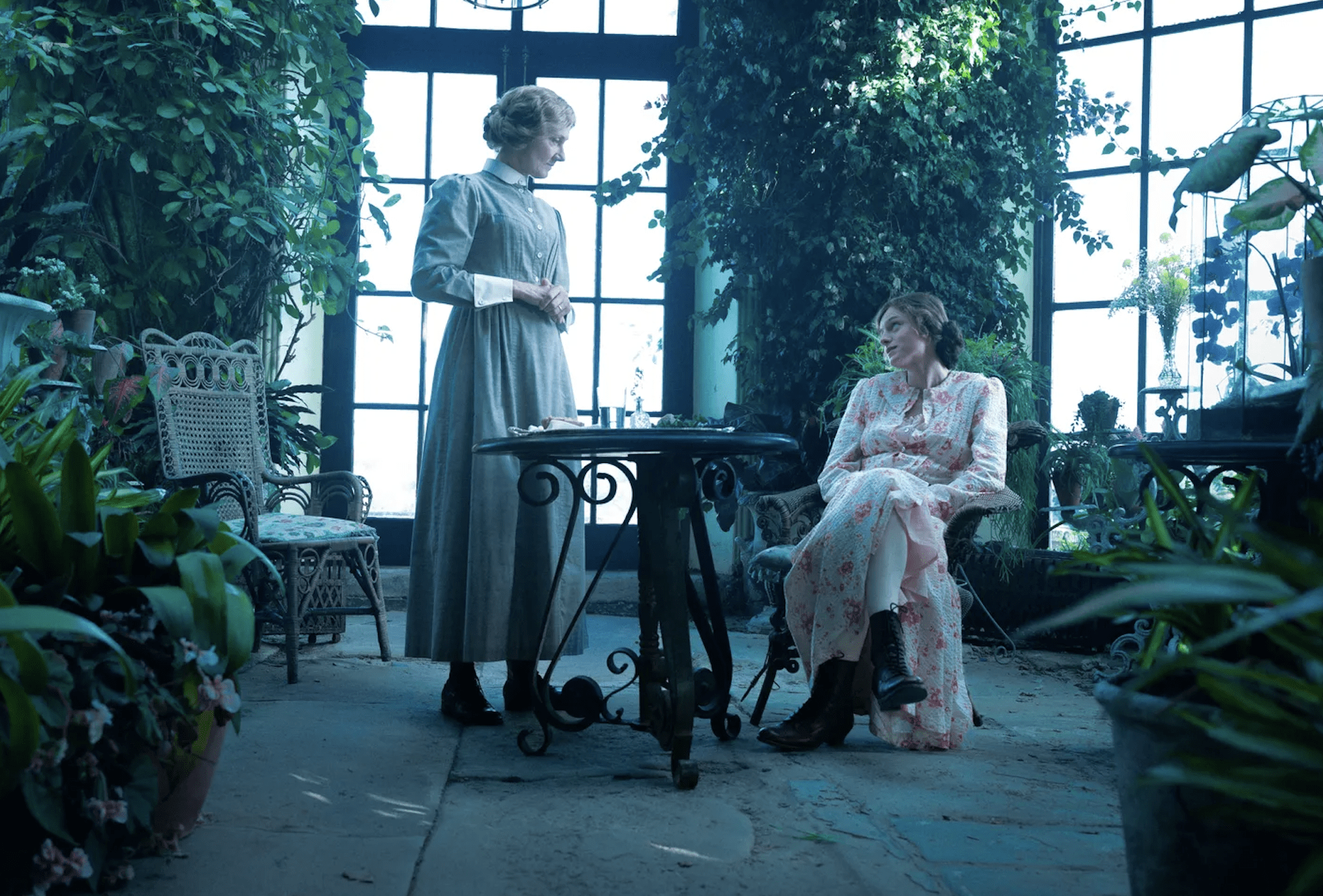 Laure de Clermont-Tonnerre, Lady Chatterley's Lover (2022), from top: Emma Corrin; Jack O'Connell and Corrin; Matthew Duckett and Corrin; O'Connell; Corrin (right) and Joely Richardson (who played Lady Chatterley in the 1993 mini-series). Photographs by Parisa Taghizadeh, courtesy and © Netflix.