A plot exposed, a foul deed enacted, invites scandal. In the spirit of revolution or romantic musings, scandals provoke an imagining of the impossible. Utopian or mundane, how might scandal reveal what lies unwittingly close to our fantasies? And how does it expose where society places its limits? If life is a scandal waiting to be plotted, how do we position ourselves within its matrix? Immoral and lacking propriety, scandals are incidents where fantasy and pleasure take center stage. — Ligia Lewis
Fighting their way through speculative narratives—sensory détournements of movement and sound by turns comic, anguished, and exhilarating—the characters in Lewis' new work A PLOT / A SCANDAL uproot and remix histories of production and repression, drawing from lives as diverse as Santo Domingo slave-rebellion leader Maria Olofa (Wolofa), Cuban artist and revolutionary José Antonio Aponte, and Lewis's great-grandmother Lolon, who lived on Hispaniola in the early 1900s. John Locke, the "Enlightenment" philosopher and material beneficiary of the slave trade, makes a guest appearance as an infantile jester.
A PLOT / A SCANDAL comes to Los Angeles for two evenings at MOCA. See link below for details.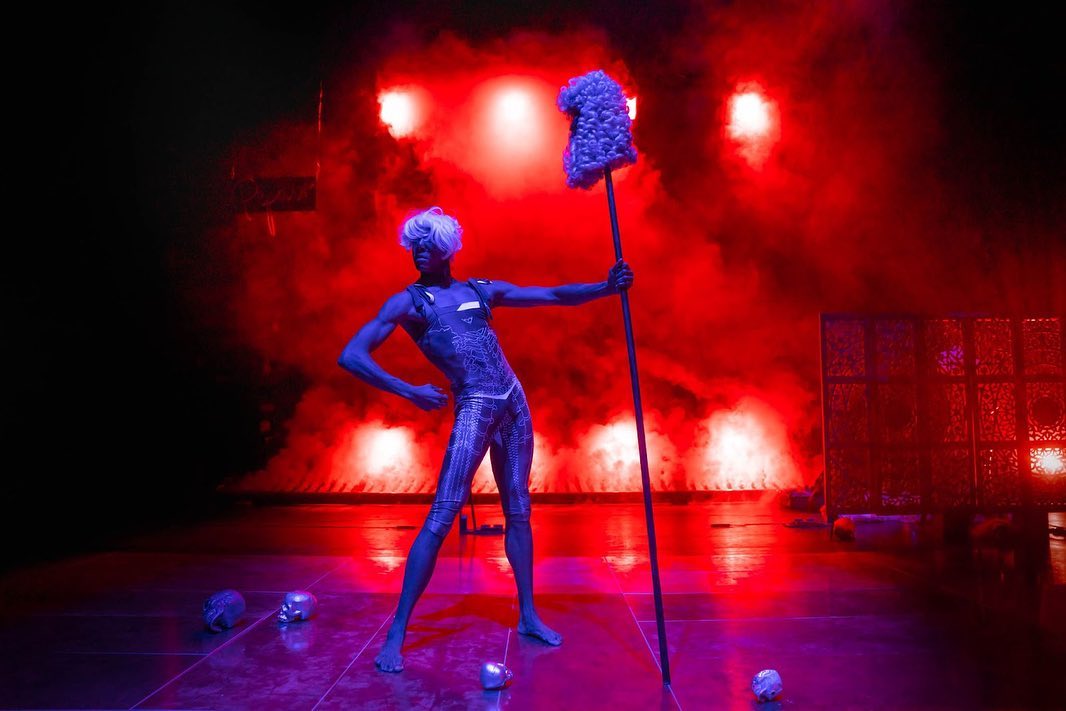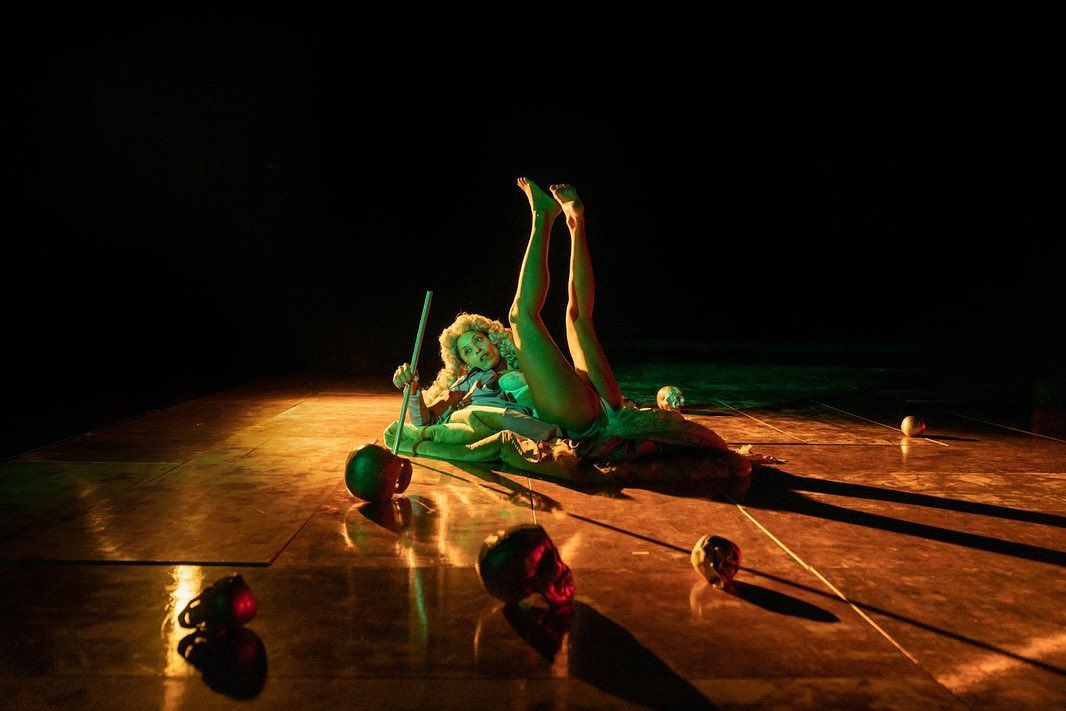 https://moca.ticketapp.org/portal/product/141/events
A PLOT / A SCANDAL
Concept, Choreography, Artistic Direction, Set Design, and Text by Ligia Lewis
Music Composition and Sound design by George Lewis Jr aka Twin Shadow and Wynne Bennett
Friday and Saturday, May 5 and 6
7 pm
Geffen Contemporary at MOCA
152 North Central Avenue, downtown Los Angeles
Following the performance on Friday, May 5, Malik Gaines will join Lewis for a short conversation about her practice and process.
Ligia Lewis quote © the artist.
See Lewon Heublein, "Ligia Lewis: Me Seeing You Seeing Me," PW Magazine, February 15, 2023.
https://pw-magazine.com/2023/ligia-lewis-me-seeing-you-seeing-me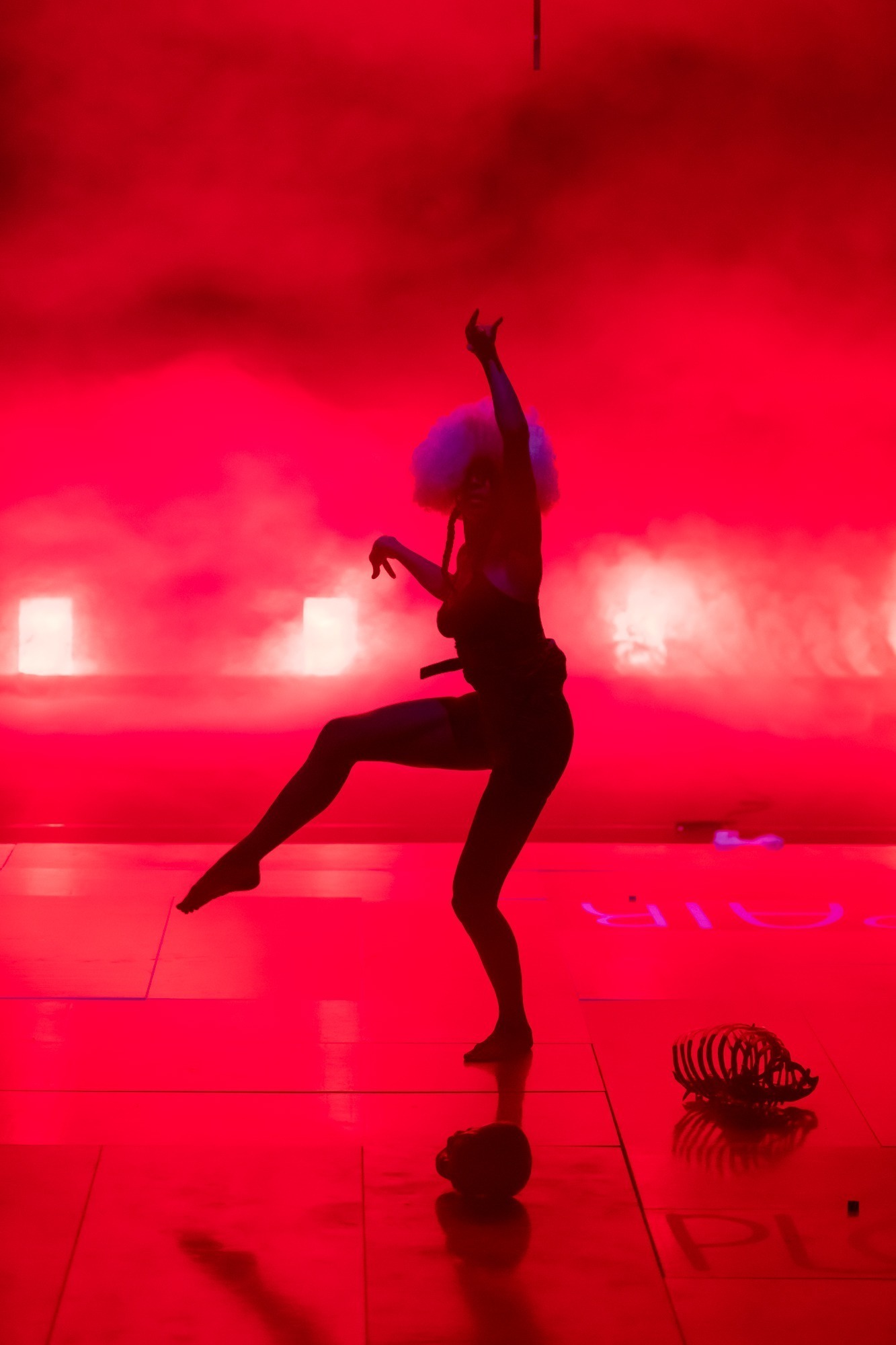 Ligia Lewis, A Plot / A Scandal (2022), co-produced by Lewis; HAU Hebbel am Ufer, Berlin; Ruhrtriennale, Arsenic—Centre d'art scénique contemporain, Lausanne; Tanzquartier Wien, Kunstencentrum VIERNULVIER, Ghent; Kaserne Basel; The Museum of Contemporary Art, Los Angeles; and Walker Art Center, Minneapolis, from top: Photograph by Rachel Israela, courtesy and © the photographer; A Plot / A Scandal images (2) courtesy Ligia Lewis; photographs (2) by Katja Illner, courtesy and © the photographer.
Press images courtesy Hebbel am Ufer.