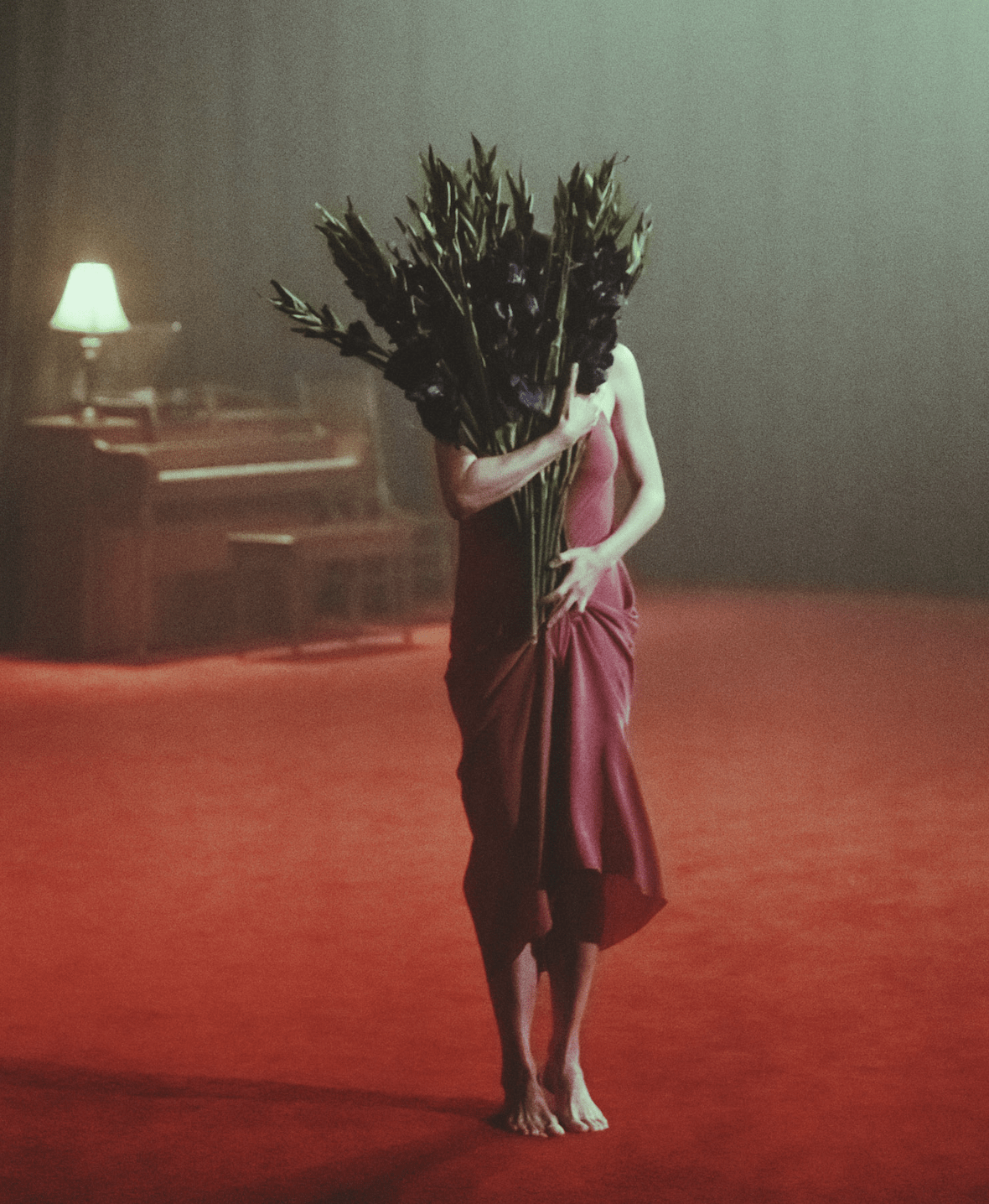 Virtuosity comes in so many forms and it has been put into this box as virtuosity equals jumps and legs. And actually the virtuosity of commitment and the virtuosity in surrendering and vulnerability is… For me, that is virtuosity: being able to tap your weaknesses in front of people watching. — Bobbi Jene Smith*
A major event on the autumn dance calendar: The L.A. Dance Project premiere of an evening-length work by the company's artists-in-residence Bobbi Jene Smith and Or Schraiber. The Batsheva alumni present THE MISSING MOUNTAIN, an evolutionary dance that draws from earlier pieces Caldera and Lost Mountain (both 2019).
With scenic design by Smith and original music by Yonatan Daskal, THE MISSING MOUNTAIN engagement begins this week for six performances only. See info and link below for details.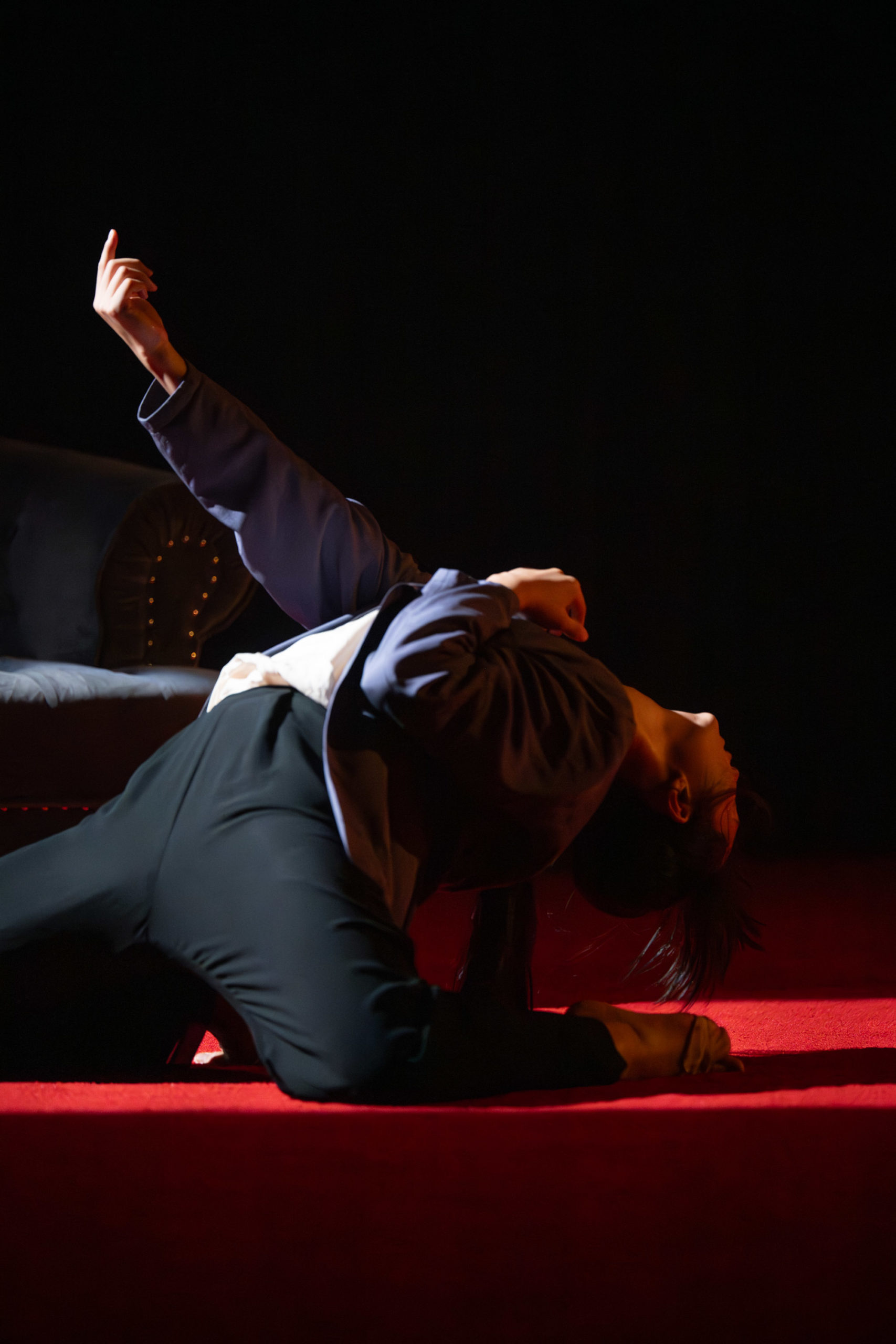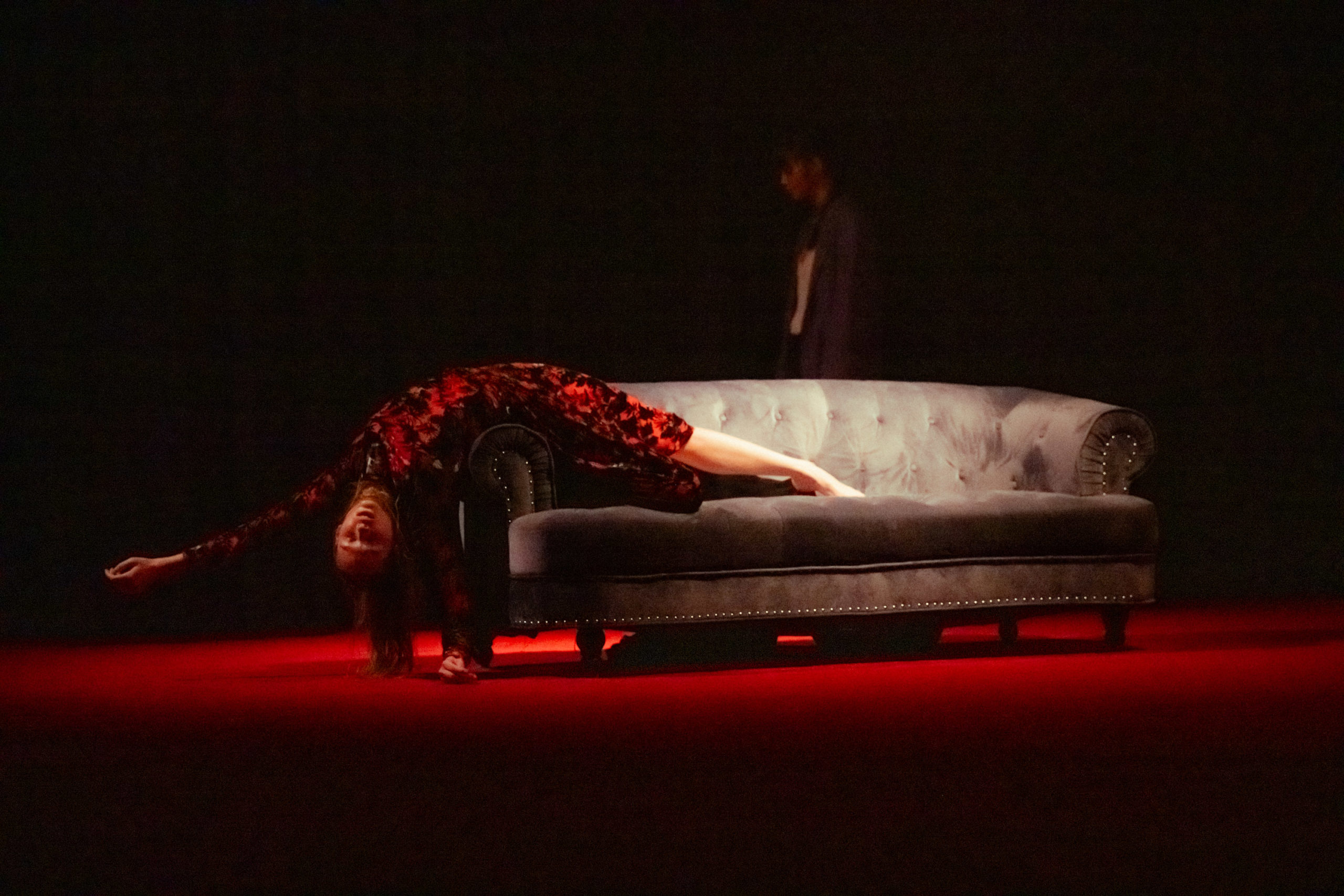 THE MISSING MOUNTAIN
Choreography by Bobbi Jene Smith and Or Schraiber
in collaboration with L.A. Dance Project
Thursday, Friday, and Saturday
September 14, 15, 16, 28, 29, and 30
L.A. Dance Project
2245 East Washington Boulevard, downtown Los Angeles
https://ladanceproject.org/tickets
*"Dance, in Conversation: Bobbi Jene Smith with Sima Belmar," Brooklyn Rail, February 2019.
See: Shana Nys Dambrot, "Choreographers Bobbi Jene Smith and Or Schraiber Explore Togetherness," LA Weekly, August 3, 2023.
https://www.laweekly.com/choreographers-bobbi-jene-smith-and-or-schraiber-explore-togetherness/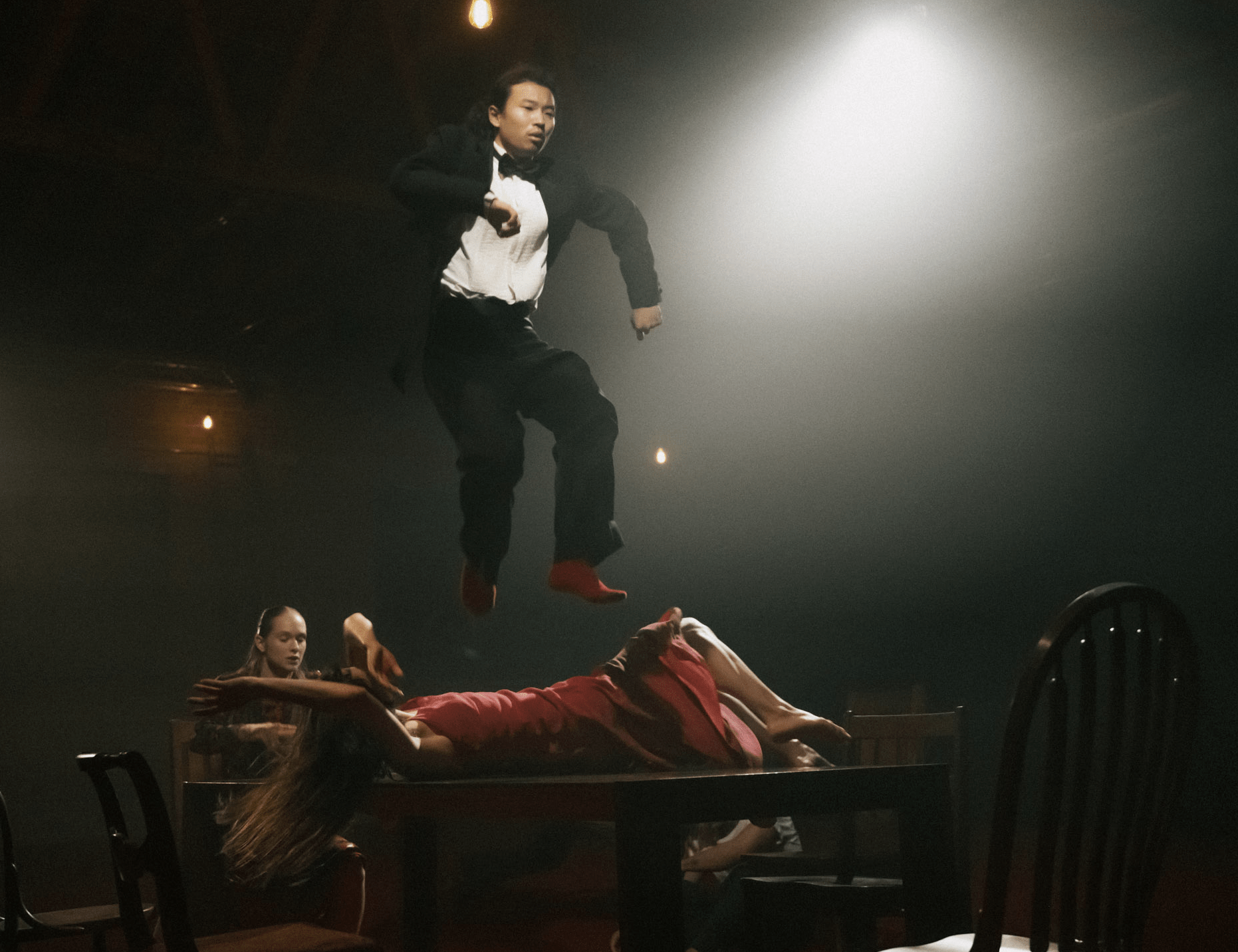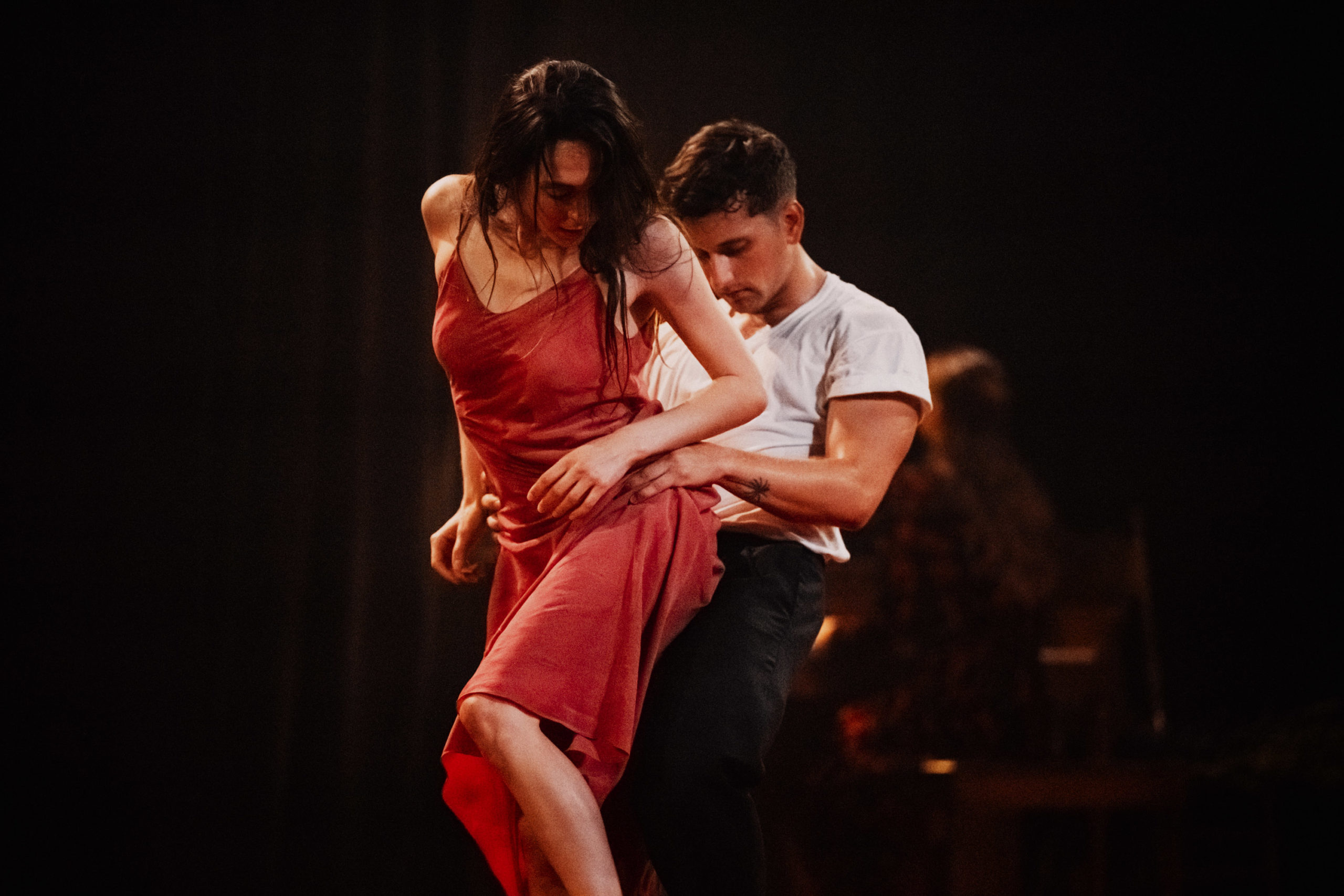 Bobbi Jene Smith and Or Schraiber, The Missing Mountain, L.A. Dance Project, September 2023, Los Angeles.
Performance images (6), above, from top: Daphne Fernberger and Lorrin Brubaker; Fernberger; Hope Spears; Courtney Conovan and Spears (behind couch); Shu Kinouchi (top) with Conovan (left) and Fernberger; Fernberger and Brubaker.
Rehearsal images (2), below: Jeremy Coachman (left), Fernberger (center), and Brubaker; Bobbi Jene Smith (center).
Photographs by Josh S. Rose, courtesy and © the photographer and L.A. Dance Project.