Out now from Mercatorfonds.
With Drumming (1998), Anne Teresa De Keersmaeker returned, after an impressive artistic journey of almost twenty years, to two of her great loves as a choreographer: pure dance and the minimalistic music of Steve Reich. The result was an iconic creation to Reich's pulsating score that pushed to the extreme everything that had come to define De Keersmaeker's oeuvre: the mathematical figures, the sustained repetitions, the geometric occupation of space, the art of continuous variation. 
Drumming unifies a refined structure with virtuosity and the sheer joy of dancing. De Keersmaeker's idiom of energetic movements, Dries Van Noten's costumes, and Jan Versweyveld 's scenography all contribute to the strength of the visual composition.*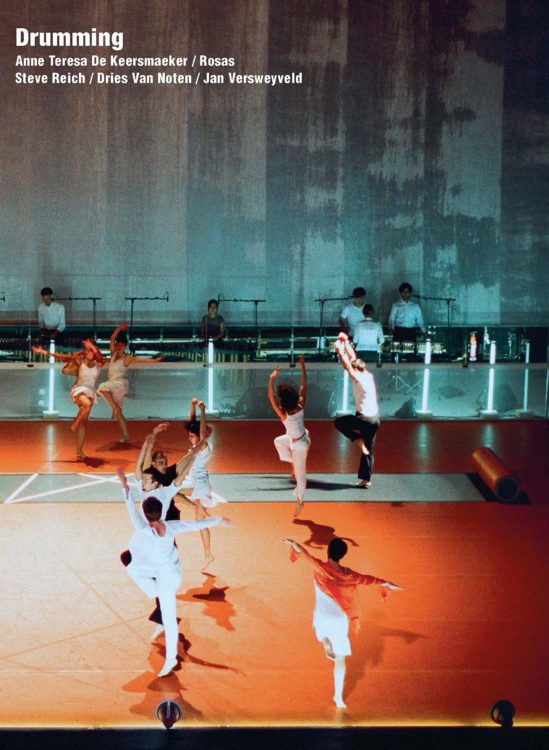 ANNE TERESA DE KEERSMAEKER / ROSAS—DRUMMING*
Mercatorfonds
Now available.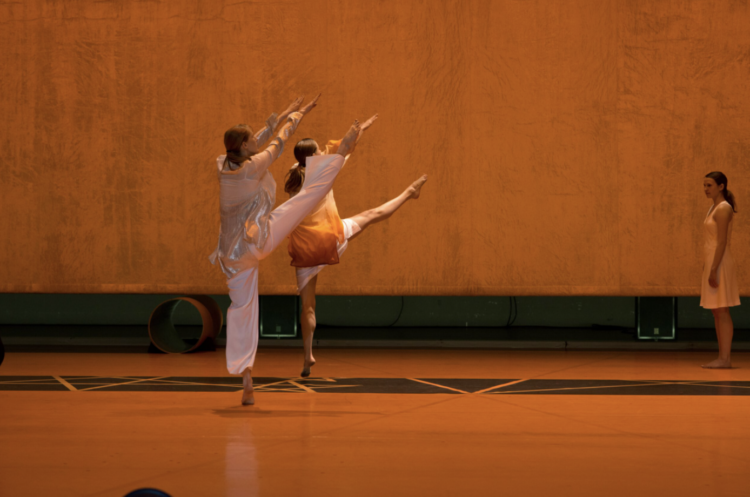 Anne Teresa De Keersmaeker/Rosas, Drumming, photographs by Herman Sorgeloos and Anne Van Aerschot.