In recent years, Édouard Louis achieved worldwide success with his books, in which he retraces his life, starting from teenage-hood, his struggles in a small town in northern France, and growing up as a young gay man. Theater plays a crucial role in his life. Performing in the theater brings him into contact with literature, but also teaches him how to survive by acting. It is hardly surprising that his books have inspired theater adaptations by directors all over Europe. Now Louis, together with Milo Rau, is creating and writing a new theater play, performed by himself on stage. The two artists wrote THE INTERROGATION, a solo performance exploring the thin line between acting, living and surviving, and confronting us, in a direct yet delicate way, with a barrage of questions: what position do we take in society today?*
As part of this year's Kunstenfestivaldesarts in Brussels, a live stream of each of four performances of THE INTERROGATION will play through Sunday. See link below for details.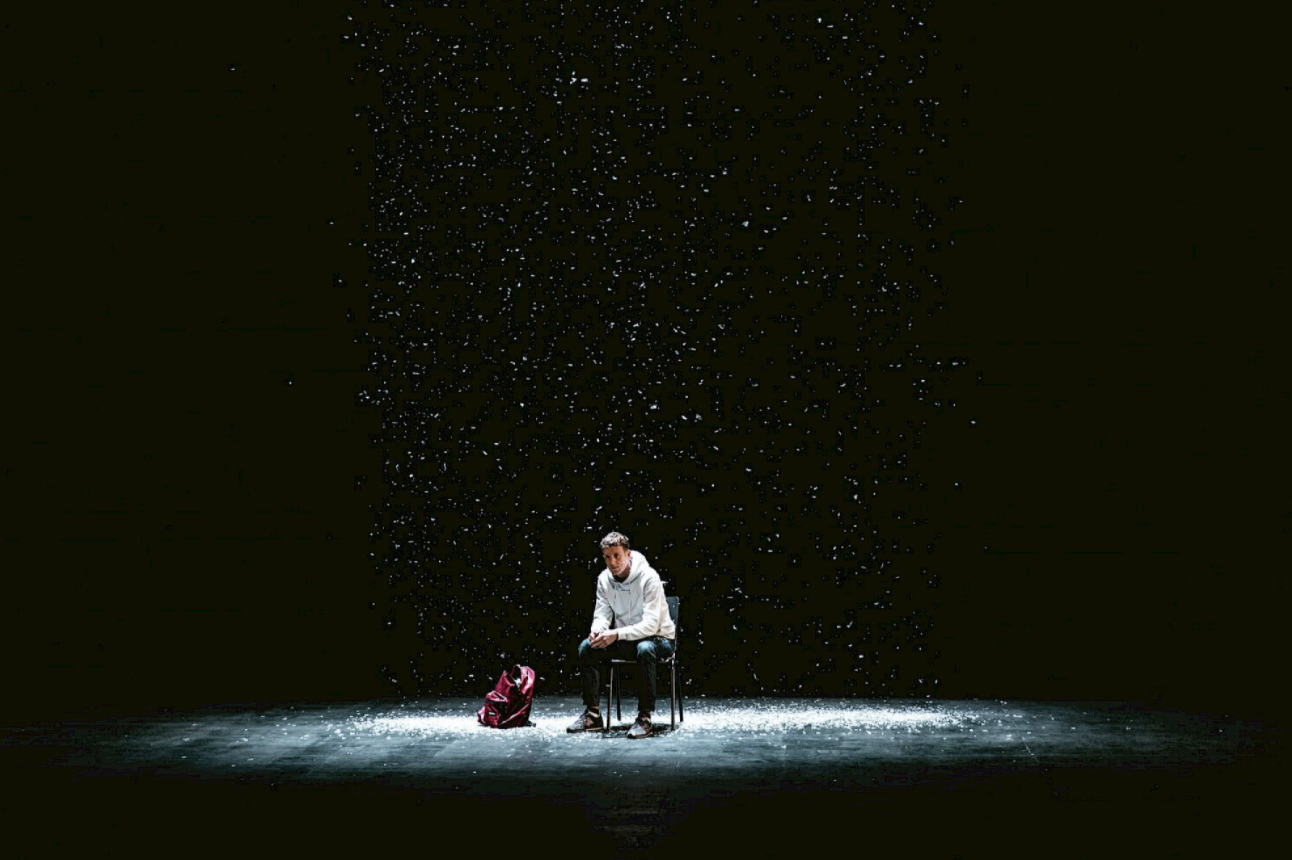 Written by Édouard Louis and Milo Rau.
Directed by Rau and performed by Louis.
Thursday through Sunday, May 27, 28, 29, and 30.
2:30 pm in New York, 7:30 pm in London, 8:30 pm in Brussels and Paris.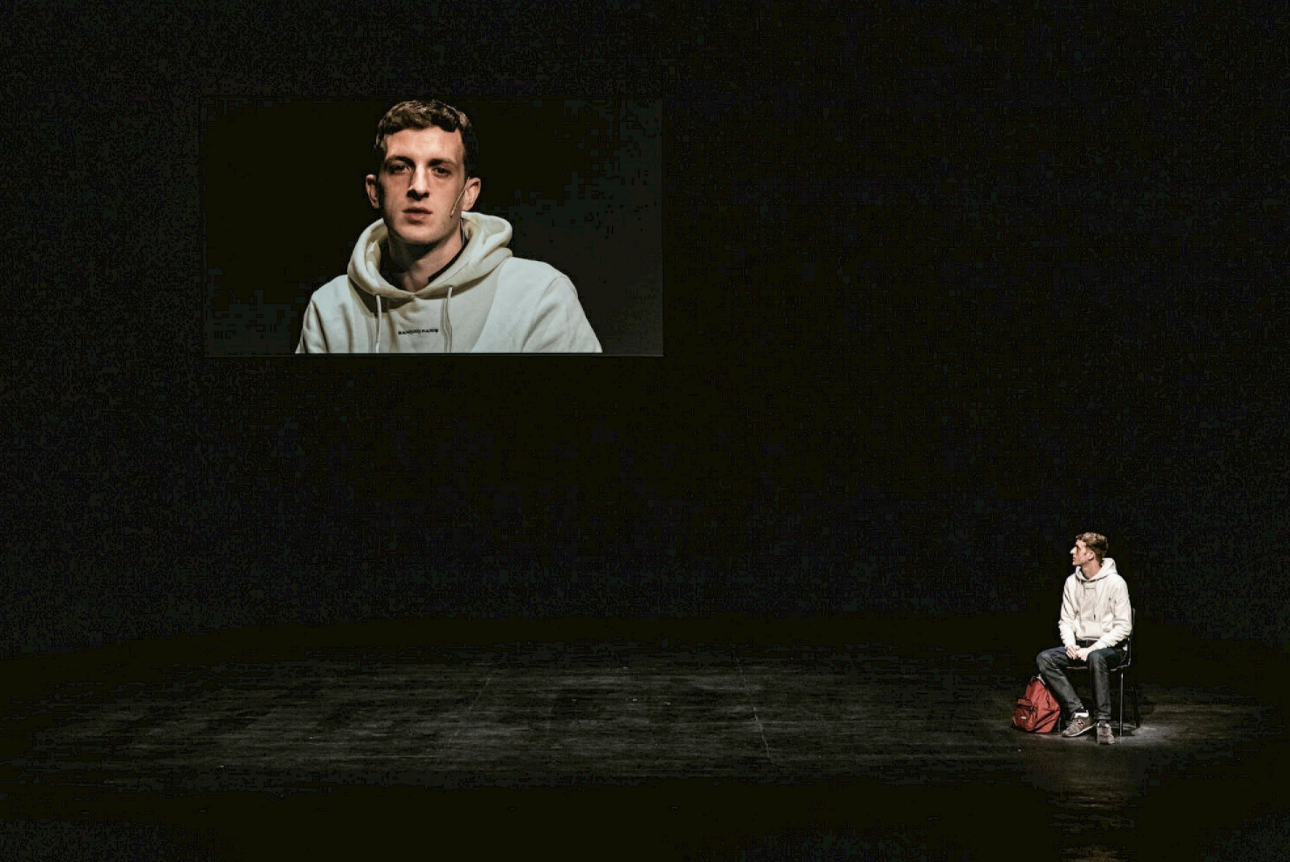 Édouard Louis and Milo Rau, The Interrogation (2021): Édouard Louis (3). Photographs courtesy and © Michiel Devijver and Kunstenfestivaldesarts.