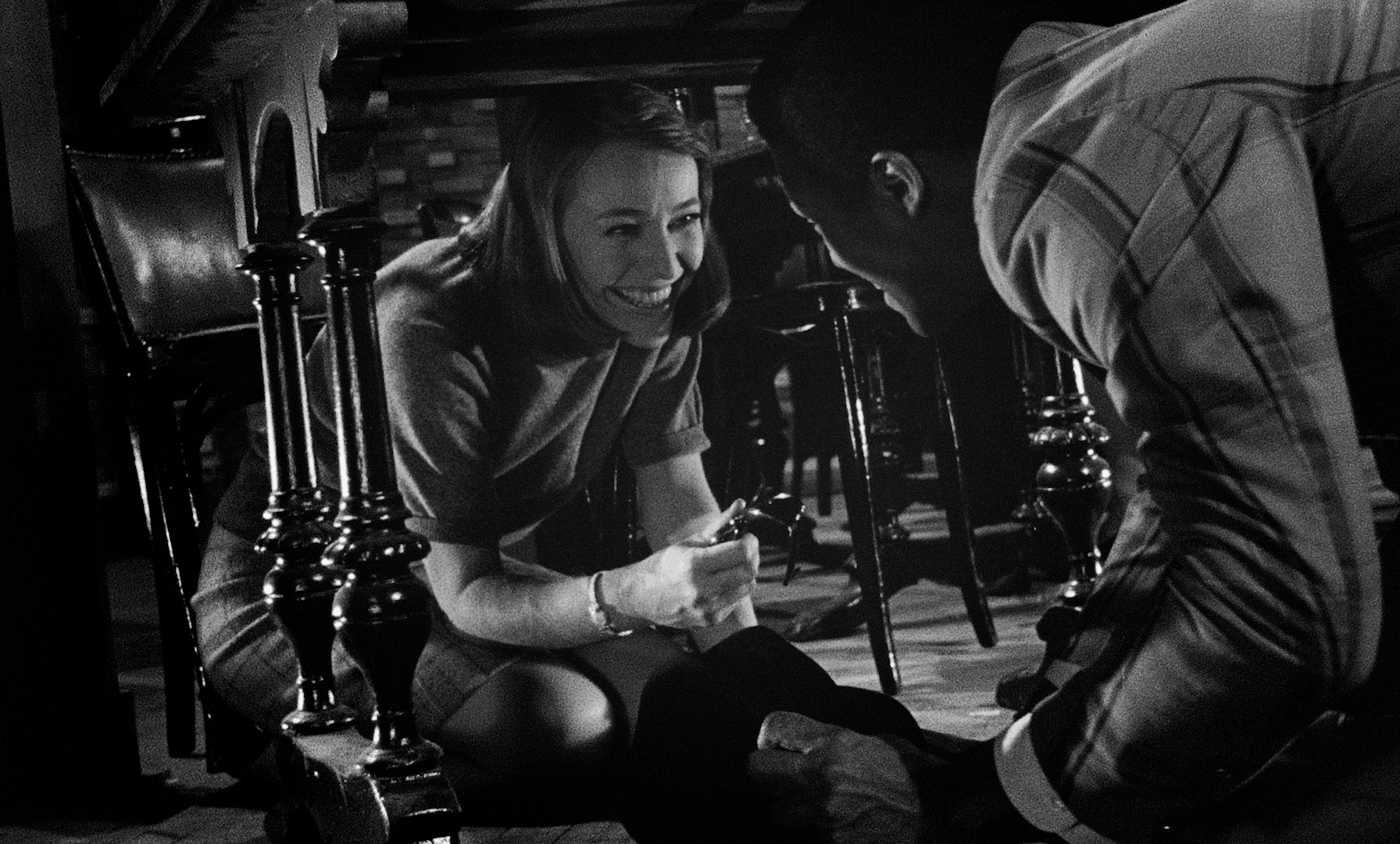 The French have the [French Cinema Center, which] gives subsidies—grants to help people get along to get their films done. I wrote a story that was flattering to the French psyche about an American GI who comes to France, but he's still—you know, the GI is in a much freer country—tainted mentally, even though he's been victimized; he still has the mentality of a victim because the GI is Black [and from] the States. And so, he and the girl, they meet, have trouble in the relationship: in and out, girl-boy, boy-girl–type thing. And that's the sort of bittersweet love story between the two of them. It was very appealing, very warm, and also quite flattering to the French, and so I got the subsidy. — Melvin Van Peebles
THE STORY OF A THREE-DAY PASS—Van Peebles' debut film—is the director's take a French New Wave. Based on his own novel La permission, written in Paris after Van Peebles left Hollywood for the more embracing milieu of European cinema, the film stars Harry Baird as Turner, an American soldier who meets young Parisian Miriam (Nicole Berger) in a Left Bank boîte and invites her on a weekend getaway. Complications ensue, not the least of which involve fantasy sequences illustrating the characters' internalization of society's racist tropes.
A new 4K restoration of the 1968 film by IndieCollect—in consultation with the director's son Mario Van Peebles—is streaming and screening in Los Angeles and New York. See links below for details.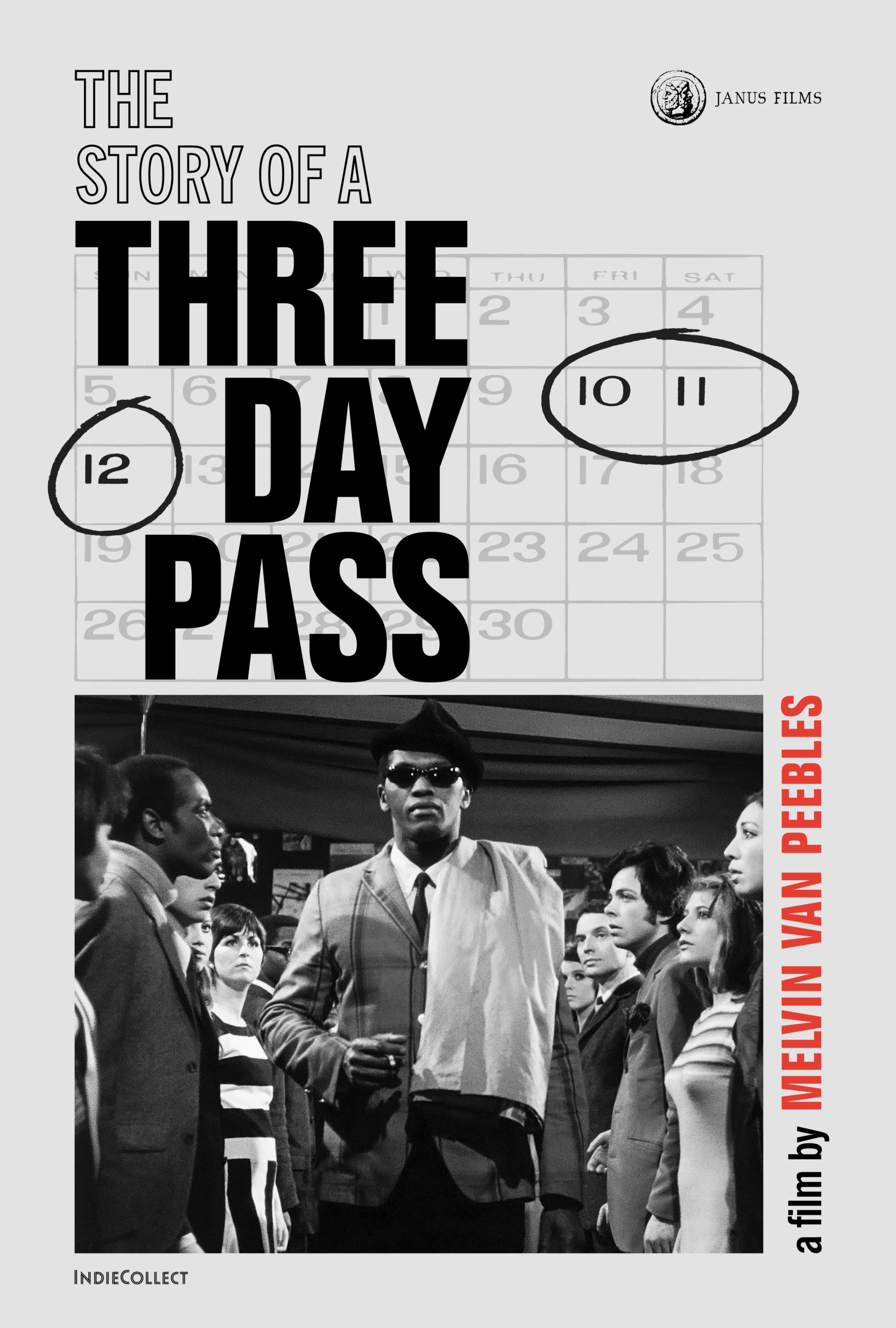 Written and directed by Melvin Van Peebles.
Now streaming:
Laemmle Virtual Cinema
Now playing:
5240 Lankershim Boulevard, North Hollywood.
209 West Houston, New York City.
Through May 13.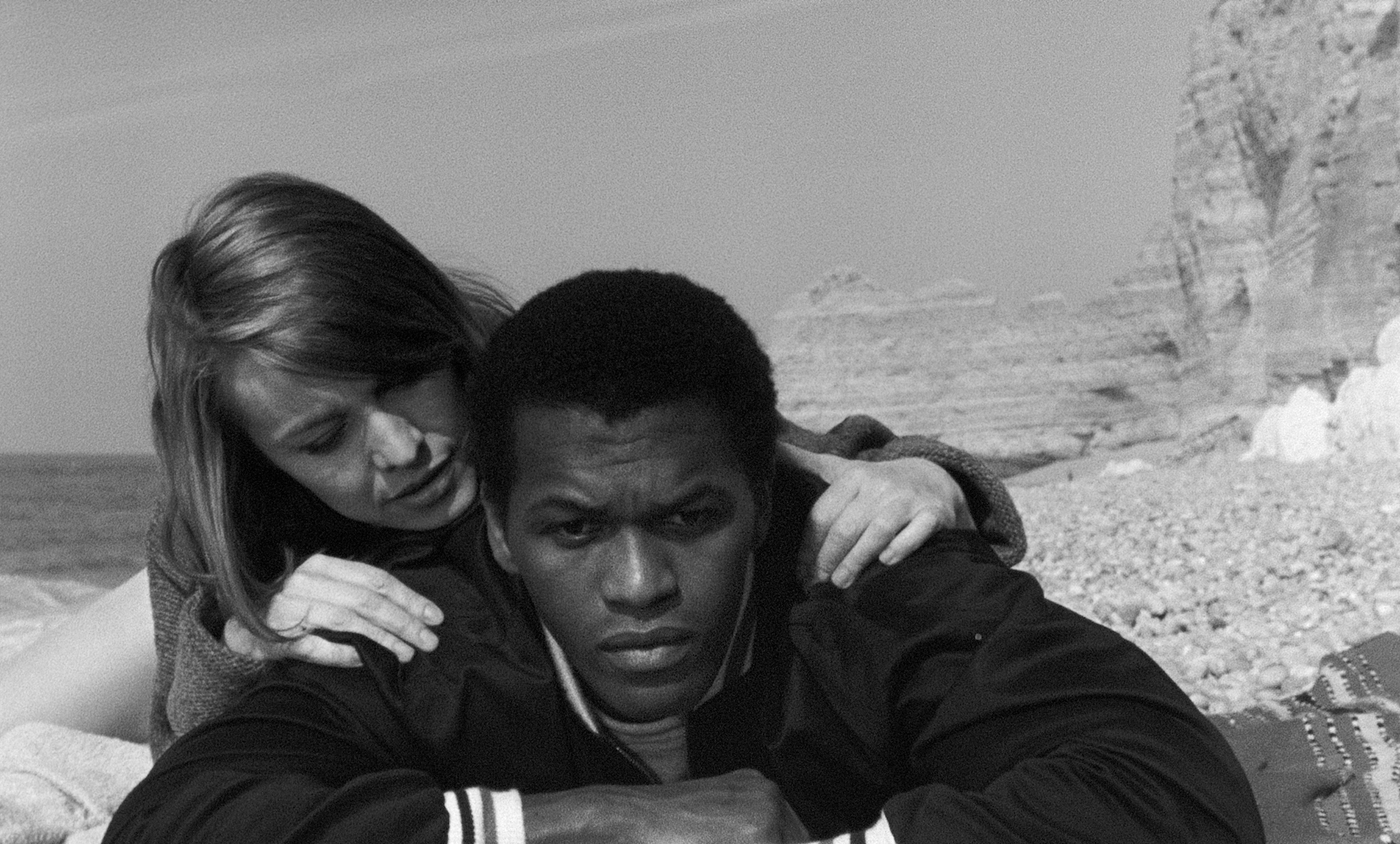 Melvin Van Peebles, The Story of a Three-Day Pass (1968), from top: Nicole Berger and Harry Baird; Berger; U.S. poster, courtesy and © IndieCollect and Janus Films; Berger and Baird; Baird. Van Peebles quote courtesy of Mario Van Peebles and Janus Films. Images courtesy and © Janus Films.