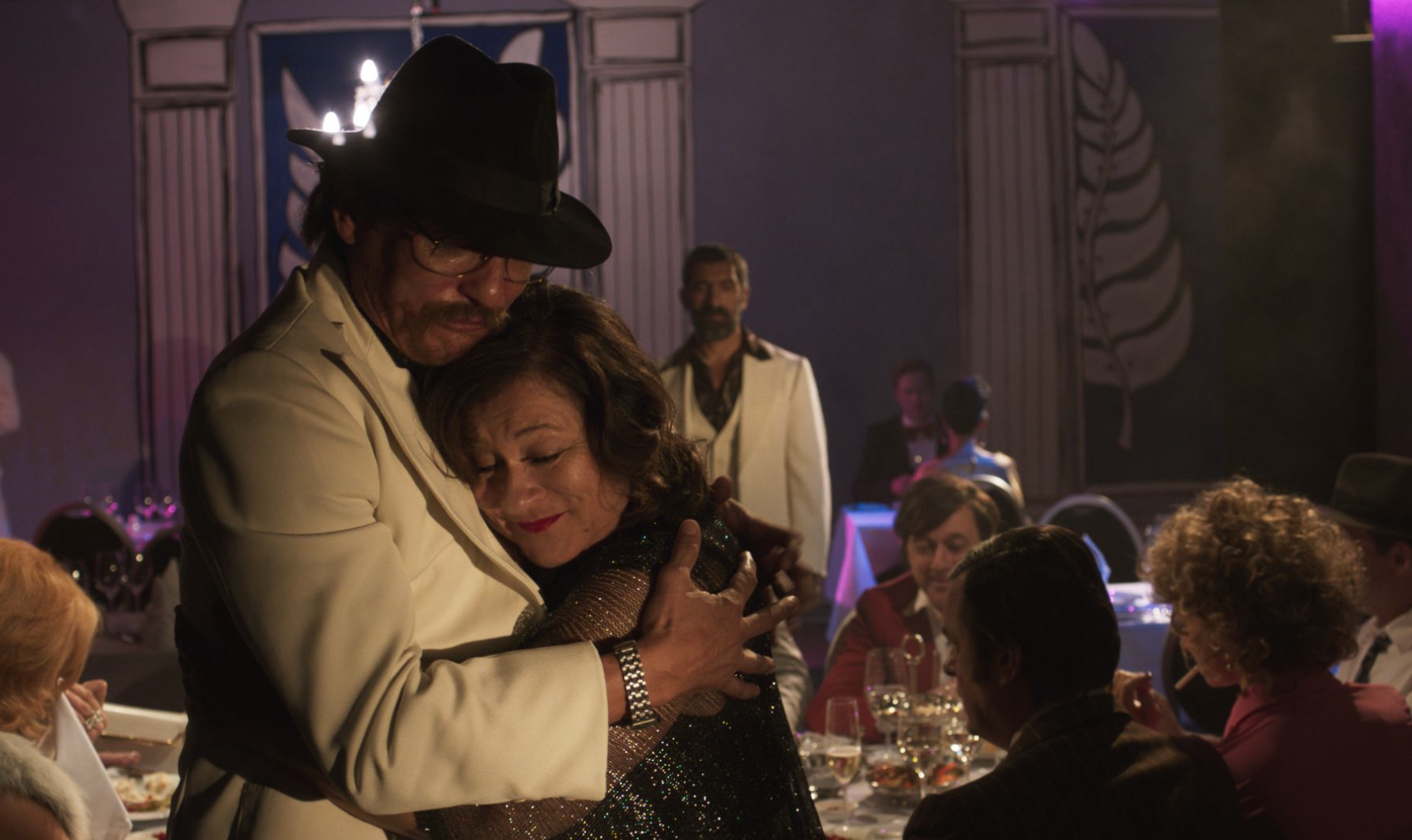 If you know the history and you've seen and remember the films—Beware of a Holy Whore, Ali: Fear Eats the Soul, The Marriage of Maria Braun, Veronika Voss, Querelle—you'll have no trouble navigating the elliptical story line and appreciating the proudly artificial sets that make up ENFANT TERRIBLE, Oskar Roehler's extravagant film biography of the writer-director Rainer Werner Fassbinder (1945–1982).
Featuring all-hands-on-deck performances by Oliver Masucci in the title role, Hary Prinz as Kurt Raab, Katja Riemann as Gudrun, Erdal Yildiz as El Hedi Ben Salem, Jochen Schropp as Armin Meier, Frida Lovisa-Hamann as a character based on Hanna Schygulla, and Sunnyi Melles as Barbara Sukowa/Veronika, ENFANT TERRIBLE is streaming now.
See link below for details.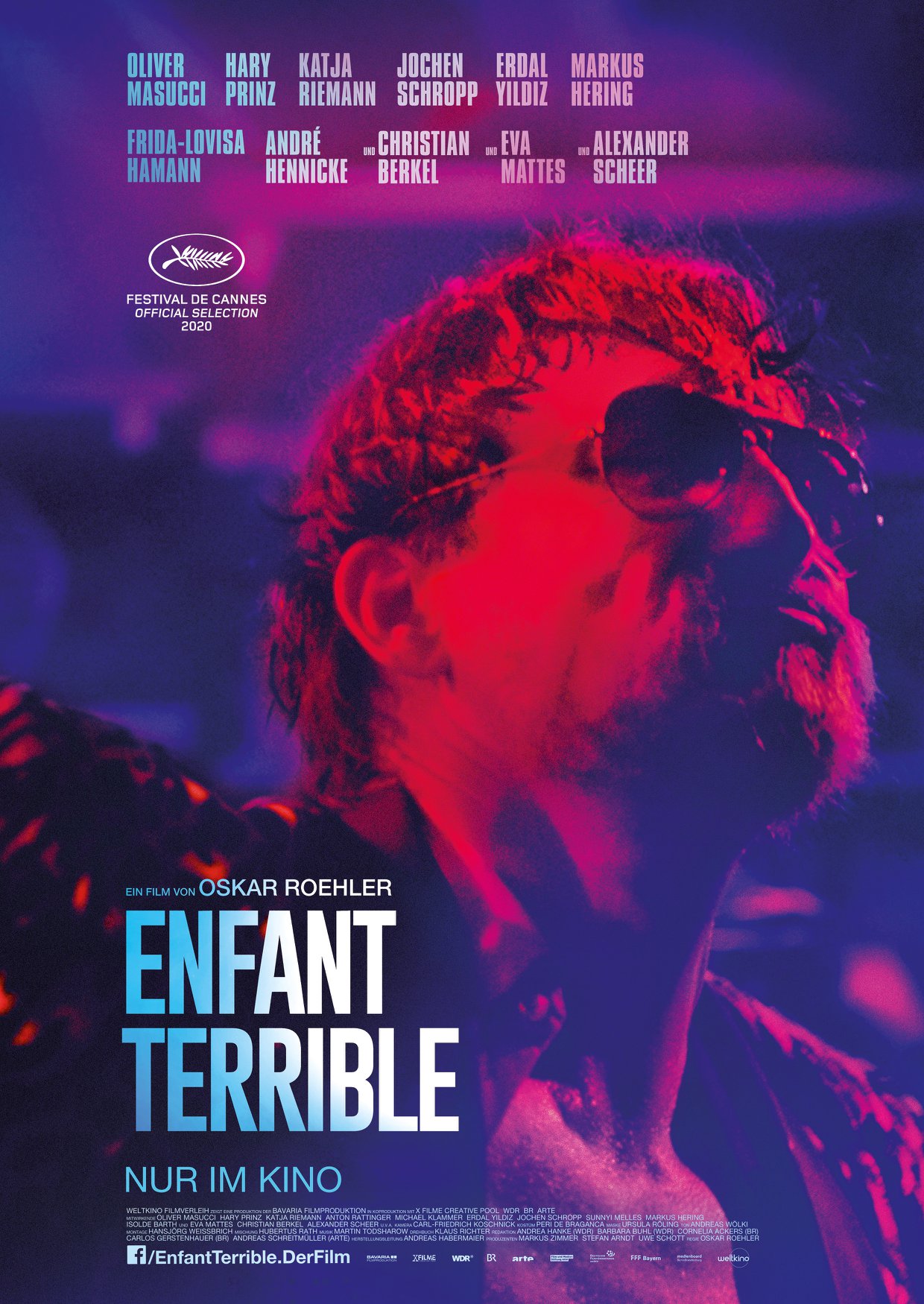 Directed by Oskar Roehler.
Laemmle Virtual Cinema
Streaming through May 20.
Oskar Roehler, Enfant Terrible (2020), from top: Oliver Masucci; Masucci, Eva Mattes (as Brigitte Mira), and Erdal Yildiz (standing in background); Masucci and Yildiz; German poster; Jochen Schropp and Masucci; Masucci. Images courtesy and © the filmmaker, the actors, and Weltkino.