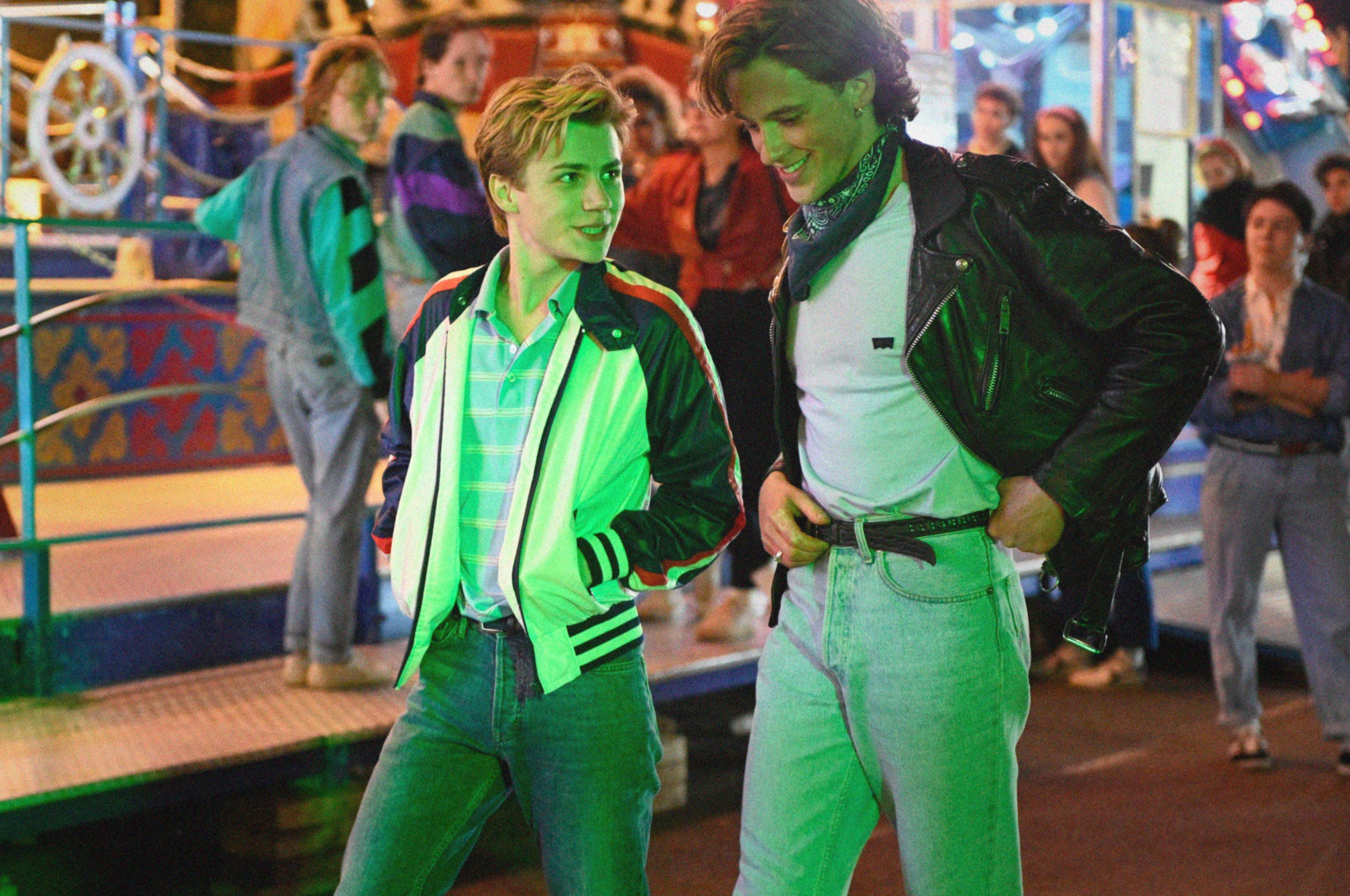 If death doesn't interest you, if you don't want to hear about a corpse I knew when it was alive, if you don't want to know what happened to him and me and how he became a corpse, you'd better stop right here. This is no story for you.
So begins François Ozon 's new film SUMMER OF 85, voiceover courtesy of Alex (Félix Lefebvre), a 16-year-old boy who comes by his earnest, melodramatic stance through trauma. Set on the Normandy coast, the film is an adaptation of Dance On My Grave, a YA novel by Aidan Chambers that Ozon read in 1985, when he was seventeen:
I loved it. It spoke to me personally… After wrapping up [my previous film] By the Grace of God, I reread the book out of curiosity and I was shocked, because I realized that I had already filmed many of the book's themes… This book had been fueling my imagination, yet I'd never made the connection… This story needed time for me to mature so that I would know how to tell it. — François Ozon
The corpse Alex speaks of is both literal and figurative, and his story—the discovery of oneself in the heart of another—allows Ozon to trade the elaborate structures of psychological manipulation that are his signature for a simpler narrative of love and betrayal.
Not that there isn't manipulation. After literally rescuing Alex and his capsized sailboat from an approaching storm, David (Benjamin Voison, playing a character a couple years older than Alex) executes a non-stop charm offensive, sharing his clothes, his house, and all of his free time with his initially reluctant new friend. Alex is soon as obsessed with David as he assumes David is with him, and their brief but indelible summer days together are perfectly captured by Ozon and his cinematographer Hichame Alaouie.
By the end of the film, Alex has been forced into a tenuous maturity. In an act of erasure and recuperation, he replaces his younger self with the older boy he lost and connects with someone new. As Chambers wrote at the end of his book—a line Ozon retains—the only important thing is that somehow we all escape our history.
SUMMER OF 85 is now streaming. See link below for details.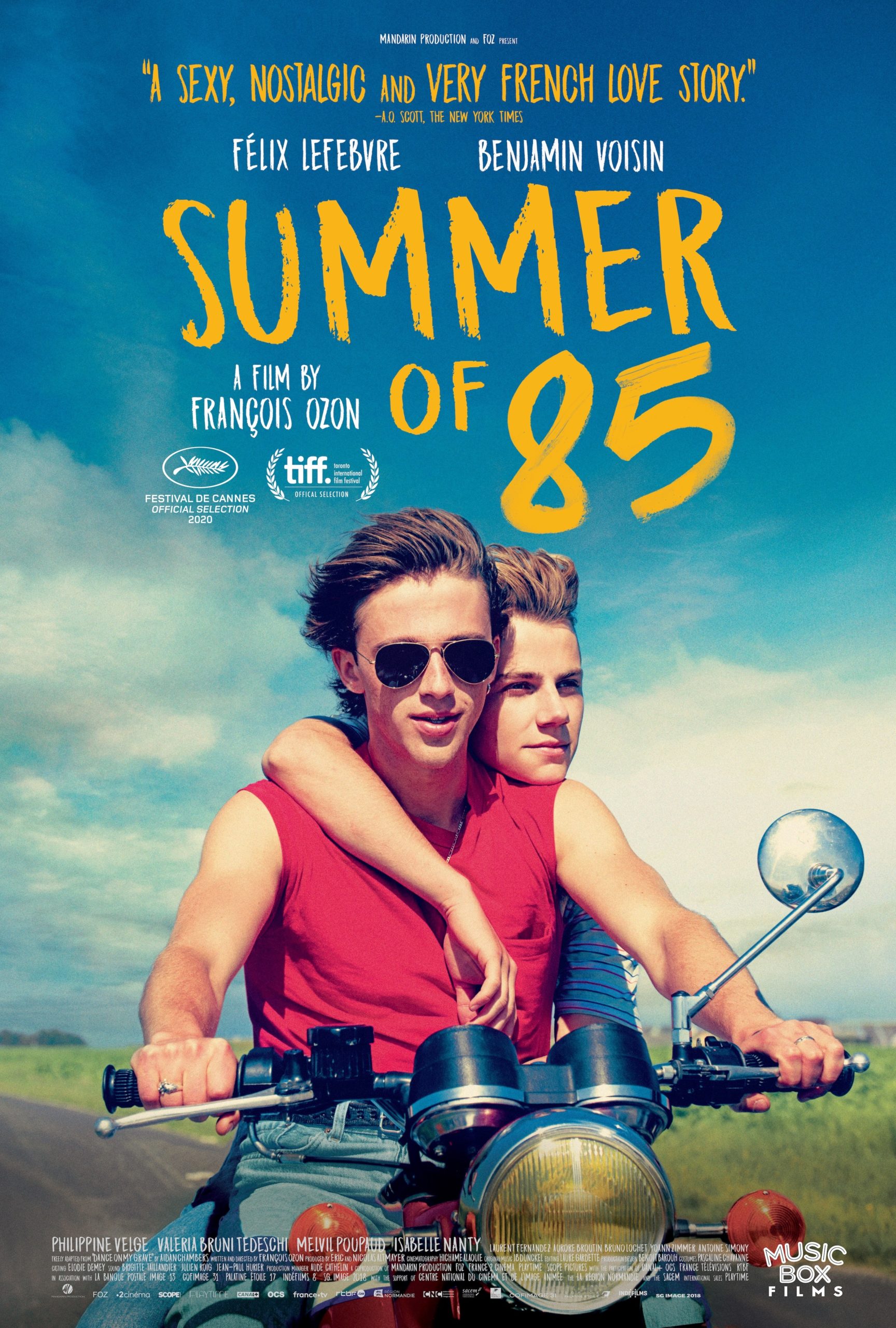 Written and directed by François Ozon
Now streaming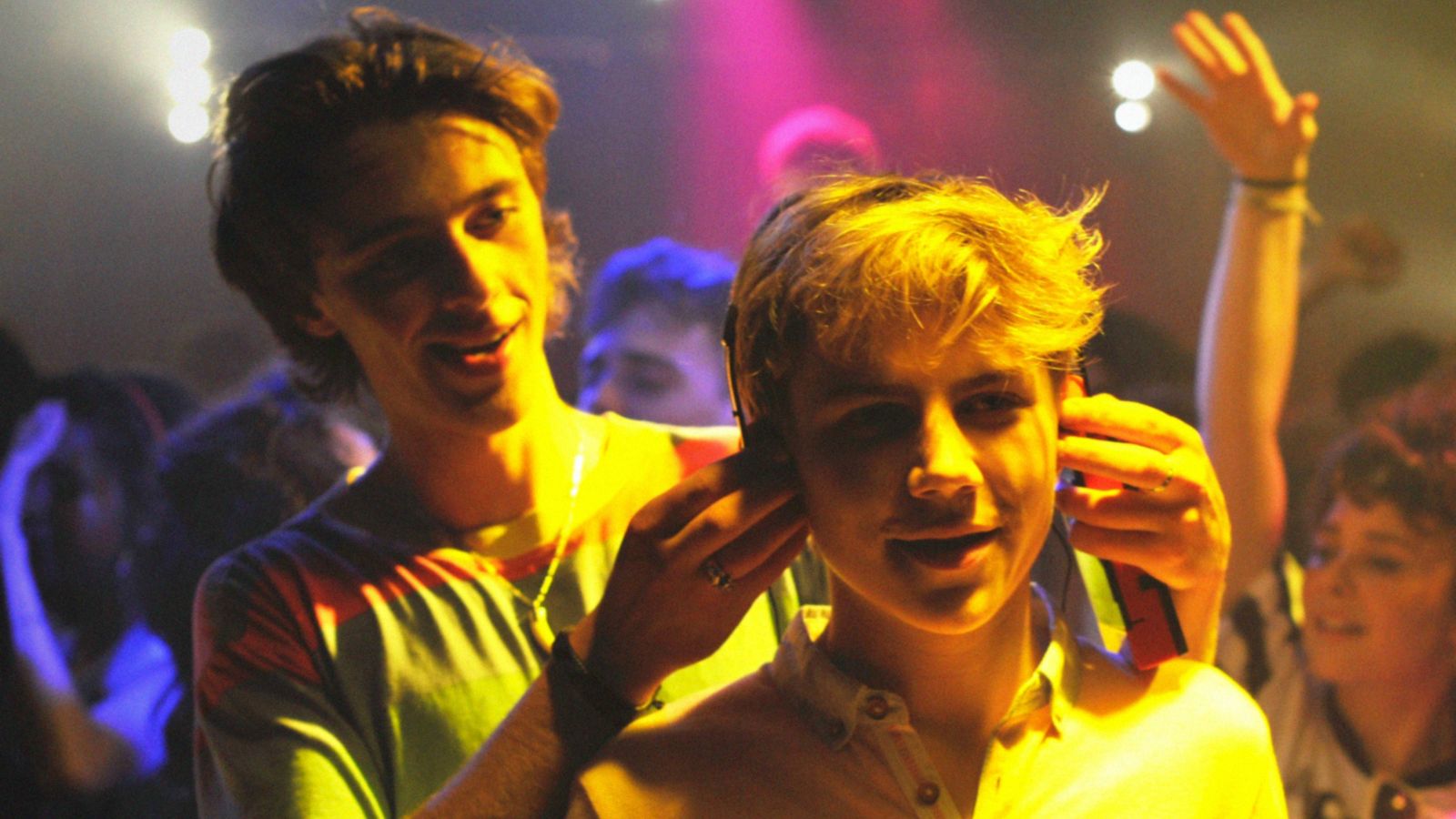 François Ozon, Été 85 / Summer of 85 (2020), from top: Félix Lefebvre (left) and Benjamin Voisin (2); Melvil Poupaud (left) and Lefebvre; U.S. poster; Voisin and Lefebvre; Voisin, Philippine Velge, and Lefebvre; Lefebvre and Voisin. Images courtesy and © Music Box Films.