There is really a point where I don't know what was real and what isn't. So it's a real confusion of fact and fiction, and I enjoy that dance, but there are essential things that are true. I was talking with Tom [Burke] about how there's some alchemical thing that happens, because I'm literally re-creating something: the flat is based on my own flat, and the characters are based on people I knew or myself.  But then how can the actors know everything that's inside me? Somehow I've got this image of a flat, packed thing that suddenly comes to life. There's almost a supernatural thing of words springing from characters' mouths that are true to what I remember in the past. — Joanna Hogg*
Following a double feature of Hogg's acclaimed THE SOUVENIR (2019) and its highly anticipated sequel THE SOUVENIR PART II (2021), the writer-director will participate in a post-screening Q & A—joined by her lead actor Honor Swinton Byrne.
See link below for details.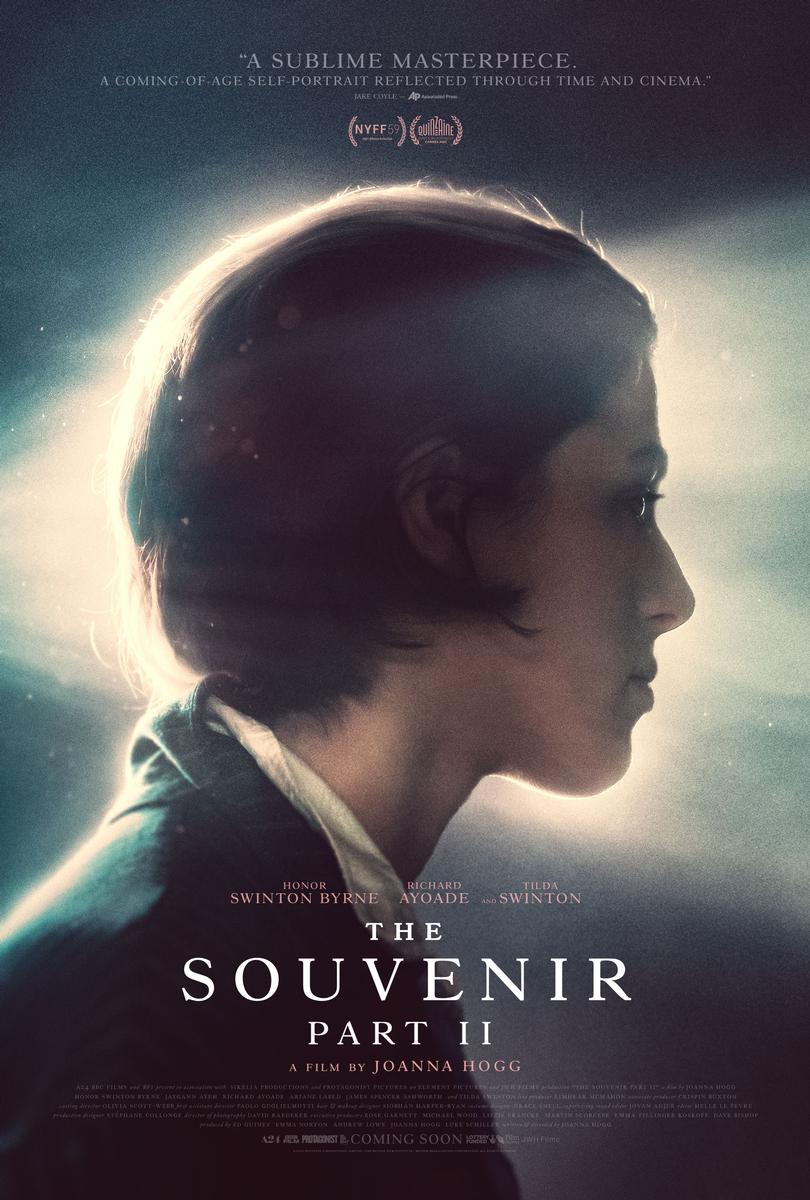 THE SOUVENIR and THE SOUVENIR PART II
Q & A with Joanna Hogg and Honor Swinton Byrne.
Tuesday, September 28, at 7 pm.
American Cinematheque
Aero Theatre
1328 Montana Avenue, Santa Monica.
*Joanna Hogg, interview by Nicolas Rapold, Film Comment, February 4, 2019, online.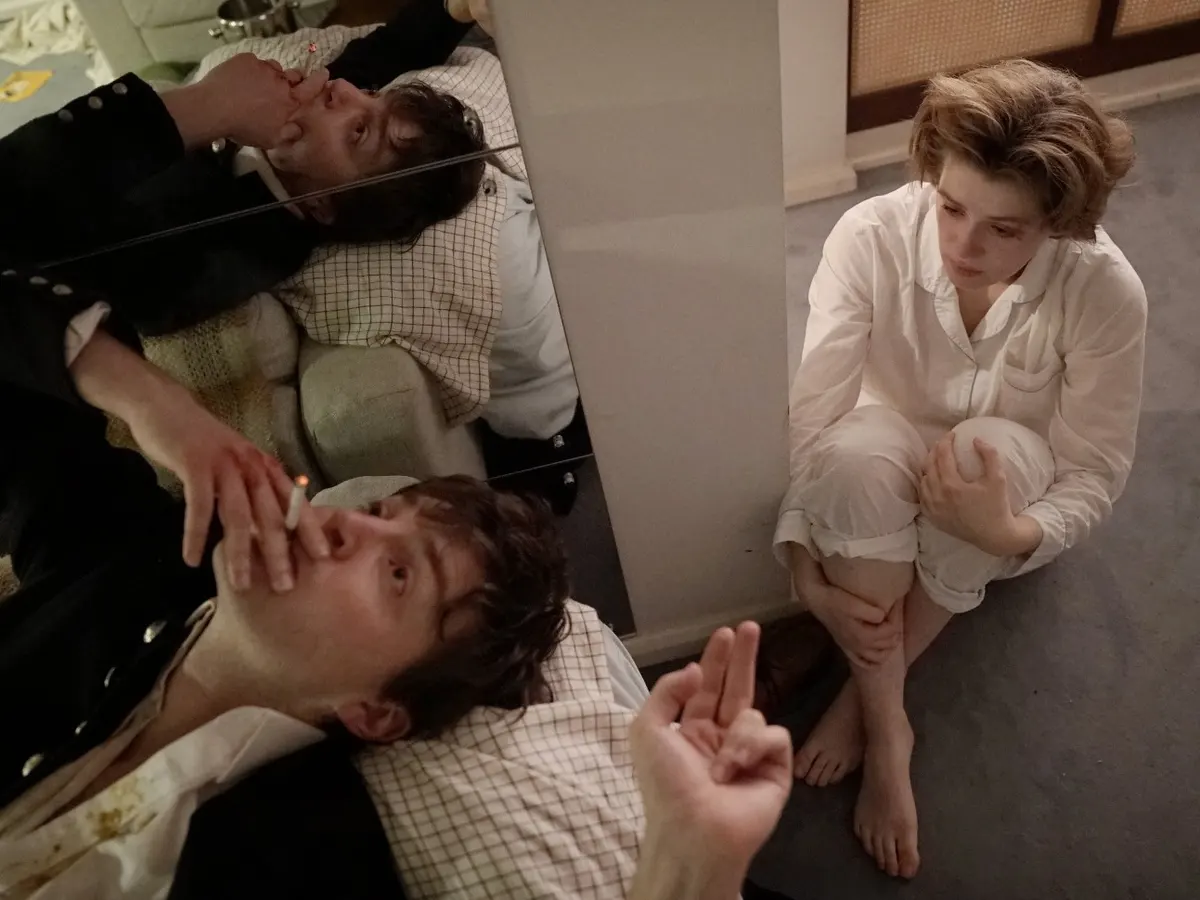 Joanna Hogg, The Souvenir Part II (2021), Honor Swinton Byrne; U.S. poster for The Souvenir Part II (2021); Tom Burke and Swinton Byrne in The Souvenir. Images courtesy and © A24.