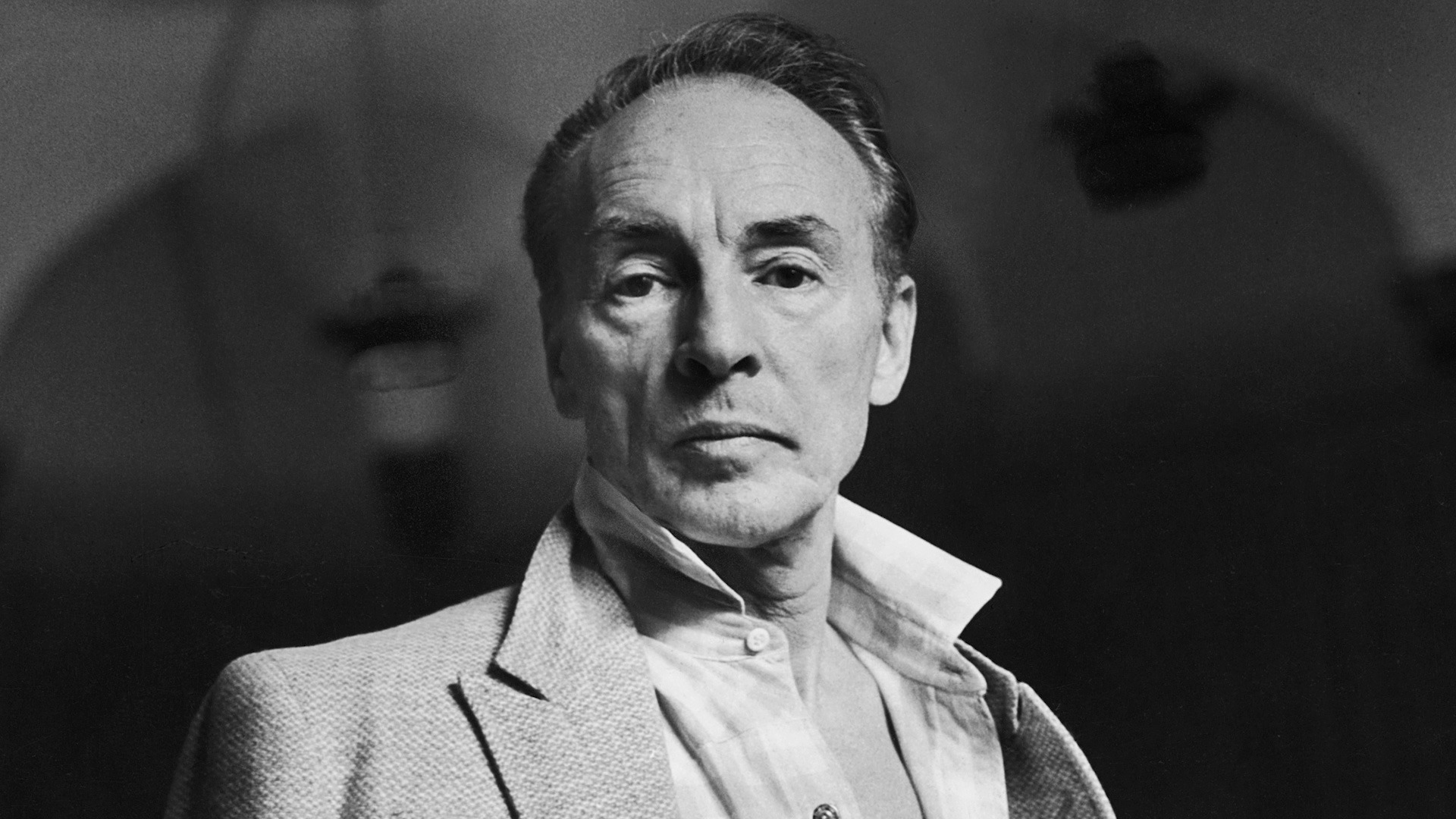 The portals are open for you but the passage is narrow. — George Balanchine
For Balanchine, the American ballet world was a blank slate. Arriving in New York in 1933 at the behest of patron Lincoln Kirstein—co-founder, with Balanchine, of the School of American Ballet (1934) and the New York City Ballet (1948)—the choreographer invented a new dance style, as well as the technique and special vocabulary to perpetuate it. No matter what the dancers brought to Balanchine, with him they started from scratch. And from these rituals a new culture was born. As one of Balanchine's former pupils says in the new documentary IN BALANCHINE'S CLASSROOM—directed by Connie Hochman—"dancing, before Balanchine, was proper and stingy—walk, walk, pose. Everything stopped." The speed and precision of Balanchine's dances changed all that, and the collective and connective impact on New York City cannot be unstated.
In those years, throughout the 1970s, the lobby of the New York State Theater [NYCB's home base at Lincoln Center] was the drawing room of America. Whereas intellectuals and artists seldom attended symphonic or orchestral events, back then the ballet attracted the best minds in the city… [It] was the one place where you could see, night after night, literary intellectuals like Susan Sontag, the poetry critic David Kalstone, the essayist Richard Poirier, the cartoonist Edward Gorey, the music and dance critic Dale Harris, the editor of Knopf, Robert Gottlieb—and dozens of others. Kalstone used to joke that only an entirely nonverbal art could possibly appeal to so many contentious people. He also recognized that we were all enjoying a rare privilege—the unfolding of genius. — Edmund White
Hochman, a former professional dancer, takes us inside the laboratory of that genius. Dance lives and evolves on a precarious chain of instruction, and the dancers who personally worked under Balanchine—many of whom were interviewed by Hochman over the last fourteen years—feel a particular obligation to not only carry the choreographer's work forward, but guard against misrepresentation, exaggeration, and caricature, elusive as those goals may prove to be.
Even my own people, when I go away, it's wrong already. It's not right. I won't be here and it won't be anymore my ballets. — George Balanchine
Rich with scenes of Balanchine in the studio as well as footage of his former company members Heather Watts, Merrill Ashley, Suki Schorer, Edward Villella, and the late Jacques d'Amboise working with students, IN BALANCHINE'S CLASSROOM is a key document in the choreographer's legacy and a guide to current and future students and fans.
See link below for streaming details.
Directed by Connie Hochman.
Now streaming
Kino Now
In theaters Fall 2021:
Playhouse
673 East Colorado Boulevard, Pasadena
Royal
11523 Santa Monica Boulevard, West Los Angeles
Town Center
17200 Ventura Boulevard, Encino
Film Forum
209 West Houston Street, New York City
Balanchine quotes from In Balanchine's Classroom. Edmund White quote from his memoir City Boy (New York: Bloomsbury, 2009), 175; and his New York Times "Bookend" article on Edward Denby's Dance Writings and Poetry, November 8, 1998.
See Merrill Ashley, "Class with Balanchine," and Suki Schorer, "Balanchine's Teaching," both in Reading Dance, edited by Robert Gottlieb (New York: Pantheon Books, 2008), 1215–1222 (Ashley), 1238–1241 (Schorer).
Also see Gottlieb, "Balanchine's Dream," Vanity Fair, December 1998, 270–297.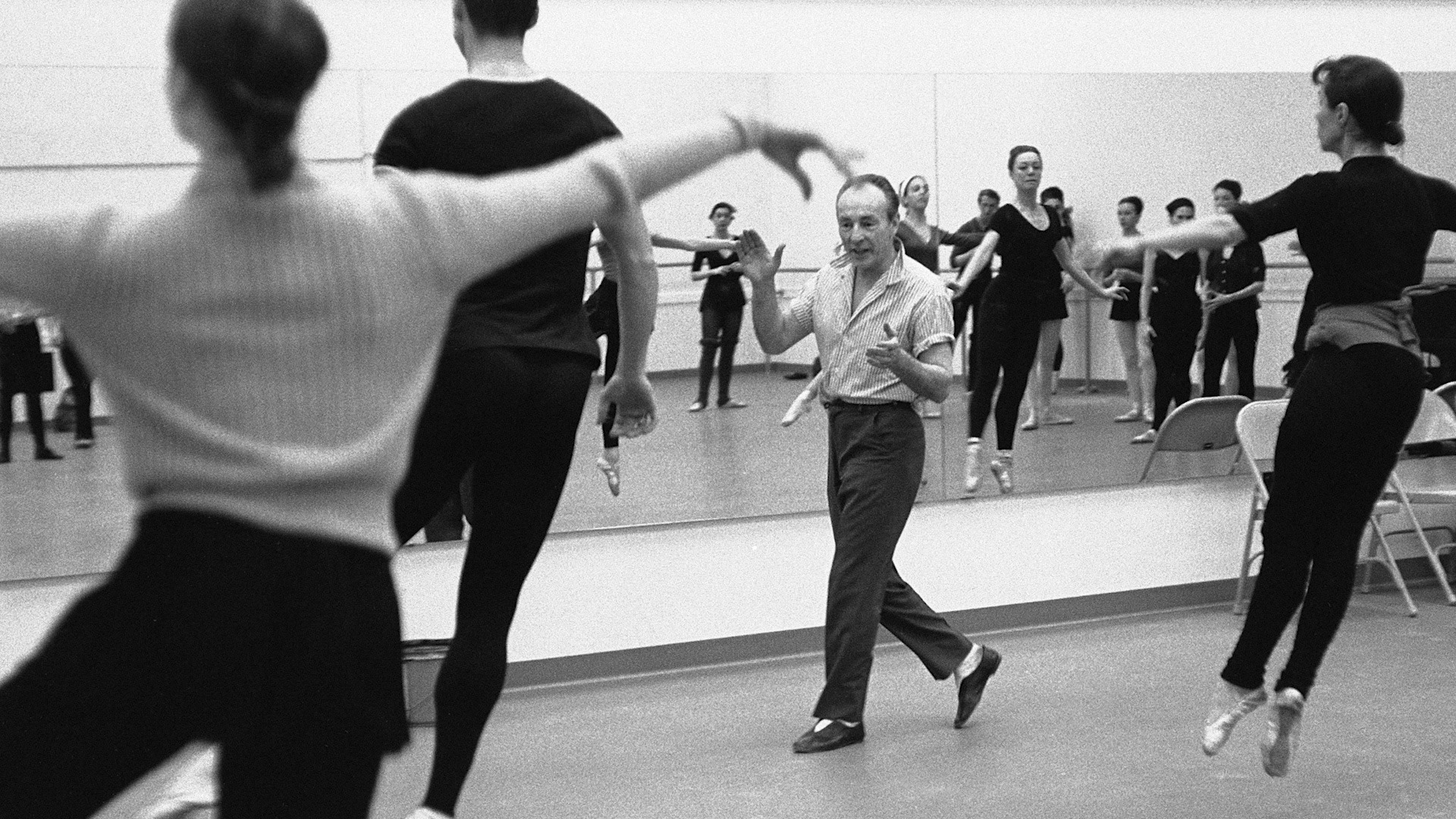 Connie Hochman, In Balanchine's Classroom (2021), from top: Film still; George Balanchine, photograph by Martha Swope; U.S. poster; Balanchine in the studio, photograph by Swope. Images courtesy and © Zeitgeist Films and Kino Lorber.