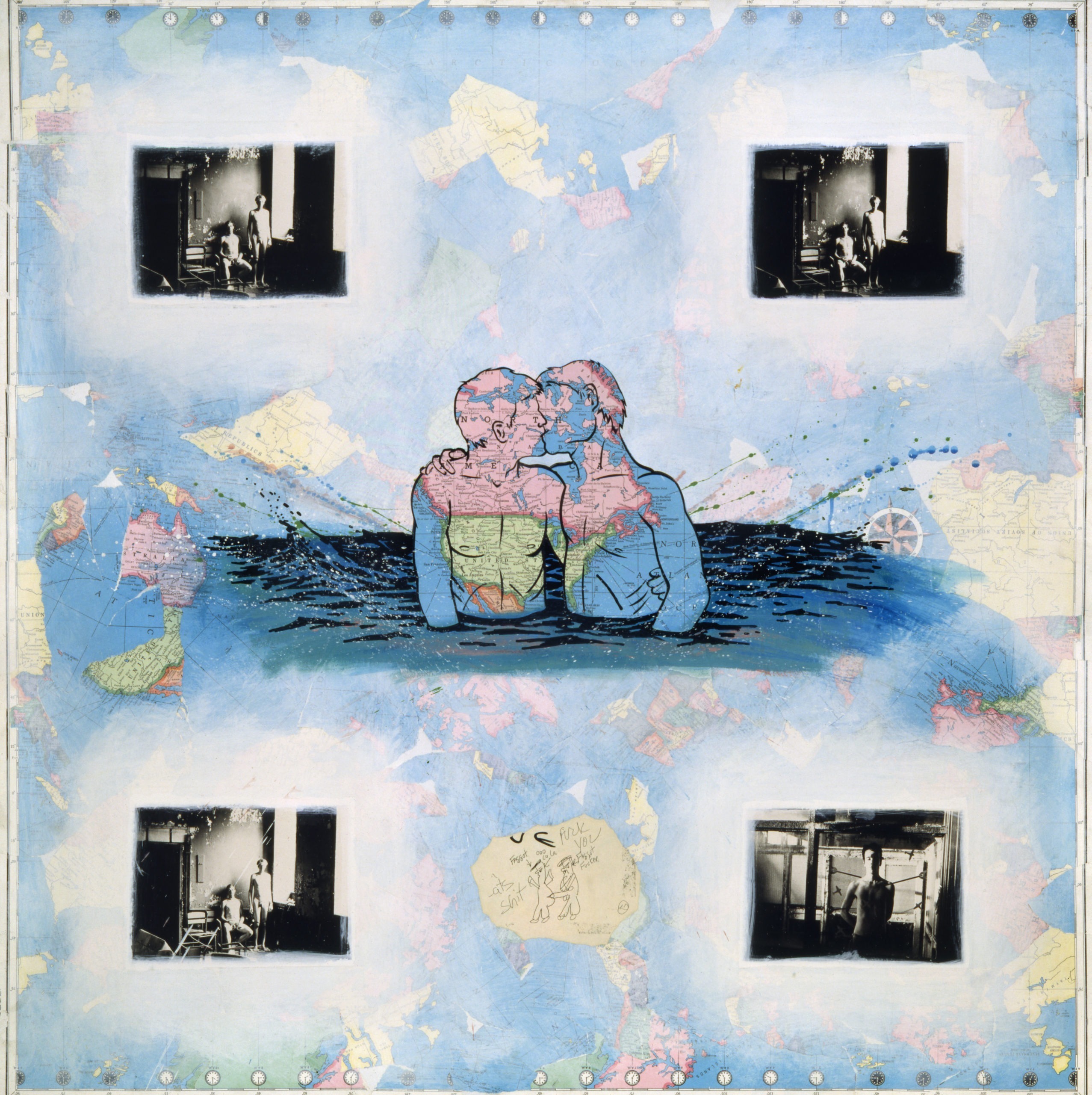 Every day there was some new discovery, just realizing that a certain tape was tied to some moment in David's life. A lot of it was just trying to find places to put some of our favorite little babies, like some of the answering machine things… where you can hear the relationships that he had with people in the moment—these sweet calls that he would get from his sister or from Peter Hujar…
David also really collected a lot of sound effects. He taped a lot of the things off his TV and radio, and the street, so just being able to appreciate the texture in his tapes helped bring the film to life. Because there's always some car creaking in the background, or police sirens going on down the street, which feels very alive in New York. — Chris McKim
Director McKim and producer Fenton Bailey will present two screenings of their documentary WOJNAROWICZ: F**K YOU F*GGOT F**KER in New York, followed by Q & A's with the filmmakers. The film is also available to stream. See links below for details.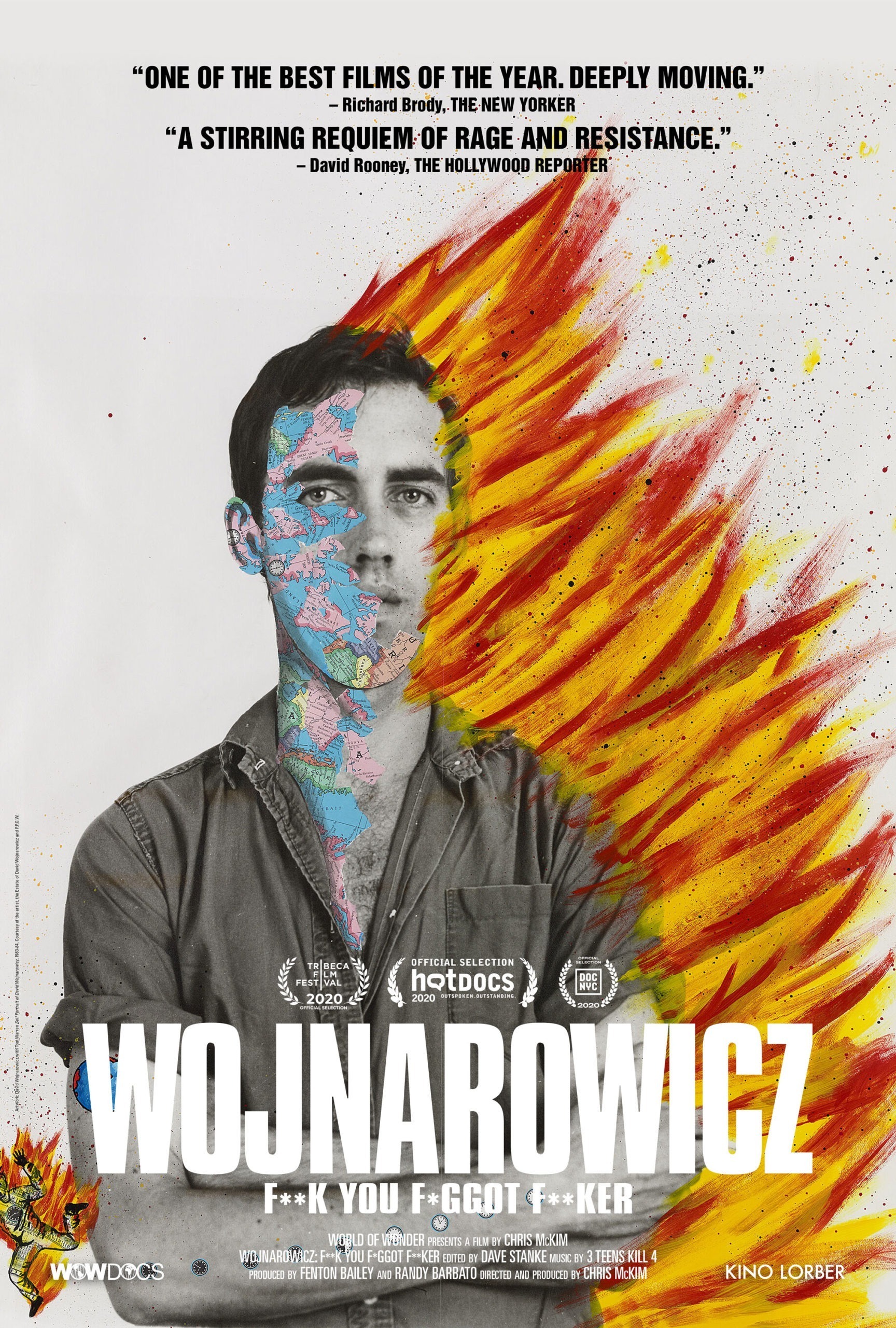 WOJNAROWICZ: F**K YOU F*GGOT F**KER
Directed by Chris McKim
Streaming on Kino Now
Monday, November 22, at 7 pm.
DCTV Screening Room
87 Lafayette Street, New York City
Tuesday, November 23, at 7 pm
208 West 13th Street, New York City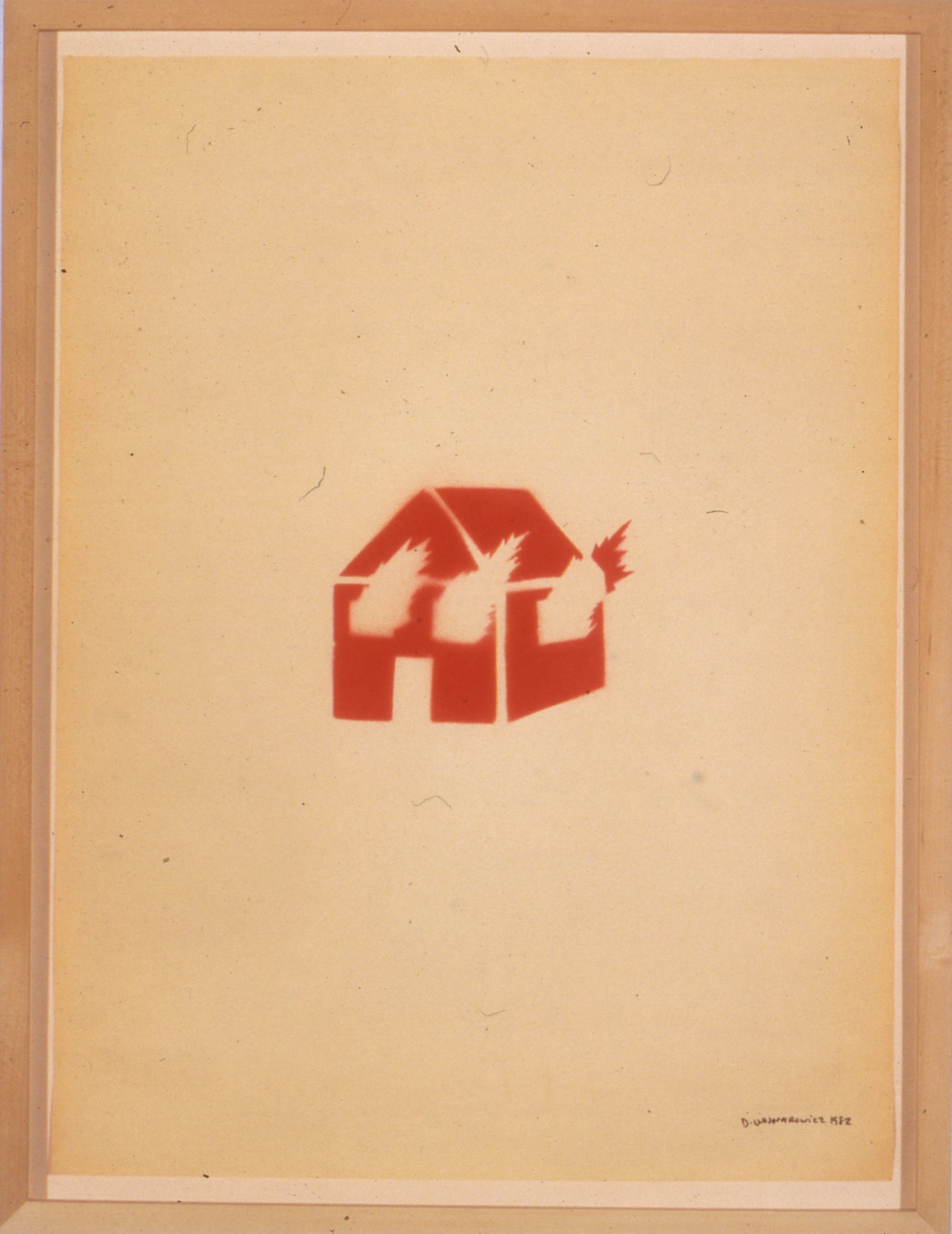 David Wojnarowicz, from top: Untitled (Face in Dirt), 1991; Fuck You Faggot Fucker, 1984; Chris McKim, Wojnarowicz: F**k You F*ggot F**ker (2021) film poster, incorporating Wojnarowicz with Tom Warren, Self-Portrait of David Wojnarowicz, 1983–84; Untitled (Burning House), 1982; Untitled (Falling Buffalo), 1988–89. David Wojnarowicz artwork images © Estate of David Wojnarowicz, courtesy of the Estate and P.P.O.W. Poster image courtesy and © World of Wonder and Kino Lorber.