A boy is sitting at the window of the Hamburg U3 circle line subway. He looks into the setting sun with closed eyes, orange-red glowing through both eyelids. Passengers go and come—one sits down. The two sit silently across from each other, neither of them getting off the train.
The circle line runs once around the city. Station after station. The light is alternating outside and inside. Passengers and protagonists are amid noise and music. Glances, silence, a KitKat is broken, a Coke is drunk. Outside: Sunset and nightfall are interrupted again and again by tunnels, platforms, posters, and facades. The train passes the boarding stop again. The timeline of love could be a circle.
Enjoy a Golden Hour Carousel Ride. A Common Sensations Music Movie.*
In FIRST TIME, the negotiated subject is at the same time the method of work. The film refers to an everyday experience: inwardness and minimal "privacy" amid public space by simply putting on headphones with music. However, there is no chasm between the cocoon created in this way and the "outside world," but rather movements of transition… — Nicolaas Schmidt**
This Friday at the golden hour, cinéastes will gather for the U.S. premiere of Schmidt's 50-minute film FIRST TIME—THE TIME FOR ALL BUT SUNSET [VIOLET] at the annual Locarno Film Festival in Los Angeles.
See link below for details.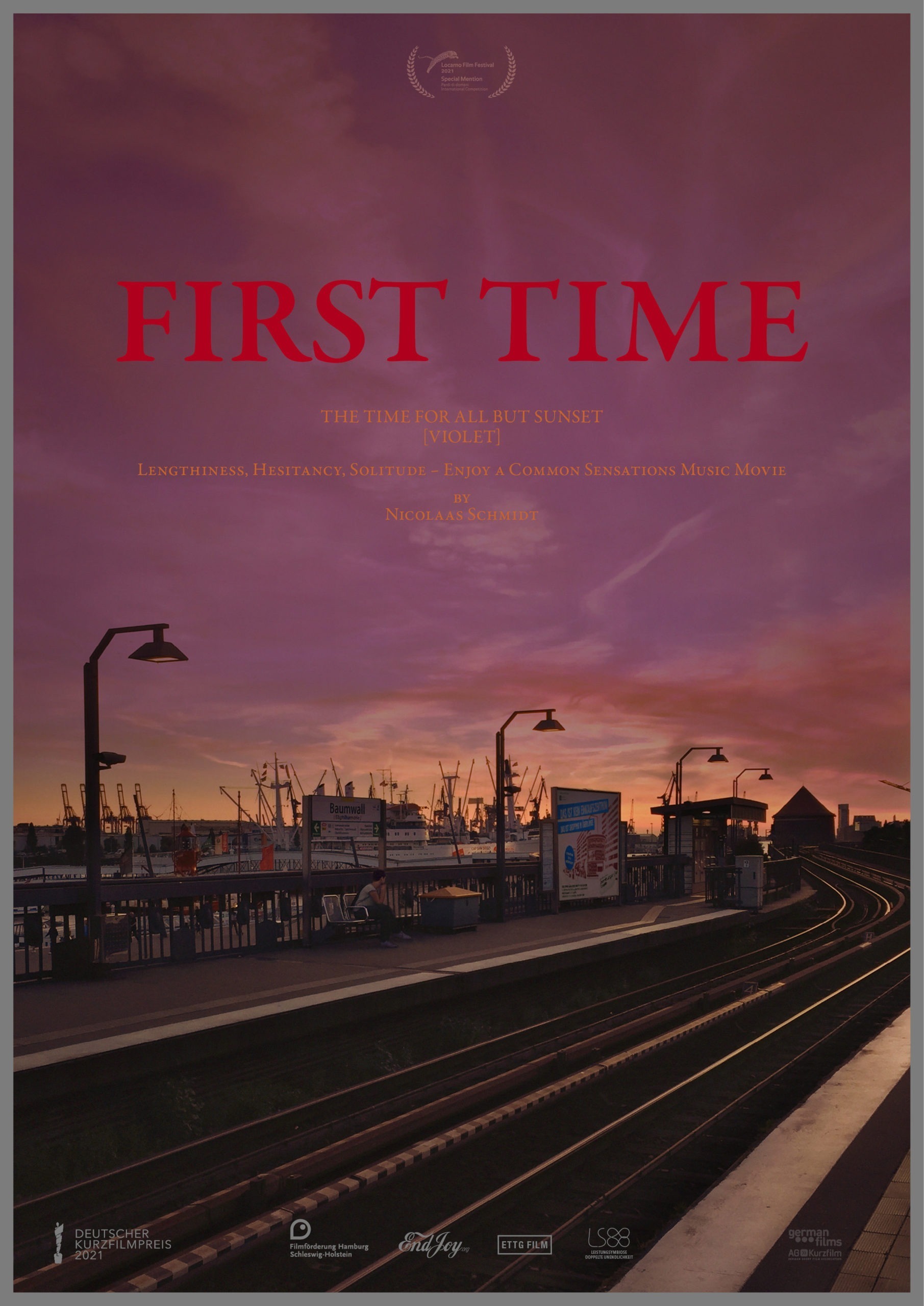 FIRST TIME—THE TIME FOR ALL BUT SUNSET [VIOLET]
Directed by Nicolaas Schmidt*
Locarno Film Festival in Los Angeles 
Friday, March 18, at 6 pm
2220 Arts + Archives
2220 Beverly Boulevard, Los Angeles
**Nicolaas Schmidt, interview by Marina D. Richter, Ubiquarian, August 19, 2021.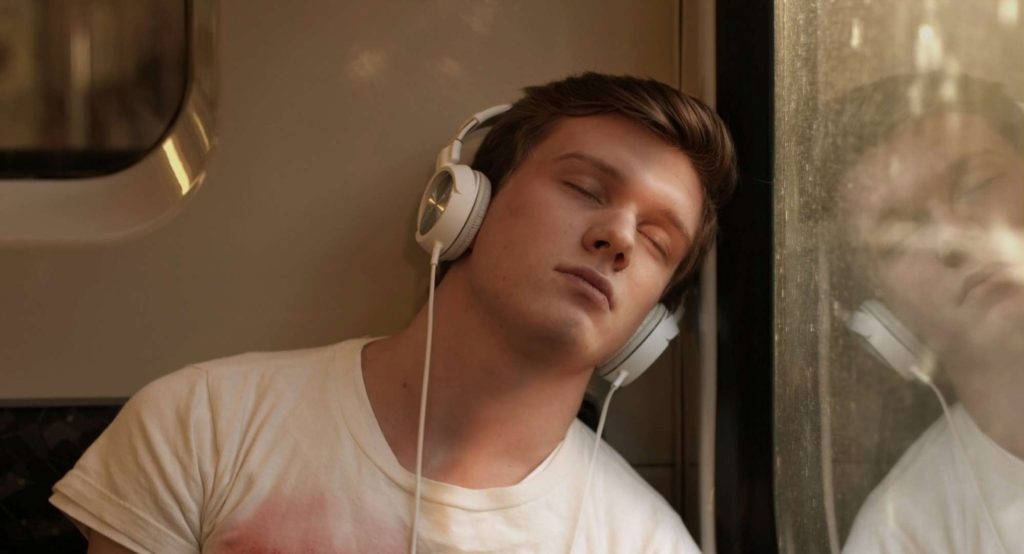 Nicolaas Schmidt, First Time—The Time For All But Sunset [Violet], 2021, stills (2) and poster, courtesy and © Nicolaas Schmidt and Locarno Film Festival.