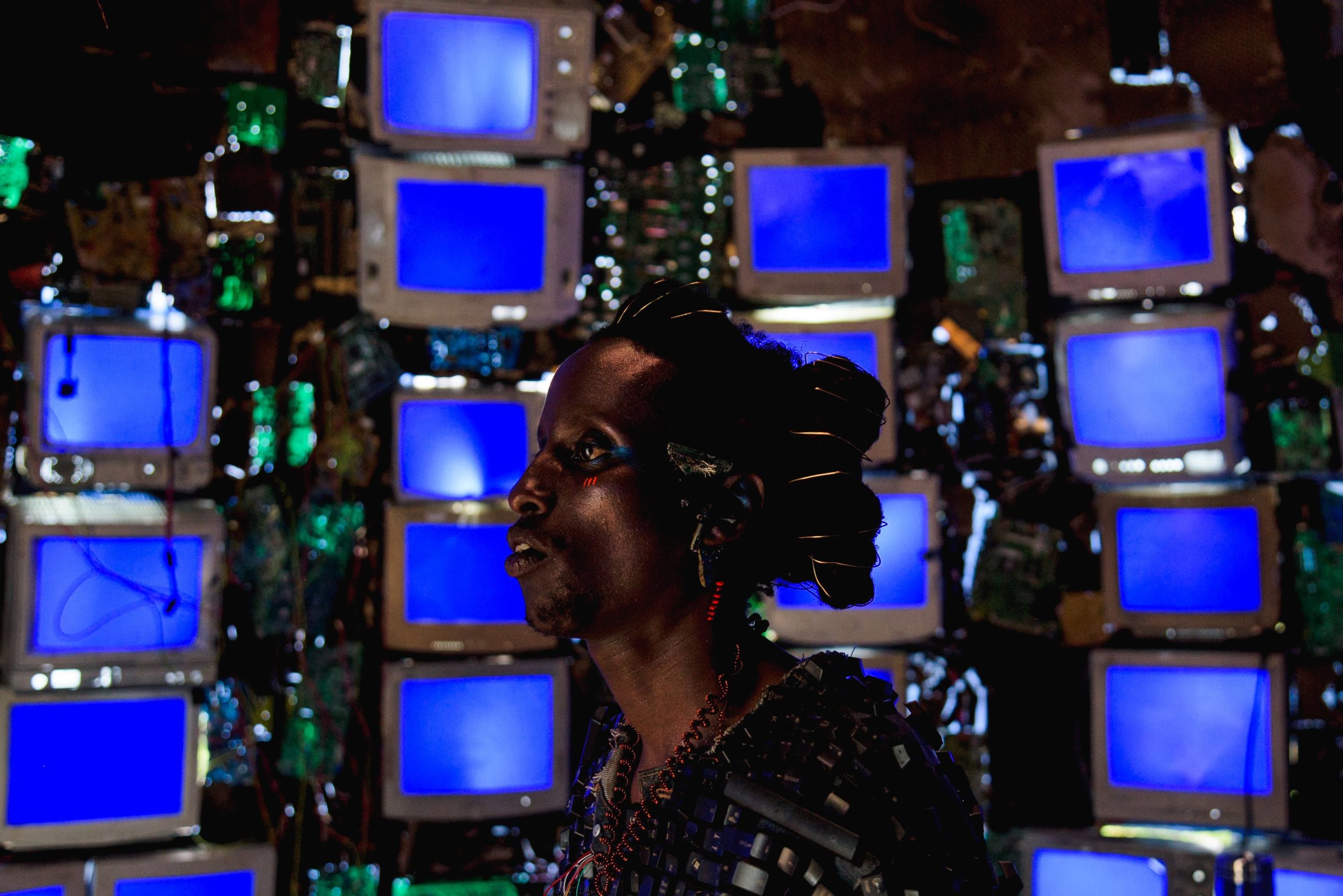 The poetic idea of having an intersex character is also to connect technology with ancestry, to connect mythologies with the future. What happens when you connect them? What is the power that is revealed? What is produced? — Anisia Uzeyman*
As part of the Los Angeles engagements of their new film NEPTUNE FROST, Saul Williams and Anisia Uzeyman will participate in a Q & A in Los Feliz this weekend, moderated by Carlos Aguilar. A musical, anti-colonialist dreamscape traversed by an intersex runaway, NEPTUNE FROST makes a strong case for a new wave of techno-transgression from the Left.
See links below for details.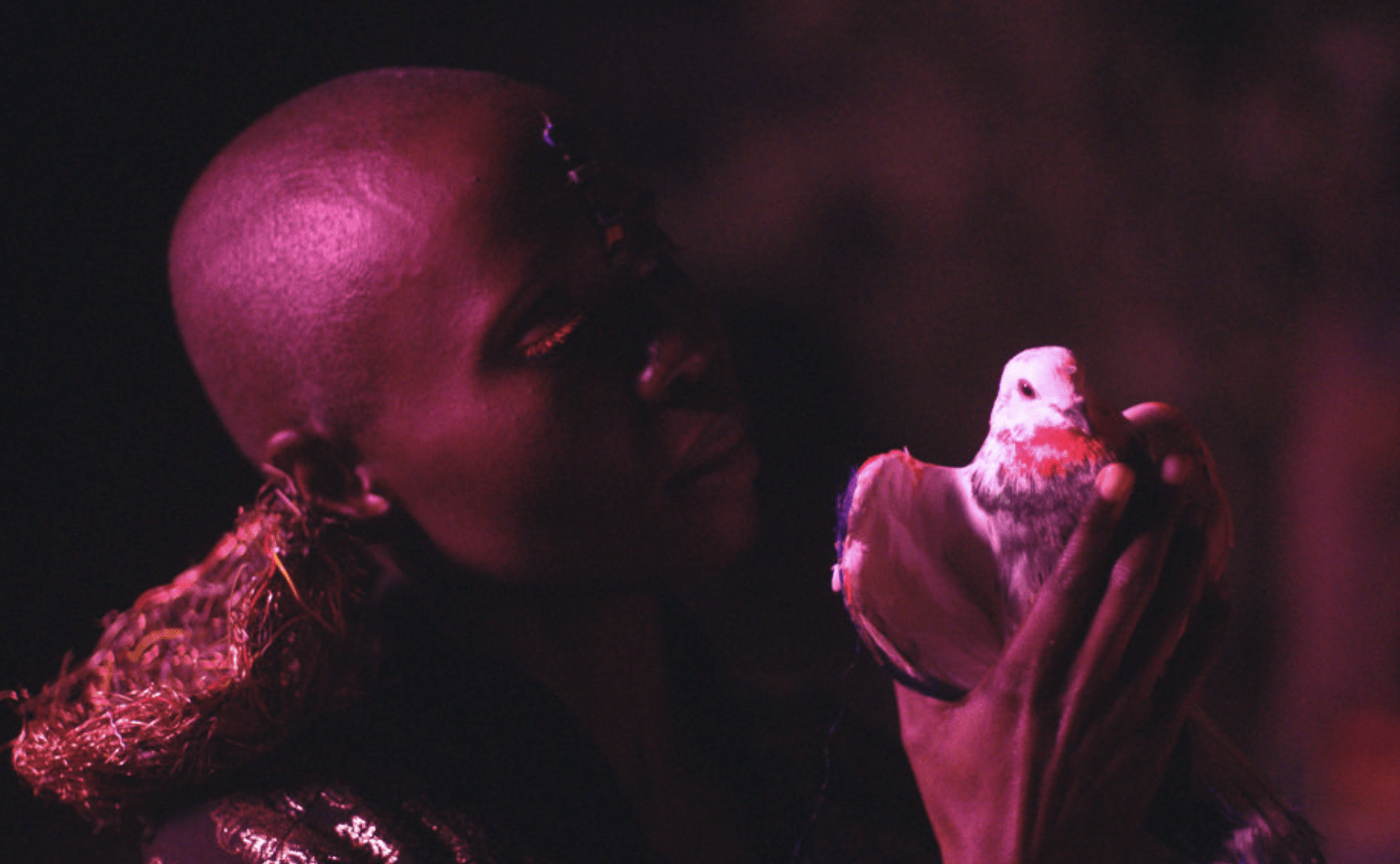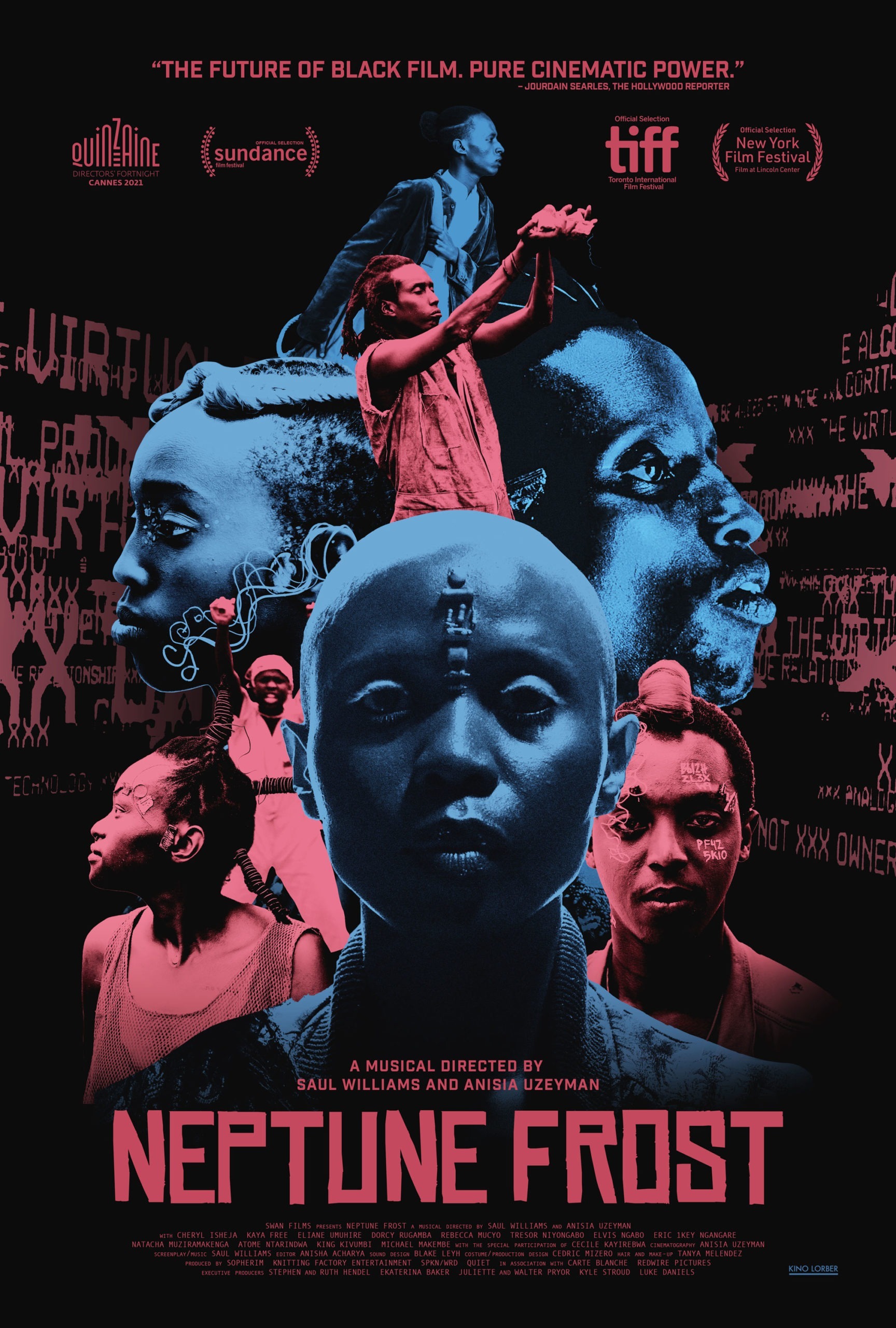 Now playing
NoHo 7
5240 Lankershim Boulevard, North Hollywood
Monica Film Center
1332 2nd Street, downtown Santa Monica
NEPTUNE FROST—SAUL WILLIAMS and ANISIA UZEYMAN IN CONVERSATION
Friday, June 17, at 7 pm
Los Feliz 3
1822 North Vermont Avenue, Los Angeles
Tuesday and Wednesday, June 21 and 22, at 10 pm
Friday, June 24, at 1:30 pm
Saturday, June 25, at 10 pm
Los Feliz 3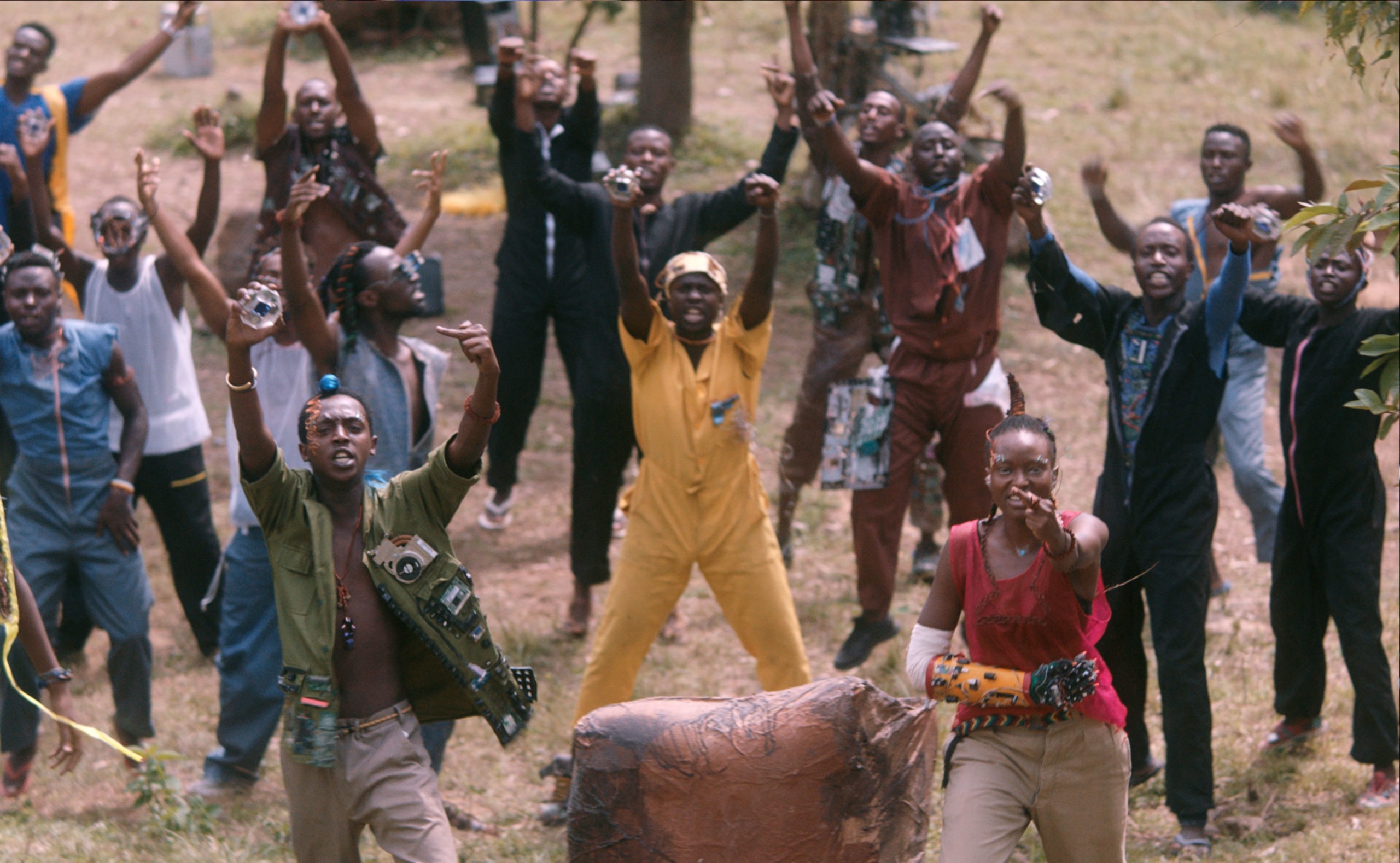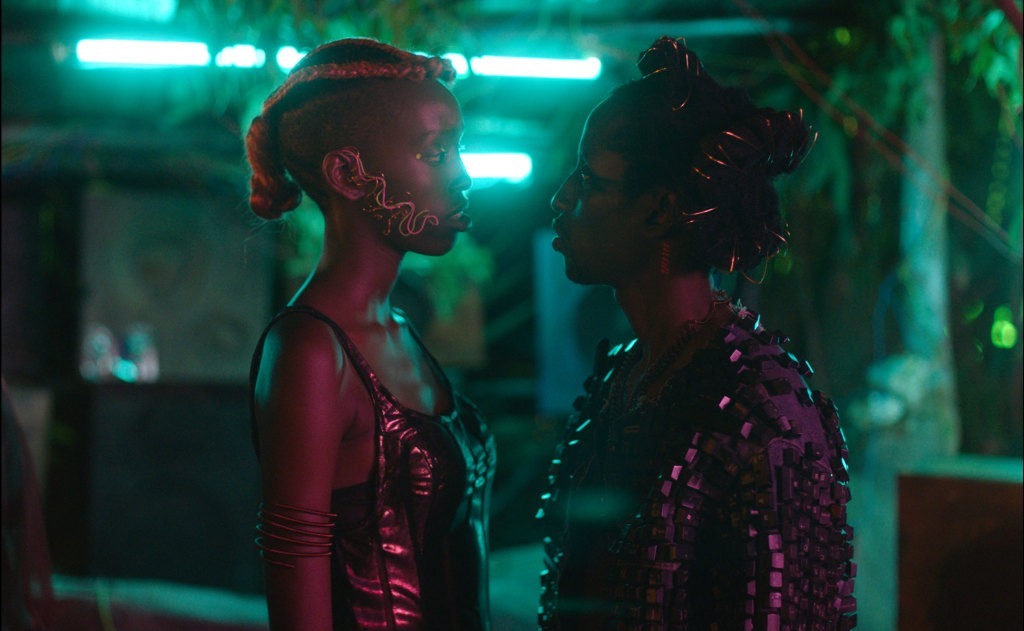 Saul Williams and Anisia Uzeyman, Neptune Frost (2022). Images (7) courtesy and © the filmmakers and Kino Lorber.