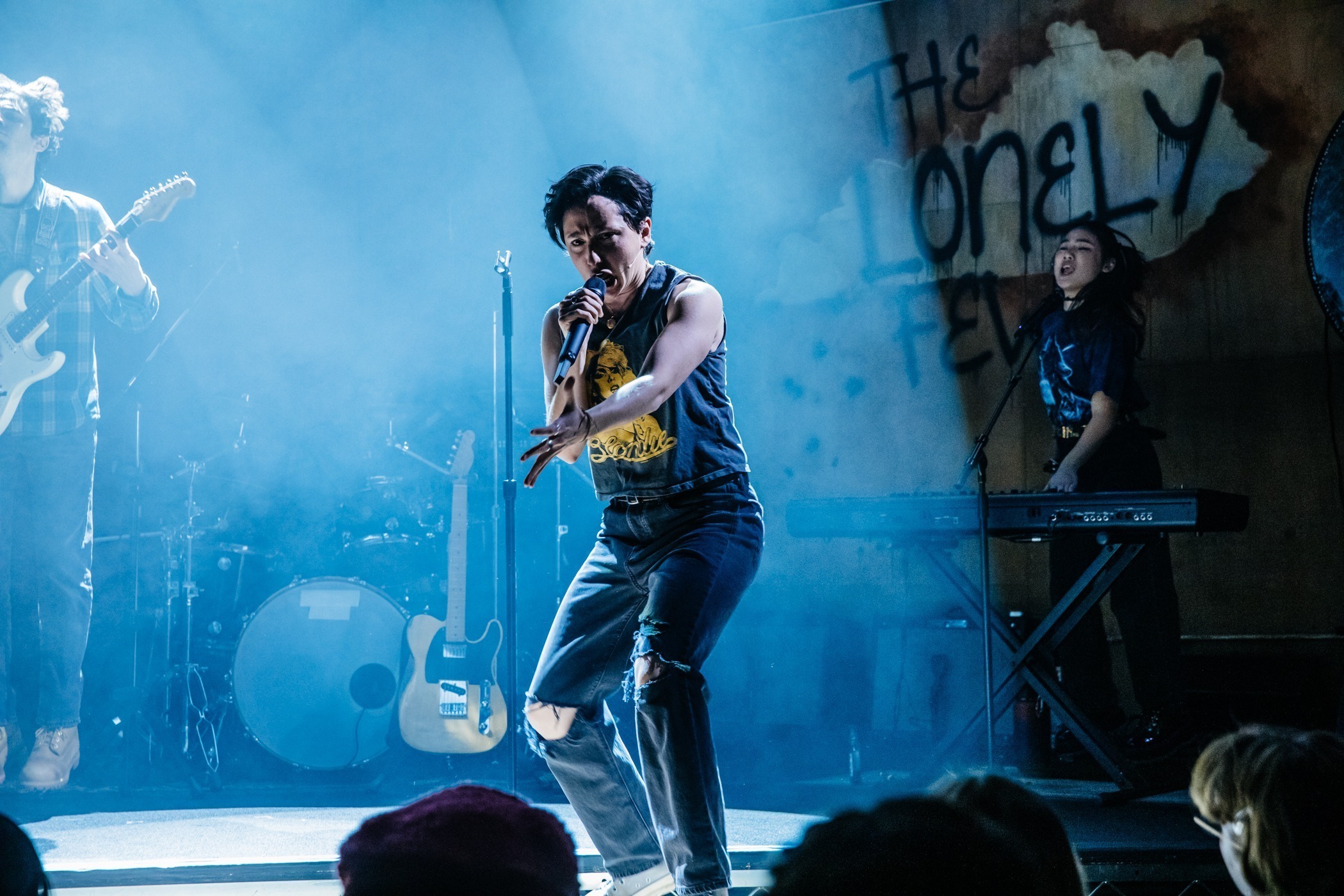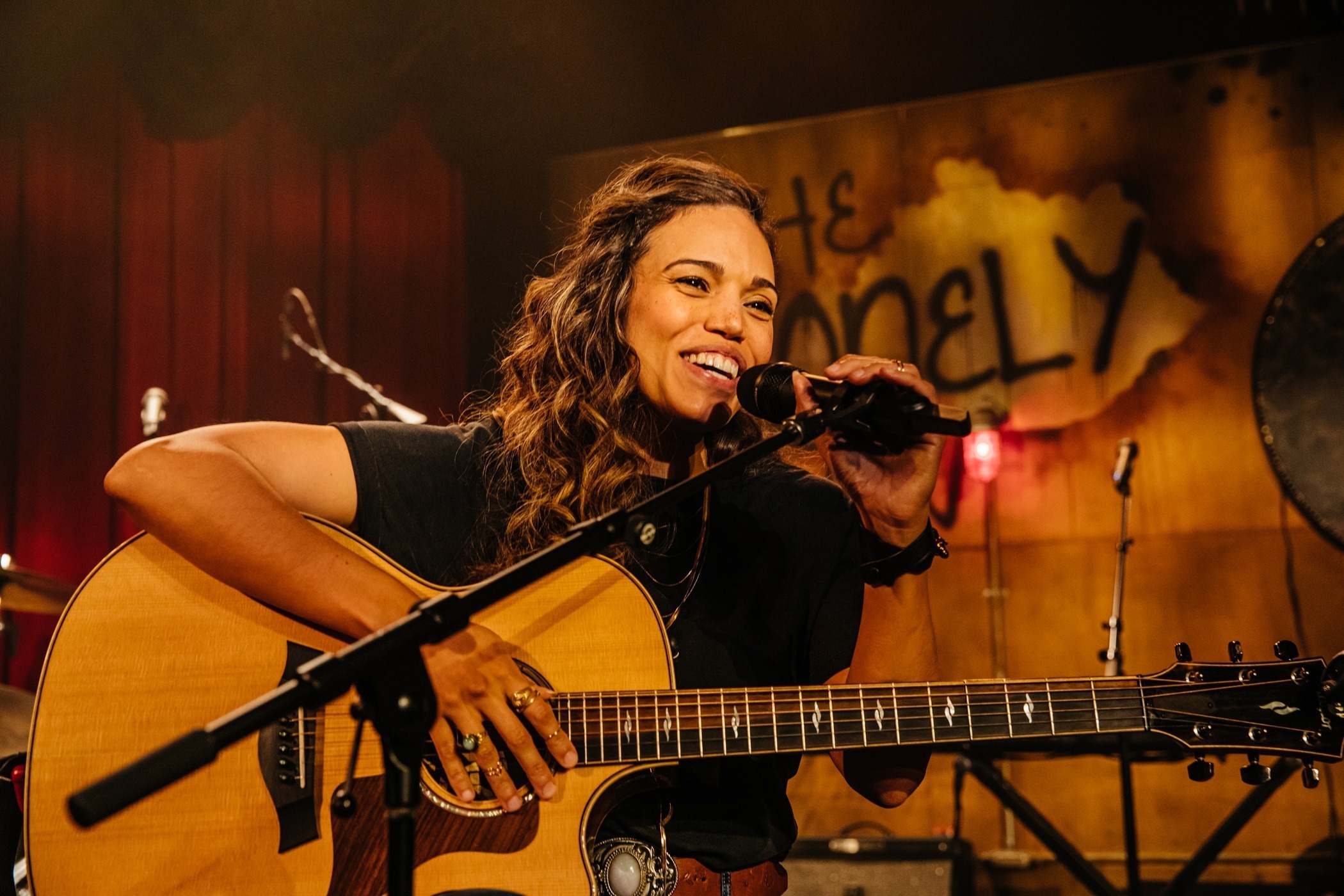 Somewhere in Kentucky, Lila (Lauren Patten) stocks grocery shelves by day and gigs at Paul's Joint by night with her band The Lonely Few, working the lyrical longing, soaring vocal armature, and punk abandon of a young Melissa Etheridge meets riot grrrl. Lila has already had her heart broken a couple times—by the death of her mother and by her brother Adam's alcohol dependency—but she's new to the practice of romantic love when she locks eyes with Amy (Ciara Renée), a touring musician who walks into the club one night. Amy, who has all of Lila's chops in a smoother, tour-hardened presentation, happens to be the stepdaughter of bar proprietor (and band drummer) Paul (Thomas Silcott), who left the family home a decade or two before. THE LONELY FEW, now at the Geffen Playhouse in its world premiere engagement, beautifully stages Lila and Amy's budding courtship in the form of an intimate rock 'n' roll show, with the women auditioning their struggles and dreams for one another through dive bar sets and nights on tour—Amy pushing everything forward and Lila held back by fear and her sense of responsibility as caregiver to her adult brother.
Composer and lyricist Zoe Sarnak knows and mines the endless resource and affective resonance of the power ballad and raises the bar to new heights. Songs like "Always Wait For You," "She," "I'll Be Gone," "If Your Child," "I Know I Wanna Try," and "Light Where We Are" are among the strongest musical theater compositions currently on the boards anywhere, and the cast—which includes Helen J Shen and Damon Daunno as Lila's bandmates and Joshua Close as Adam—meets the excellence of the material at every turn. (The show's book is by Rachel Bonds.) So now is the time to see THE LONELY FEW in full, before Broadway shaves off its rough edges, handles Lila and Adam's sister-brother drama with a bit more dispatch, and dispenses with maybe one or two numbers.
In the end, Lila and Amy are, of course, a work in progress. Futures indefinite, they promise one another nothing more—or less—than a commitment to stay present enough to face the unknown. For all the dark we've known here, they sing, there is light where we are.*
See link and info below for details.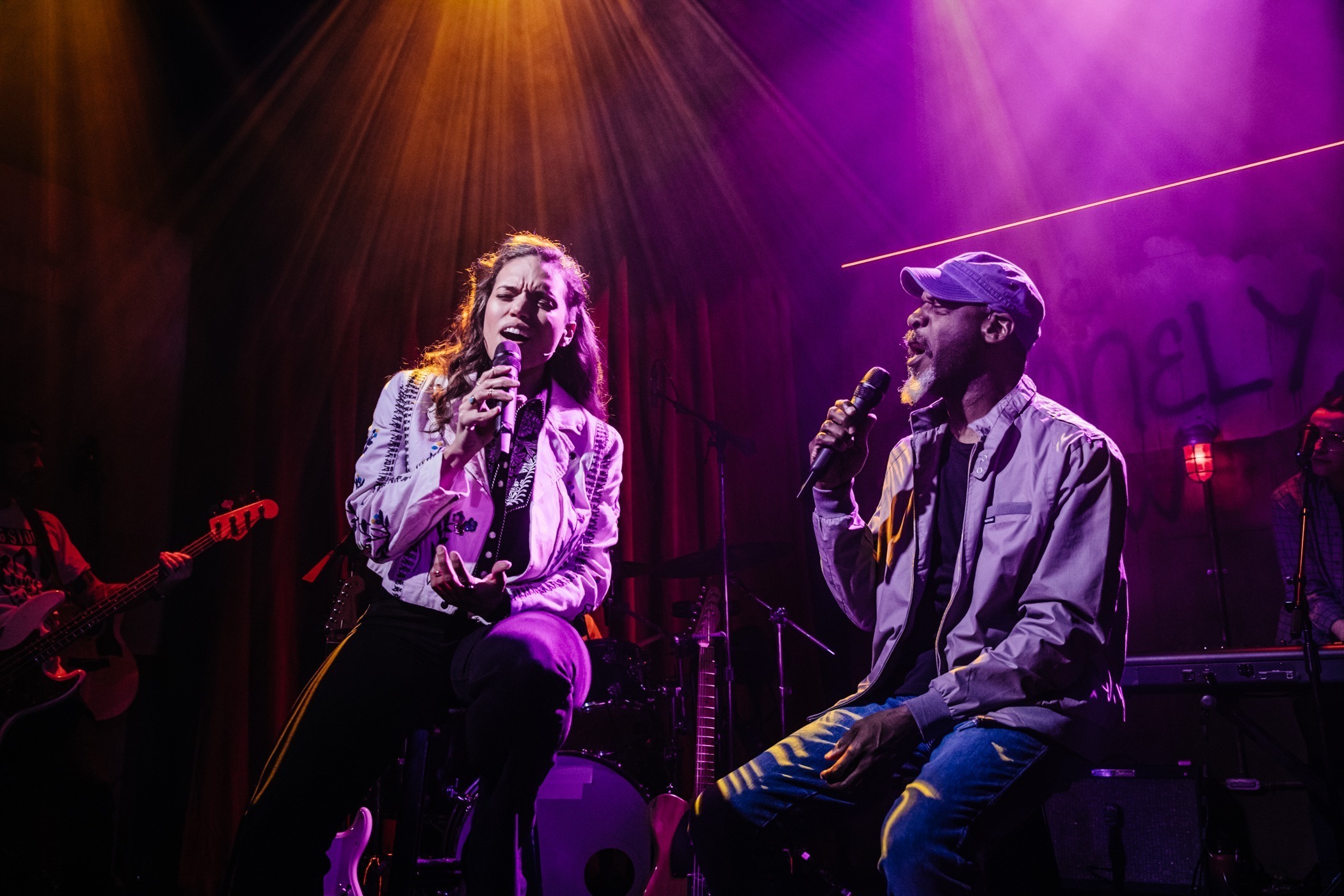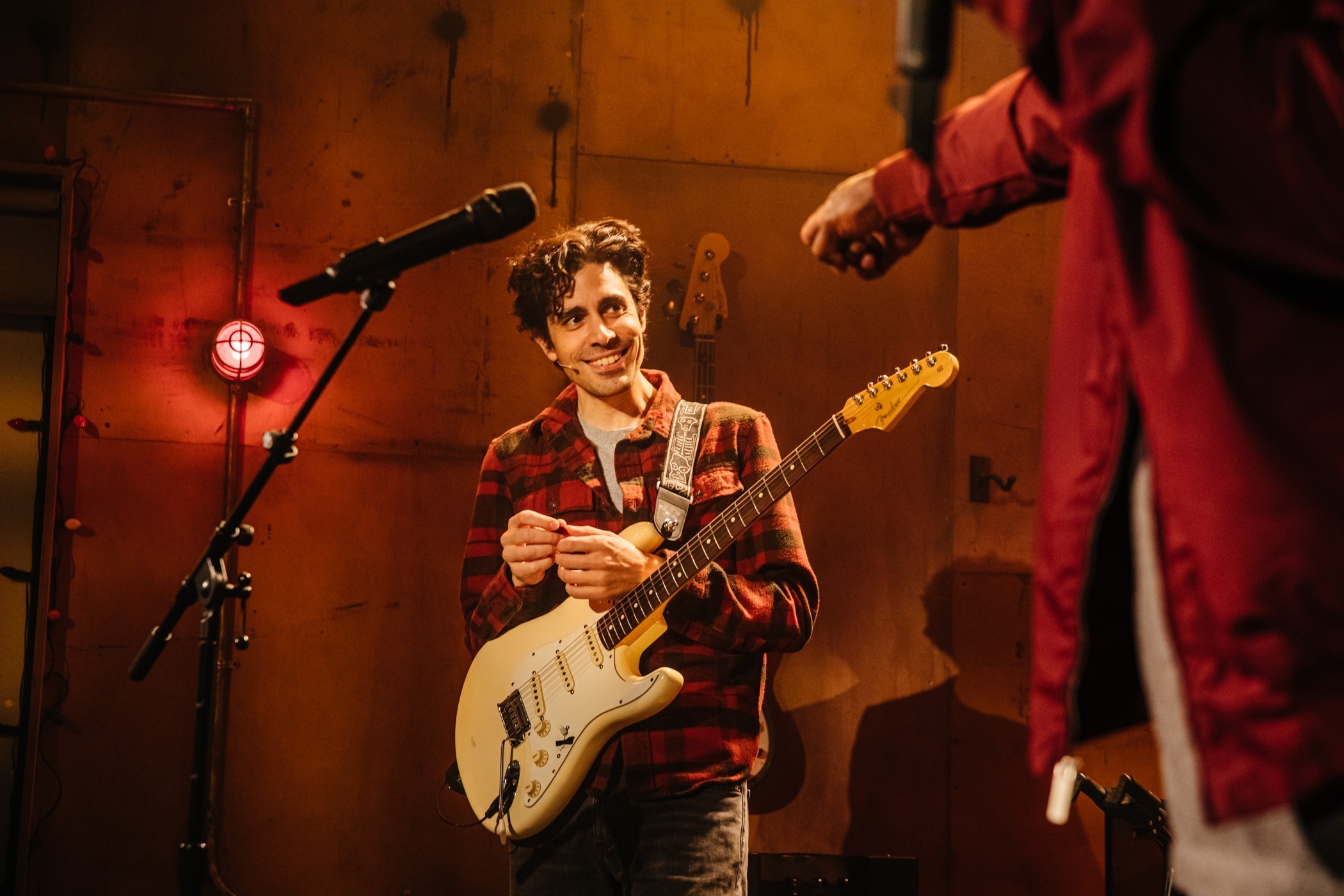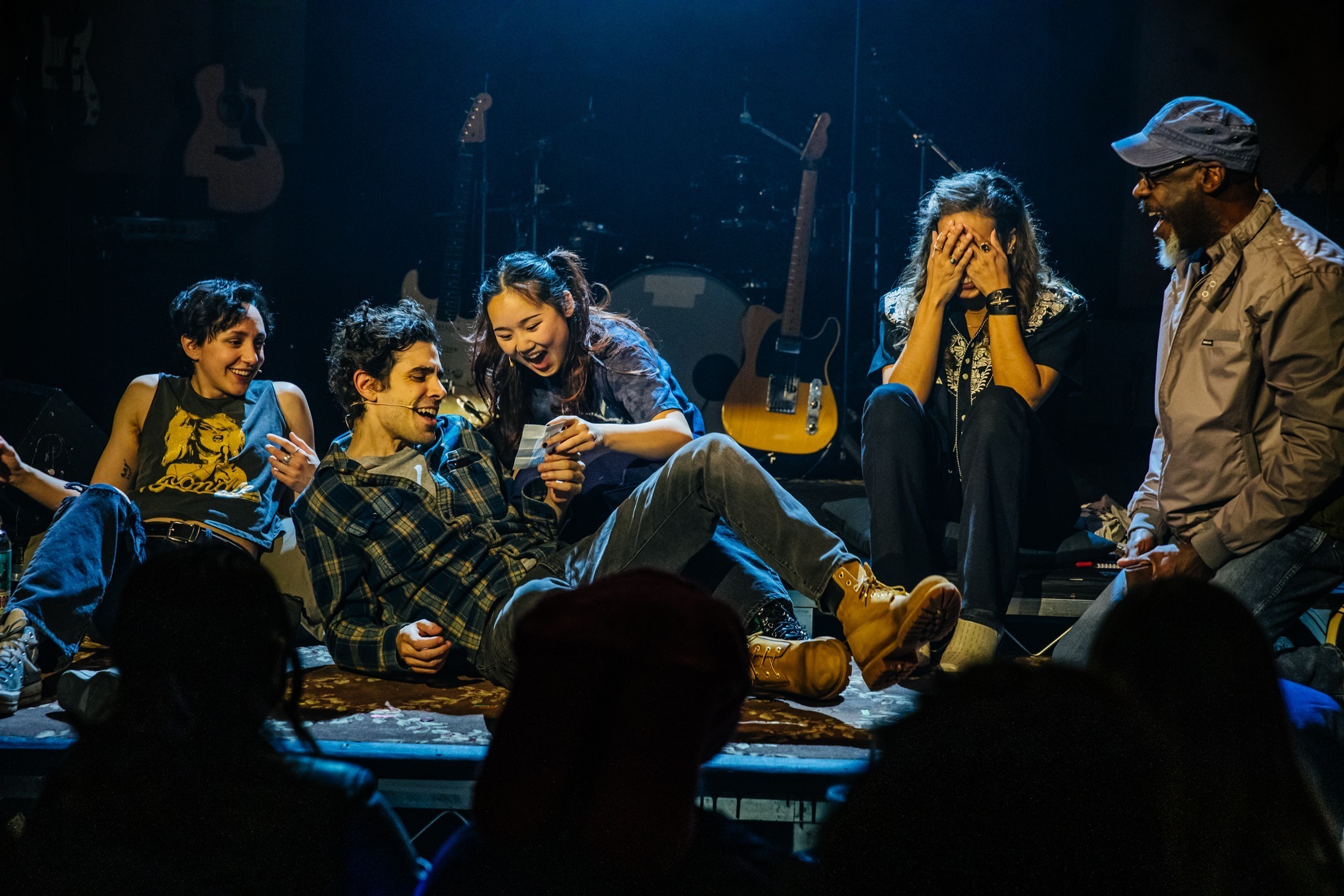 Directed by Trip Cullman and Ellenore Scott
World Premiere
Through April 30
Geffen Playhouse 
Audrey Skirball Kenis Theater
10886 Le Conte Avenue, Westwood, Los Angeles
Cast Notice: The role of "Amy" will be performed by Ciara Renée through April 9 and Nyla Sostre thereafter.
*Zoe Sarnak, "Light Where We Are," The Lonely Few, courtesy and © Zoe Sarnak.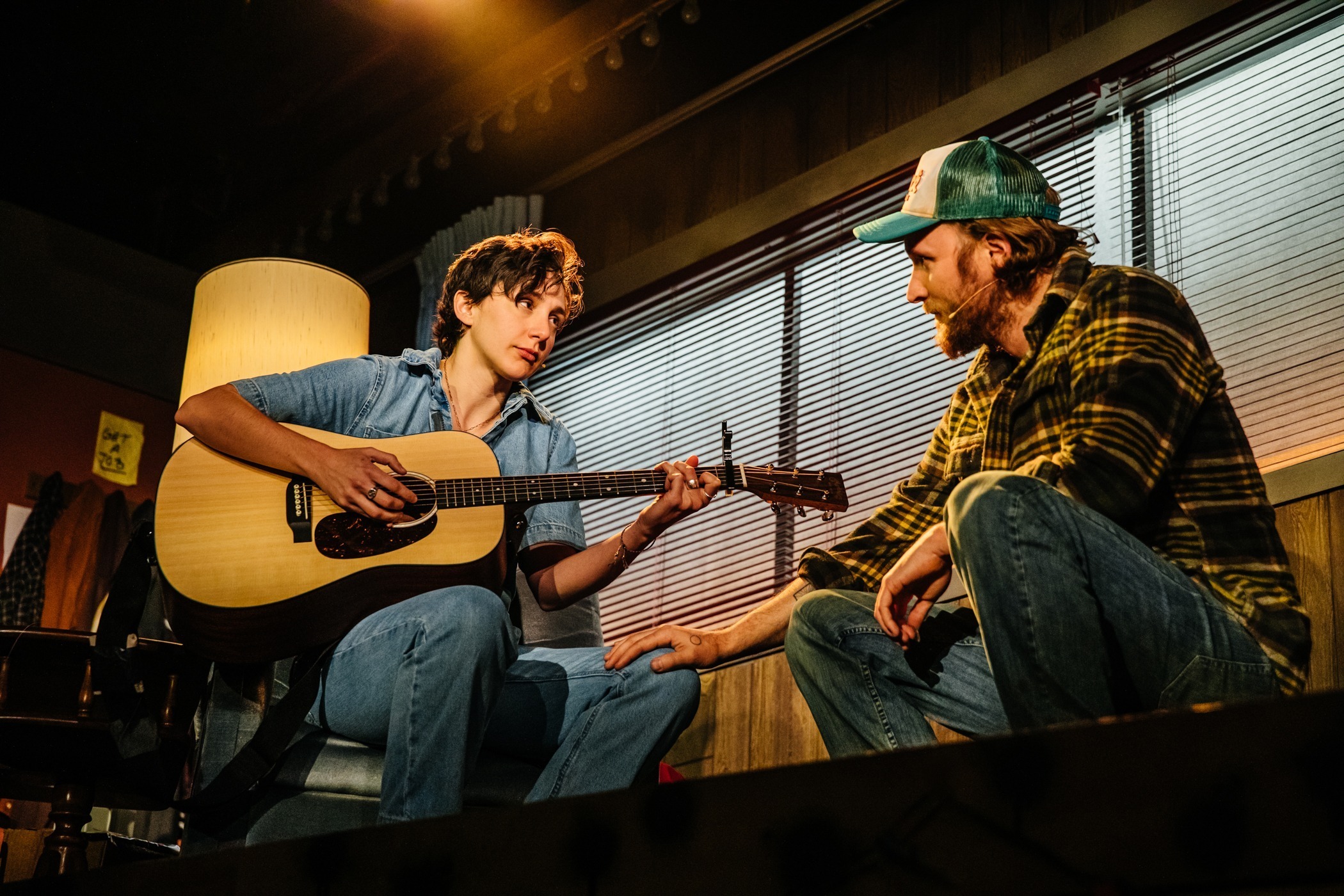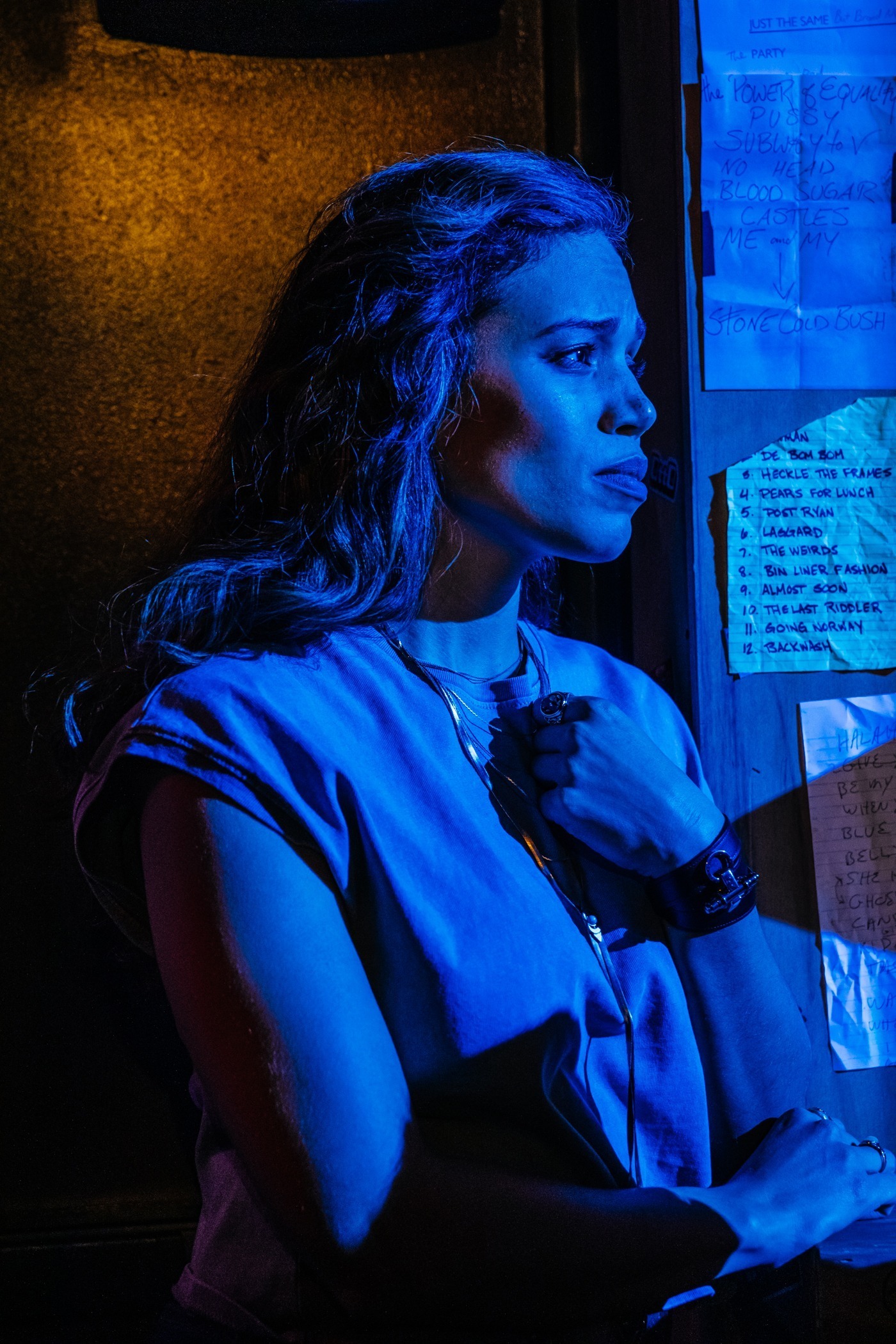 The Lonely Few, book by Rachel Bonds, music and lyrics by Zoe Sarnak, directed by Trip Cullman and Ellenore Scott, world premiere, Geffen Playhouse, Los Angeles, March 2 through April 30, 2023, opening night March 16, 2023, from top:
Ciara Renée (left) and Lauren Patten open the second act with a duet; Damon Daunno (left), Patten, and Helen J Shen; Renée; Thomas Silcott and Renée; Shen; Daunno; Patten, Daunno, Shen, Renée, and Silcott; Joshua Close and Patten; Renée; Patten; Patten, Renée, and Shen.
Music supervision by Bryan Perri, orchestrations by Perri and Zoe Sarnak, sound design by Nick Kourtides, music direction by Myrna Conn, scenic design by Sybil Wickersheimer, costume design by Samantha C. Jones, and lighting design by Adam Honoré.
Photographs by Jeff Lorch, courtesy Geffen Playhouse.