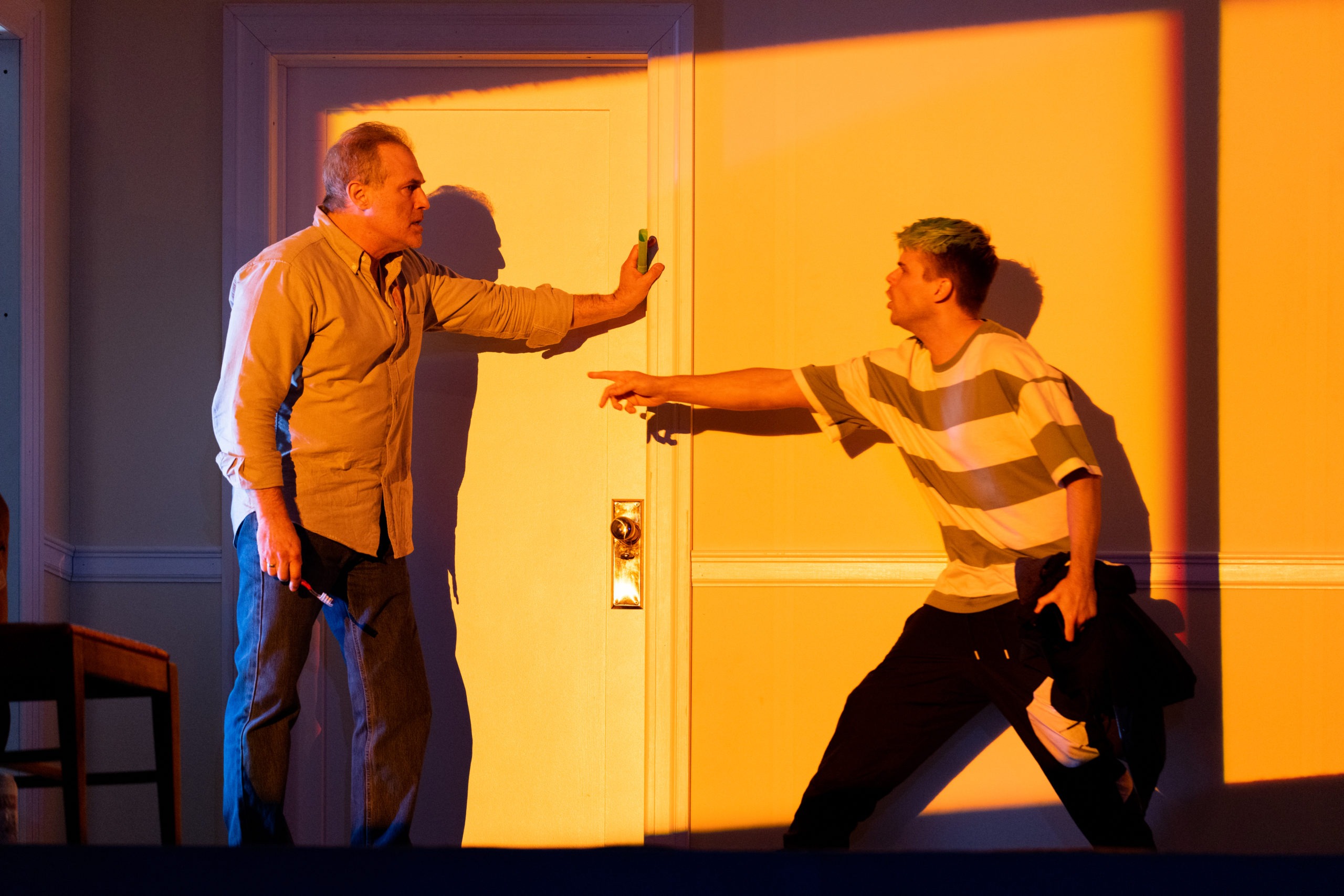 Electronics are always going to have a very special place in my heart. That's how I find my way into the composition. I love the way the sounds can shift and transform seamlessly. — Emma O'Halloran*
I think the first question I asked Emma was, "does it have to rhyme?" I was very happy to find out that it didn't. But I find that music is unique in that it can do two, three different things at the same time. Whereas language really is only doing one thing for you. So you were able to just peel back and peel back and peel back. — Mark O'Halloran**
In a highly anticipated pairing, LA Opera's Off Grand program presents two modern one-acts by Emma O'Halloran at REDCAT.
Mary Motorhead, featuring a riveting performance by mezzo-soprano Naomi Louisa O'Connell, details the memories of an inmate imprisoned for stabbing her indifferent husband. TRADE—an encounter between a closeted, middle-aged john and an Irish rent boy—stars stage and screen veteran Marc Kudisch and young recording artist Kyle Bielfield.
Both works are based on plays by Emma's uncle, actor-writer Mark O'Halloran, who also wrote the libretti. The four-performance engagement is conducted by Elaine Kelly and directed by Tom Creed. See links below for details.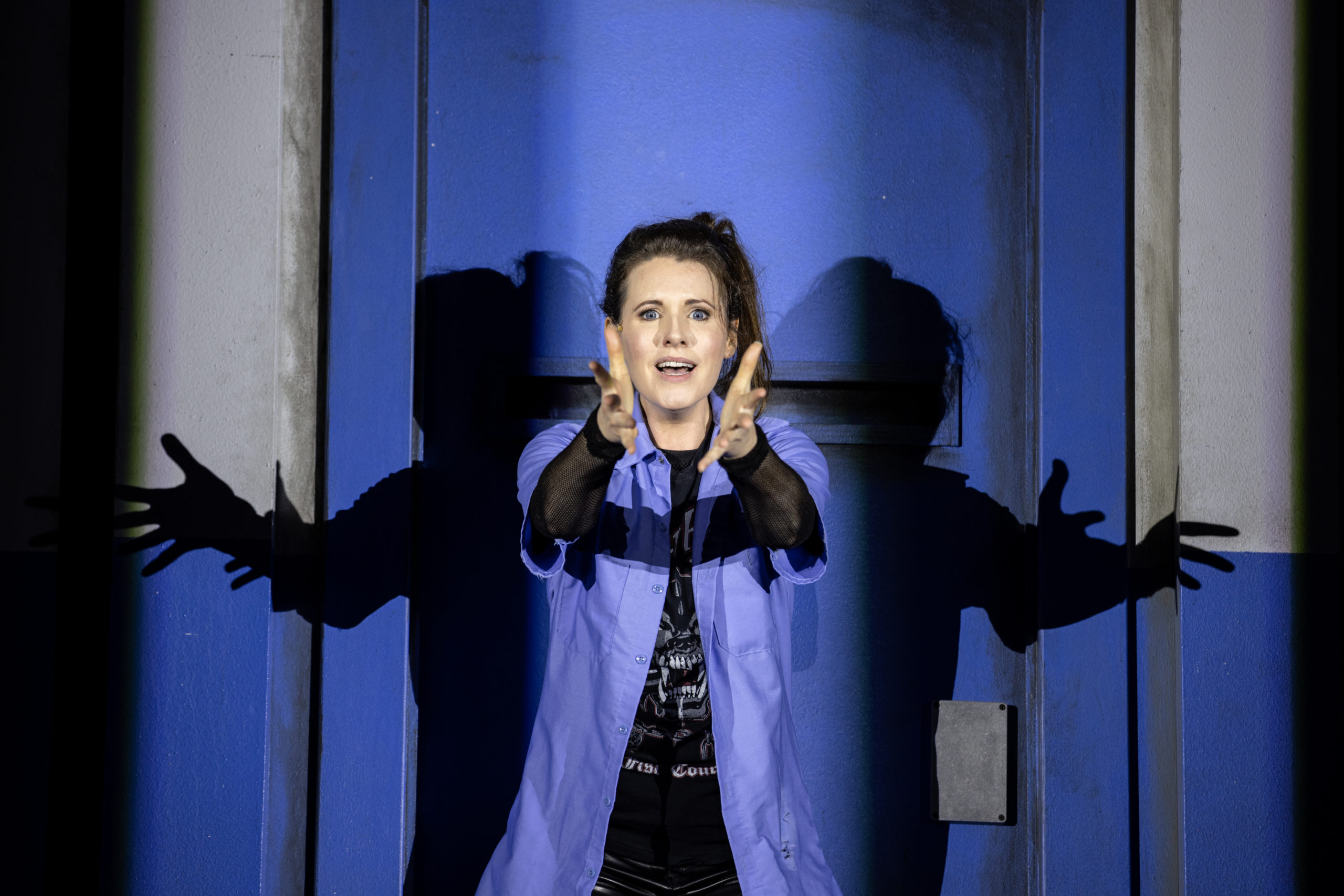 Composed by Emma O'Halloran
Libretto by Mark O'Halloran
Thursday through Saturday, April 27, 28, and 29, at 8 pm
Sunday, April 30, at 2 pm
REDCAT
631 West 2nd Street, downtown Los Angeles
*David Patrick Stearns, "New Artist of the Month: Composer Emma O'Halloran," Musical America Worldwide, February 1, 2023.
**Craig Byrd, "Emma and Mark O'Halloran Learn a New Trade," Cultural Attaché, January 6, 2023.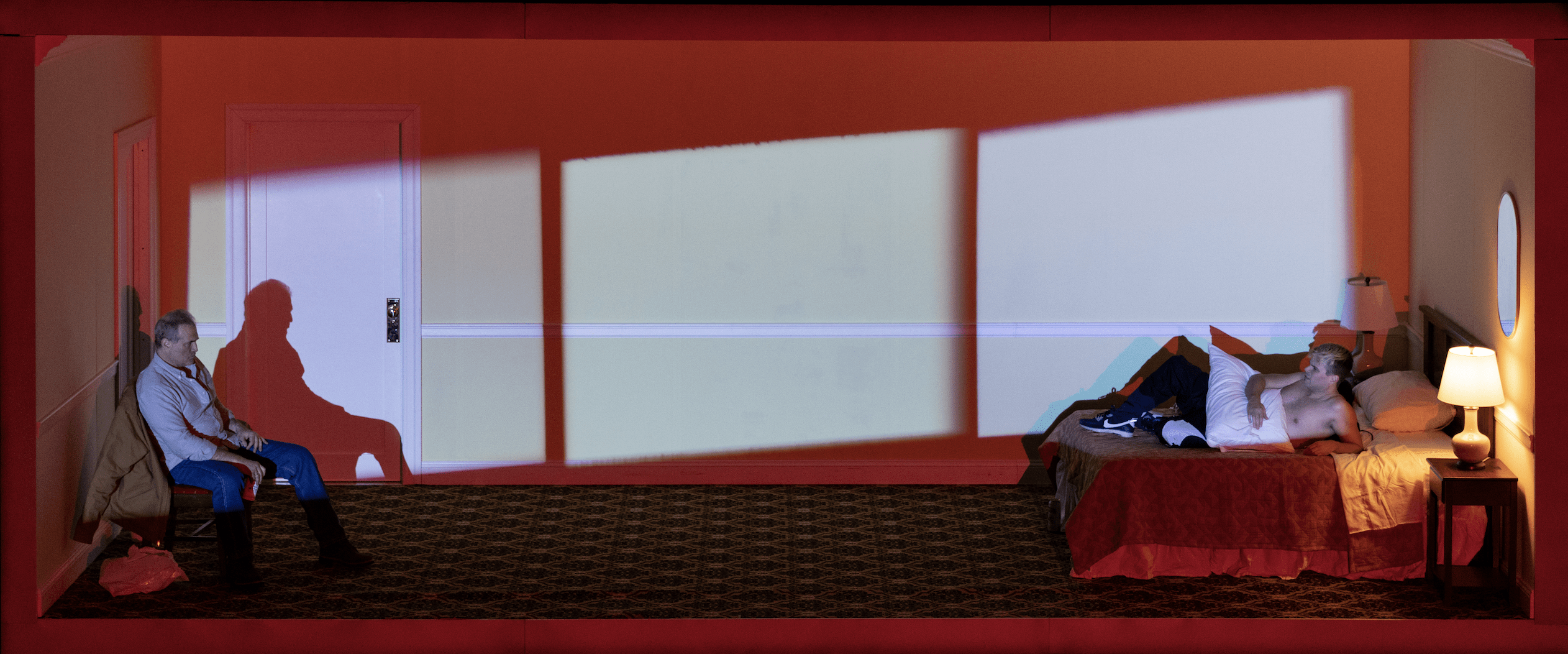 Emma O'Halloran, from top: Naomi Louisa O'Connell in Mary Motorhead (2019); Marc Kudisch (left) and Kyle Bielfield in TRADE (2023); O'Connell; Kudisch and Bielfield.
Photographs by Maria Baranova, courtesy LA Opera.