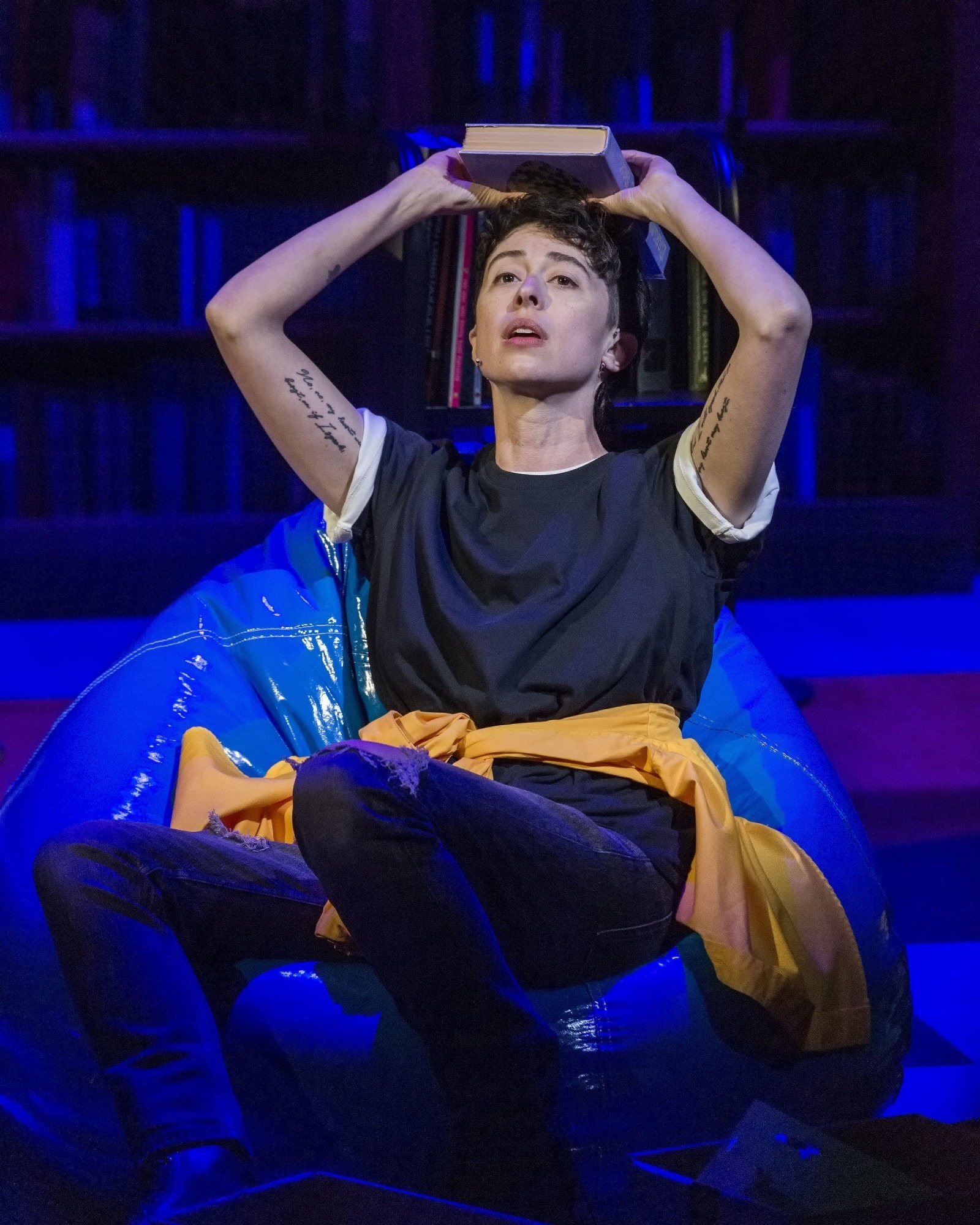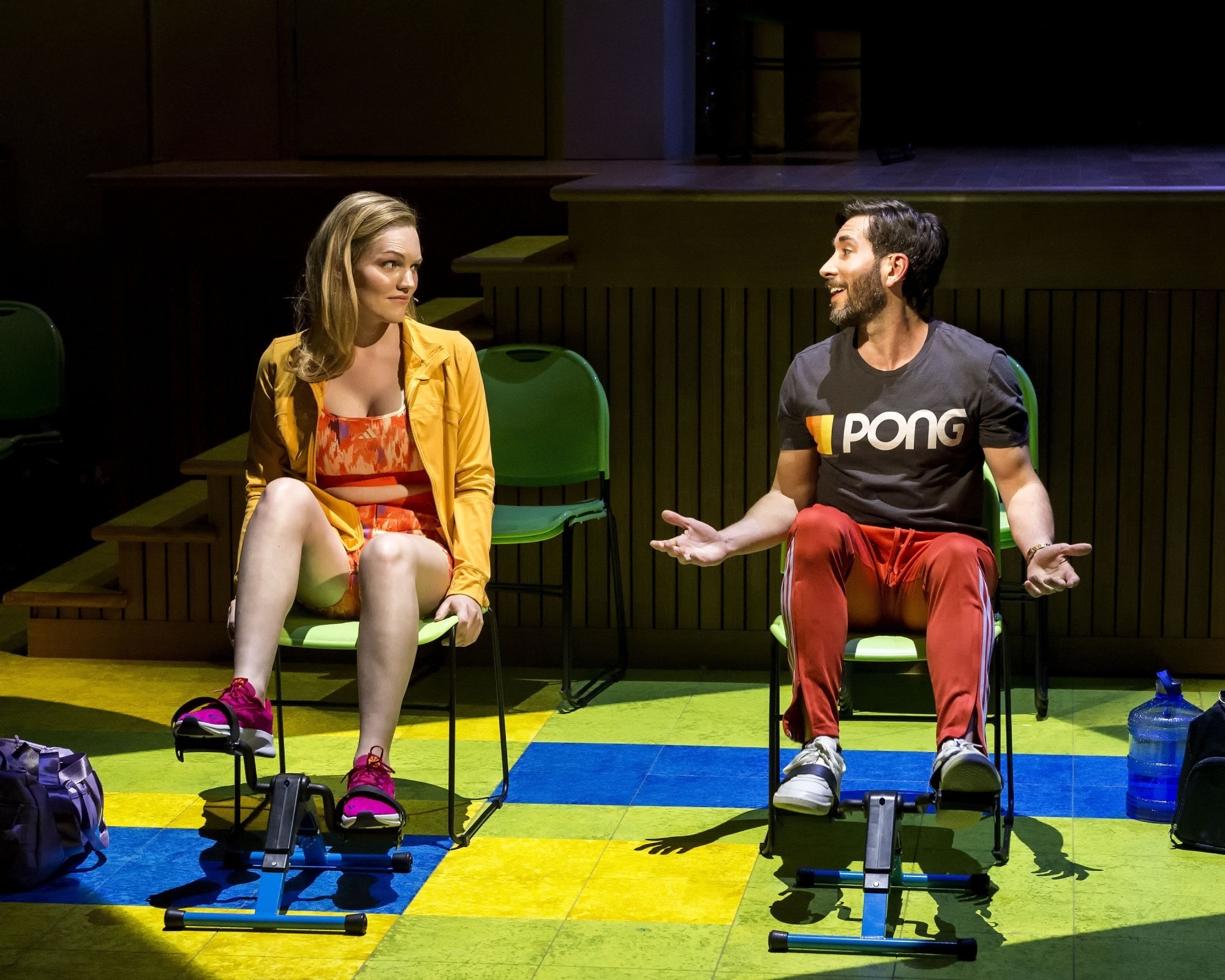 Los Angeles has seen the world premieres of two notable musicals this spring, shows powered by exceptionally strong composition and queer fortitude. Zoe Sarnak's The Lonely Few (book by Rachel Bonds) recently closed a sold-out engagement at the Geffen Playhouse. And once the word gets out, A TRANSPARENT MUSICAL—now at the Taper, with music and lyrics by Faith Soloway and book by Joey Soloway and MJ Kaufman—should meet similar success.
A distillation and expansion of the Soloway's television series Transparent—itself a fictionalized distillation and expansion of some key people and events in Soloway family history—we are back in the world of the Pfeffermans: siblings Ali (Adina Verson), Sarah (Sarah Stiles) and Josh (Zachary Prince), parents Shelly (Liz Larsen) and transgender Maura (Daya Curley). After years of hiding her ongoing transition from her family, Maura is ready to come out, an announcement that sets in motion an evening of revelation, recrimination, and score-settling across a spectrum of family issues, conveyed with great humor and an irresistible let's-put-on-a-show energy.
With opening scenes set at the local JCC, the show evokes the questioning nature of Judaism to investigate all manner of tradition and gender expectation. Faith Soloway's songs may bear the influence of musicals by Galt MacDermot, Brian Yorkey and Tom Kitt, and Michael John LaChiusa, but they stand on their own as distinct and memorable. For a show that breaks the binary, some of the strongest material and performances are found in the duets: Rabbi Raquel (Murphy Taylor Smith) and Josh's brief, delightful courtship number "You Must Be (Love at the JCC)"; the gorgeous "Steady Now," where JCC manager Davina (Peppermint) reconciles an unexpected connection with employee Ezra (Kasper); the pair of duets within "Quartet" (Raquel, Josh, Sarah, and her husband Len, played by Robert Pieranunzi); and Shelly and Maura trading barbs in "Who Suffered More" and later finding a kind of consolation in "Emergency Contact." (Larsen also brings down the house in the tour de force "The Secret to a Marriage": If she gets a sex change / I get a key change...)
At one point, in search of information about a gay great-uncle, Ali imagines herself back in the last years of Weimar Germany (1918–1933), where she meets the pioneering queer and transgender advocate Magnus Hirschfeld (Pat Towne) at his Institute of Sexual Research. Similar scenes in the television series Transparent were aired during the Obama years. Now that we've lurched into a darker time of anti-LGBTQ+ opportunism and legislation across the country, A TRANSPARENT MUSICAL could not be more urgent and necessary. So I'm hoping for a timely Broadway transfer and imminent cast album for this activist entertainment and celebration of difference. As Faith Soloway said to the rapturous audience during the opening night curtain call, "It looks like we've started something here."
See link below for performance details.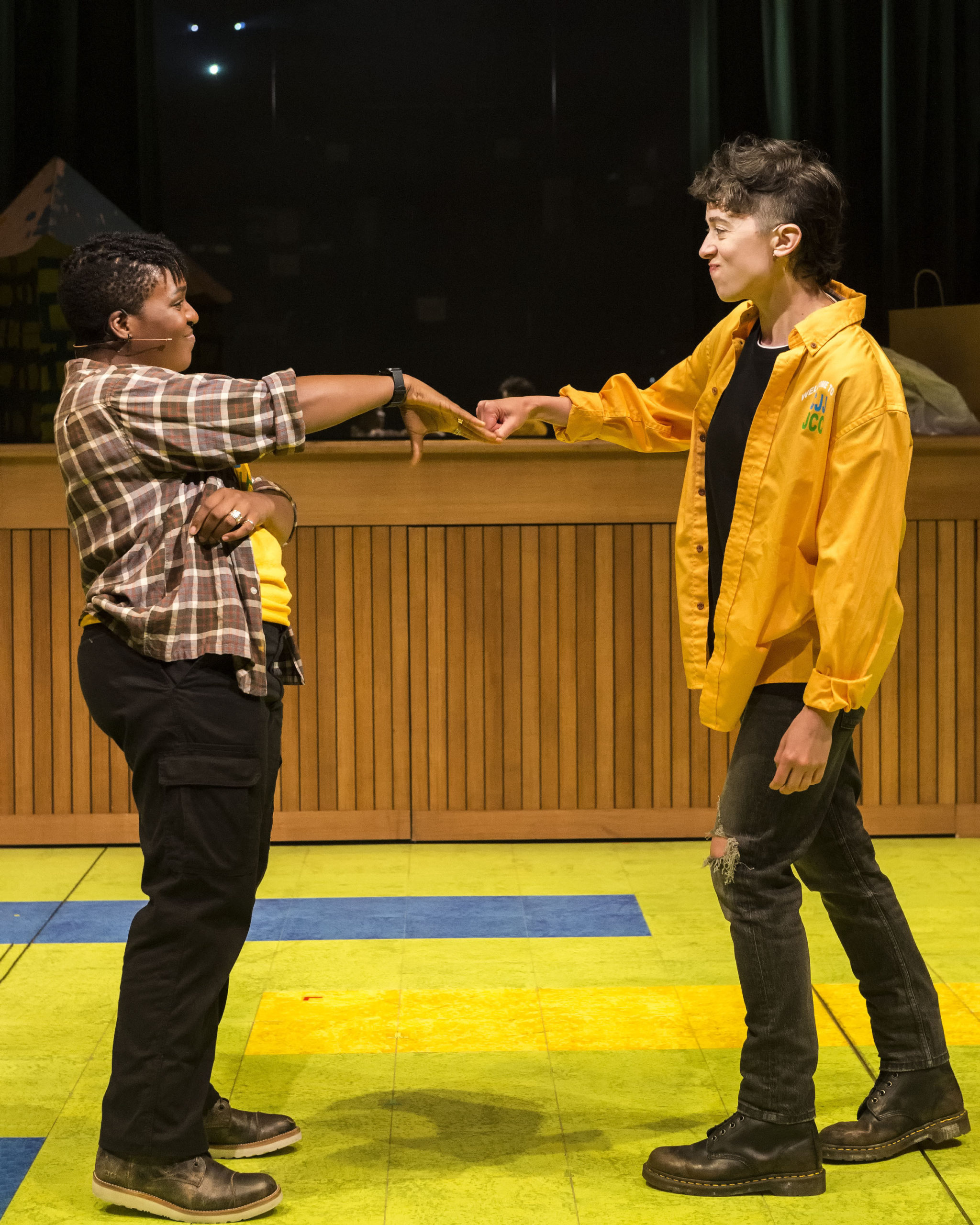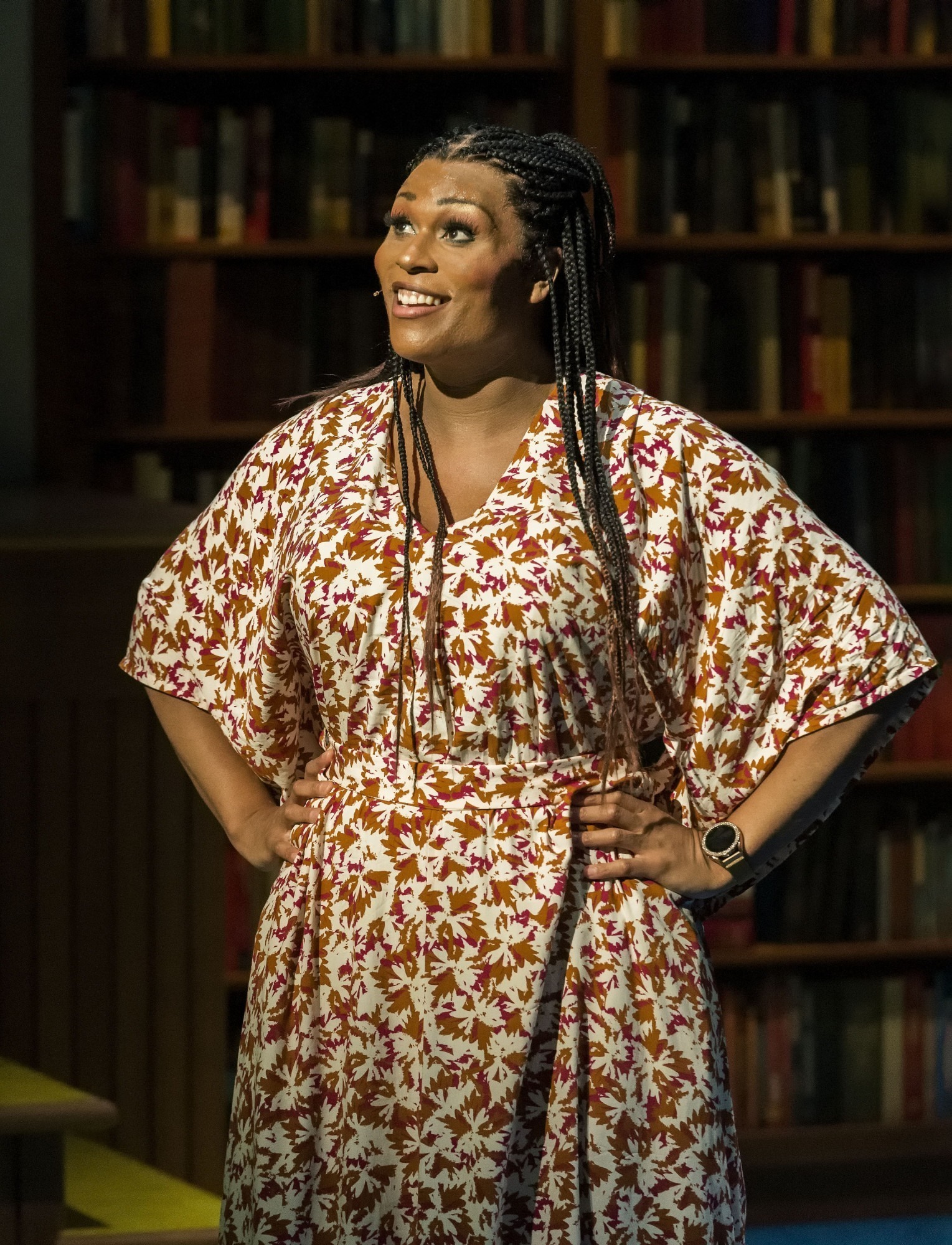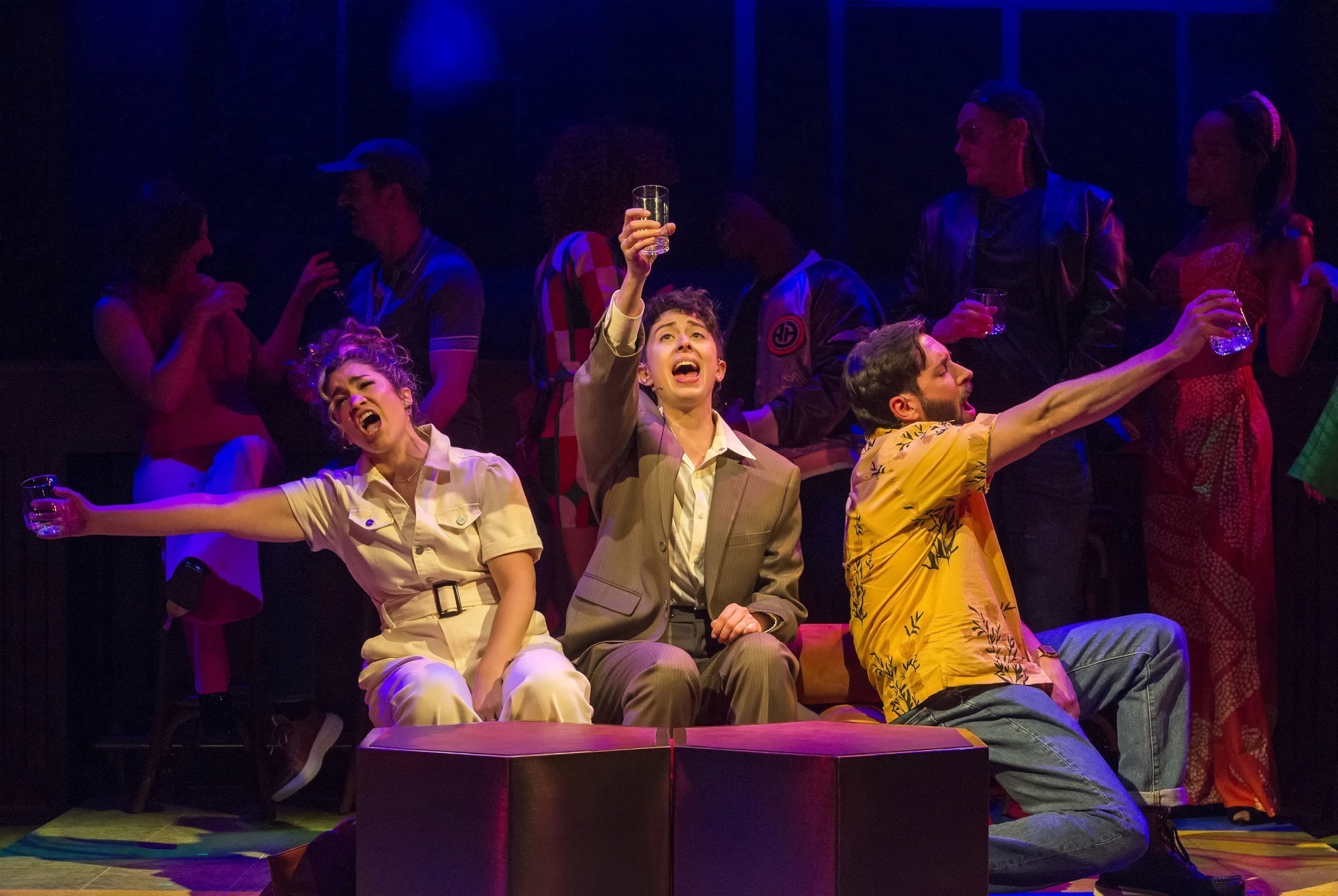 https://www.centertheatregroup.org/tickets/mark-taper-forum/2021-2/a-transparent-musical/
A TRANSPARENT MUSICAL
Music and lyrics by Faith Soloway
Book by MJ Kaufman and Joey Soloway
Directed by Tina Landau
Through June 25
Mark Taper Forum
135 North Grand Avenue, downtown Los Angeles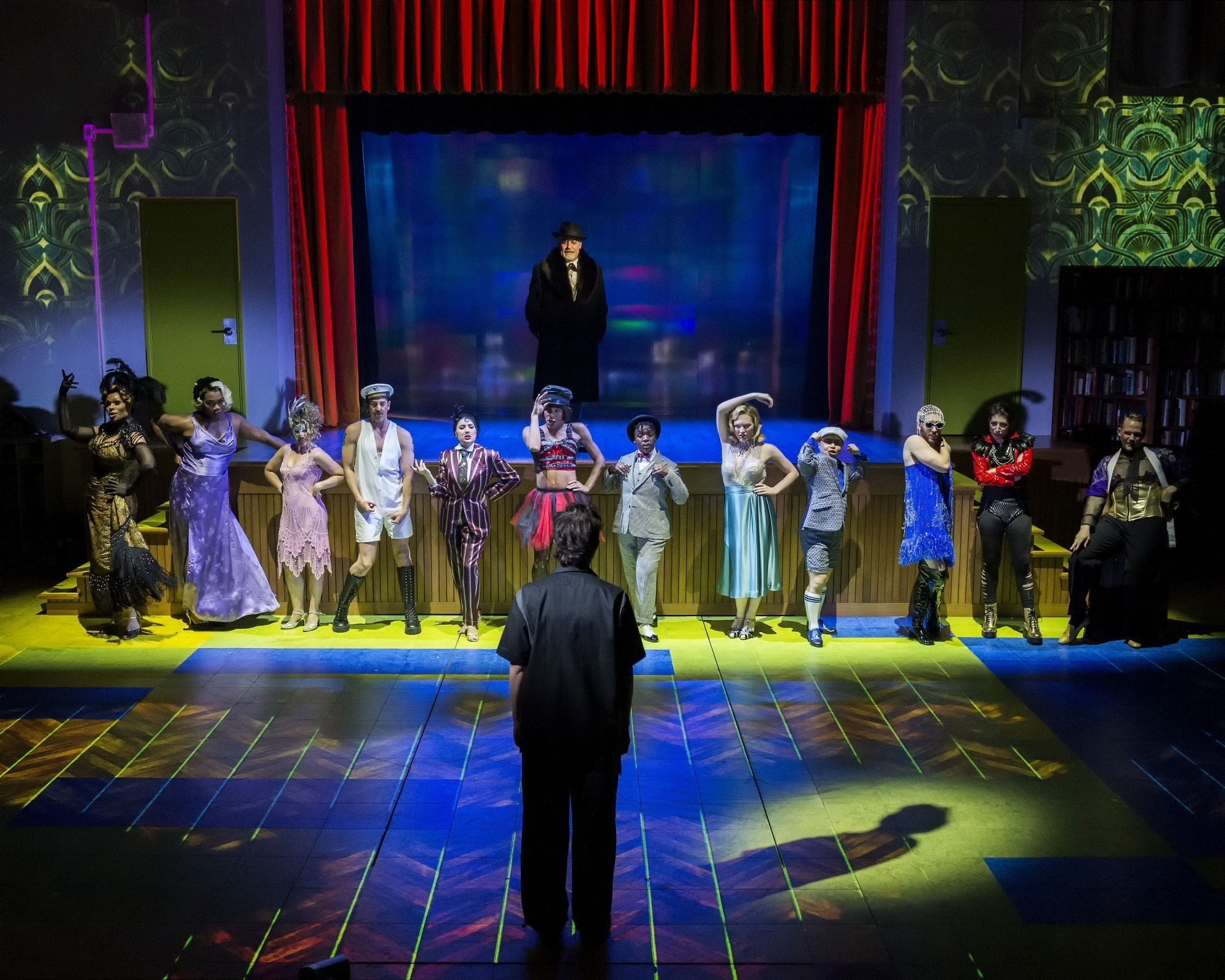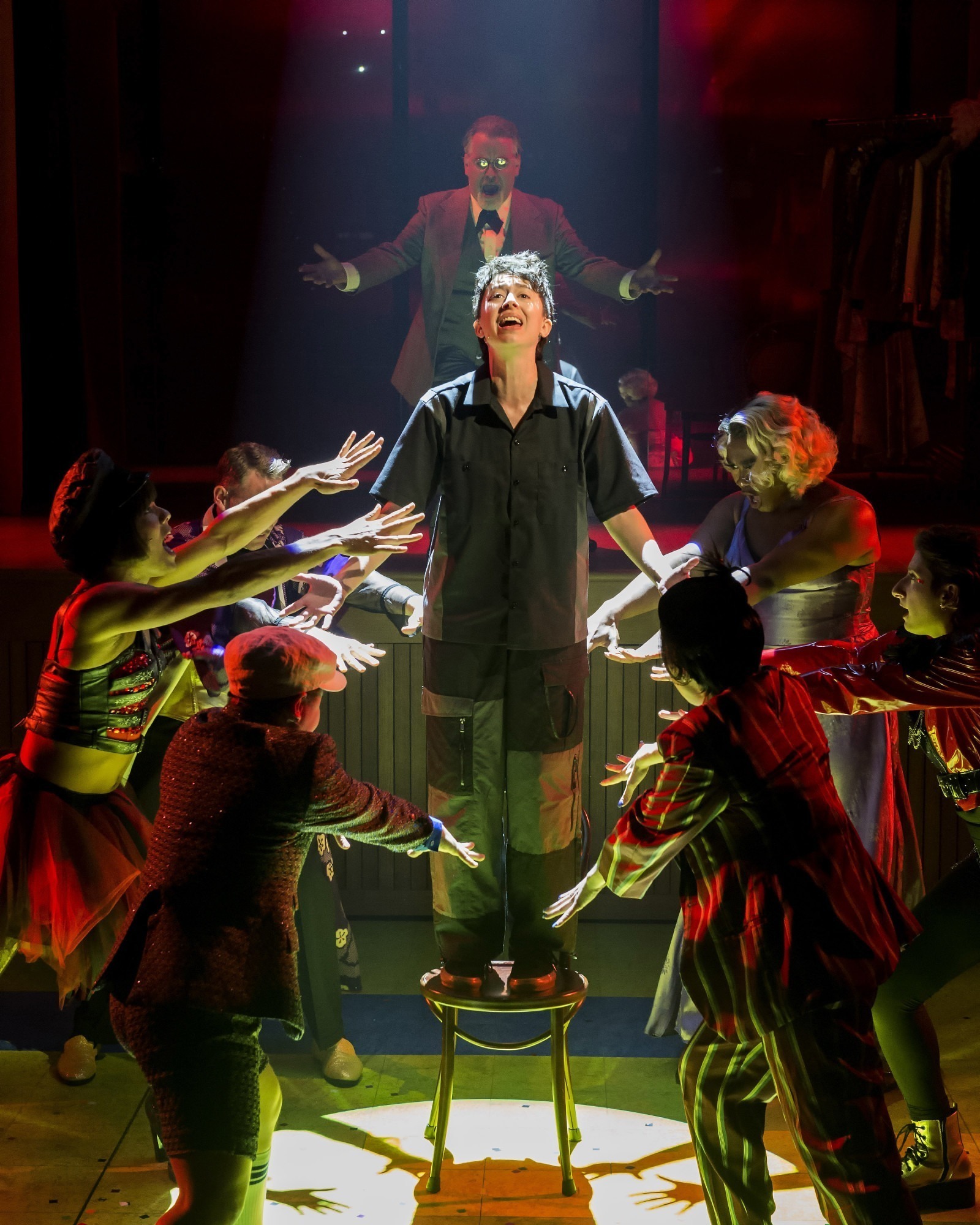 A Transparent Musical, book by MJ Kaufman and Joey Soloway, music and lyrics by Faith Soloway, choreography by James Alsop, scenic design by Adam Rigg, costume design by Toni-Leslie James, directed by Tina Landau, world premiere, Mark Taper Forum, Los Angeles, May 23–June 25, 2023, opening night May 31, 2023, from top:
Liz Larsen (left), Zachary Prince, Daya Curley, Adina Verson, and Sarah Stiles; Verson; Murphy Taylor Smith and Prince; Kasper (left) and Verson; Peppermint; Stiles, Verson, and Prince; Verson (foreground) with cast, including Peppermint (far left), Justin Rivers (second from left), Samora la Perdida (center in red and black), and Pat Towne (center on stage); Verson (center foreground), cast, and Towne (background); Larsen and Curley; A Transparent Musical cast.
Photographs by Craig Schwartz Photography.