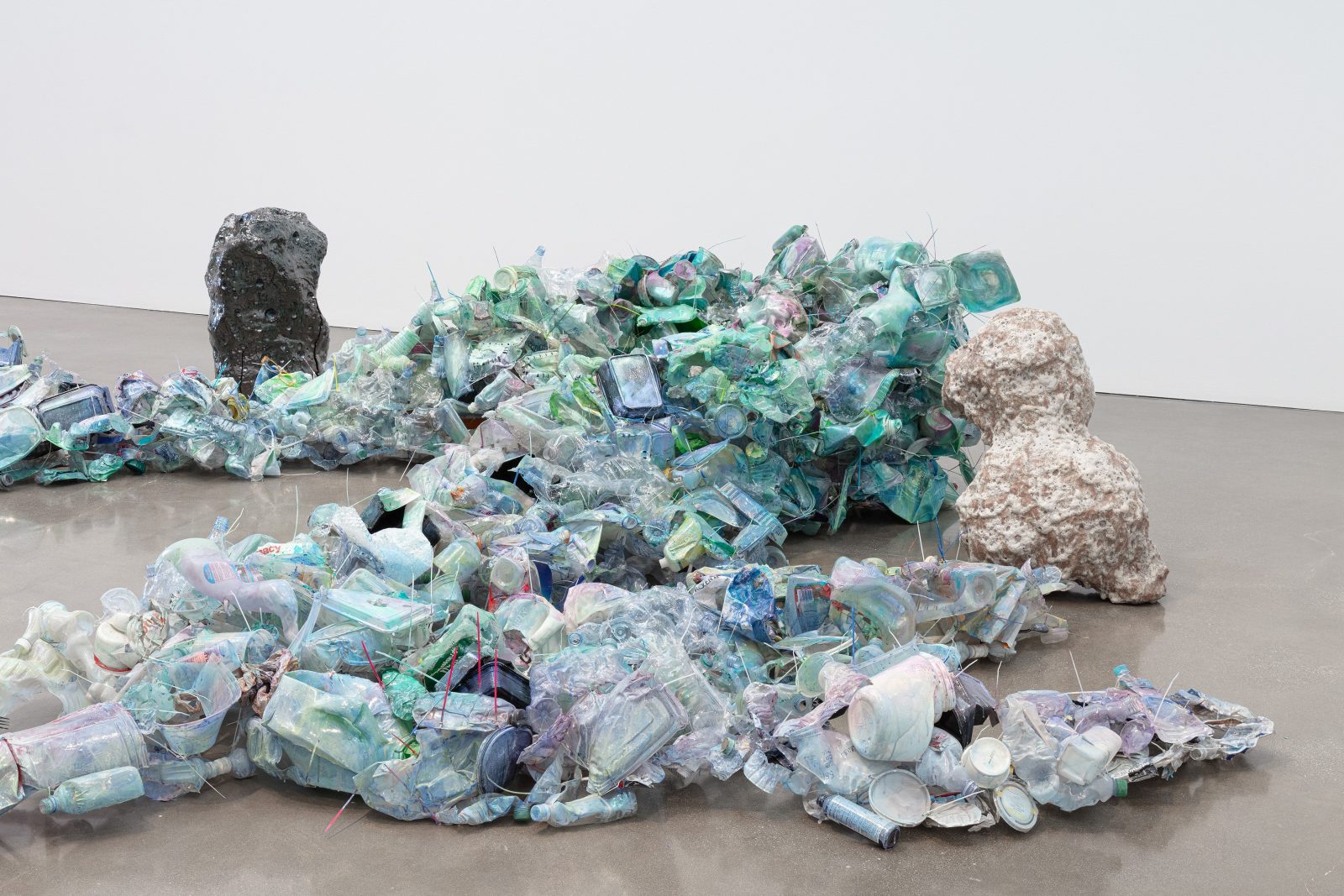 The Regen Projects show LIZ LARNER—AS STARS AND SEAS ENTWINE affords the opportunity to preview some of the work scheduled to be included in Larner's Kunsthalle Zürich exhibition next year.
The monumental sculptural work Meerschaum Drift, 2020–2021, winds through the exhibition space. Constructed from the flotsam and jetsam of predacious consumerism, the piece is joined by ceramic works from the artist's Asteroid series.
See link below for details.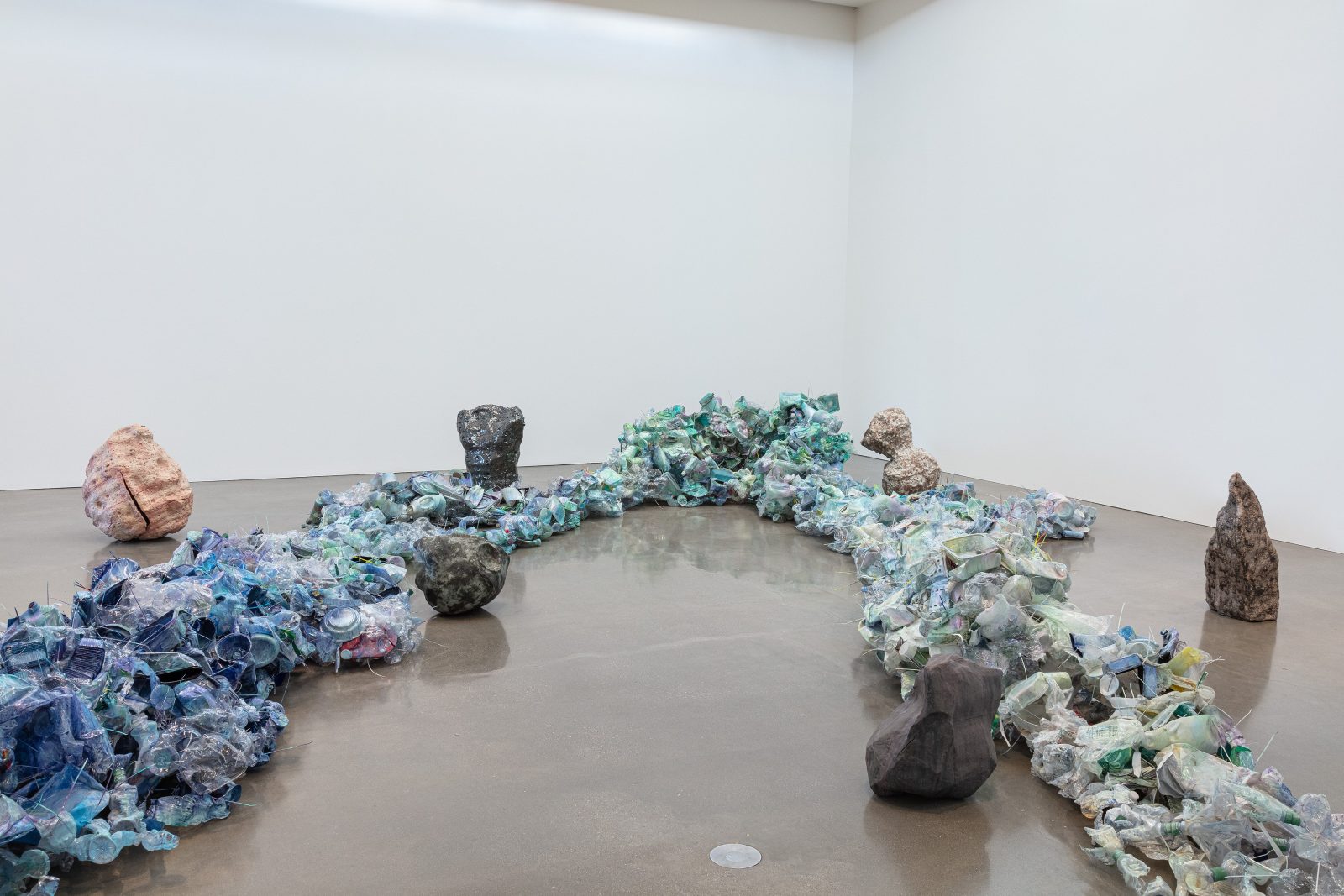 LIZ LARNER—AS STARS AND SEAS ENTWINE
Through May 22.
Regen Projects
6750 Santa Monica Boulevard, Los Angeles.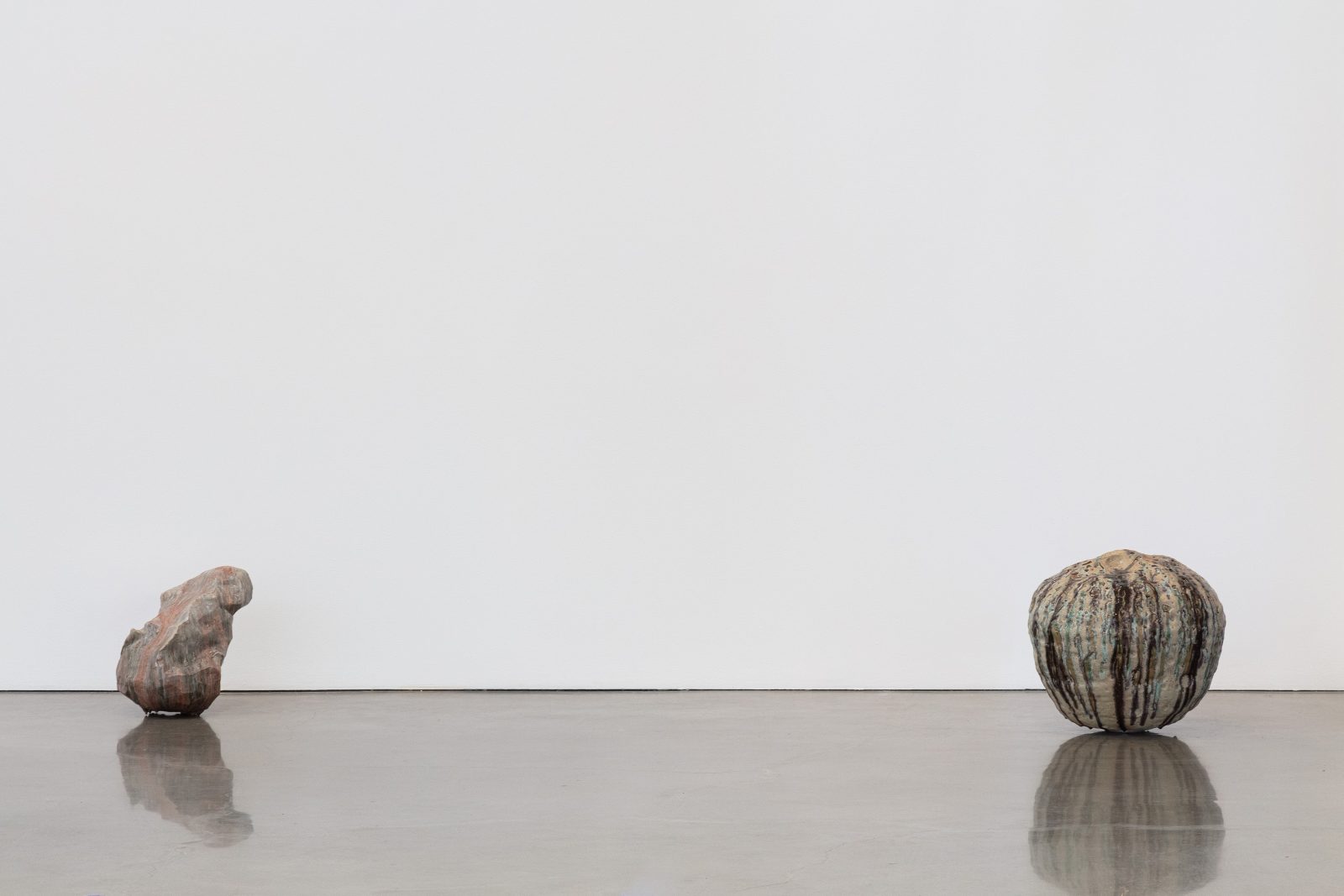 Liz Larner, As Stars and Seas Entwine, Regen Projects, Los Angeles, March 27, 2021–May 22, 2021: Installation views, photographs by Evan Bedford. Artwork images © Liz Larner, courtesy of the artist and Regen Projects.