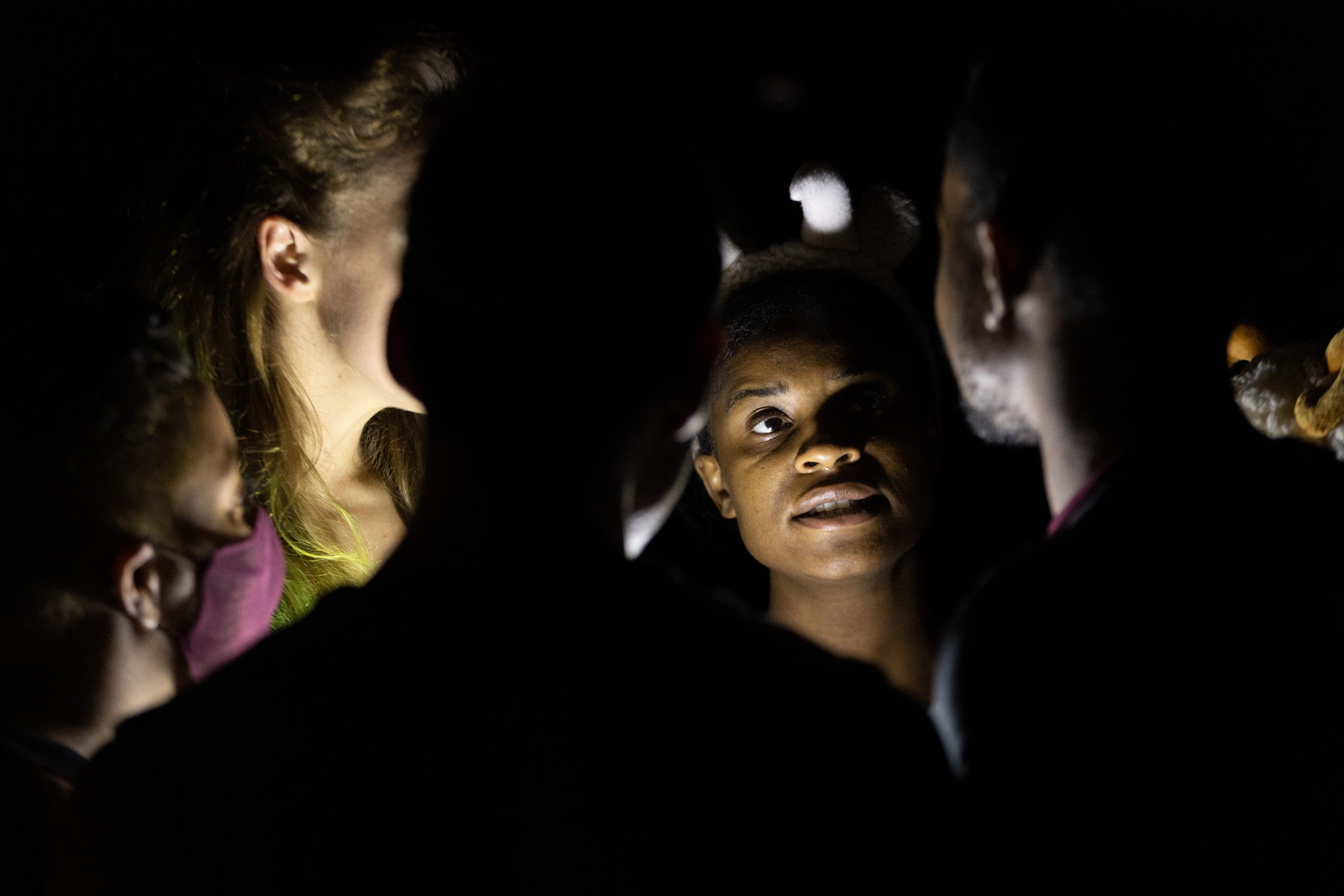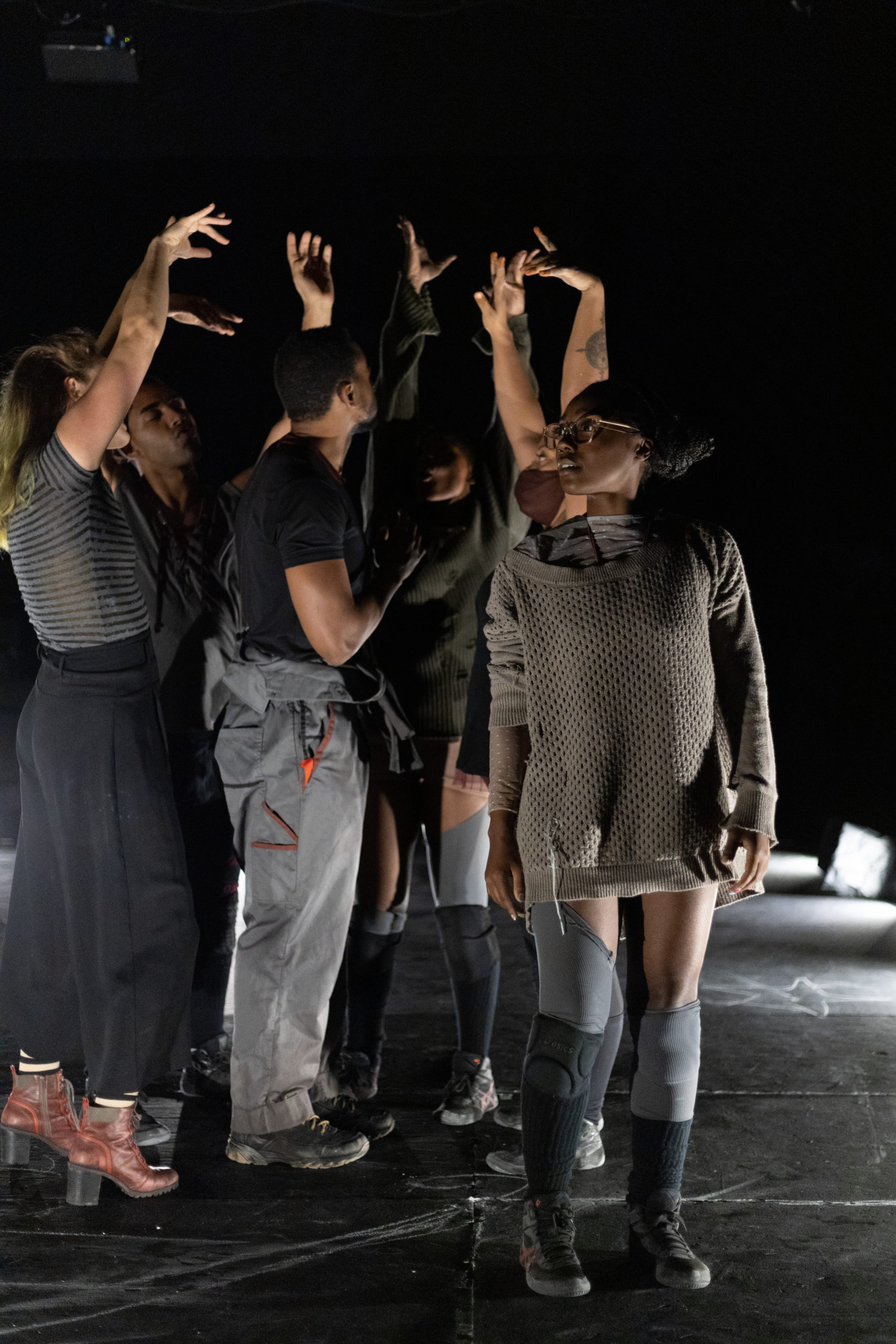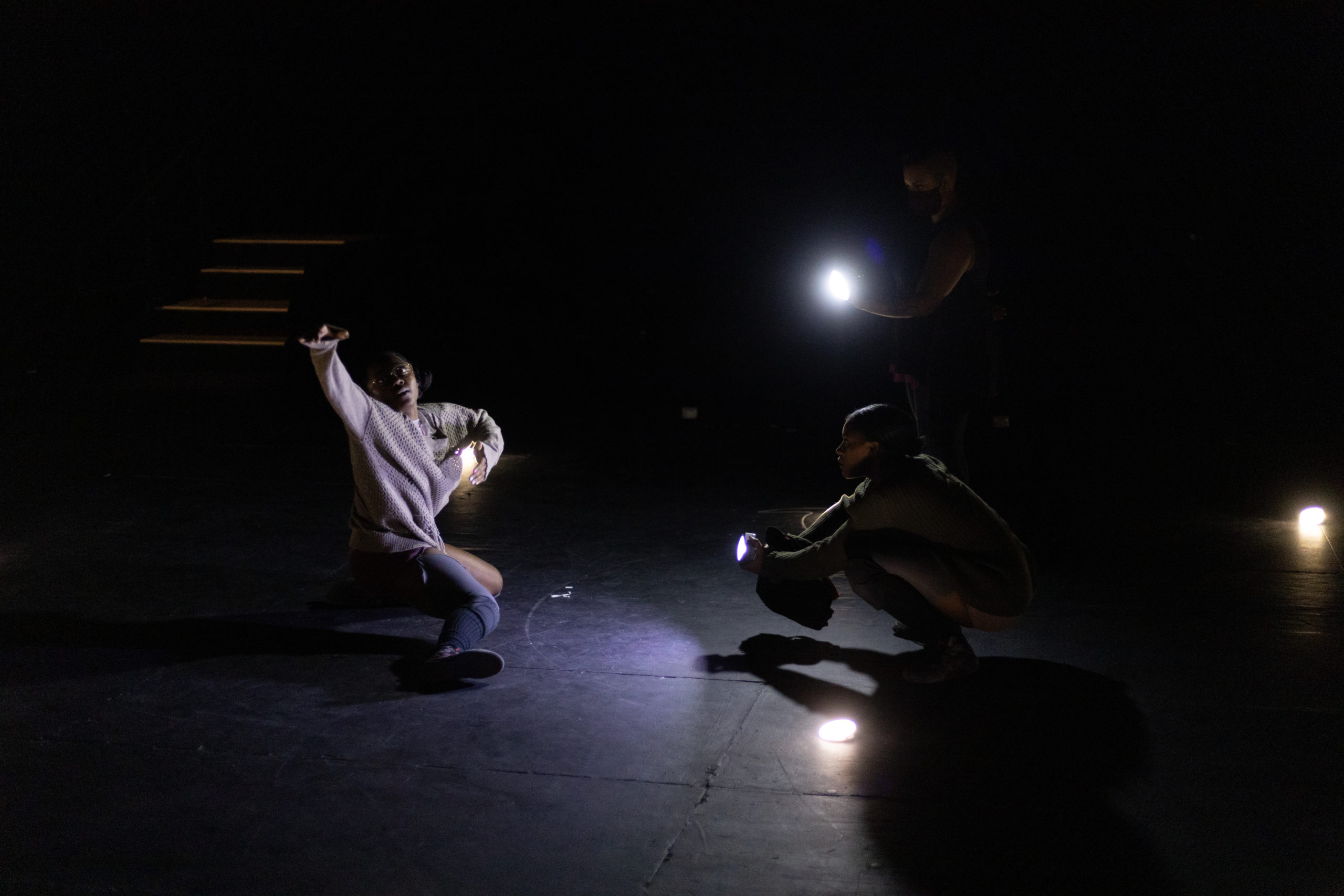 F

ollowing a one-off recital of Oedipus Rex at the Dorothy Chandler Pavilion in June, indoor performances returned to downtown Los Angeles earlier this month with the sold-out world premiere engagement of SUGAR HOUSES by Rosanna Gamson/World Wide at REDCAT.
Judiciously spaced in seating on three sides of a large, square performance space, the masked audience was placed amid a backstage/on-stage vaudeville of spoken word, singing, and imaginative improvisational movement devised by six dancer-performers—who also created and/or controlled the lighting, vocal score, and sound design.
Initially privy to the players physical and vocal warm-ups and "off-stage" lines, we were soon immersed in Gamson's bracing take on Hansel and Gretel—a deconstruction that taps the dark, medieval foundations of the nineteenth-century German fairy tale, underlining their application to our current benighted age.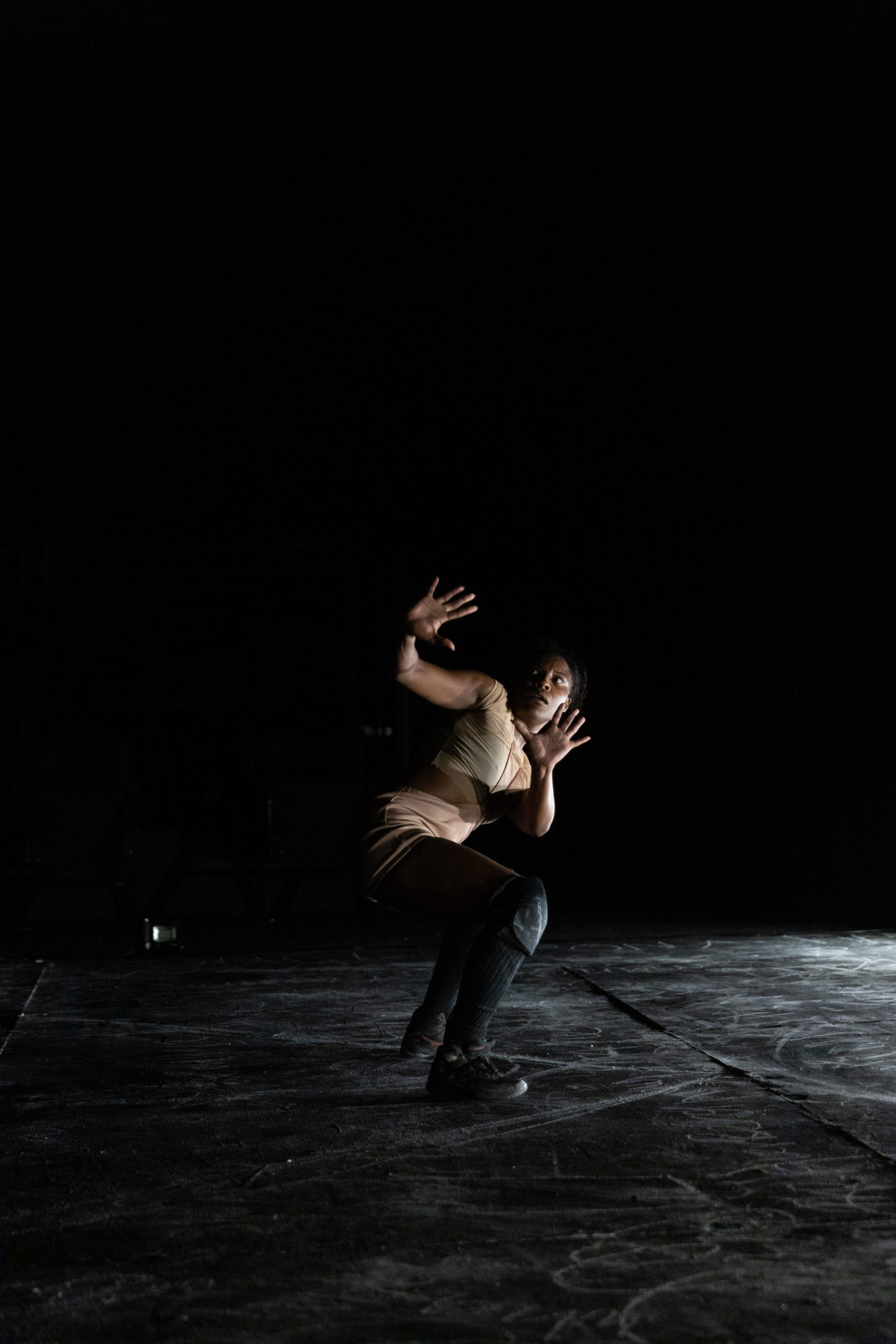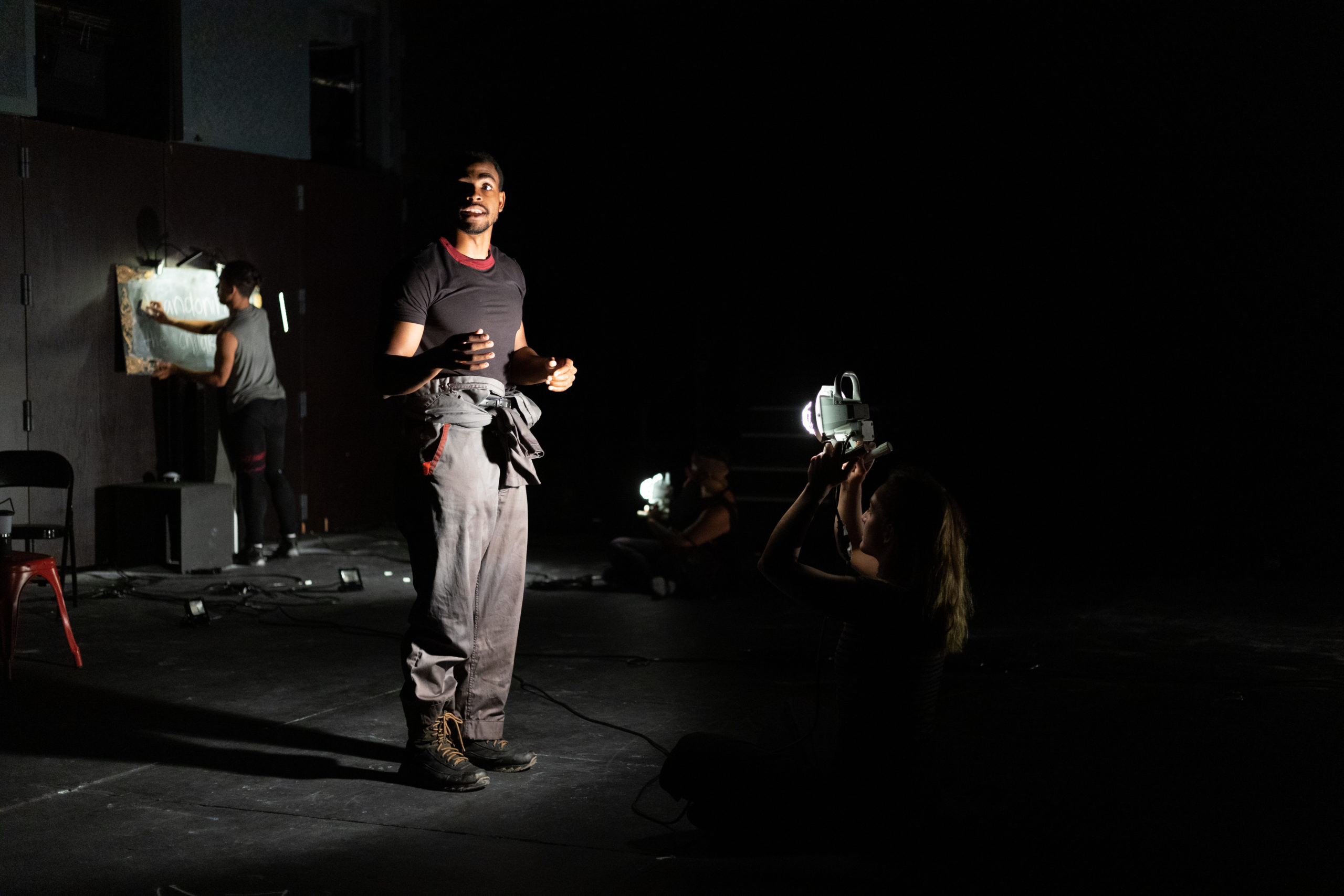 Rosanna Gamson/World Wide, Sugar Houses, July 8–11, 2021, REDCAT, Los Angeles, from top: Kayla Johnson (left) and company; Johnson (center) and company; Emara NeyMour-Jackson (foreground), Kearian Giertz (second from left), and company; NeyMour-Jackson (left) and Johnson; Clementine Gamson Levy; Johnson; Terry Wayne, Jr. (foreground) and Giertz (at board); Gamson Levy (standing center), Wayne (standing left), and company; Wayne and company; Johnson, Mallory Fabian (center), and NeyMour-Jackson. Photographs by Rafael Hernandez, courtesy of Rosanna Gamson/World Wide.