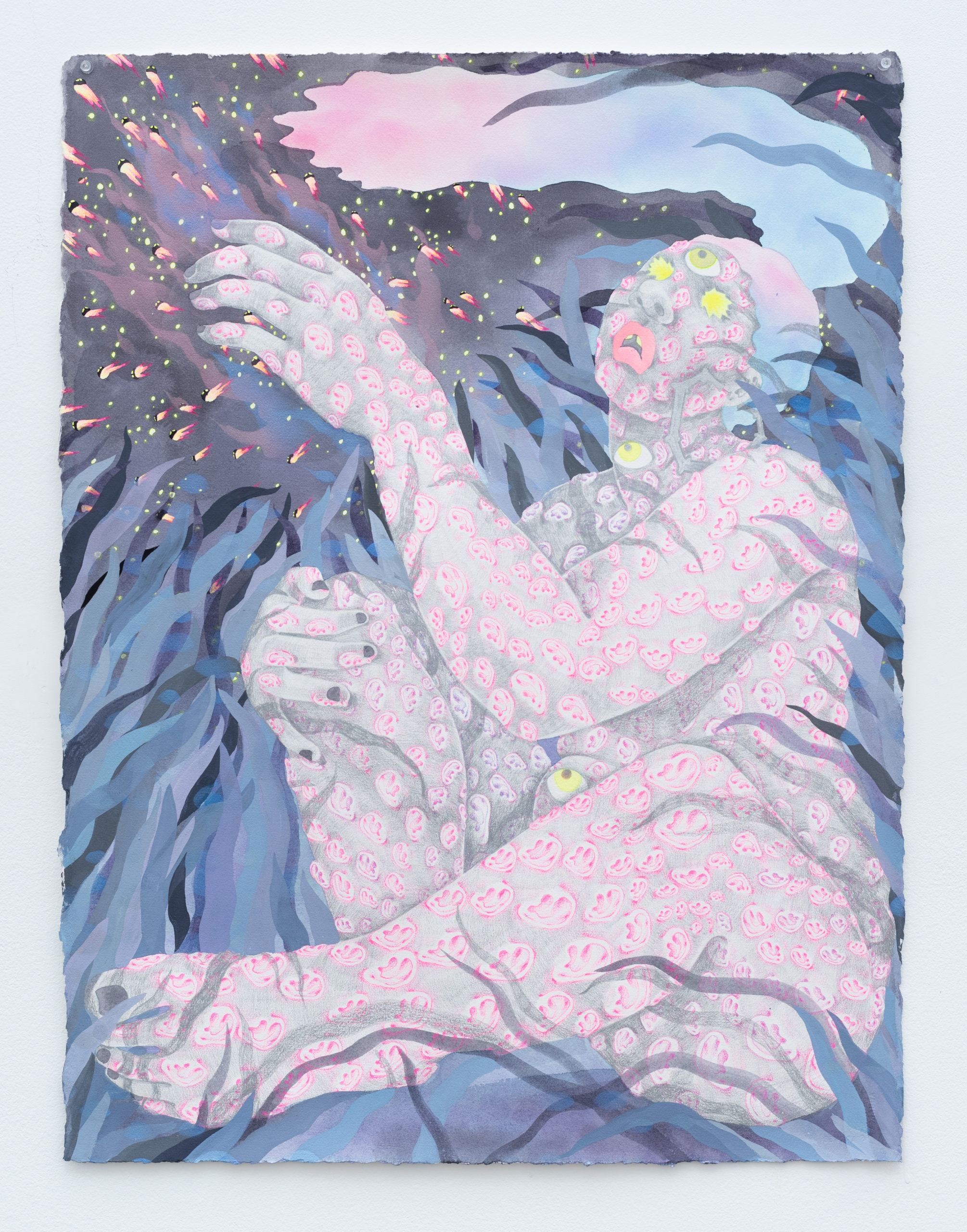 Don't miss the group show IT'S MUCH LOUDER THAN BEFORE—organized by James Bartolacci and Stefano di Paola—now in its final week. Exploring "various communities and aesthetics of queer nightlife—from libertine sex parties to the glitz of discos to the queer nightclub as a historic space for organizing and political activity—the importance of these parties and locales in creating connection has been amplified by their absence in the pandemic."*
A percentage of the sales from this exhibition will be donated to REACH LA, a youth-driven organization serving LGBTQ+ people of color and their communities to encourage creative expression, provide supportive safe spaces, and promote health and wellness since 1992.
See link below for details.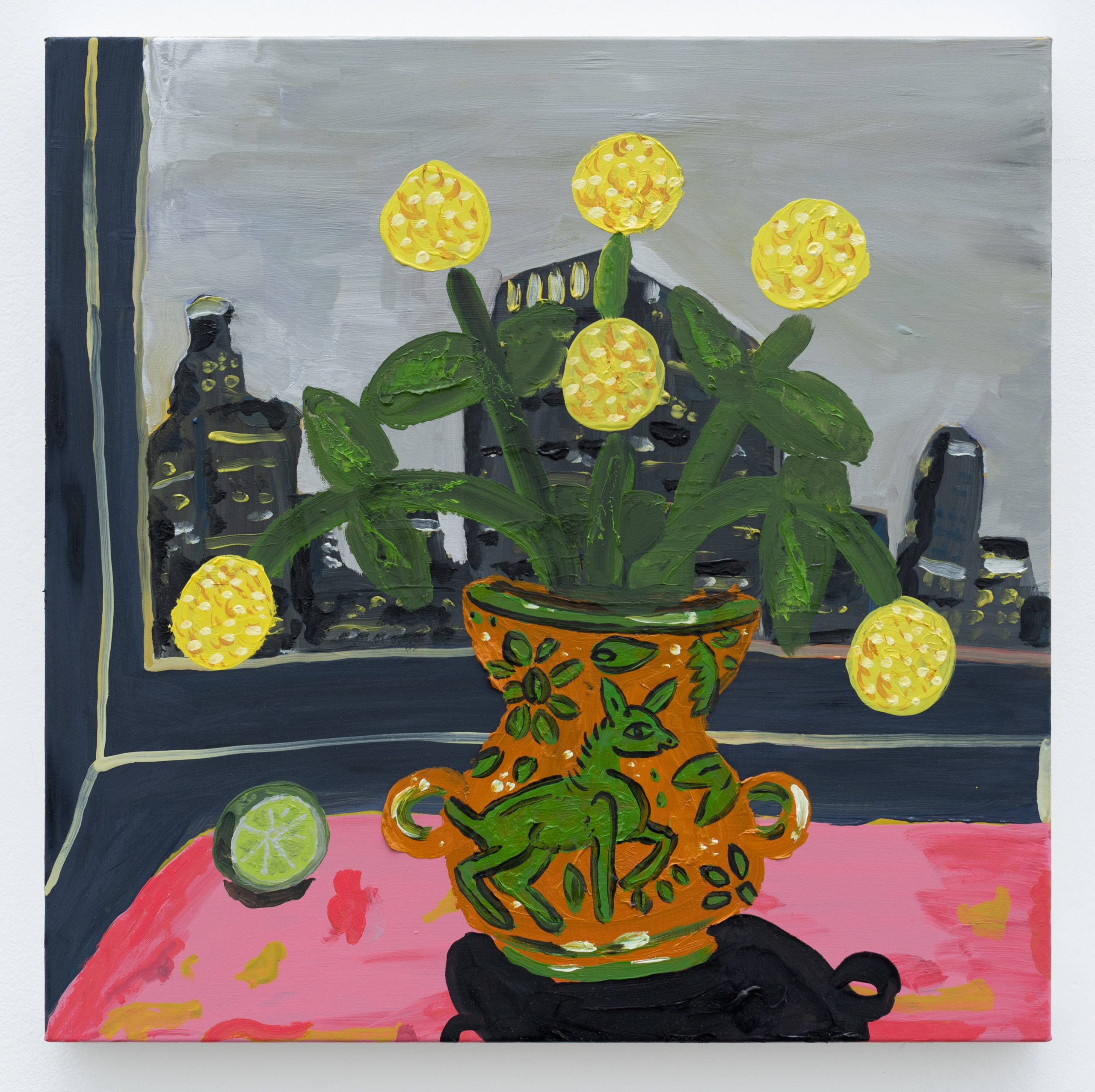 Through September 18.
Anat Ebgi
2660 South La Cienega Boulevard, Los Angeles.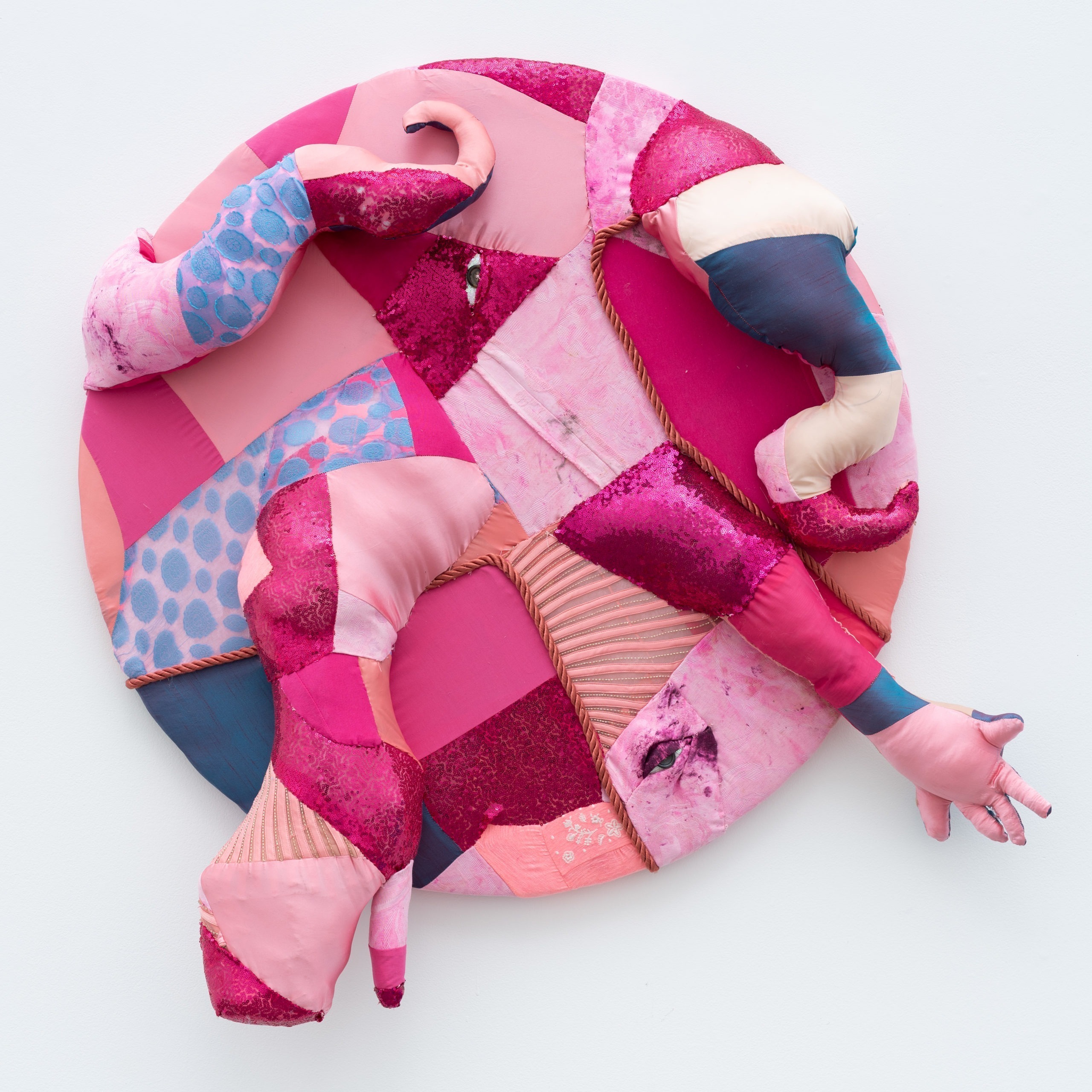 It's Much Louder Than Before, Anat Ebgi, August 14, 2021–September 18, 2021, from top: James Bartolacci, Sweaty Steamy Night Out, 2021, oil and flashe on canvas; Amaryllis DeJesus Moleski, Shadow Toucher, 2021, watercolor, gouache, color pencil, airbrush, and acrylic; Alannah Farrell, 2nd Avenue Fantasy (The Cock), 2021, acrylic, flashe, and oil on canvas; Marcel Alcalá, 5am view of DTLA, 2021, oil on linen; Constance Tenvik, Supernature, 2021, oil, oil pastel, and charcoal on canvas; Trevon Latin, knead myself (pink), 2021, fabric, sequin, upholstry cord; Linda Simpson, House of Xtravaganza, 1988, photograph; Anthony Peyton Young, Midknyte, 2021, acrylic on canvas; Shahin Sharafaldin, Nicholas in the Belvedere, 2021, oil on canvas. Images courtesy and © the artists and Anat Ebgi.