NADIA YALA KISUKIDI is impressive in her public interventions—bossy in the positive sense of the word—affirmed, composed, and dynamic. She's an expert of postcolonial studies, a fan of metal, and sometime posts videos on Instagram playing acoustic guitar. She is the author of Bergson ou l'humanité créatrice (2013) and has recently risen against a psychoanalysts' op-ed against decolonial thinking. She defends, with others, Assa Traoré—the sister of Adama Traoré, a 2016 victim of police brutality—who recently filed a libel suit against the police chief of Paris. When we—Hourya Bentouhami, Amandine Gay, Isabelle Cambourakis, Sarah Mazouz, Aurélie Fillod-Chabaud, Mélanie Gourarier, and I—wrote the rebuttal to the Le Monde "Deneuve" op-ed, Yala was the first to sign.*
She is currently preparing the publication of a philosophical essay (Espérance noire) and a work of fiction, and she runs a blog with the beautiful name Feux noirs, frayer dans un monde impossible, which made me want to read Toni Cade Bambara. When we met for this photo shoot she told me, among other things, about André Gide's Voyage au Congo, and as I had just finished Corydon and Paludes, I'm going to buy it to read myself. — Émilie Notéris, "Them," PARIS LA 17 (2021–2022)
This week, join Kisukidi and Claire Tancons in conversation. The School of Visual Arts online presentation BETWEEN U.S. RACE THEORY AND FRENCH REPUBLICAN IDEALS is available in all U.S. time zones.
NADIA YALA KISUKIDI and CLAIRE TANCONS IN CONVERSATION
SVA—New York.
Wednesday, September 15.
9 am on the West Coast, noon East Coast.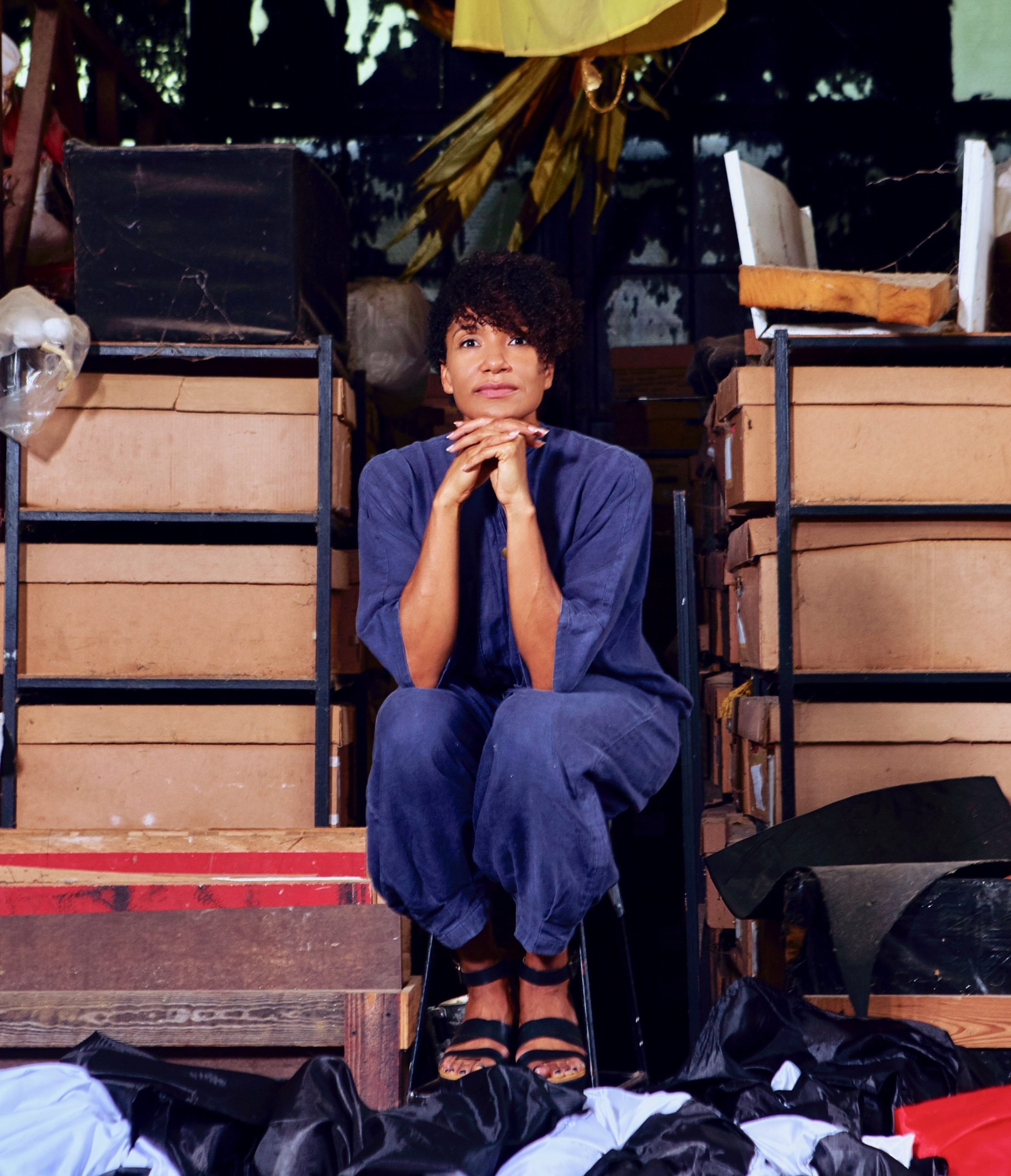 From top: Nadia Yala Kisukidi, photograph by Émilie Notéris; Claire Tancons, Callaloo Company, Chaguaramas, Trinidad and Tobago, 2018, photograph by Marlon James. Images courtesy of the authors, photographers, and SVA.