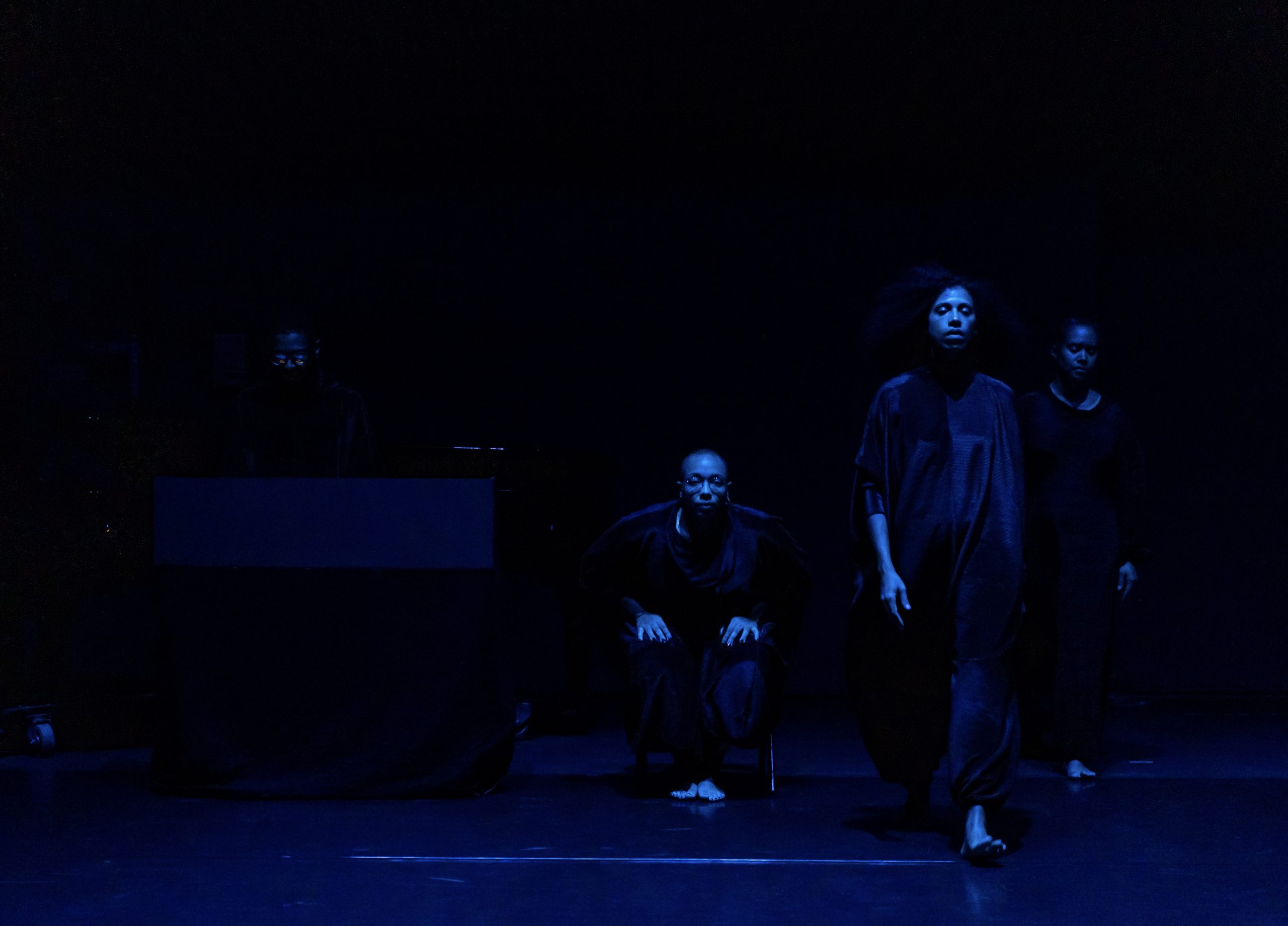 That's one thing about being Black in America. You have to curtail your movements, to live in such a way that what the white gaze projects upon Blackness will not end your life. So you're always thinking, can I walk at night? Can I hold Skittles in my hand? Can I have my cellphone out? If it glitters, will somebody think it's a gun? At what point can I just be? — Claudia Rankine*
[Claudia and I] were kind of set up on a blind date, in a way, by a curator at Bard College [Gideon Lester, who Claudia] had been in conversation with. [He] was curating a festival in 2017 on the theme of surveillance—how it could prompt a number of live-performance makers to generate works around that. So we met in 2016, and said "yes," and from June 2016 to April 2017 we met biweekly—sometimes monthly—beginning to pull excerpts from Don't Let Me Be Lonely and Citizen as the beginning stages of constructing a body of text that we could then share with the performers to begin working with. That led us up to the premiere [of WHAT REMAINS] at Bard College in 2017. Since then it's been about a year and a half and we re-premiered the show. And now we're on tour. — Will Rawls**
That tour—after a long pandemic break—makes its way to Los Angeles this week with three performances at REDCAT.
Incorporating passages from Rankine's book-length lyric poems Citizen and Don't Let Me Be Lonely (and inspired as well by Homi K. Bhabha's 2016 Artforum essay "Writing the Void"), WHAT REMAINS—in words, movement, and affective force—addresses and responds to conditions of anti-Black surveillance, enclosure, and erasure.
Choreographed by Rawls, WHAT REMAINS features performers Leslie Cuyjet, Jess Pretty, Tara Aisha Willis, and Jeremy Toussaint-Baptiste—who is also the work's composer and sound designer. See link below for details.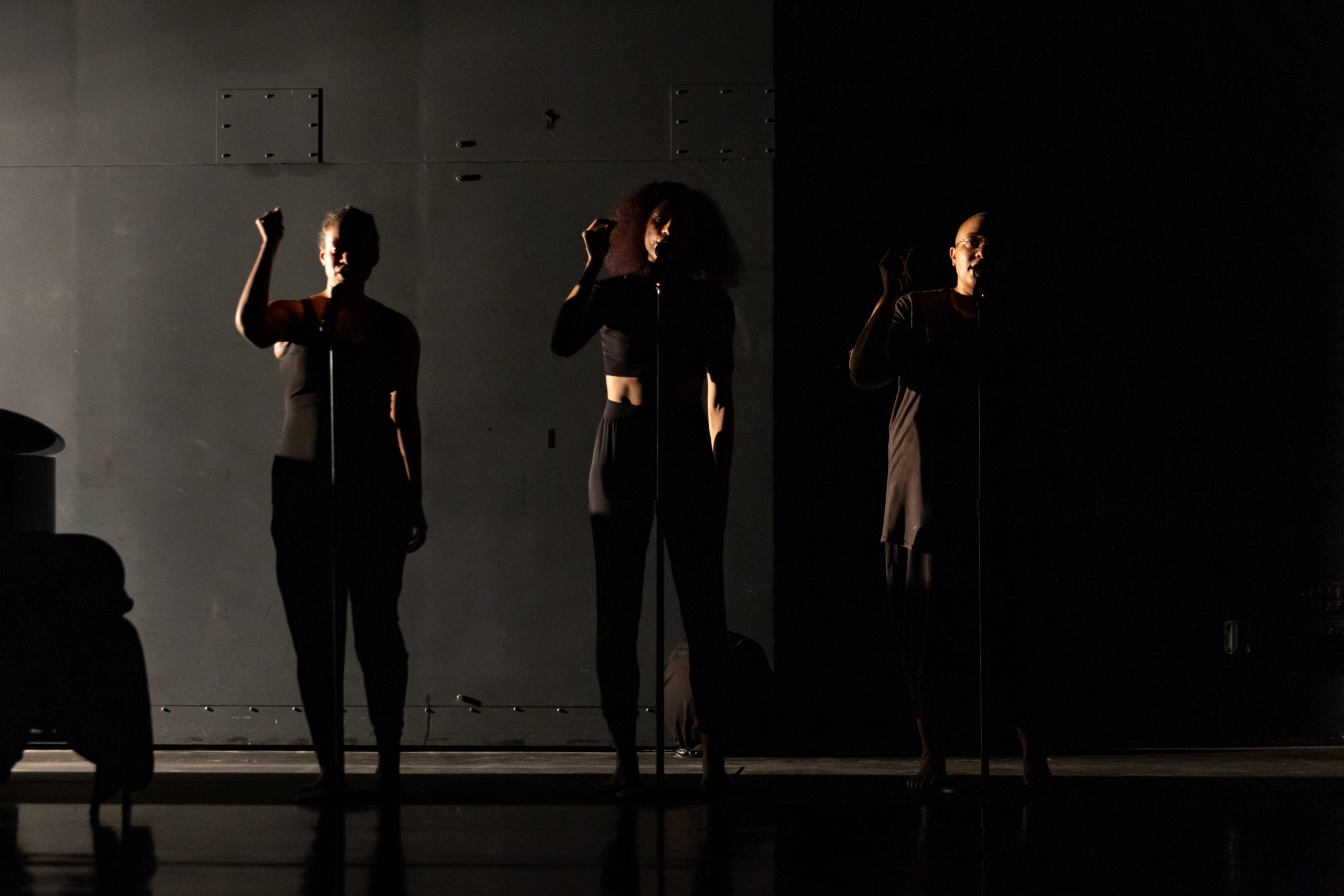 CLAUDIA RANKINE and WILL RAWLS—WHAT REMAINS
Thursday, Friday, and Saturday
December 9–11
REDCAT
631 West 2nd Street, downtown Los Angeles
*Claudia Rankine, telephone interview with Siobhan Burke, "Claudia Rankine and Will Rawls: Surveillance and the Black Experience," New York Times, April 26, 2017, online.
**"Talk: Claudia Rankine with Will Rawls," moderated by Tara Aisha Willis, MCA Chicago, December 4, 2018, online.
Also see the Movement Research conversation with the four performers.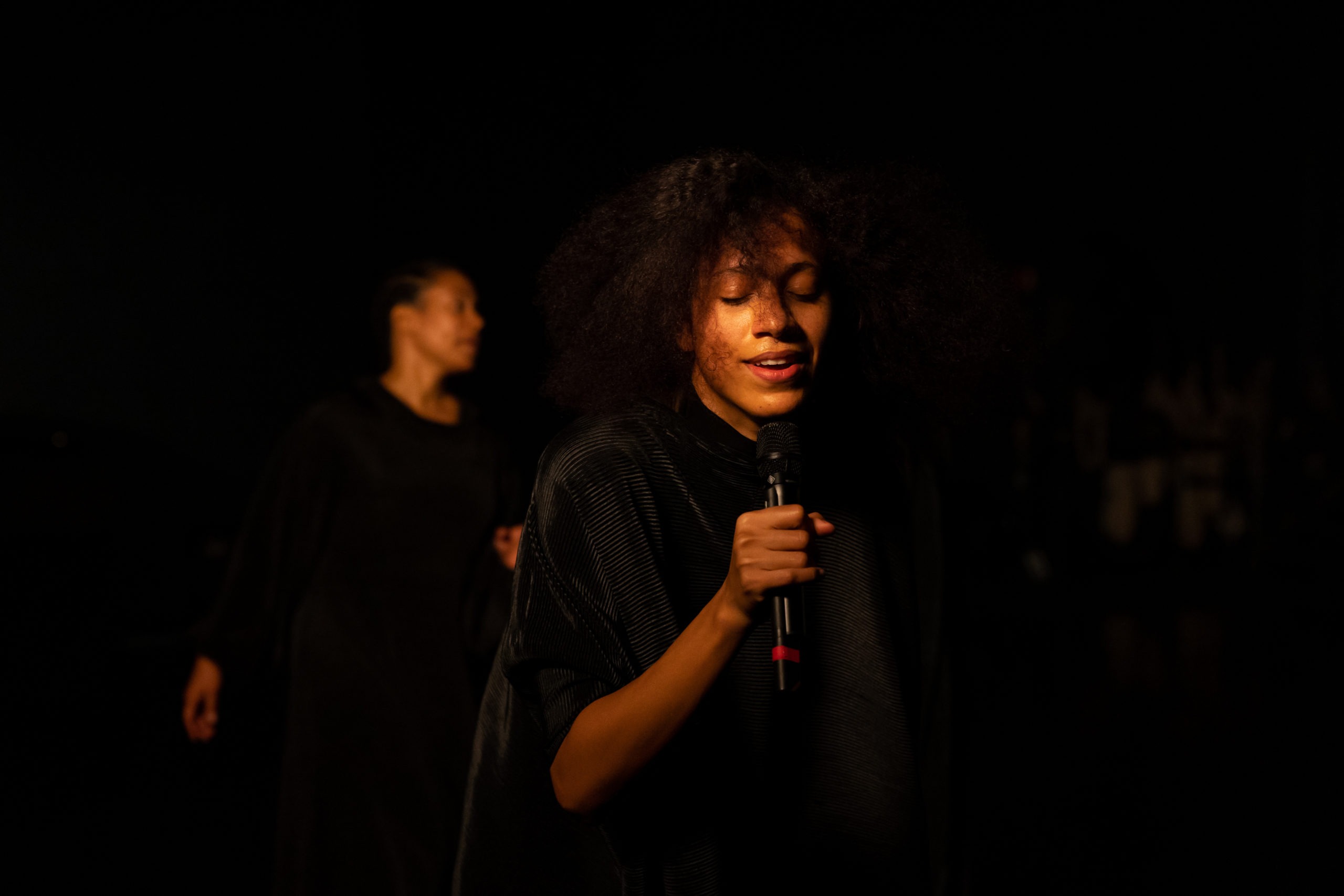 Claudia Rankine and Will Rawls, What Remains, REDCAT, December 9–11, 2021, from top: Leslie Cuyjet (left), Tara Aisha Willis, and Jess Pretty; Jeremy Toussaint-Baptiste, Pretty, Willis, and Cuyjet; Cuyjet, Willis, and Pretty; Cuyjet and Willis. Photographs by Angel Origgi, courtesy and © the photographer and REDCAT.