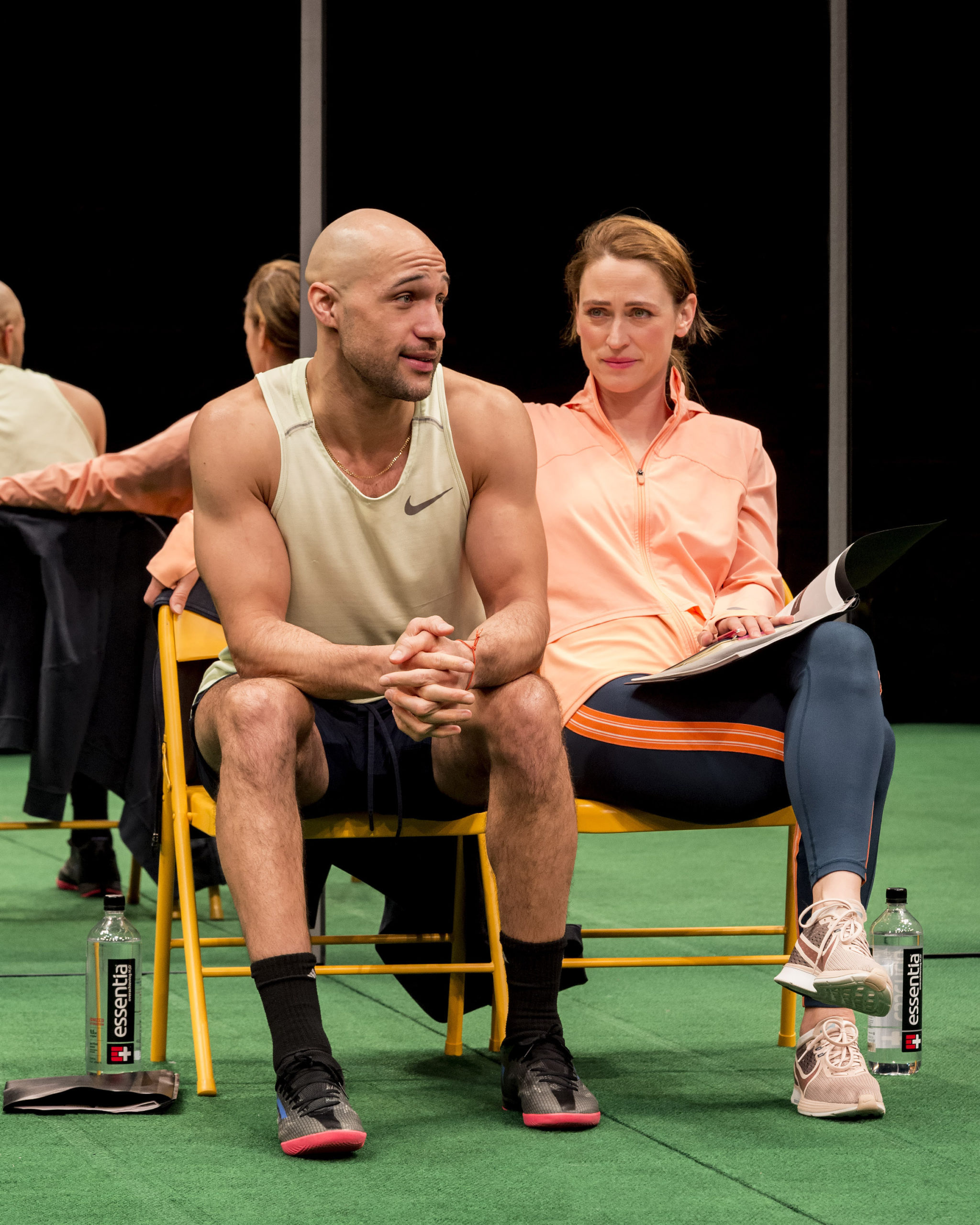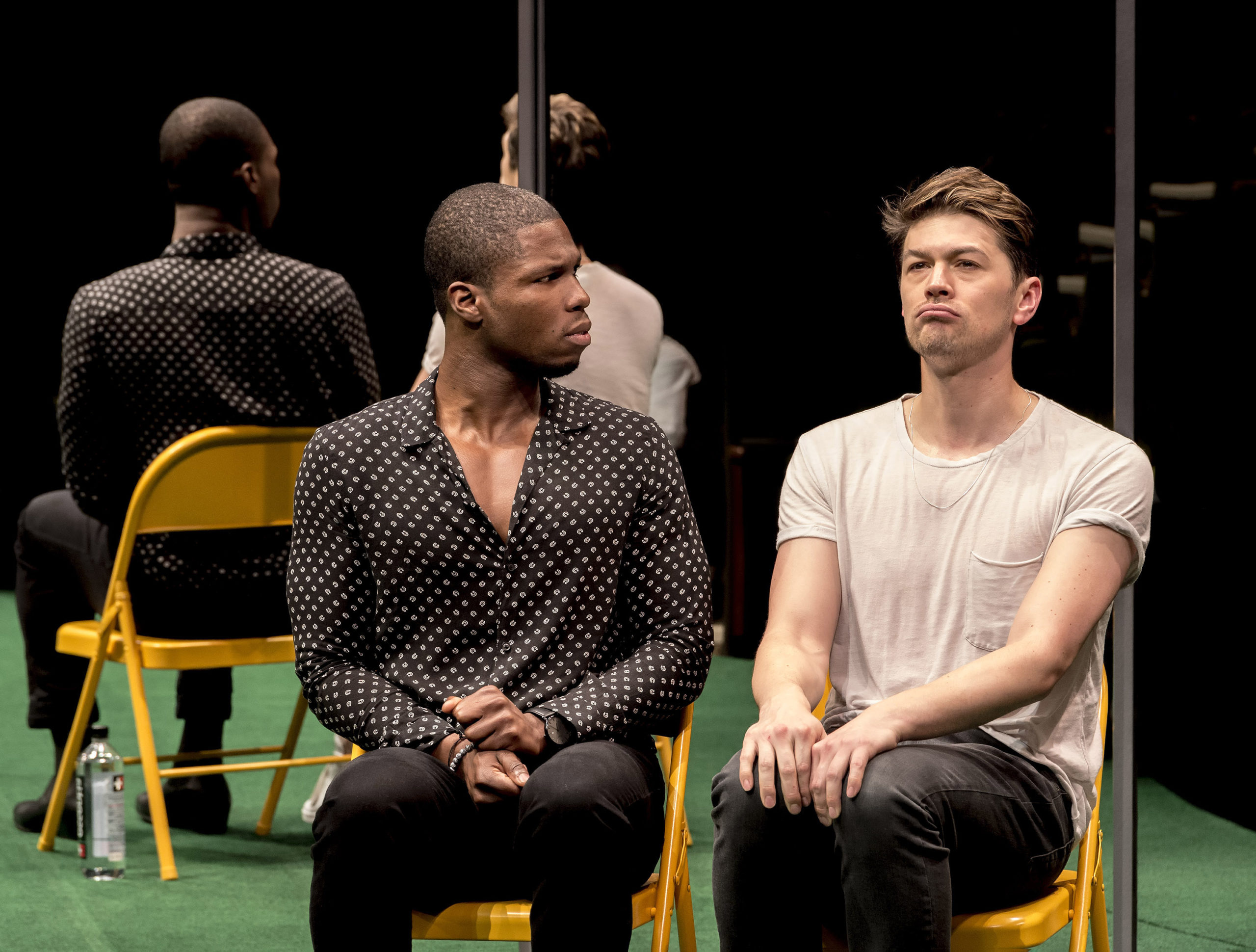 SLAVE PLAY. Before the audience can locate the title on a spectrum of meaning—historical drama? behavioral kink?—we are confronted by the wall of mirrors that constitutes the production's sole backdrop, a doubling reflection of our own masked selves. And who do we think we are, laughing at this uproarious exercise in antebellum-spectacle-as-sexual-healing?
Yes, SLAVE PLAY—written by Jeremy O. Harris and directed by Robert O'Hara at the Mark Taper Forum—is set in the rooms of a plantation. It's also set in a room utilized for group therapy sessions among three sets of partners and their "processors." A bedroom also makes an appearance. But it's all the same mental room wherein issues of race and sex and dominance play out in a fashion previously unseen in the history of American theater. This meta-satire that mocks—on multiple levels—the idea of "safe space" paradoxically offers just that, at least to anyone who cares about where the art form is going and what it needs to leave behind.
Not everyone, of course, would agree. Harris is a very public figure, singular among today's cohort of successful playwrights in his engagement with pop culture and its mediated conversations. Not a week goes by where he is not seen and heard—guest star, screenwriter, social media battler, Met Gala reveler, enthusiastic supporter and celebrant. Harris shows up and is not averse to using his power to effect the change he deems necessary. He nearly pulled SLAVE PLAY from the Taper schedule because the theater's producers, in the pandemic scrum of adjustments, had somehow not given any of the season's slots to women playwrights. Yet Black women in particular have been among the play's most vocal detractors. (The Taper, which reopened this week for the first time in two years, rectified the scheduling situation and the show goes on.)
The props and devices in SLAVE PLAY include a horsewhip, a large black dildo, bales of cotton, Southern accents, a scathing parody of psychoanalysis, and that implicating wall of mirrors. As for the actors/characters, some of the play's fundamental concerns are centered around how and for whom we adopt and discard the masks that carry us through the day. What are the consequences of difference (and offense) and can they be navigated? (The monologue on "passing" is alone worth the price of admission.) As to the question of whether or not good intentions will save us, SLAVE PLAY remains inconclusive. In the end, it thanks us for listening—though what we're hearing is the sound of a hand grenade rolling across the floor. Pick it up with caution… but pick it up.
See link below for details.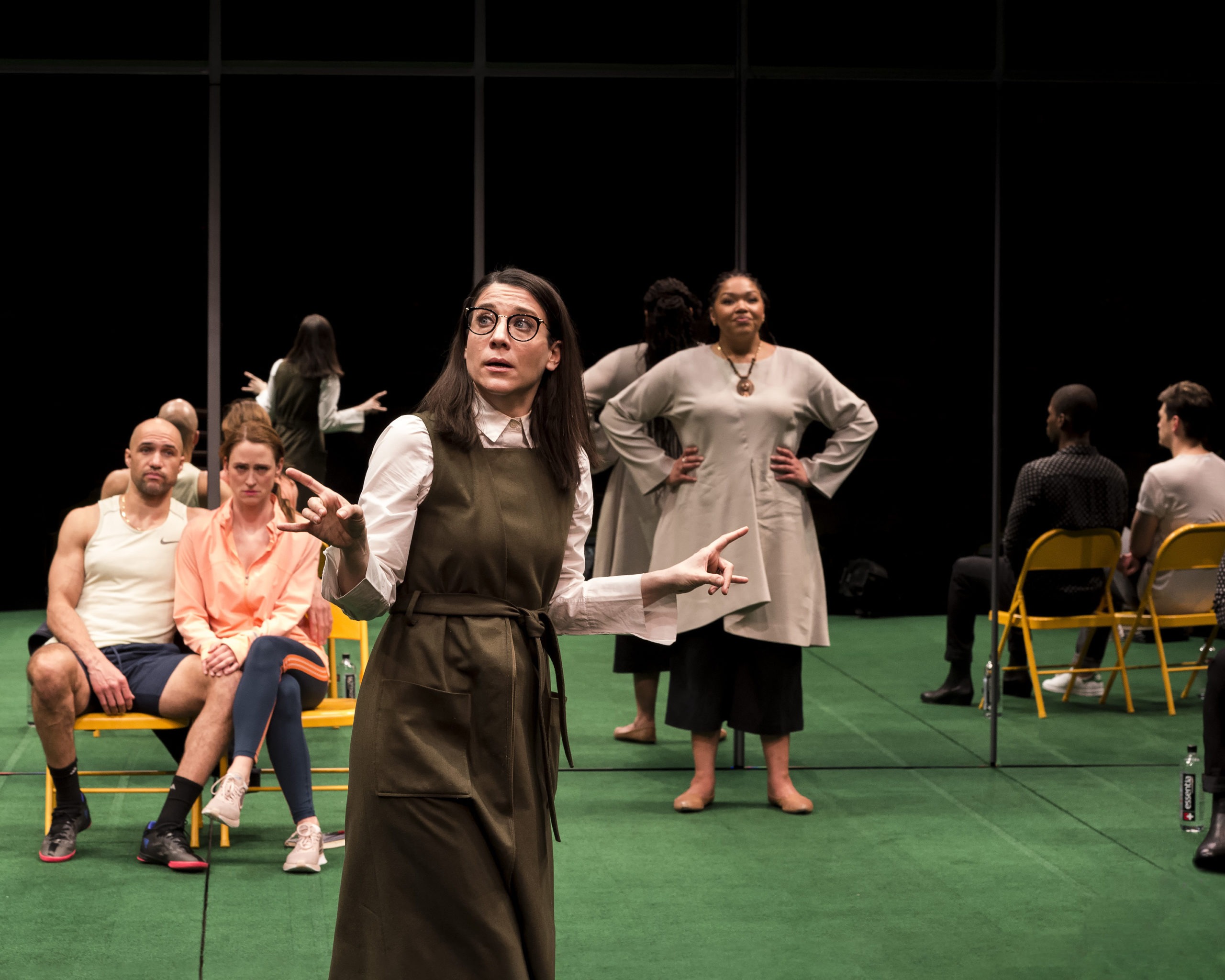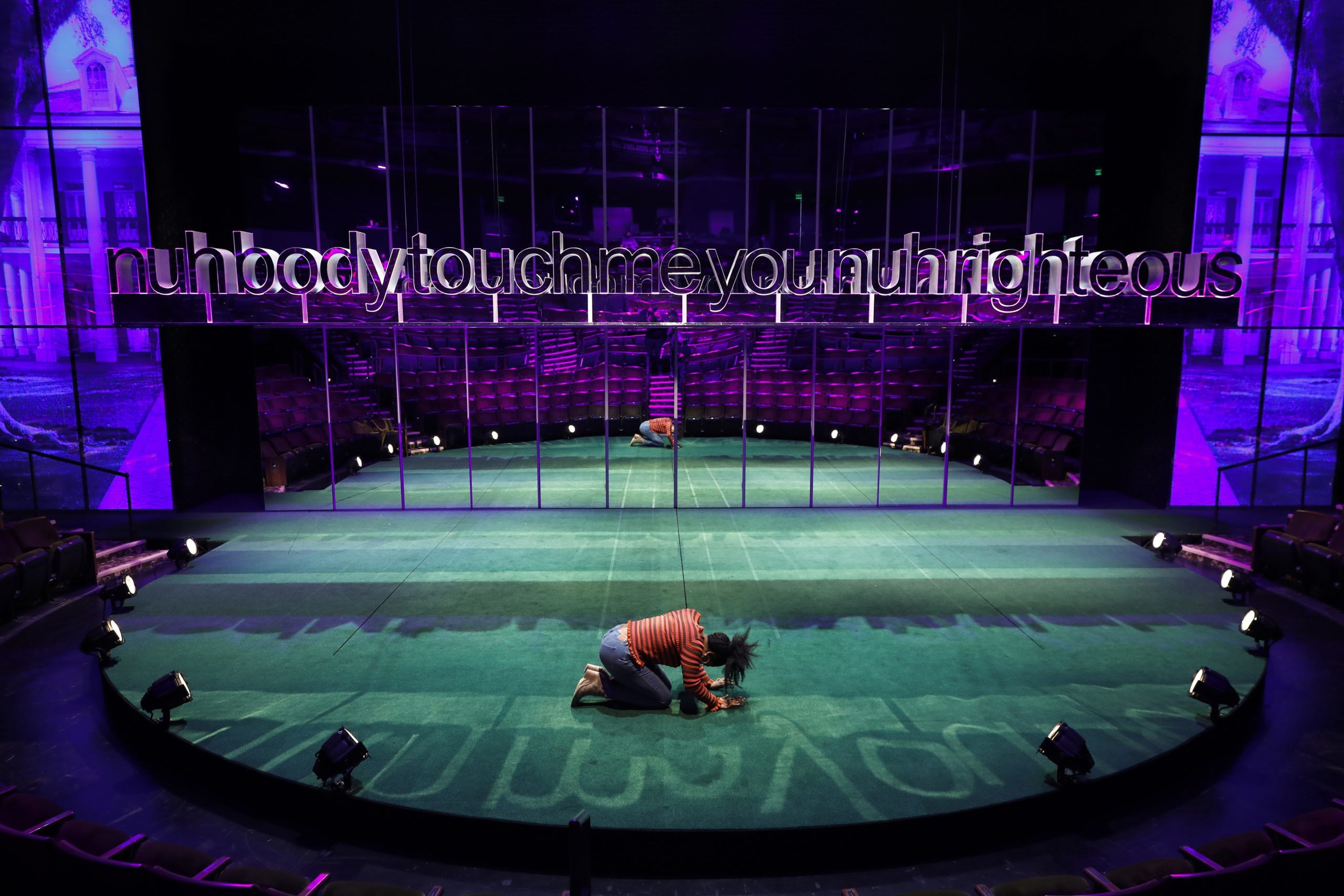 Written by Jeremy O. Harris
Directed by Robert O'Hara
Through March 13
Mark Taper Forum
135 North Grand Avenue, downtown Los Angeles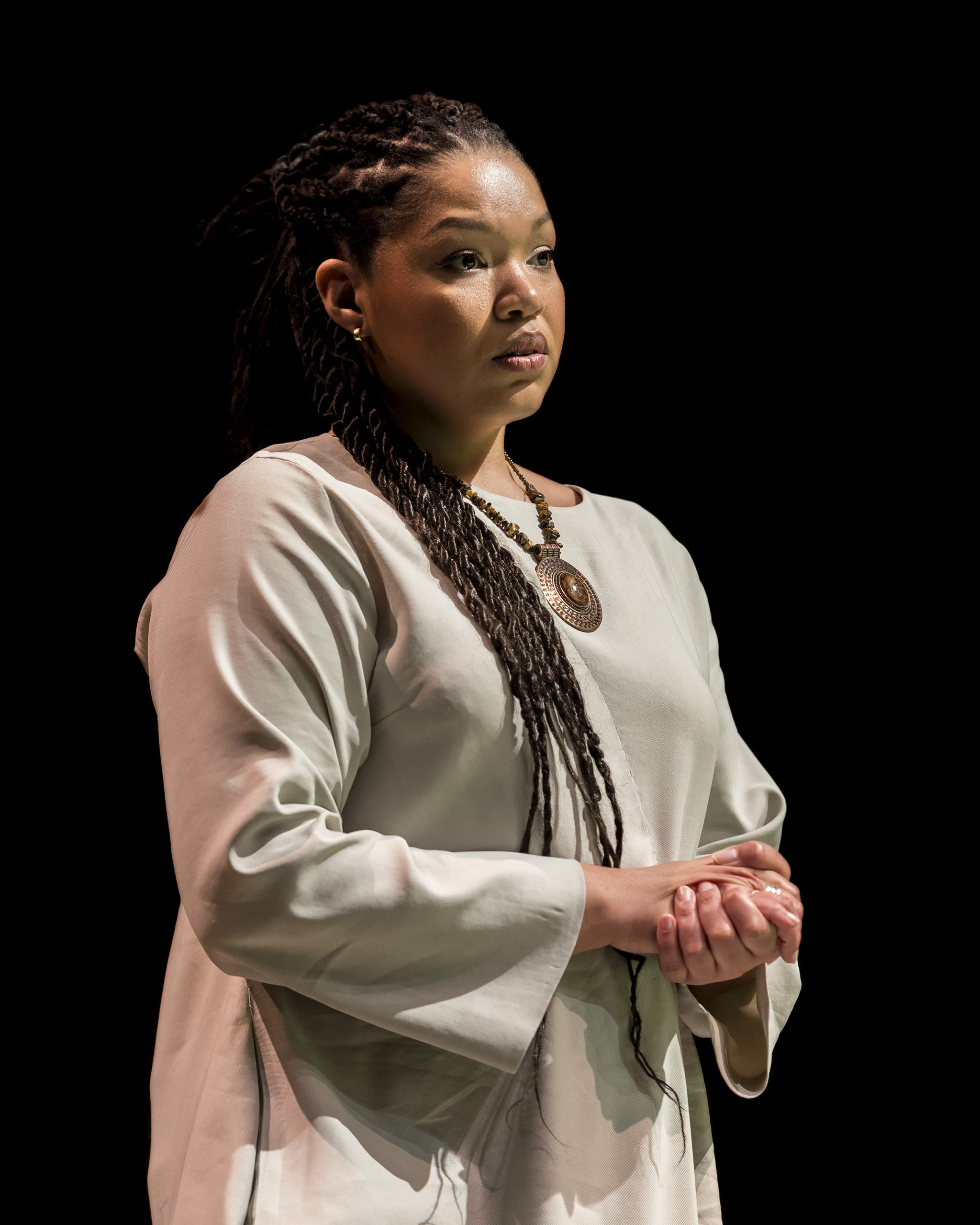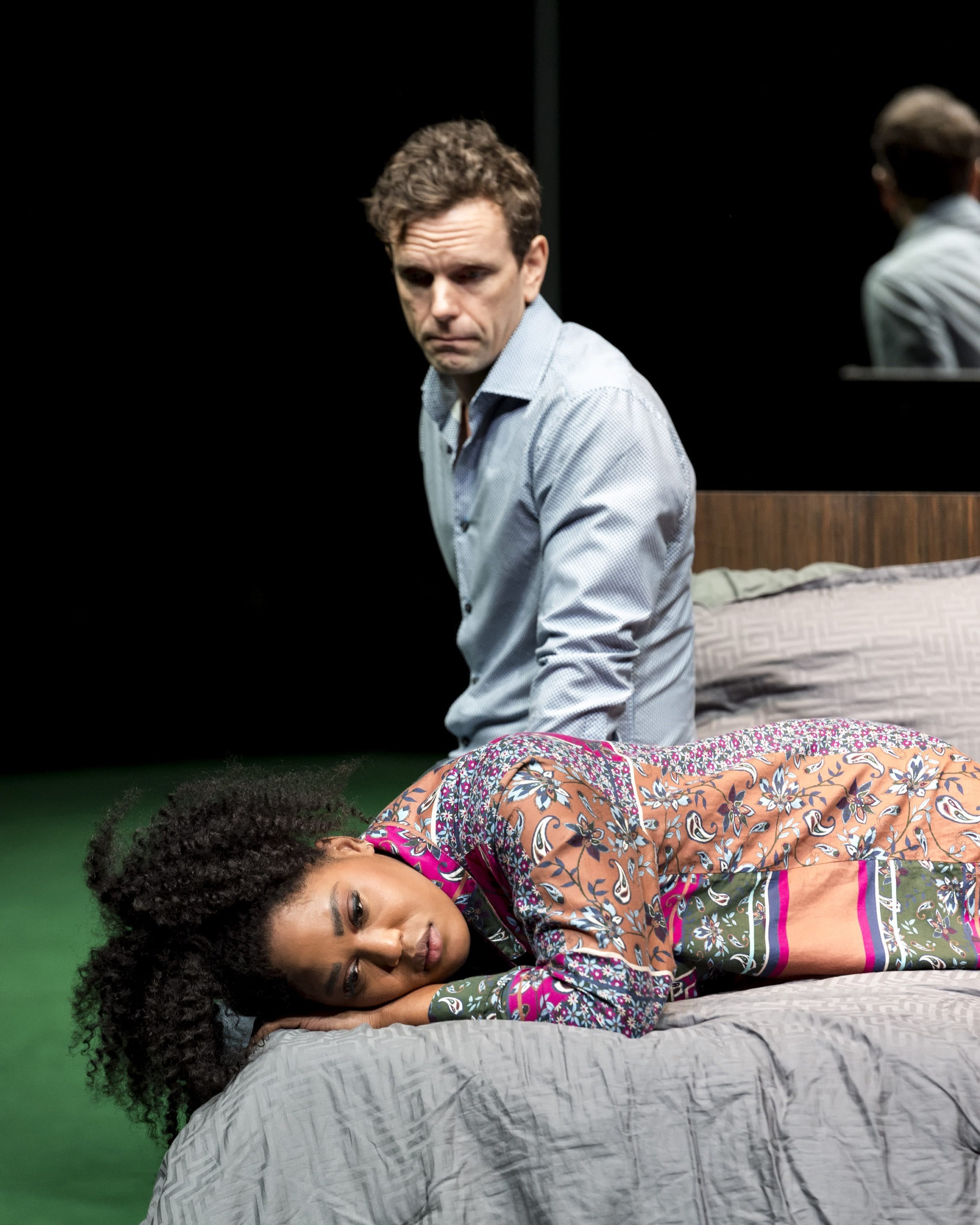 Jeremy O. Harris, Slave Play, Mark Taper Forum, directed by Robert O'Hara, February 9, 2022–March 13, 2022, from top: Antoinette Crowe-Legacy, Paul Alexander Nolan, and (foreground) Jakeem Dante Powell; Jonathan Higginbotham and Elizabeth Stahlmann; Powell and Devin Kawaoka; Higginbotham, Stahlmann, Irene Sofia Lucio, Chalia La Tour, Powell, and Kawaoka; Crowe-Legacy; La Tour; Crowe-Legacy and Nolan. Photographs by Craig Schwartz Photography(except fifth image from top, which is by Ryan Miller/Capture Imaging). Below: Jeremy O. Harris, photograph by Micaiah Carter.