There comes a time when even the most optimistic people, like myself, realize that life among certain humans cannot be easy, that sometimes it is unmanageable and low down, that all people are quixotic, and haunted, and burdened and there's just no way to lift their load for them. — Cookie Mueller*
Join Bradford Nordeen, Dirty Looks, and the Poetic Research Bureau for the launch of Semiotexte(e)'s expanded edition of Mueller's WALKING THROUGH CLEAR WATER IN A POOL PAINTED BLACK, originally published in Chris Kraus' Native Agents series for Semiotext(e) in 1990.
The evening's readers include DL Alvarez, Drew Arriola-Sands, Ron Athey, Nikki Darling, Michelle Tea, and Kraus.
WALKING THROUGH CLEAR WATER IN A POOL PAINTED BLACK LAUNCH
Thursday, June 9, at 7 pm
2220 Arts + Archives
2220 Beverly Boulevard, Los Angeles
See Isabella Trimboli, "Cracked Actor: Cookie Mueller," Metrograph, May 2022.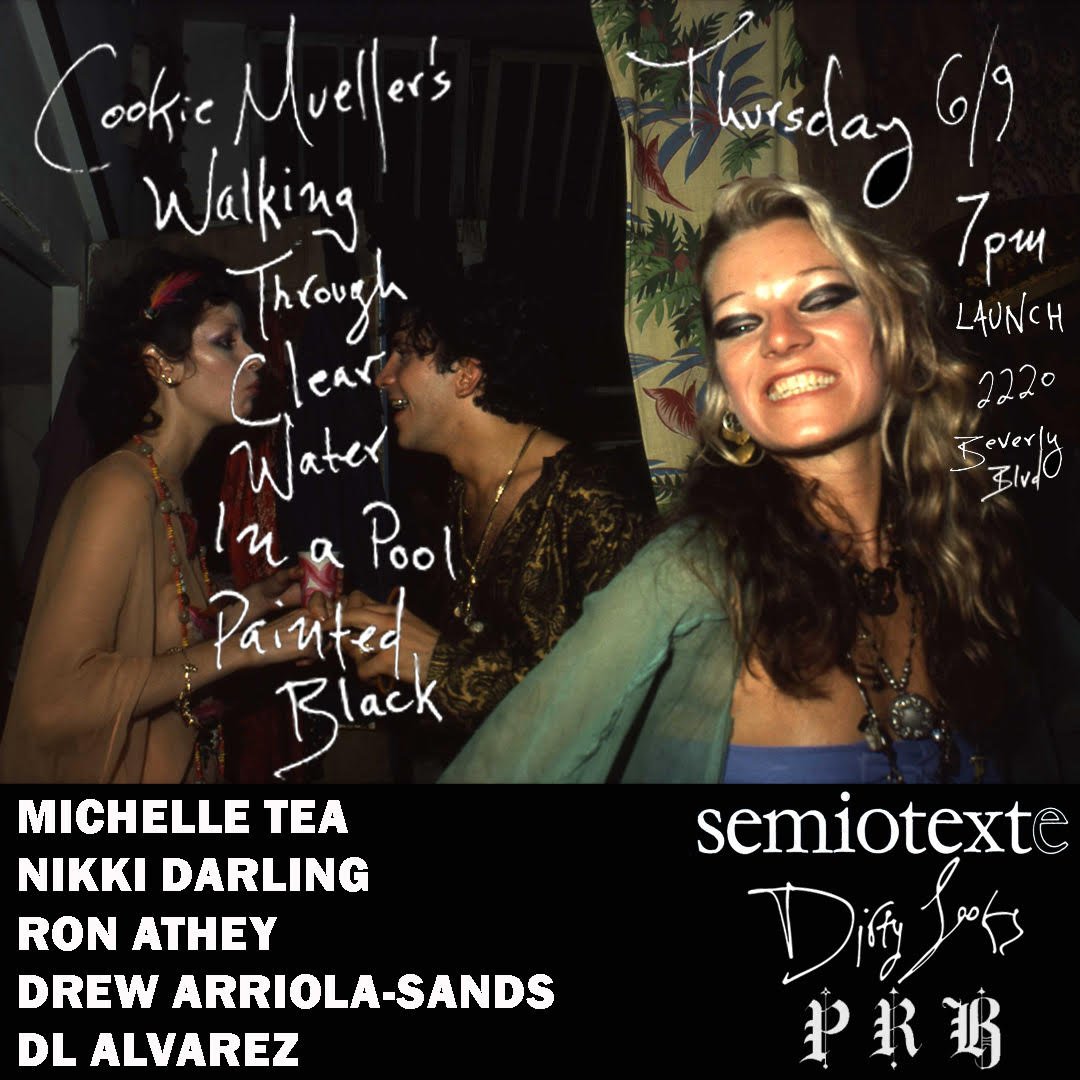 Nan Goldin, Cookie at Sharon's birthday party with Genaro and Lisette, Provincetown, 1976 (2), image © Nan Goldin, courtesy of the artist, Semiotext(e), Dirty Looks, the Poetic Research Bureau, and Metrograph.