On the occasion of the publication of PARIS LA 17—CHANGE AGENTS (2021–2022): An intermittent, open-ended, alphabetical Reading List, expanding on the artists, works, and concepts raised in the print issue.
Mierle Laderman Ukeles — Mierle Laderman Ukeles: Maintenance Art. New York: Queens Museum; Munich: DelMonico / Prestel, 2016.
Mary Ann Unger — To Shape a Moon from Bone. Edited by Horace D. Ballard. Williamstown, MA: Williams College Museum of Art, 2022.
Susan Unterberg — A Retrospective. Cincinnati: Contemporary Arts Center, 2004.
Kaari Upson — The House. Beijing: UCCA; London: Koenig Books, 2014.
— Good Thing You Are Not Alone. Edited by Margot Norton. Texts by Jim Shaw and Norton. Interview by Paul McCarthy. New York: New Museum, 2017.
Andra Ursuta — 2000 Words. Edited by Karen Marta and Massimiliano Gioni. Text by Ali Subotnick. Athens: Deste Foundation for Contemporary Art, 2018.
Suzanne Valadon — Un monde à soi / A World of Her Own. Edited by Chiara Parisi. Texts by Sophie Bernal, Paula Birnbaum, Sophie Bramly, Magali Briat-Philippe, Philip Dennis Cate, Louise Chennevière, Gwendoline Corthier-Hardoin, Jean-Paul Delfino,  Gilles Genty, Stéphane Guégan, Céline Le Bacon, Claire Lebossé, Daniel Marchesseau, Constance de Monbrison, Saskia Ooms, Florence Saragoza, Jeanine Warnod, and Yelin Zaho. Metz: Centre Pompidou-Metz, 2023.
Sara VanDerBeek — Sara VanDerBeek. Edited by Gloria Sutton. Text by Ina Blom. Interview by Roxana Marcoci. Berlin: Hatje Cantz, 2016.
Sara VanDerBeek and Stan VanDerBeek — VanDerBeek + VanDerBeek. Edited by Sara VanDerBeek and Chelsea Spengemann. Texts by Jeff Arnal, Gloria Sutton, Andrianna Campbell-LaFleur, and Hyemin Kim. Asheville, NC: Black Mountain College Books, 2019.
Lily van der Stokker —Friends and Family. Texts by Amy Kellner, Anne Pontégnie, Éric Troncy, and Mirjam Westen. Conversation with John Waters and Charles Esche. Dijon: Les presses du reel, 2003.
— It Doesn't Mean Anything But It Looks Good. Texts by Martin Clark and van der Stokker. London: Tate Publishing, 2010.
— Friendly Good. Edited and with texts by Leontine Coelewij and Raphael Gygax. Amsterdam: Roma Publications, Stedelijk Museum; Zürich: Migros Museum für Gegenwartskunst, 2018.
— How I Went to New York, 1983–1992. Dijon: Les presses du reel, 2022.
Anne-Mie Van Kerckhoven — Nothing More Natural. Edited by Susanne Neubauer. Cologne: Walther König, 2009.
Agnès Varda — Agnès Varda. By Alison Smith. Manchester: Manchester University Press, 1998.
 — Interviews. Edited by T. Jefferson Kline. Jackson: University Press of Mississippi, 2013.
— The Cinema of Agnès Varda: Resistance and Eclecticism. By Delphine Bénézet. London: Wallflower Press, 2014.
— Agnès Varda Between Film, Photography, and Art. By Rebecca J. DeRoo. Berkeley: University of California Press, 2018.
— "The Visionary French Director Agnès Varda Sends Love from rue Daguerre, via Her Affectionate Film Portraits." By Holly Brubach. Portraits by Alasdair McLellan. The Gentlewoman 18 (Autumn-Winter 2018).
— "Future Varda," a special issue. Camera Obscura 36, no. 1 (2021).
Adriana Varejão — Adriana Varejão. Edited by Louise Neri. Texts by Angela H. Brown, Dan Cameron, Luisa Duarte, and Neri. Interview by Jochen Volz. New York: Gagosian; Rizzoli Electa, 2022.
Remedios Varo — The Mexican Years. Text by Masayo Nonaka. Barcelona: RM, 2012.
 — Letters, Dreams, and Other Writings. Translated by Margaret Carson. Cambridge, MA: Wakefield Press, 2018.
Mariana Vassileva — Fragile Power: Works and Texts 2000–2020. Vienna: Verlag für modern Kunst, 2021.
Cecilia Vicuña — About to Happen. New Orleans: Contemporary Arts Center; Catskill, NY: Siglio, 2019.
— Slow Down Fast / A Toda Raja. By Camila Marambio and Cecilia Vicuña. Berlin: Errant Bodies Press, 2019.
— Seehearing the Enlightened Failure. Edited by Miguel A. López. Rotterdam: Witte de With, 2019.
Maria Helena Vieira da Silva — Vieira da Silva. By Jacques Lassaigne and Guy Weelen. Paris: Editions Cercle d'art, 1978.
Lina Iris Viktor — Some Are Born to Endless Night: Dark Matter. Edited by Renée Mussai. London: Autograph, 2020.
Theodora Vischer — 9 Women Artists and Their Models. Edited by Vischer. Berlin: Hatje Cantz, 2021.
Cosima von Bonin — Character Appropriation. Essay by Meredith Malone. St. Louis: Mildred Lane Kemper Art Museum, 2011.
Anna Maria von Phul — More Than Ordinary. By Hattie Felton. Columbia: Missouri Historical Society Press, 2021.
Shola von Reinhold — Lote. London: Jacaranda Books, 2020; Durham, NC: Duke University Press, 2022.
Amelie von Wulffen — Bilder/Work 1998–2016. Edited by Isabel Podeschwa, Bernhart Schwenk, Joe Scotland, and von Wulffen. Texts by Manfred Hermes, Amy Sillman, and Schwenk. London: Koenig Books, 2016.
— Ausstellungen/Exhibitions 2018–2022. Texts by Helmut Draxler, Valérie Knoll, Tonio Kröner. Cologne: Walther König, 2022.
Madelon Vriesendorp — The World of Madelon Vriesendorp. Edited by Shumon Basar and Stephan Trüby. London: AA Publications, 2008.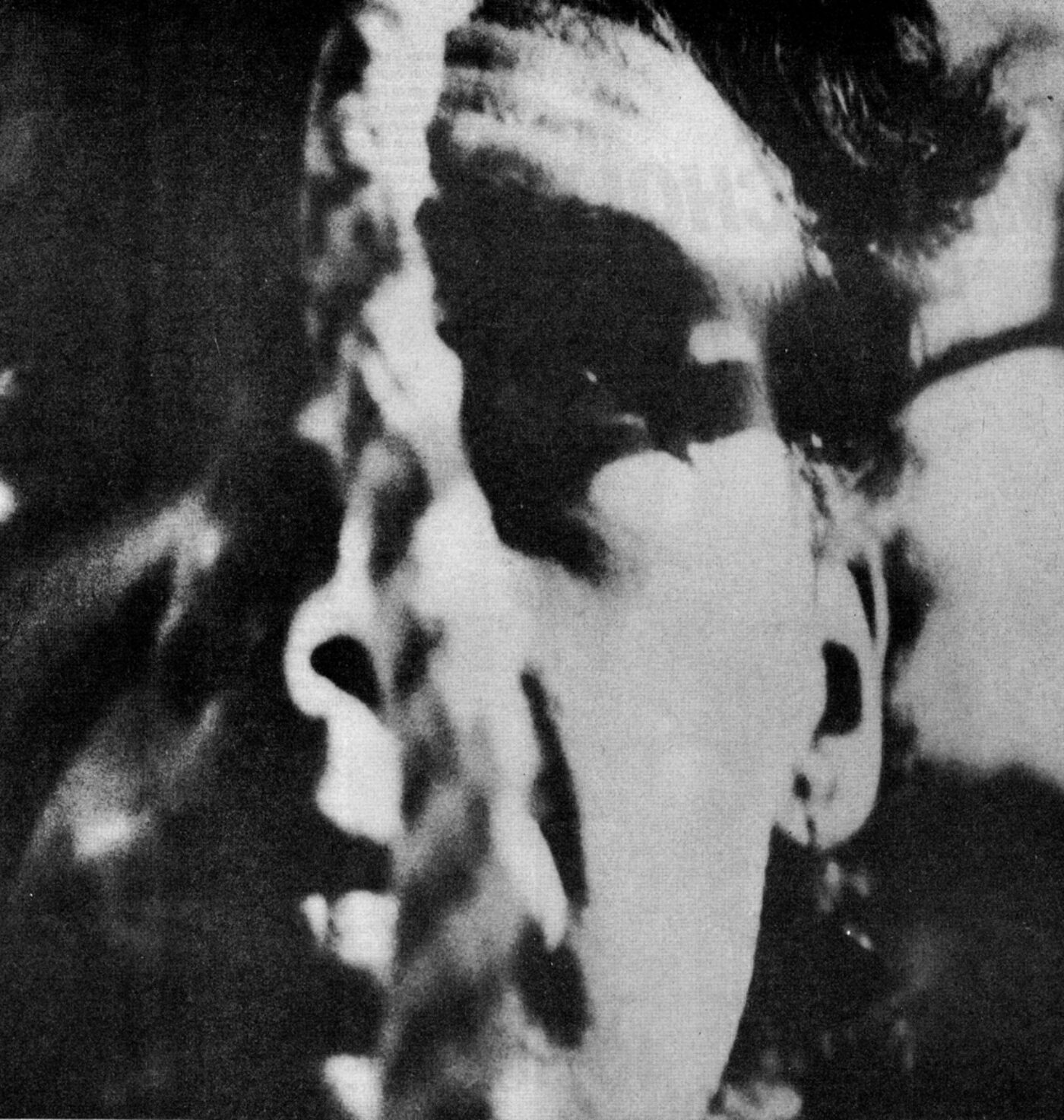 From top: Agnès Varda, Lions Love (… and Lies) (1969), still, James Rado (left), Viva, and Gerome Ragni, image © Ciné Tamaris and Criterion; Susan Unterberg, Self-portrait, 1983–84, image © Susan Unterberg, courtesy of the artist.