A rich vein of American drama flows through the country's executive suites. Real estate, show business, high finance, sports business—the art of narrative has been well-served by those playwrights who obsess over capital's omnivorous flows, the prizes and depredations therein. Fernanda Coppel's KING LIZ—directed by Jesca Prudencio at the Geffen Playhouse—takes us to the corporate citadel of professional basketball by way of agent extraordinaire Liz Rico (Sabrina Sloan, in charge), her ambitious, long-suffering assistant Gabby (Michelle Ortiz, hilarious), agency founder Mr. Candy (Ray Abruzzo), and this season's quarry: high school hoops prodigy Freddie Luna (Evan Morris Reiser).
In structure and dialog, KING LIZ mirrors the world of its subjects—slick, necessarily schematic, scenes of soundbite dynamism and transaction. Eager to entertain, the drama hits its marks with satirical glee. Freddie, however, has a criminal record. His alleged offenses—which he denies committing—are serious, yet he insists he merely took the fall for a comrade. Molding street kids into superstars is, apparently, a Liz Rico speciality—after all, she comes from the streets herself. Freddie's talent on the courts is undeniable, but all the coaching and repackaging in the world won't redeem the young baller in the eyes of the media. In the storm of short fuses and collateral fallout to come, will Liz—normally a marvel of ego and confidence—stay the course or rethink her options in a business where nothing, and everything, is personal?
KING LIZ runs through mid-August. See link below for details.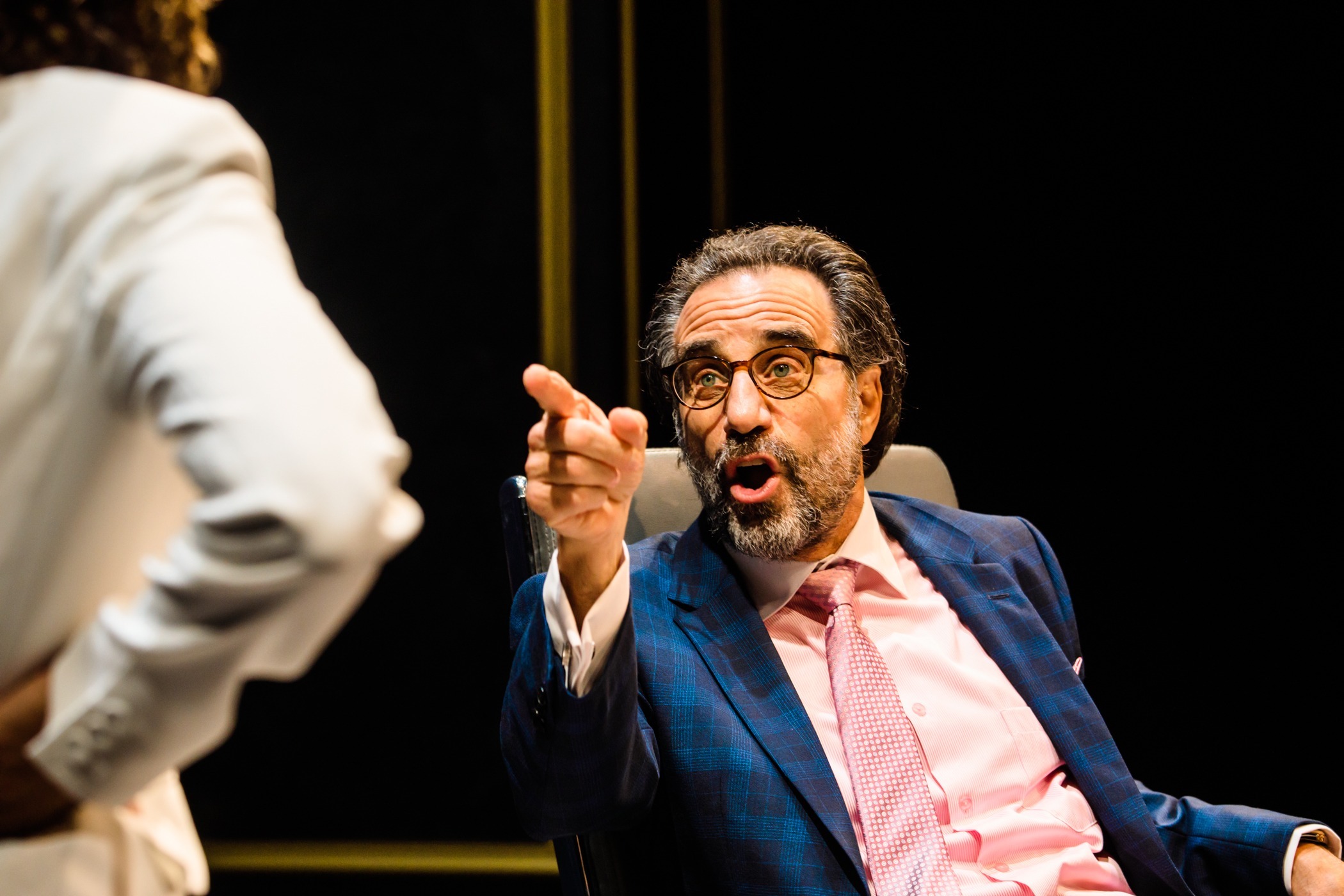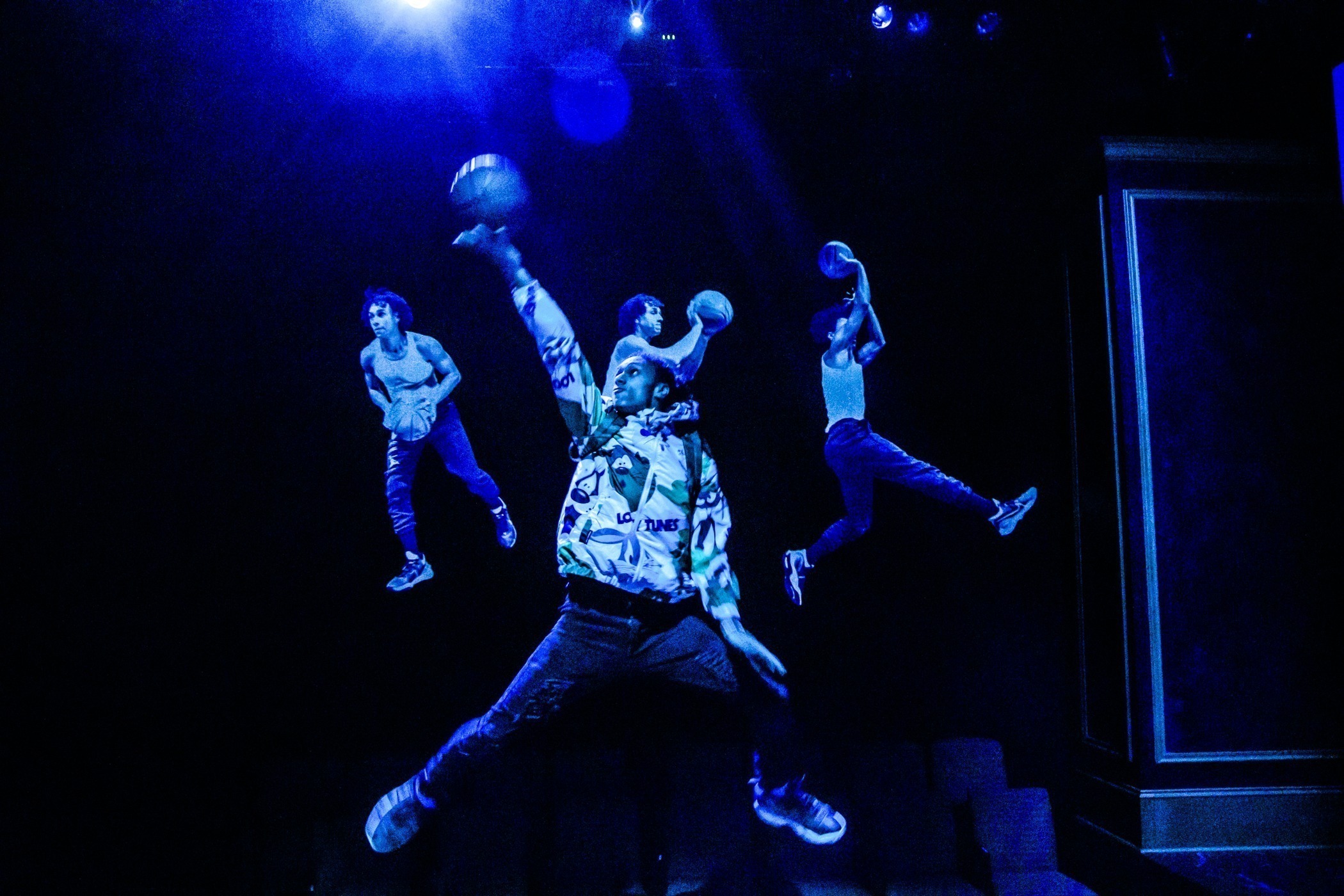 Written by Fernanda Coppel
Directed by Jesca Prudencio
Through August 14
Geffen Playhouse
10886 Le Conte Avenue, Westwood, Los Angeles
Fernanda Coppel, King Liz, Audrey Skirball Kenis Theater, Geffen Playhouse, July 12–August 14, 2022, from top: Sabrina Sloan (left) and Michelle Ortiz; Ray Abruzzo and Sloan (left); Evan Morris Reiser; Nancy Linari (left), Sloan, Reiser, and Oscar Best; Sloan and Ortiz. Photographs by Jeff Lorch, courtesy of the Geffen Playhouse.