It was the mid-1980s but this [San Francisco] neighborhood was still reverberating with the Beats, Kerouac, Gillespie. A free jazz shamble, full of dark pawnshops, filthy record stores (I heard Miles Davis' Kind of Blue for the first time here while we sheltered out of a downpour), tattoo parlors… Fog came in like a disaster. There were scores of bars in rows on a steep rake and then we passed one called THE LOST AND FOUND: big orange letters on a shingle barely visible through the cheesy, slowly whorling miasma. Lost and Found.
I blew on my hands, roused by the jittery prospect of a hazy, sexy, psychedelic birth mother quartered nigh. What if she was in that bar? We moved on, chilled like organs.
Fifteen years later I would write a scene for a movie in which my character pauses in front of a bar called The Lost and Found to stare at three drunken ladies he thinks could be his birth mother. — Harry Dodge*
An essential missing link in cinema's buddy-film genre, BY HOOK OR BY CROOK is that movie. In the words of co-writer/co-director Silas Howard, the film started out as a "a gritty, bad-cop action movie. The script was fun, but in the end lacked soul. [Dodge and I] started all over again, giving ourselves permission to go at it from a more personal angle, to write about things that really mattered to us."
Shy (Howard), at loose ends since the death of his father and loss of the family home, escapes to San Francisco with romantic notions of a "life of crime." Saving Valentine (Dodge) from a street beating that may have been staged by its victim, the two—plus Val's girlfriend Billie (Stanya Kahn)—embark on a series of survival break-ins and stick-ups, all the while on the lookout for Val's birth mother. Giving a key performance of early twenty-first century American film, Dodge pinballs between joyous abandon and heartbreaking vulnerability, a bebop riff searching for its elusive home chord.
This weekend at Outfest LA, Dodge and Howard will present a twentieth anniversary legacy screening of BY HOOK OR BY CROOK, followed by a conversation with the artists. See link below for details.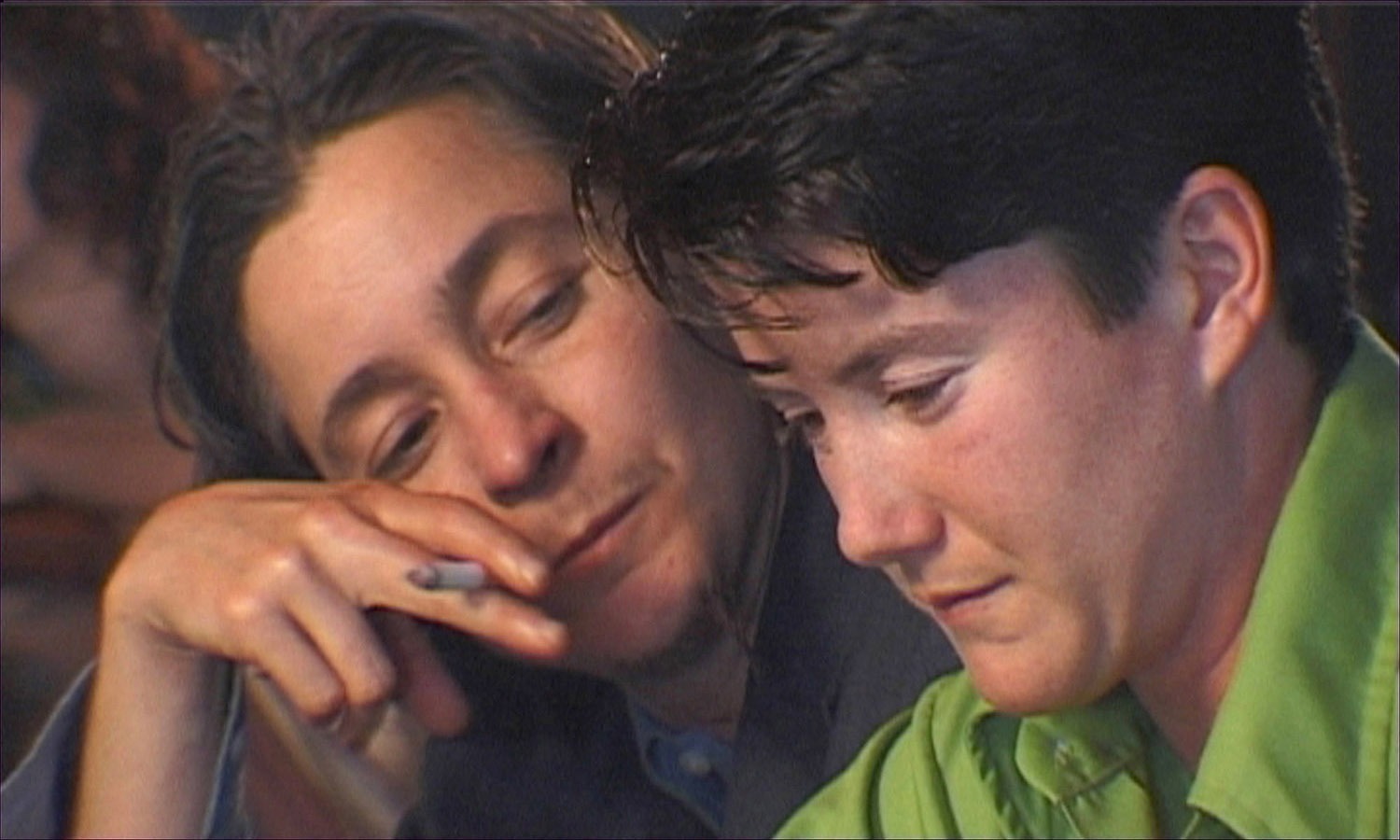 Written and directed by Harry Dodge and Silas Howard
Saturday, July 23, at 8:45 pm
Directors Guild of America
7920 Sunset Boulevard, Los Angeles
*Harry Dodge, My Meteorite: Or, Without the Random There Can Be No New Thing (New York: Penguin, 2020), 21. Text © Harry Dodge.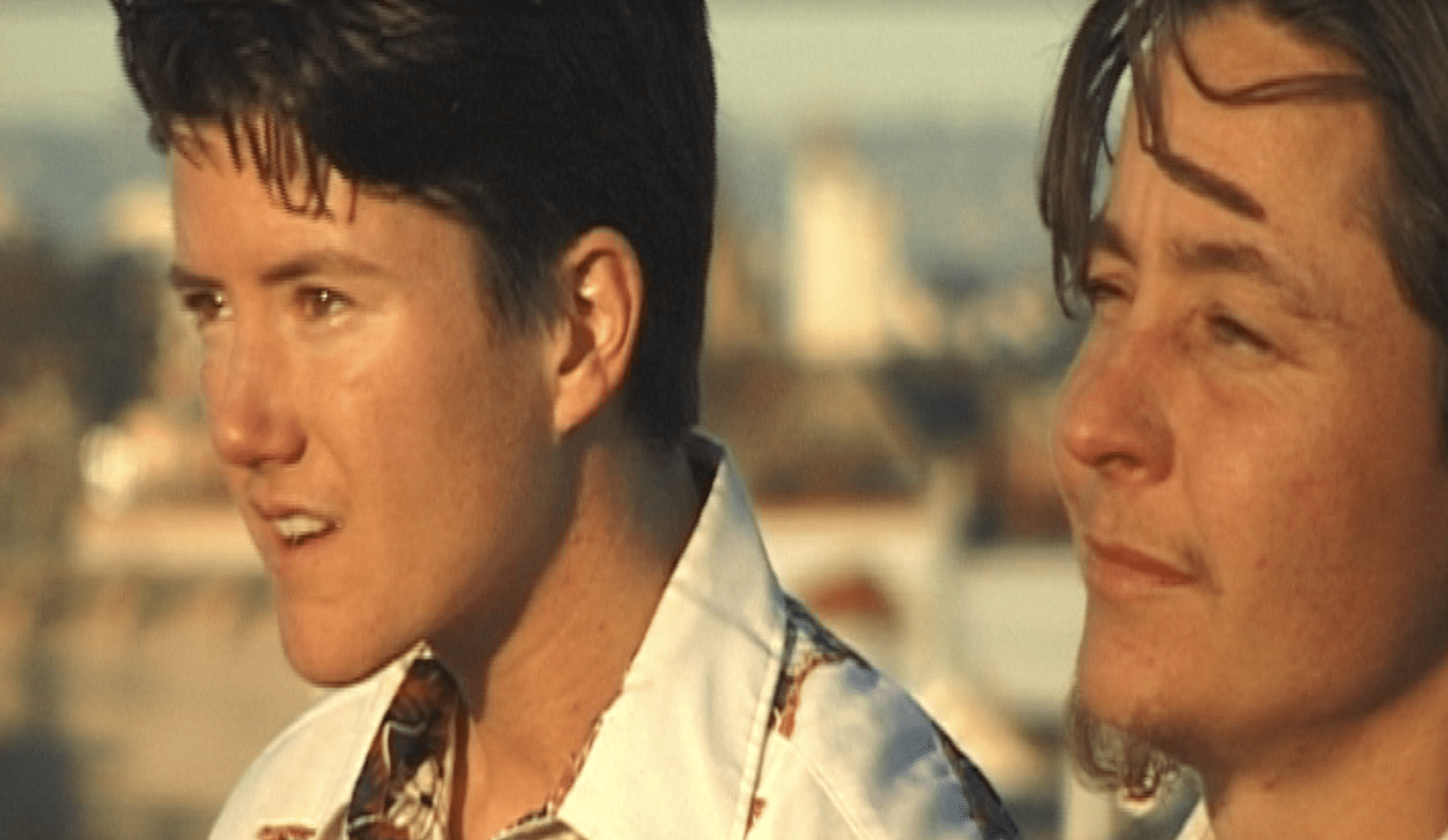 Harry Dodge and Silas Howard, By Hook or By Crook (2002), from top: Harry Dodge (left) and Silas Howard; Dodge and Howard; Howard and Dodge. Still images courtesy and © the artist, Steakhaus, and NGB.