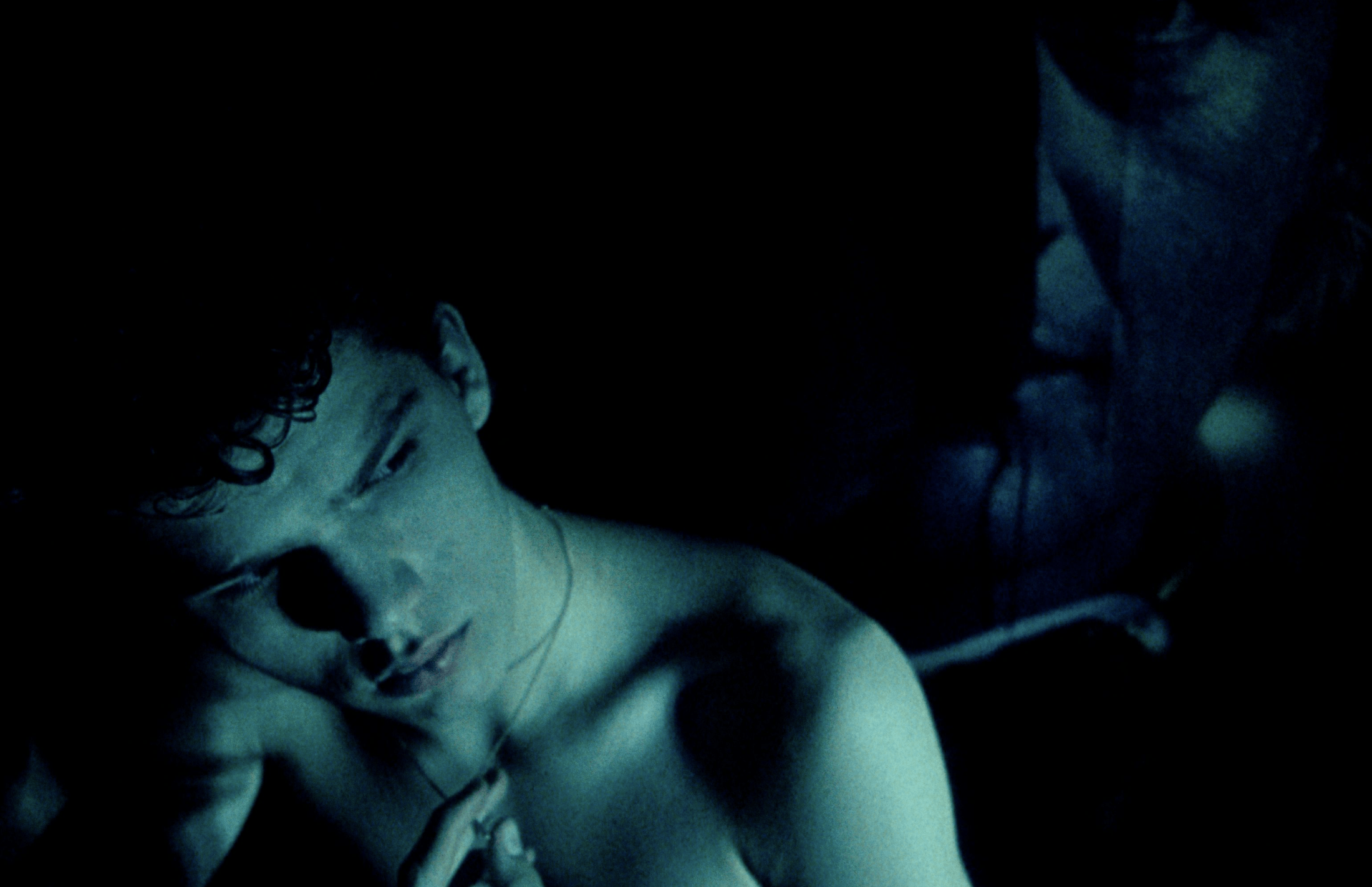 We wanted for the audience to think retrospectively, and link together things they had seen earlier without really noticing them. For example, [in RED] we remain for quite awhile on this shot—when the dog enters the church—in order for them to remember they had already seen that shot. Because a few minutes earlier, the heroine [Irene Jacob] had stood right there, at the same place… I tried to accumulate those signs, especially in RED, so that the audience can realize that what they see, they've seen before and have stored somewhere in their subconscious. Many of these signs do not reach the audience… But as the signs keep piling up, the audience will get some of them and finally understand the rule. — Krzysztof Kieślowski
This weekend, Kieślowski's THREE COLORS TRILOGY opens in Santa Monica with an American Cinematheque triple feature of the 4K restorations. Throughout the month of August, the films will play on separate bills at the Cinematheque's Los Feliz theater.
Adapting the post-revolutionary values attached to the colors of the French flag—liberté (blue), égalité (white), fraternité (red)—through the lens of individual lives and circumstances, Kieślowski opens the trilogy in Paris with the "afterlife" of Julie (Juliette Binoche), a composer who has lost her husband and daughter in a car accident.
WHITE—set in Paris and Poland—dispenses with BLUE's formalist aesthetic for a comedic look at a misbegotten couple, played by Zbigniew Zamachowski and Julie Delpy. In RED, Kieślowski's true themes—happenstance and destiny—circle around the story of a model (Irene Jacob) and a judge (Jean-Louis Trintignant) in Geneva. Celebrating the magic of coincidence, this valedictory masterpiece ends with a final act of reification.
See link below for details.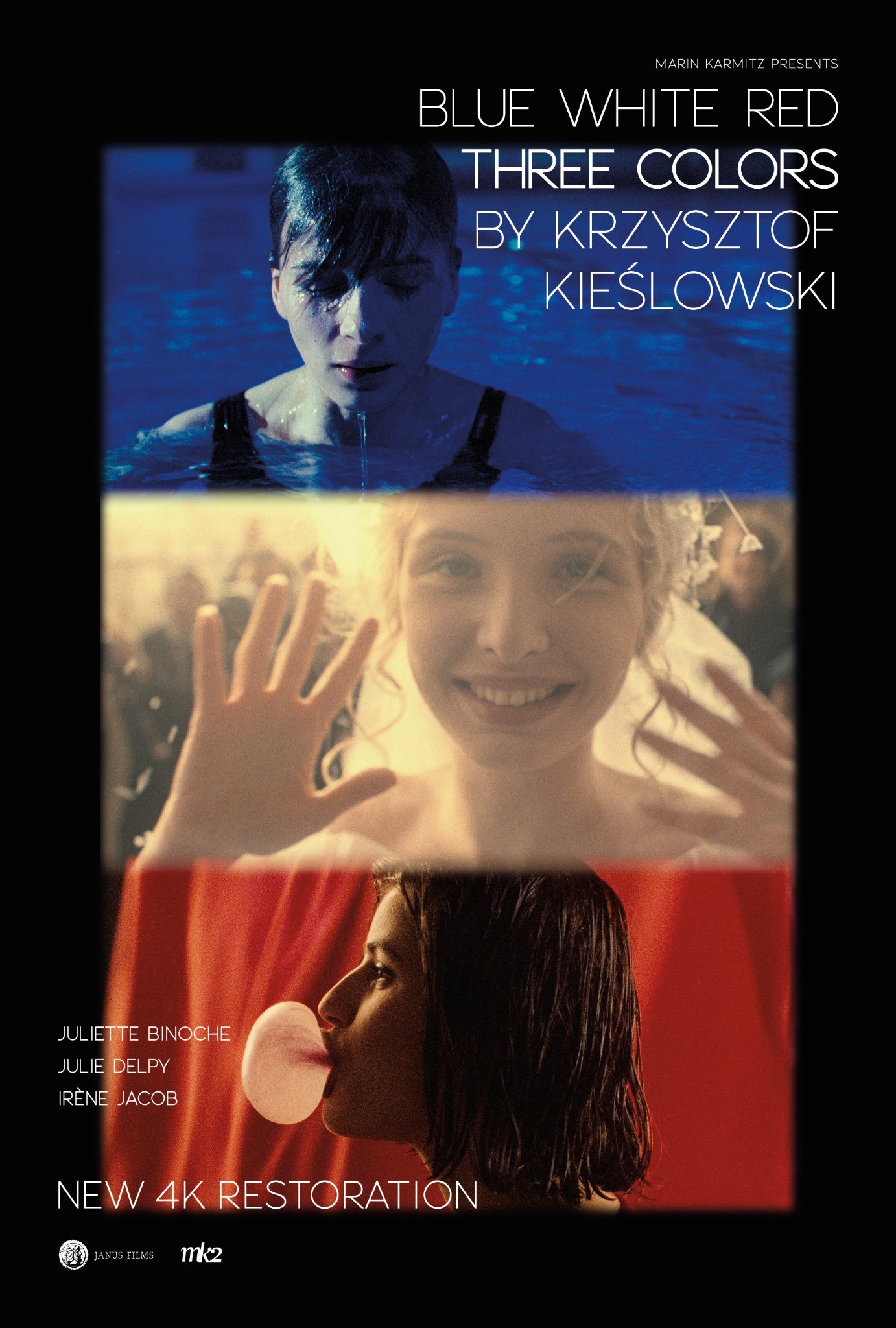 KRZYSZTOF KIEŚLOWSKI'S THREE COLORS TRILOGY
BLUE, WHITE, and RED triple bill
Sunday, August 7, at 5 pm
Aero Theatre
1328 Montana Avenue, Santa Monica
THREE COLORS — BLUE
Wednesday, August 10, and Sunday, August 14, at 7 pm
Friday, August 12, at 1:30 pm
Los Feliz 3
1822 North Vermont Avenue, Los Angeles
THREE COLORS — WHITE
Wednesday, August 17, at 7 pm
Friday, August 19, at 1:30 pm
Monday, August 22, at 10 pm
Los Feliz 3
1822 North Vermont Avenue, Los Angeles
THREE COLORS — RED
Wednesday, August 24, and Saturday, August 27, at 7 pm
Friday, August 26, at 1:30 pm
Los Feliz 3
1822 North Vermont Avenue, Los Angeles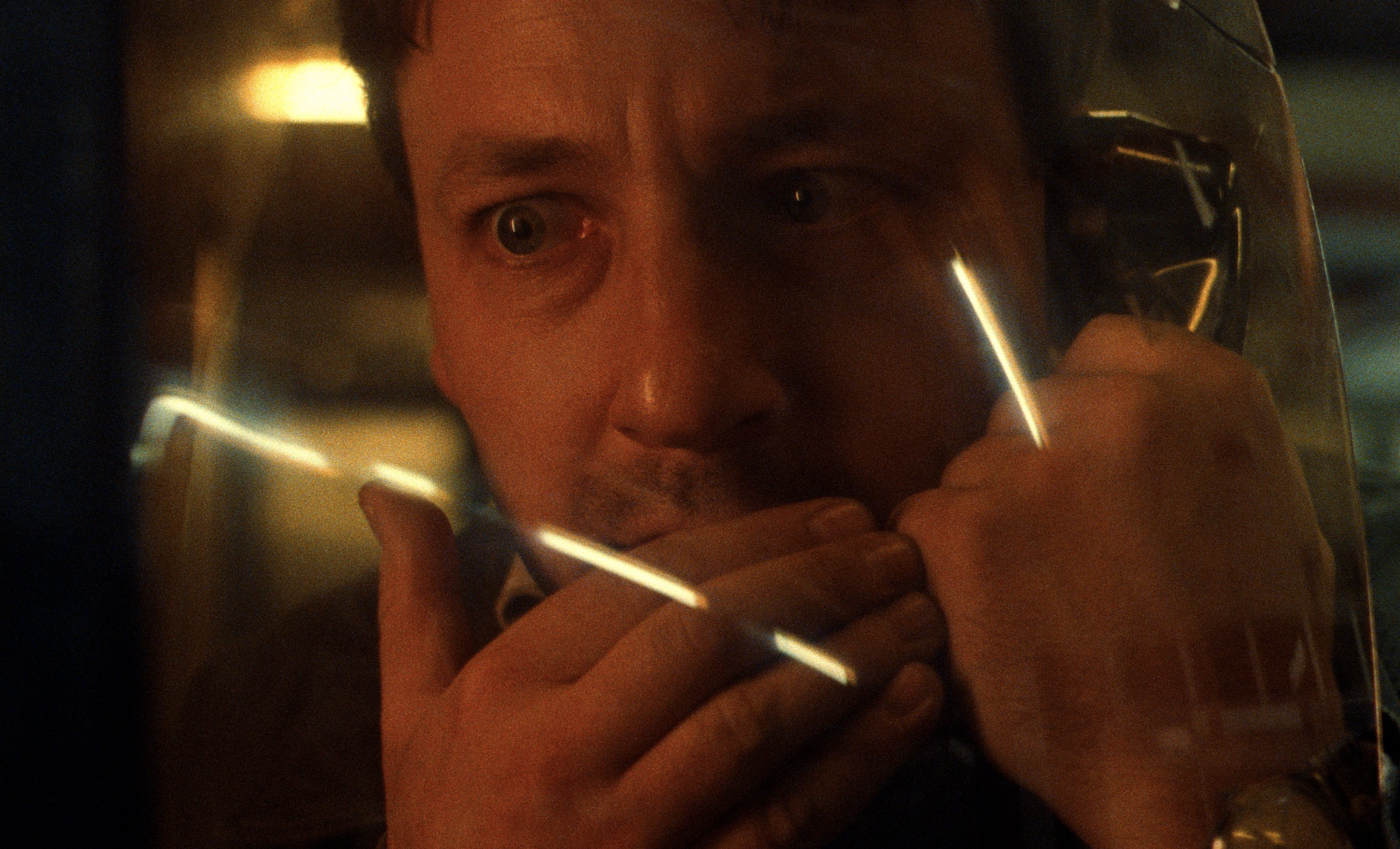 Krzysztof Kieślowski, Three Colors Trilogy, from top: Juliette Binoche (Blue, 1993); Yann Trégouët (Blue); Three Colors poster—Julie Delpy (White, 1994) center image—courtesy and © Marin Karmitz and Janus Films; Zbigniew Zamachowski (White); Irene Jacob (Red, 1994); Jean-Louis Trintignant (Red). Film stills courtesy and © Janus Films.