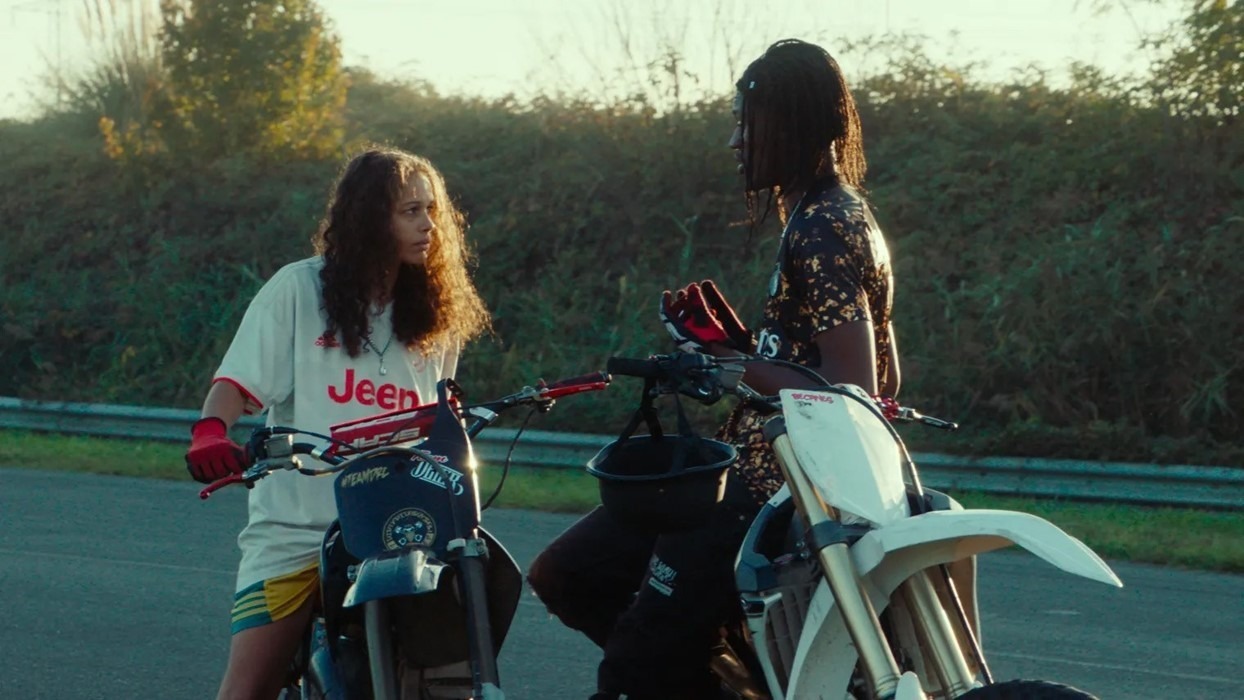 I'm fascinated by the physicality of [dirt biking], with the physical relationship that the riders have with their own bikes… When you go on the road with them, it's very contagious, very tempting. Of course there is risk involved… Then there's the noise. The bikes roar like lions. A group of bikes creates a symphony, there's this physical vibration, this energy released.
The practice itself is very poetic, very spectacular. It's very technical, like skating or snowboarding. They have to learn it and then they share it and challenge each other to learn the different tricks, to overcome their own limits. — Lola Quivoron*
This week, Quivoron brings her Cannes Un Certain Regard jury prize winner RODEO—her feature follow-up to the bike culture doc Dreaming of Baltimore—to The American French Film Festival for its Los Angeles premiere. Join the writer-director and her co-writer Antonia Buresi (who co-stars with Julie Ledru in the film) for a Q & A following the screening.
See link below for details.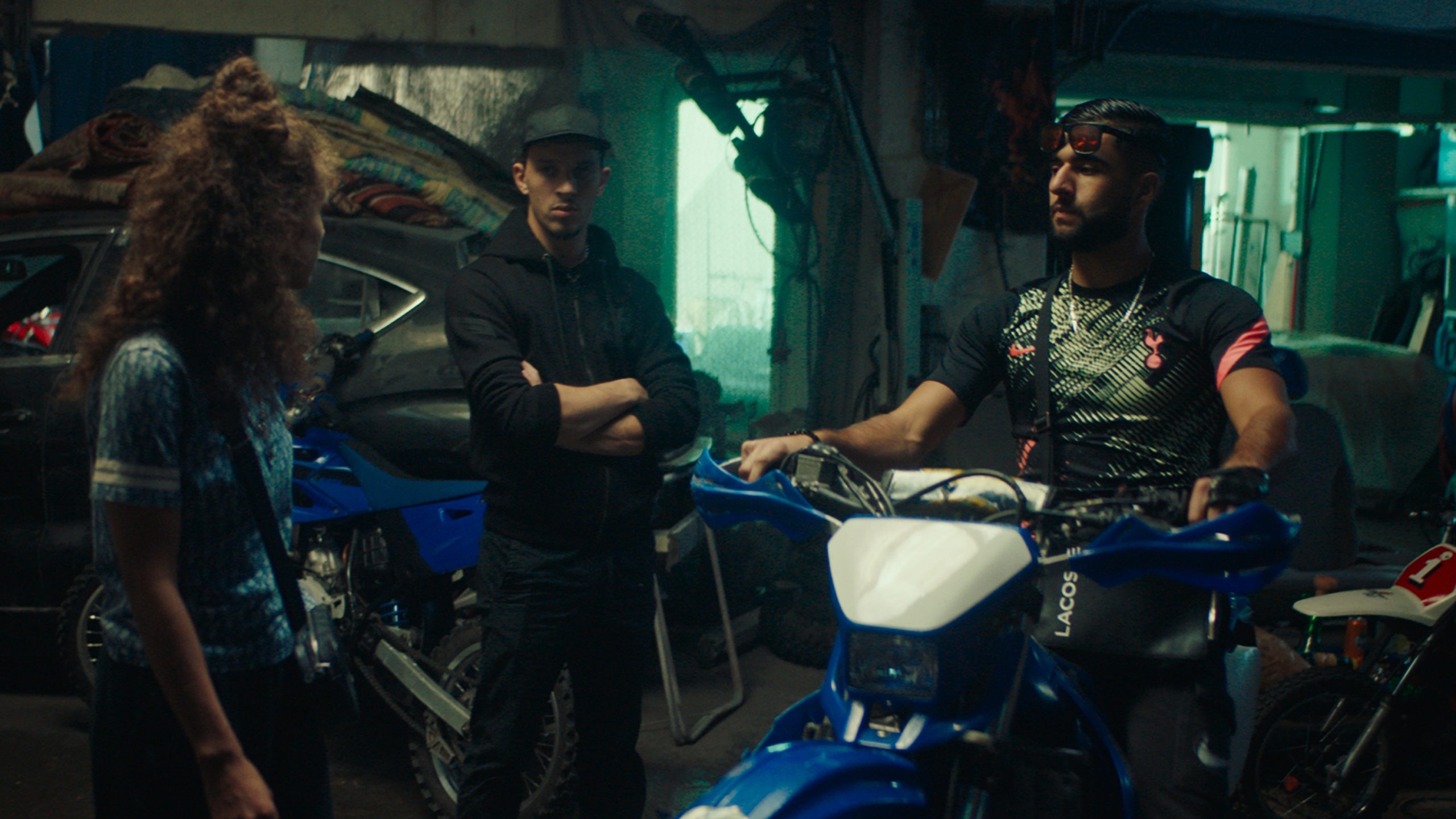 Directed by Lola Quivoron
Wednesday, October 12, at 8 pm
The American French Film Festival
Truffaut Theatre — Directors Guild of America
7920 Sunset Boulevard, Los Angeles
*Scott Roxborough, "Director Lola Quivoron on Embedding Herself in France's Underground Dirt Bike Scene," Hollywood Reporter, July 22, 2022.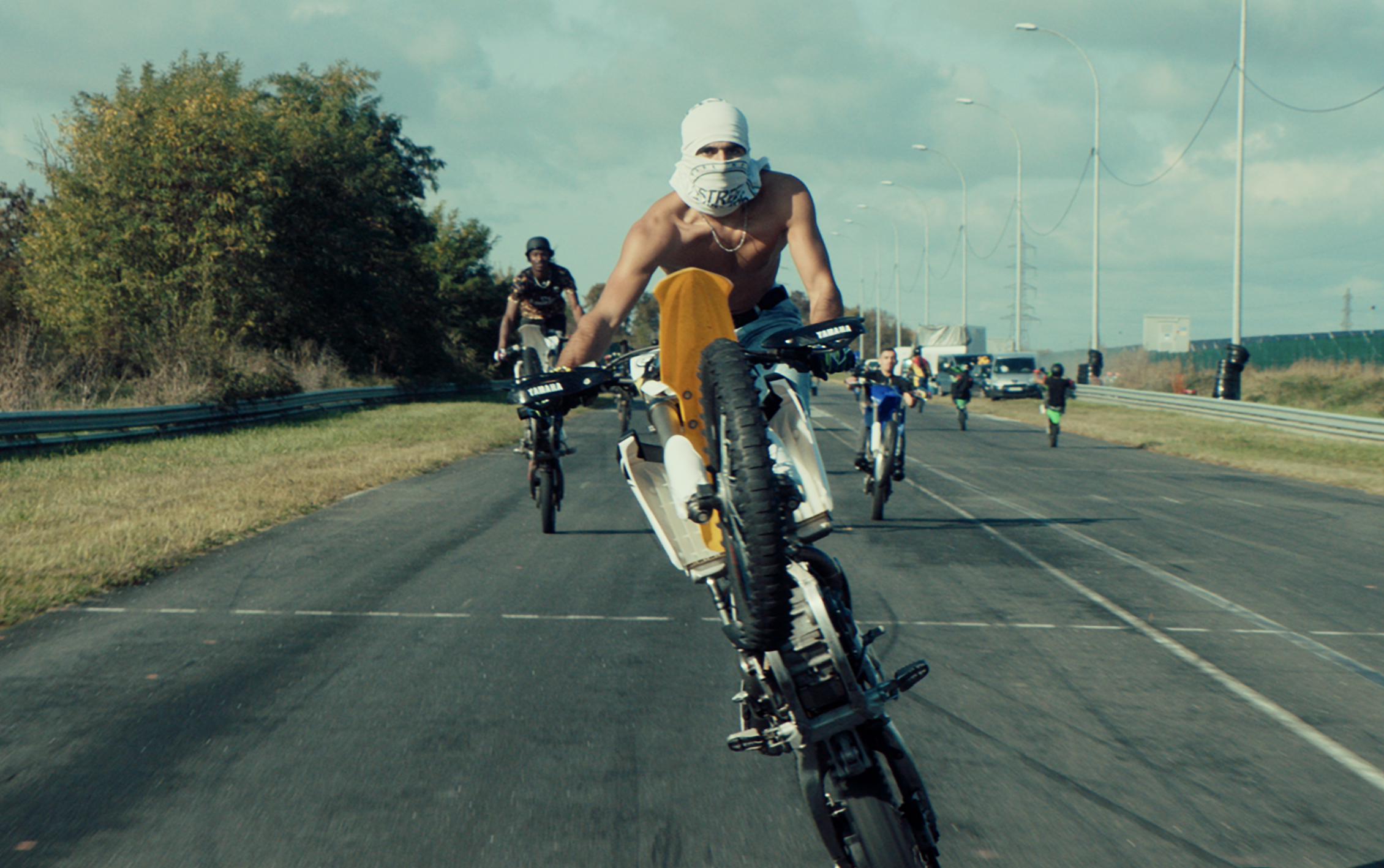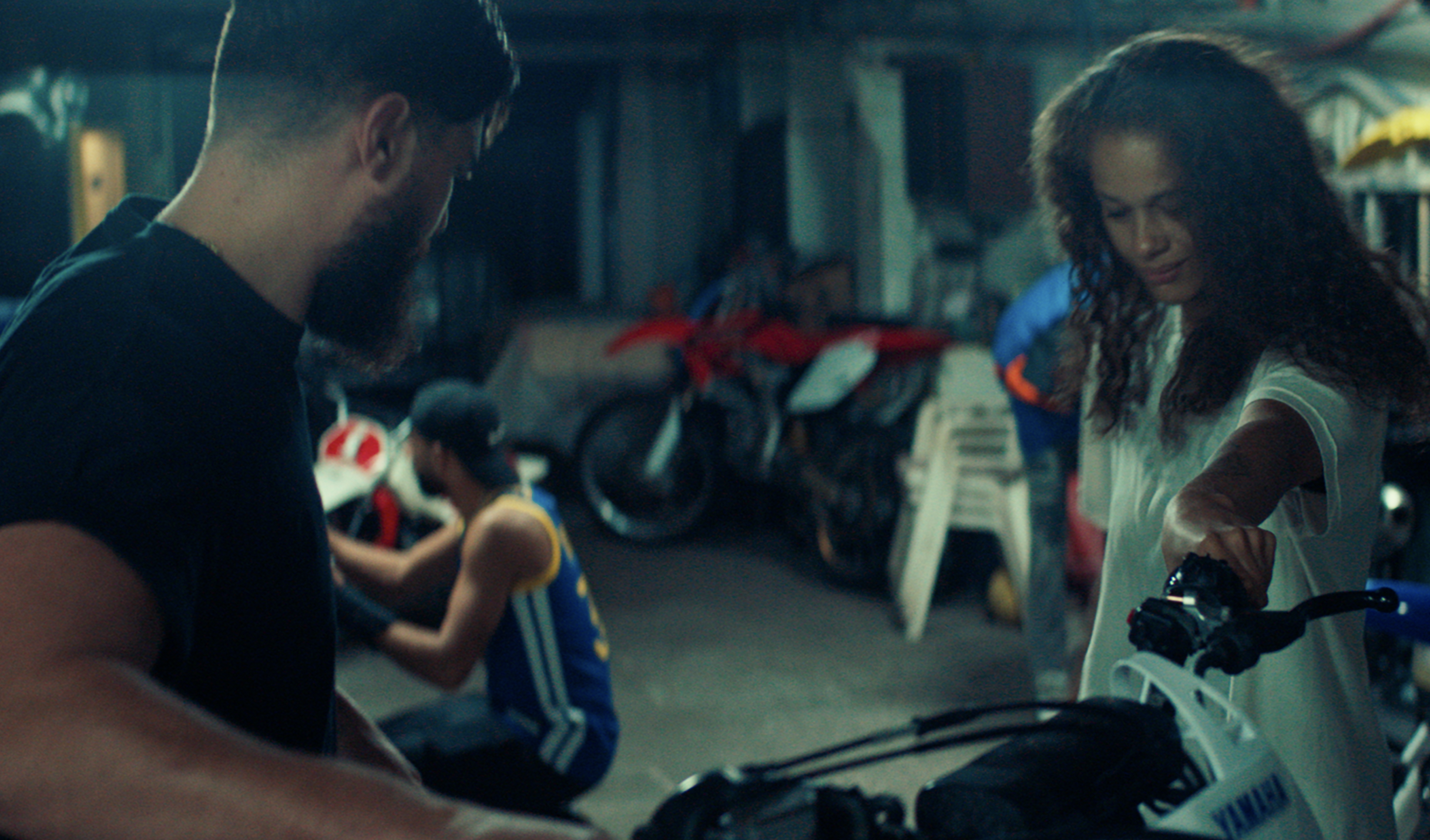 Lola Quivoron, Rodeo (2022), with Julie Ledru (5).
Film and poster images courtesy and © Les Films du Losange and Music Box Films.