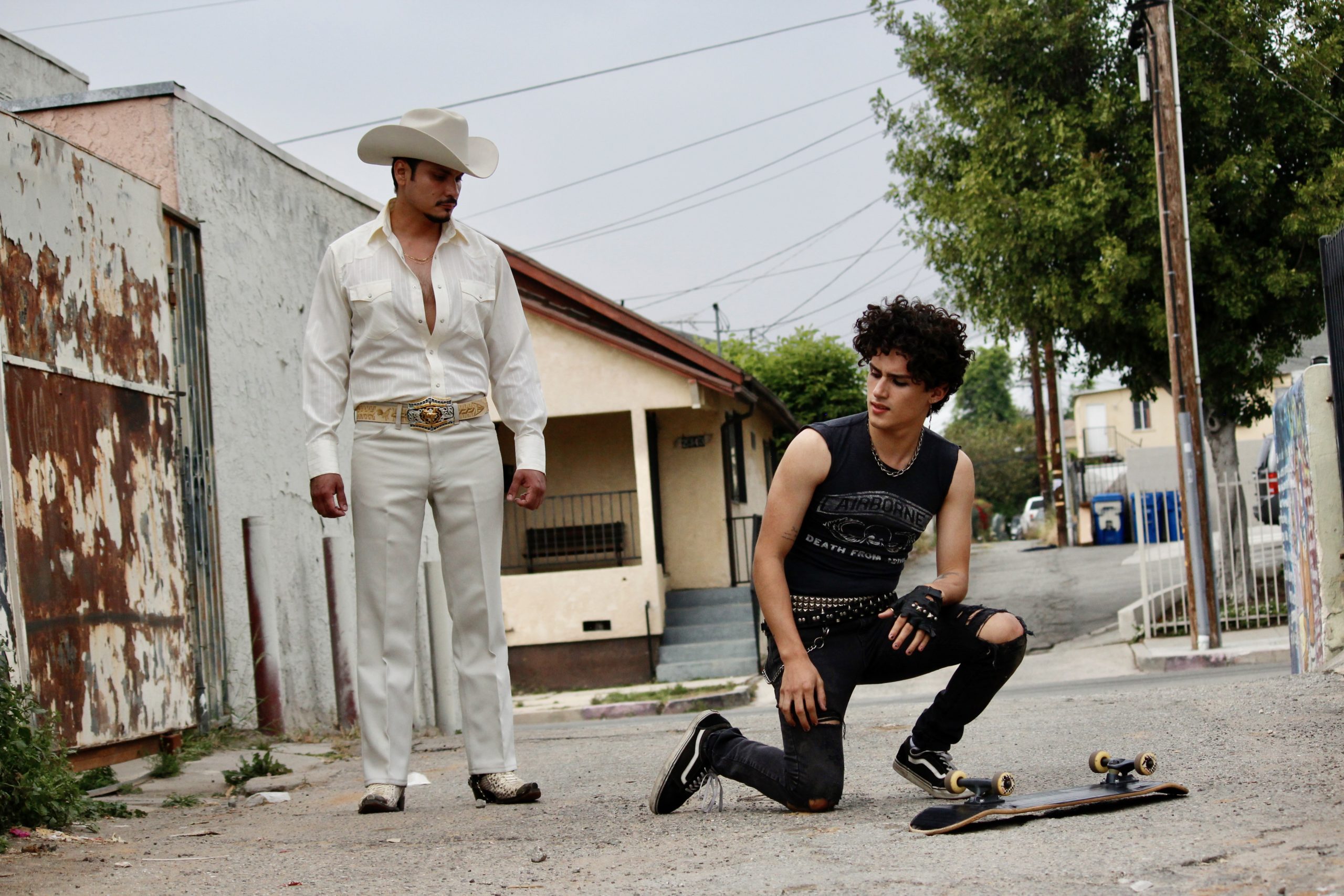 As the youngest son from a farm-and-factory-laboring immigrant family of nine, I grew up in the United States always coming home to rural Mexico—a bucolic land of memory, Catholicism, and gendered traditions in which homosexuality simply did not and could not exist. I arrived at adolescence dancing cumbia and quebradita, wearing cowboy boots and learning to master the guitar so I could perform at Sunday mass. I arrived at adolescence overcome by Cholo culture, barrio gang violence, and the constant concern of so many relatives landing in prison. But I also arrived at adolescence burdened by a shameful secret I couldn't quite make sense of and which, as the time went by, forced me further and further into a lonely place of fear, shame, and vigorous introspection…
I will never forget entering a gay vaquero bar for the very first time and seeing my Tio Luis—a macho cowboy from the sierras of Durango—dancing arm-in-arm with another man. I had never seen anything like it. I had never even pondered the possibility of it… [and] after that moment, I would never be the same again. — Daniel Eduvijes Carrera*
In the beguiling 17-minute short EL PAISA, Carmelo (David Ty Reza) is a vaquero mágico, proudly walking the daytime streets of East Los Angeles in full cowboy adornment. Dismissed by some as a paisa—politely translated as "country bumpkin"—he is comfortable in his skin and confident in his powers of persuasion as he rescues goth skater Fernando (Cristian Urbina) from a back alley beatdown. As a parting piece of wisdom, Carmelo tells the 18-year-old, "Get abusado my friend. Don't be a pushover."
Taking that advice to extract himself from a dysfunctional relationship and after a brief conversation with his mother Ernesta (Rocío López), Fernando skates across town to WeHo and back again, running into Carmelo outside a gay vaquero club. Eyes opened to another world of possibilities—and returning to the ranchera music he danced to as a kid—Fernando assembles his own version of cowboy drag and, accompanied by Ernesta, makes his way back to the club.
Written and directed by Daniel Eduvijes Carrera, EL PAISA screens this weekend at Outfest Los Angeles 2023 as part of the LatinXcellence shorts program. The film's original music was written, composed, and produced by Ricky Garay and Silas Hite of Los Tigres del Accordion, presented by Cumbia Fever.
See link and info below for details.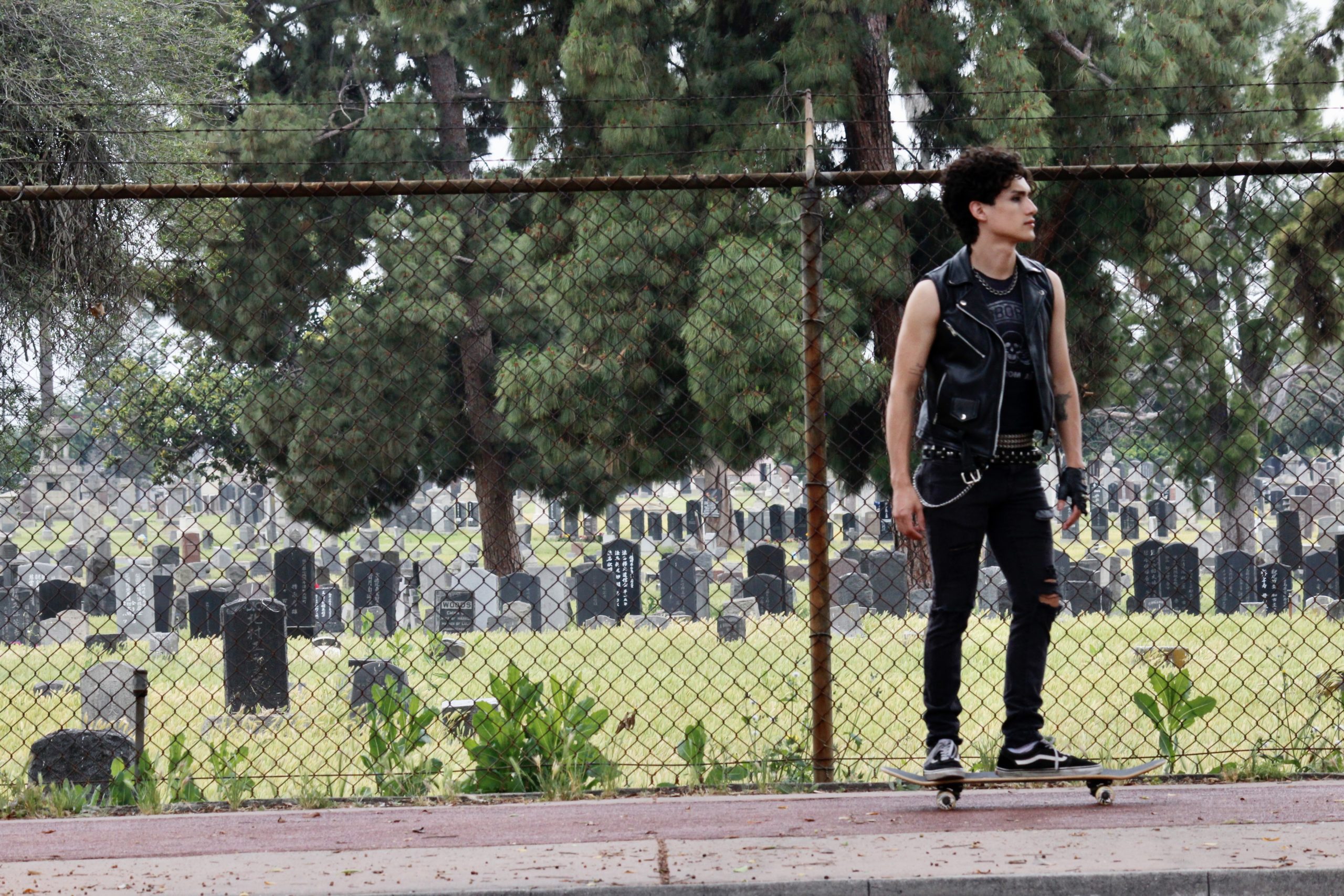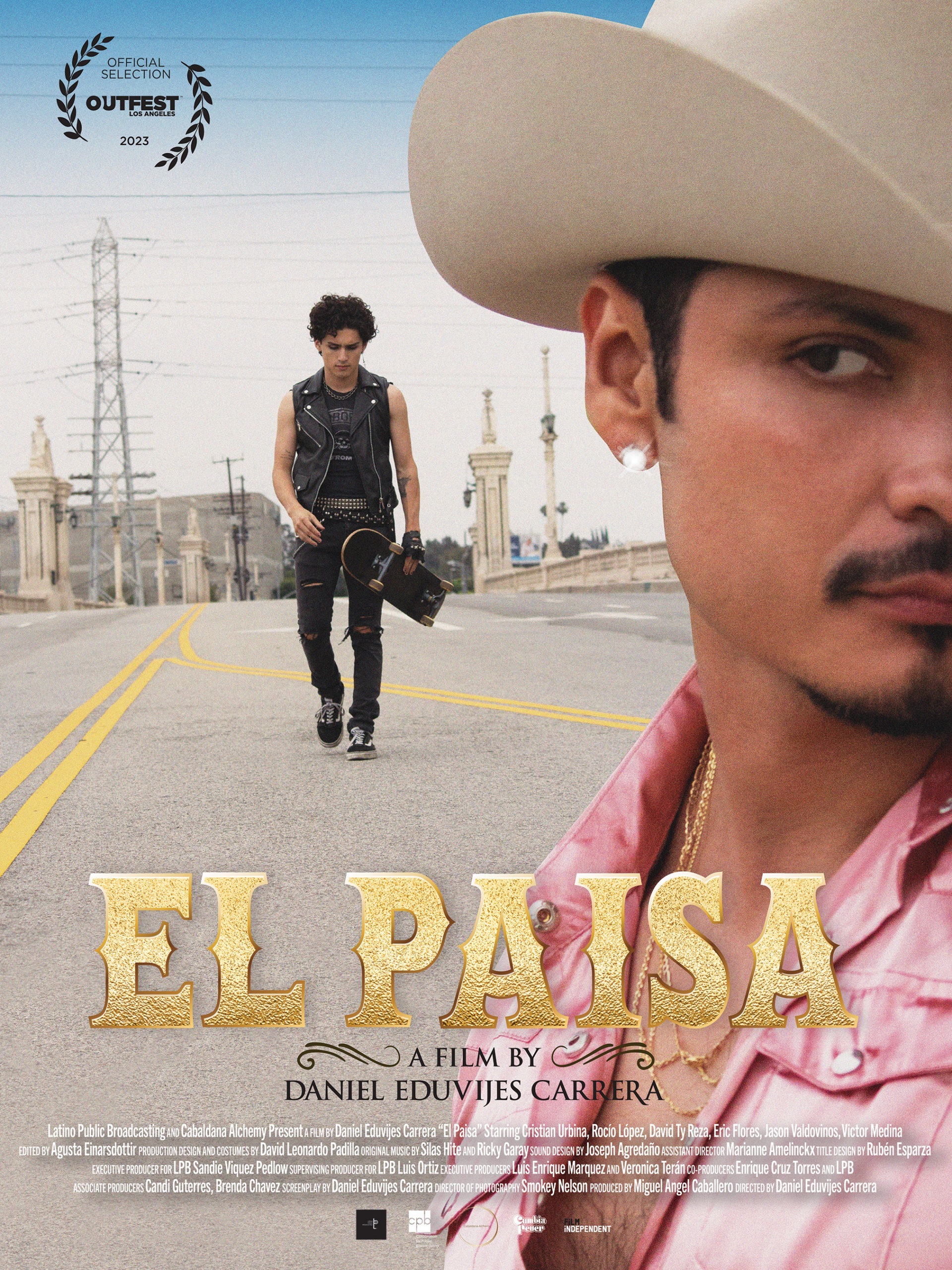 https://www.outfestla.org/films-events
EL PAISA
Directed by Daniel Eduvijes Carrera
Outfest Los Angeles 2023
Screening in SHORTS: LATINXCELLENCE
Saturday, July 22, at 9: 30 pm
Directors Guild of America
7920 Sunset Boulevard, Los Angeles
*Daniel Eduvijes Carrera director's statement courtesy of the filmmaker.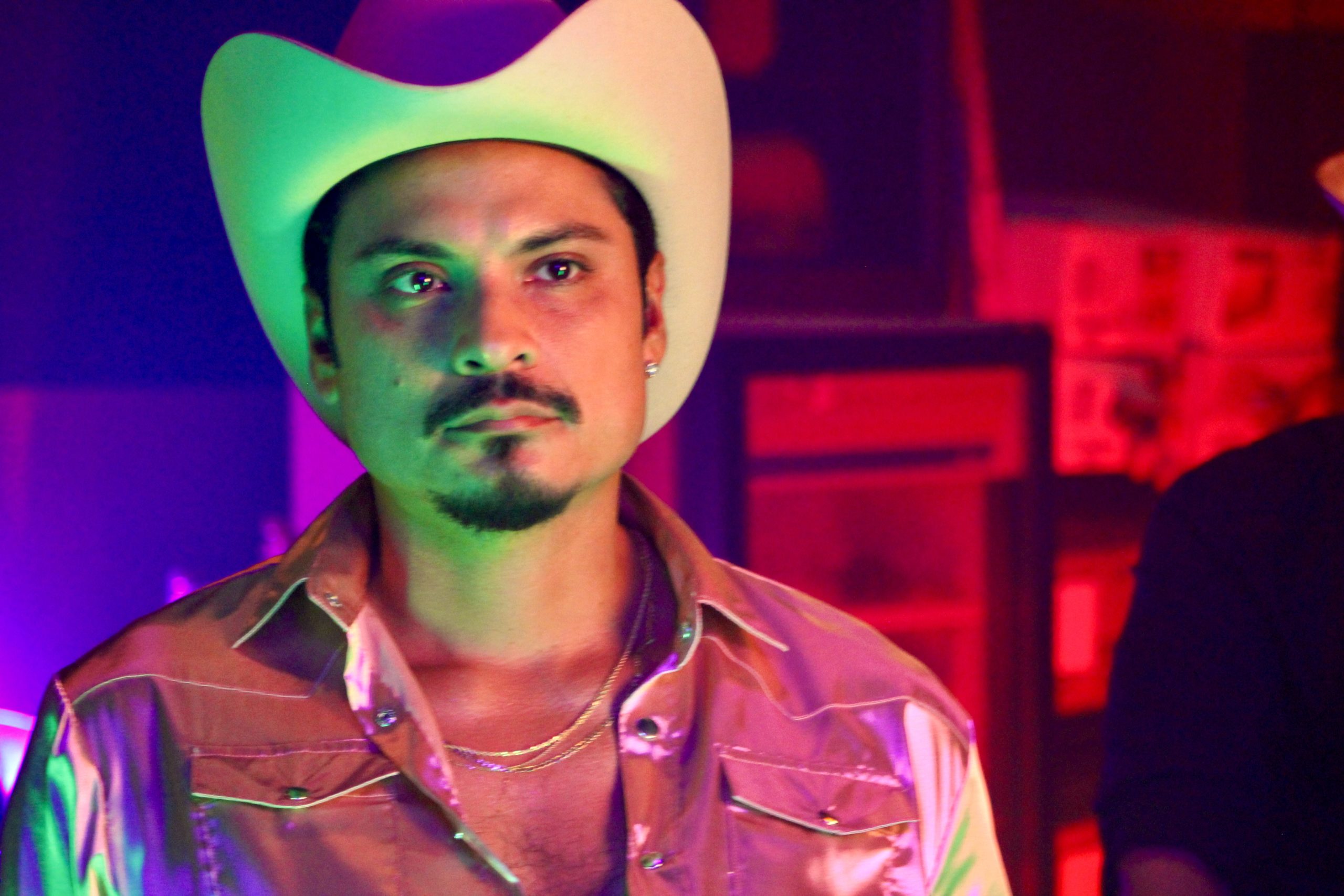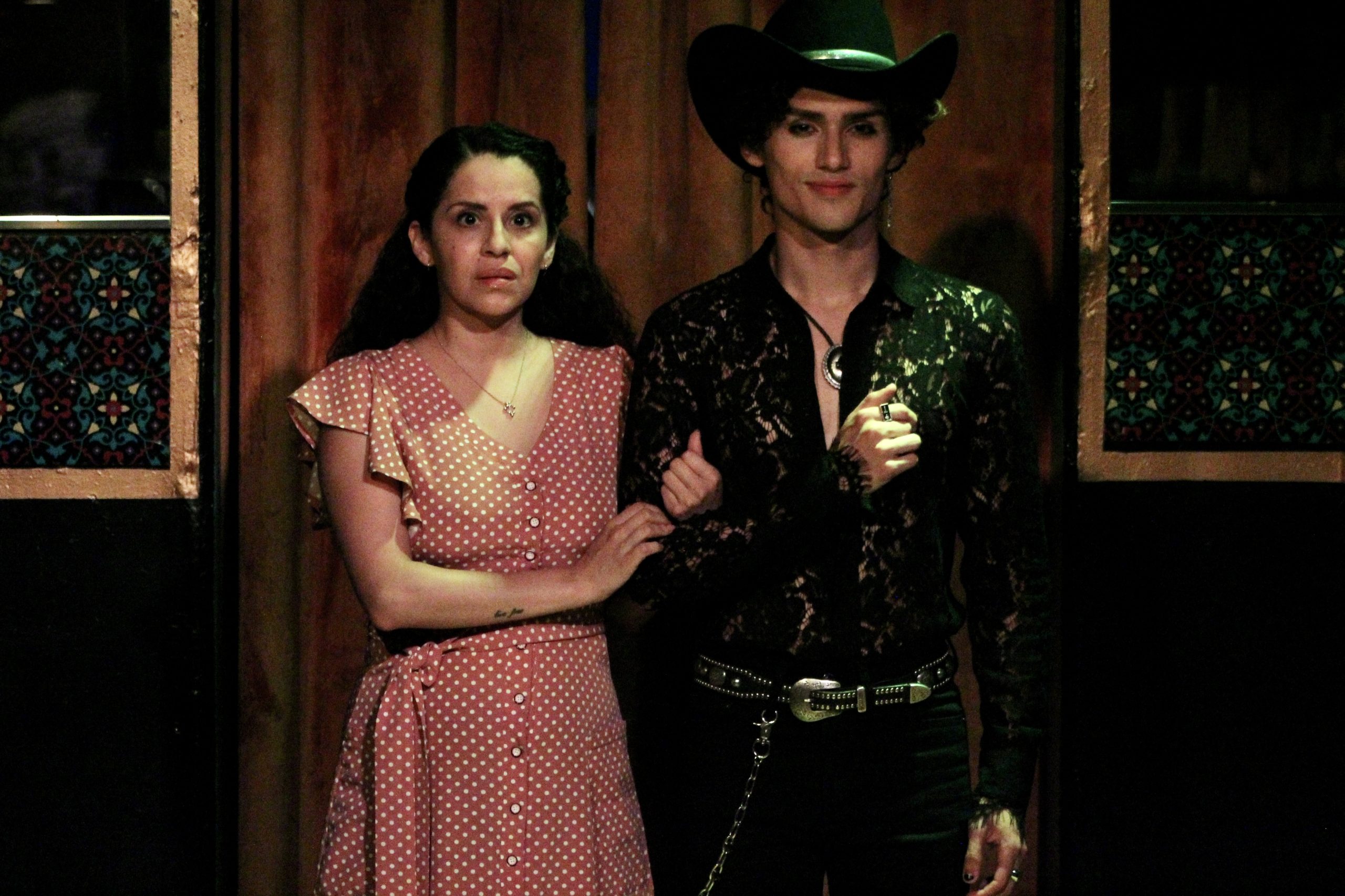 Daniel Eduvijes Carrera, El Paisa (2023), from top: Cristian Urbina; David Ty Reza (left) and Urbina; Eric Flores (right) and Urbina; Urbina; El Paisa poster; Reza; Rocío López and Urbina; Daniel Eduvijes Carrera (left) and Urbina.
Images courtesy and © the filmmakers, performers, Cabaldana Alchemy, and FilmFreeway.