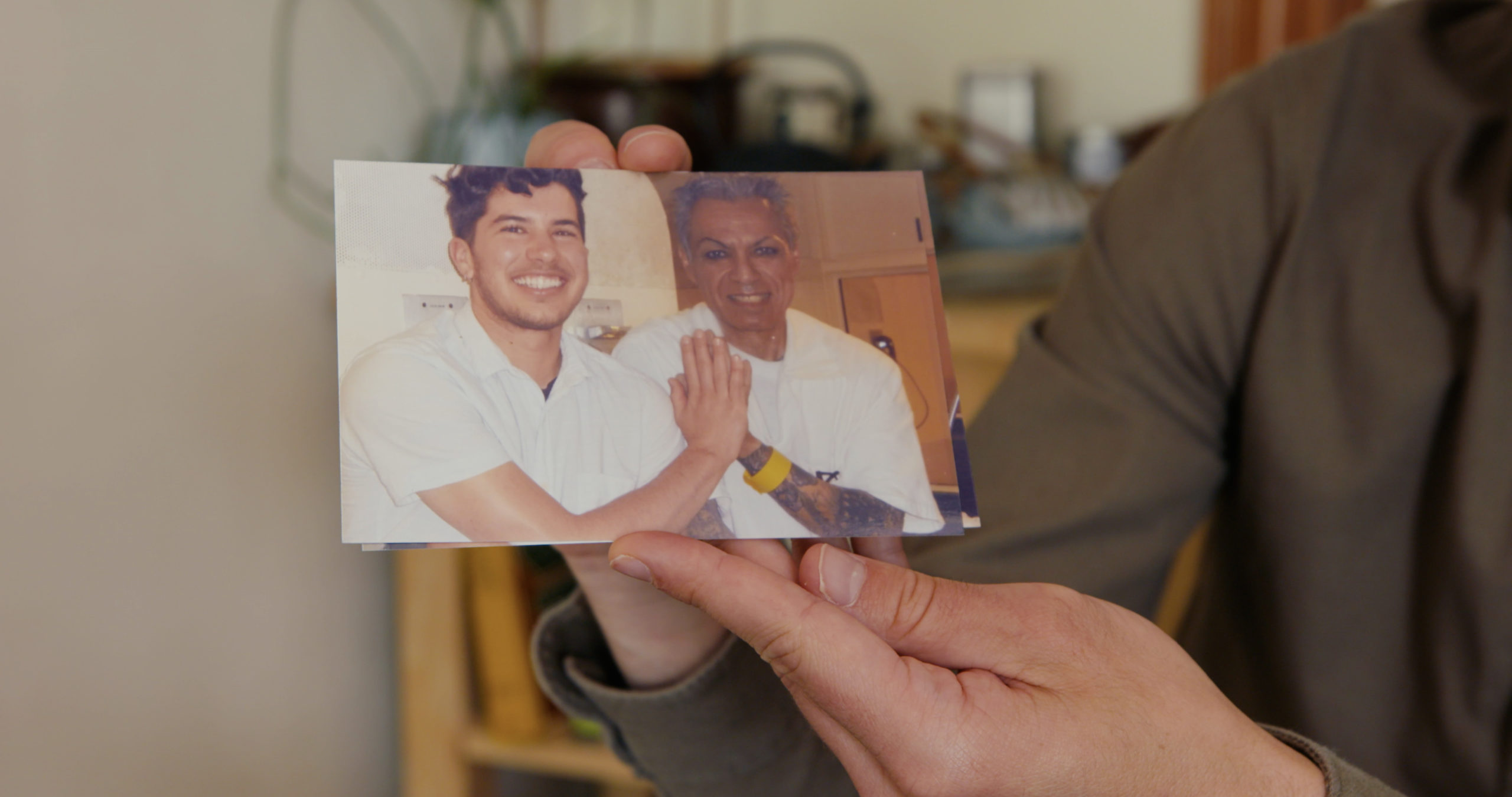 Meet Jamie Diaz—if you haven't already made her acquaintance. Convicted in 1996 of aggravated robbery, Diaz is serving a life sentence in a Texas penitentiary for men. Diaz—a trans woman—has used these past decades for personal and artistic growth, developing a colorful drawing and painting practice from inside.
Fortuitously connecting in 2013 with Gabriel Joffe—who was a volunteer for the advocacy organization Black and Pink—Diaz continued to create artwork as circumstances allowed, initially mailing her finished work to Joffe, who is trans non-binary. Eventually Daniel Cooney Fine Art in Manhattan took an interest and Diaz had a solo show at the gallery last year, communicating with co-curator Joffe by phone during the opening.
Beautifully told in Karla Murthy's 20-minute documentary LOVE, JAMIE, Diaz—who will be eligible for parole beginning in 2025—relates her story of resilience, regret, devotion, shame, and hope, powered by a strong desire for acceptance and a place in the world.
LOVE, JAMIE screens this weekend at Outfest Los Angeles 2023. See links and info below for details.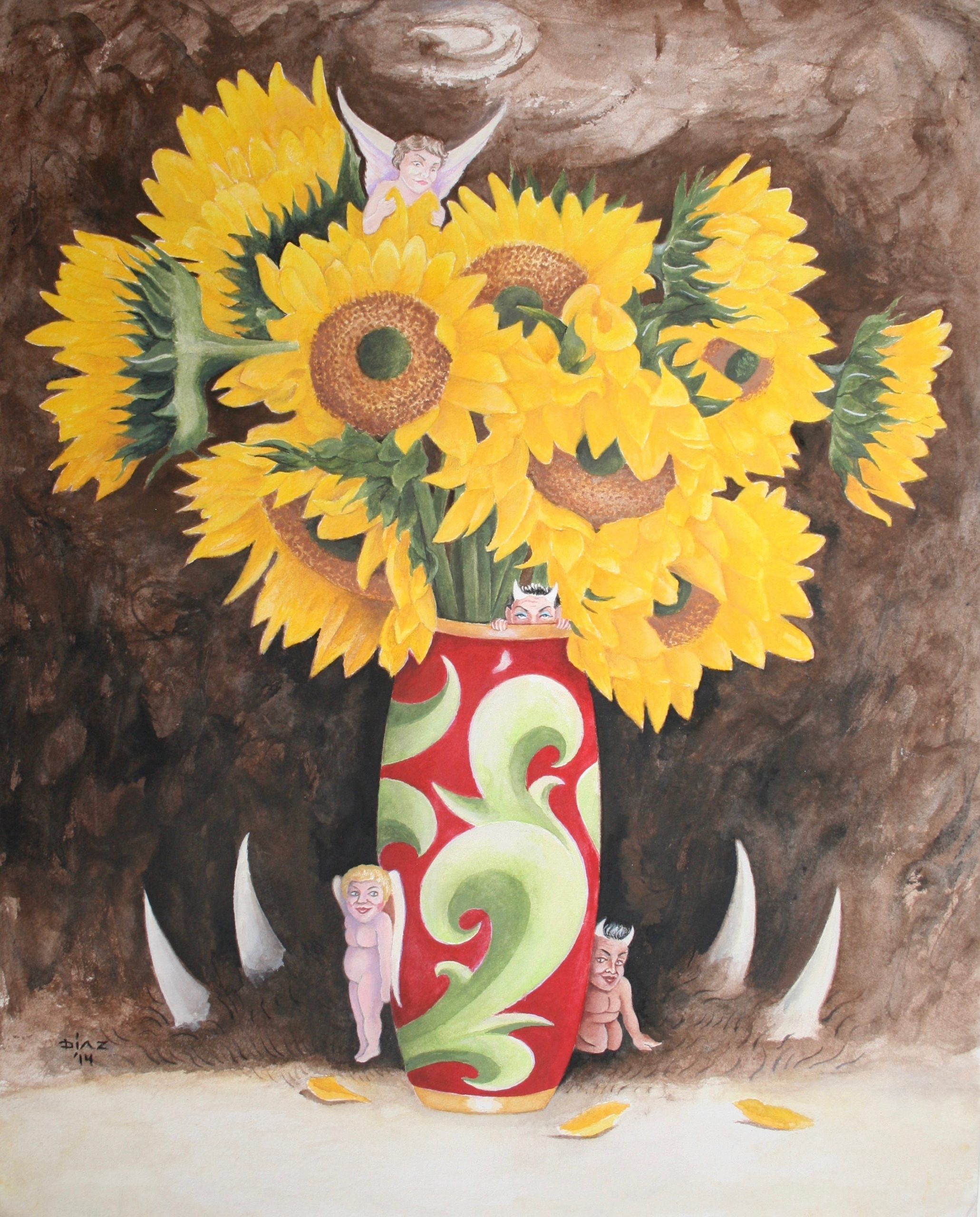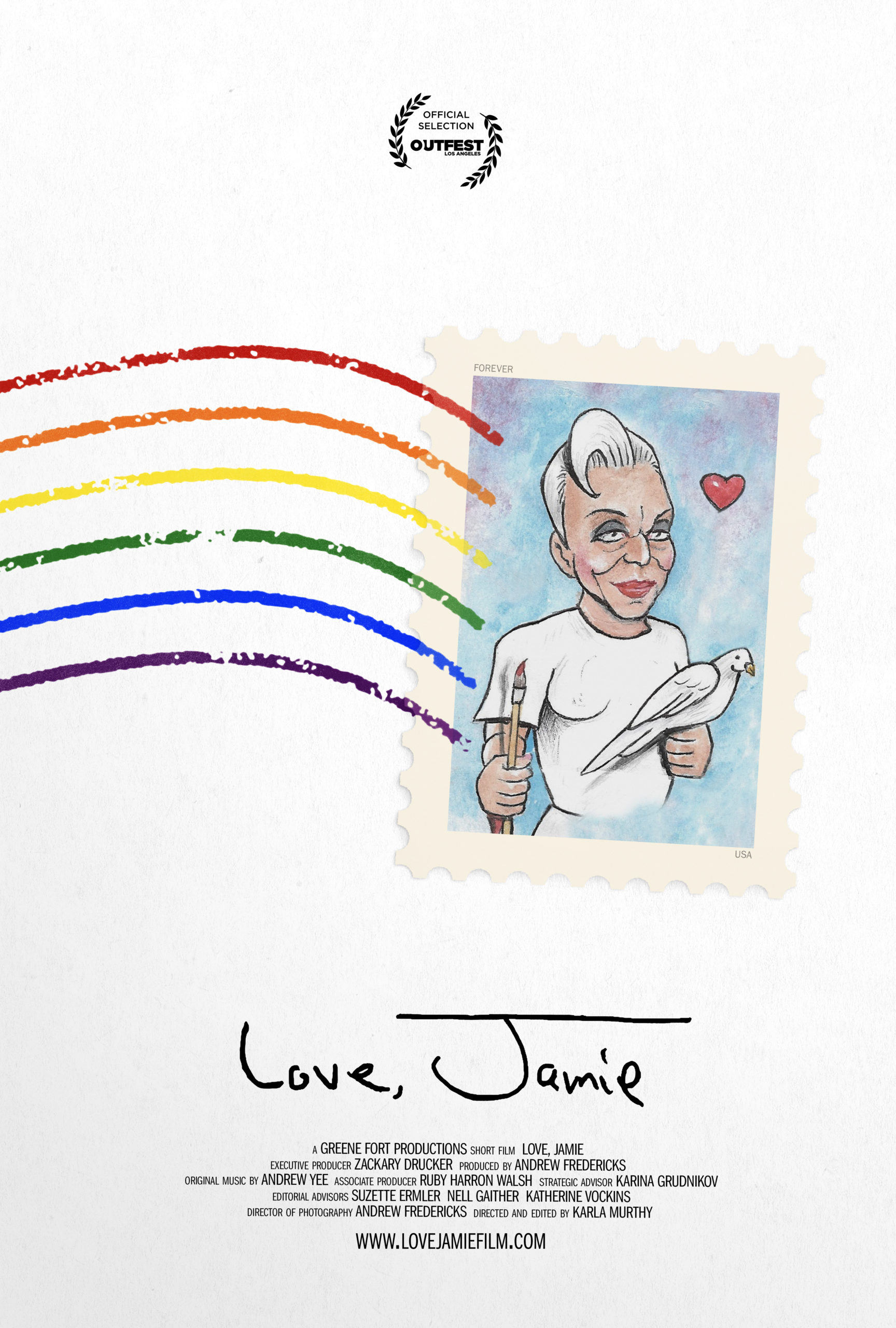 https://www.outfestla.org/films-events
LOVE, JAMIE
Directed by Karla Murthy
Outfest Los Angeles 2023
Screening in SHORTS: IS THIS THE REAL LIFE, IS THIS JUST FANTASY?
Sunday, July 16, at 11 am
Directors Guild of America
7920 Sunset Boulevard, Los Angeles
https://www.lovejamiefilm.com/
Jamie Diaz
https://www.jamiediazart.com/art
Black and Pink
Daniel Cooney Fine Art
https://www.danielcooneyfineart.com/artists/jamie-diaz
Karla Murthy
https://www.karlamurthy.net/about
LOVE, JAMIE won the Outfest Los Angeles 2023 Grand Jury Prize for Outstanding Documentary Short Film.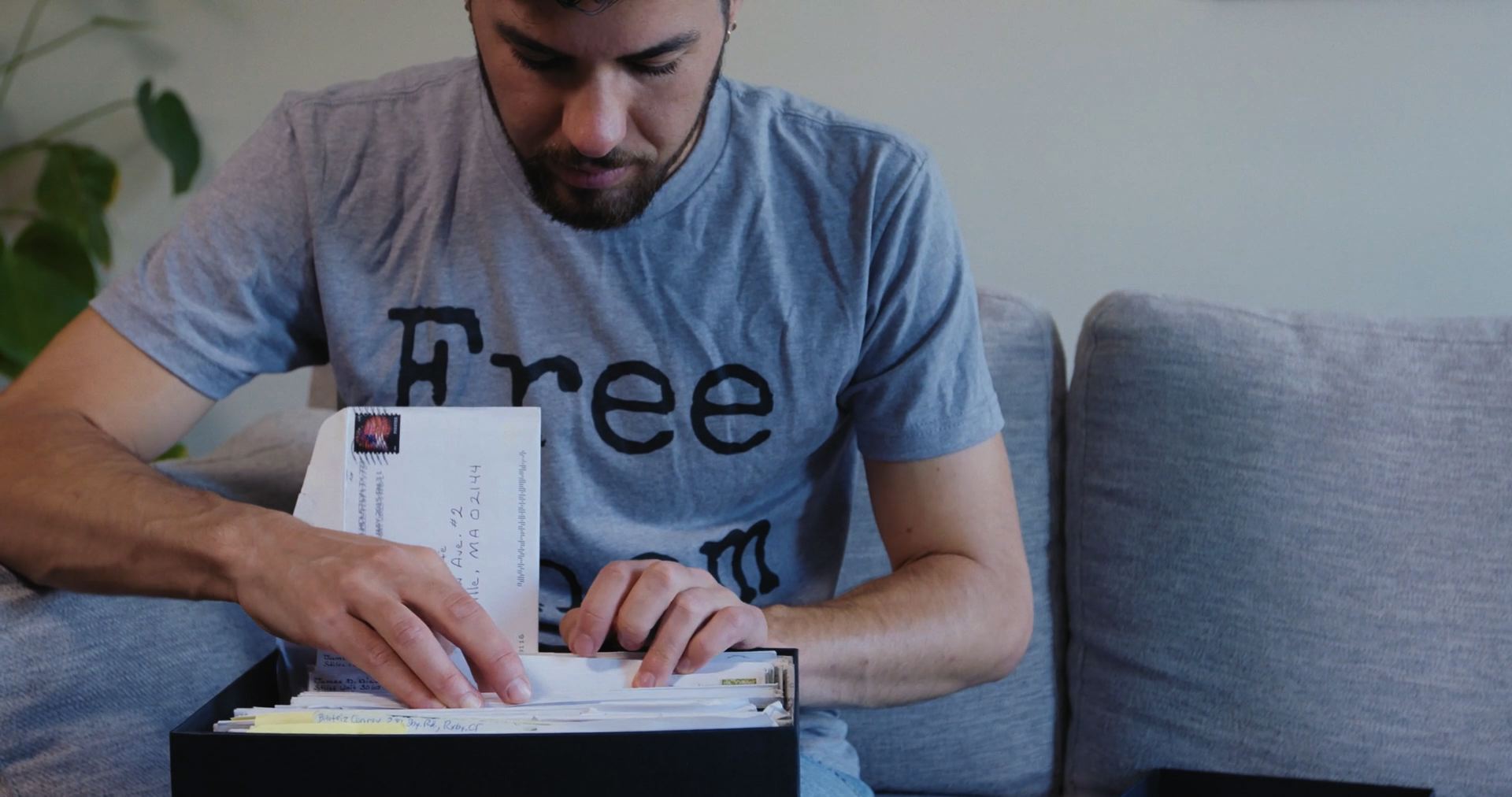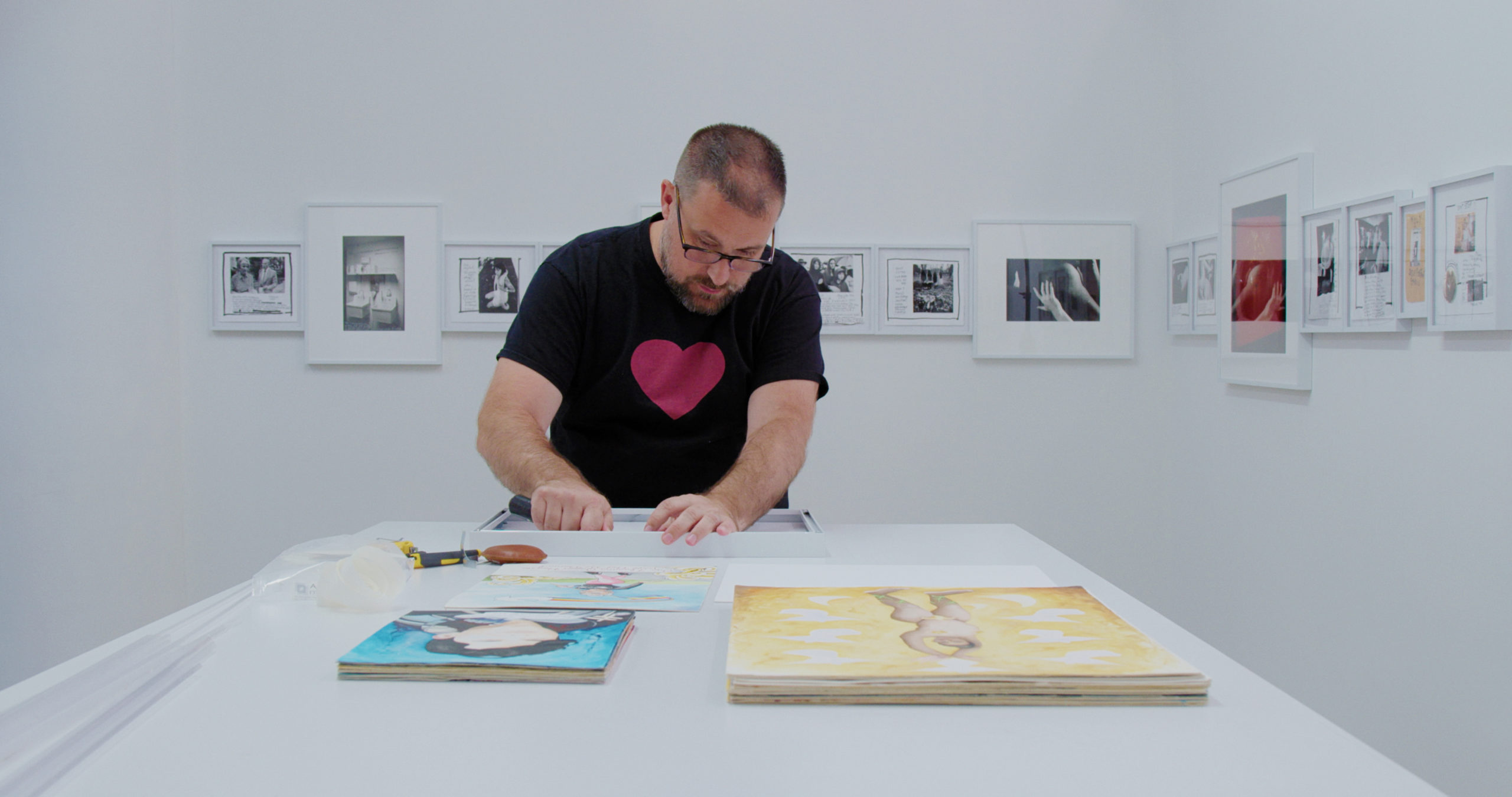 Karla Murthy, Love, Jamie (2023), Jamie Diaz artwork, from top: Our Flaming Queer Hearts Will Not Be Denied, 2020; Even Flowers Bleed 2, 2014; In the Realm of Mortal Existence, 2014; Stop the Mistreatment of Trans and Queer Prisoners, 2016 (detail), A.B.O. Comix. Artwork © Jamie Diaz, courtesy the artist and Daniel Cooney Fine Art.
Film stills, from top: Gabriel Joffe (left) and Jamie Diaz; Joffe; Daniel Cooney. Images and film poster courtesy Greene Fort Productions.