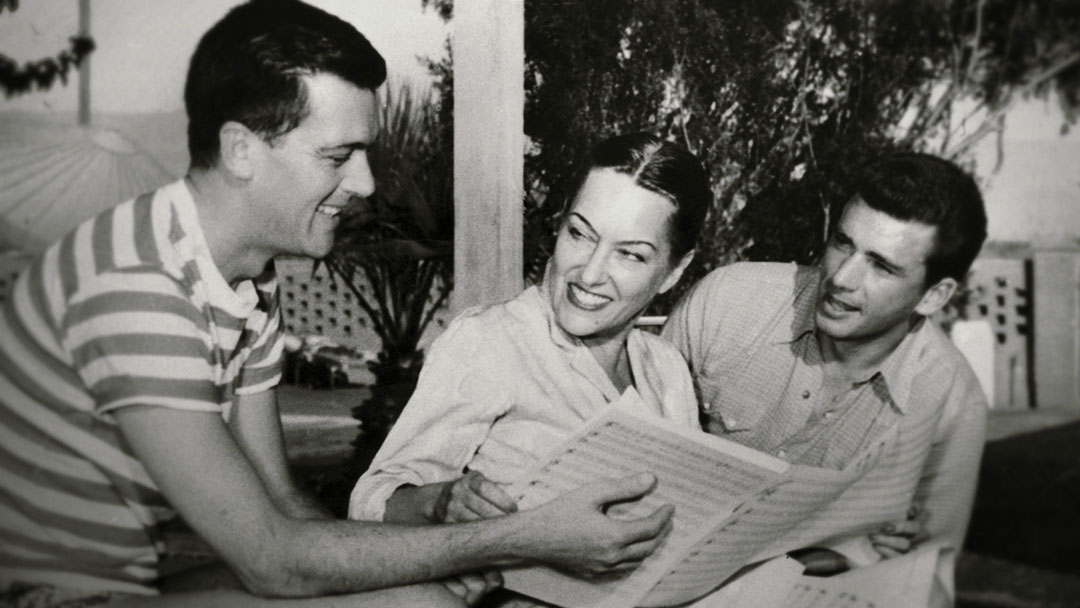 Decades before Andrew Lloyd Webber fired Patti LuPone as Norma Desmond and replaced her with Glenn Close, another drama over the musical makeover of Sunset Boulevard played out in California and New York. In the mid-1950s, a fledgling songwriting team made up of nightclub pianist-composer-arranger Dickson Hughes and actor Richard Stapley—who was on a road trip with his wife when he fell in love with Hughes after seeing him perform in a Monterey supper club—met with Norma herself.
Gloria Swanson—a silent screen legend who failed to land any roles of substance after her stunning return in Billy Wilder's 1950 masterpiece—came up with the idea to turn the property into a musical. As the three collaborators worked on songs and demo recordings, a scenario developed that echoed the film's narrative: Swanson fell for the young British actor and would-be lyricist. Stapley—who had William Holden's looks but not his talent—rebuffed her affections, and the musical project, titled Boulevard!, soon fell apart.
Documentary director Jeffrey Schwarz has picked up the thread of this forgotten story in his fascinating new film BOULEVARD! A HOLLYWOOD STORY, which is playing on the big screen at Outfest LA 2021. See link below for details.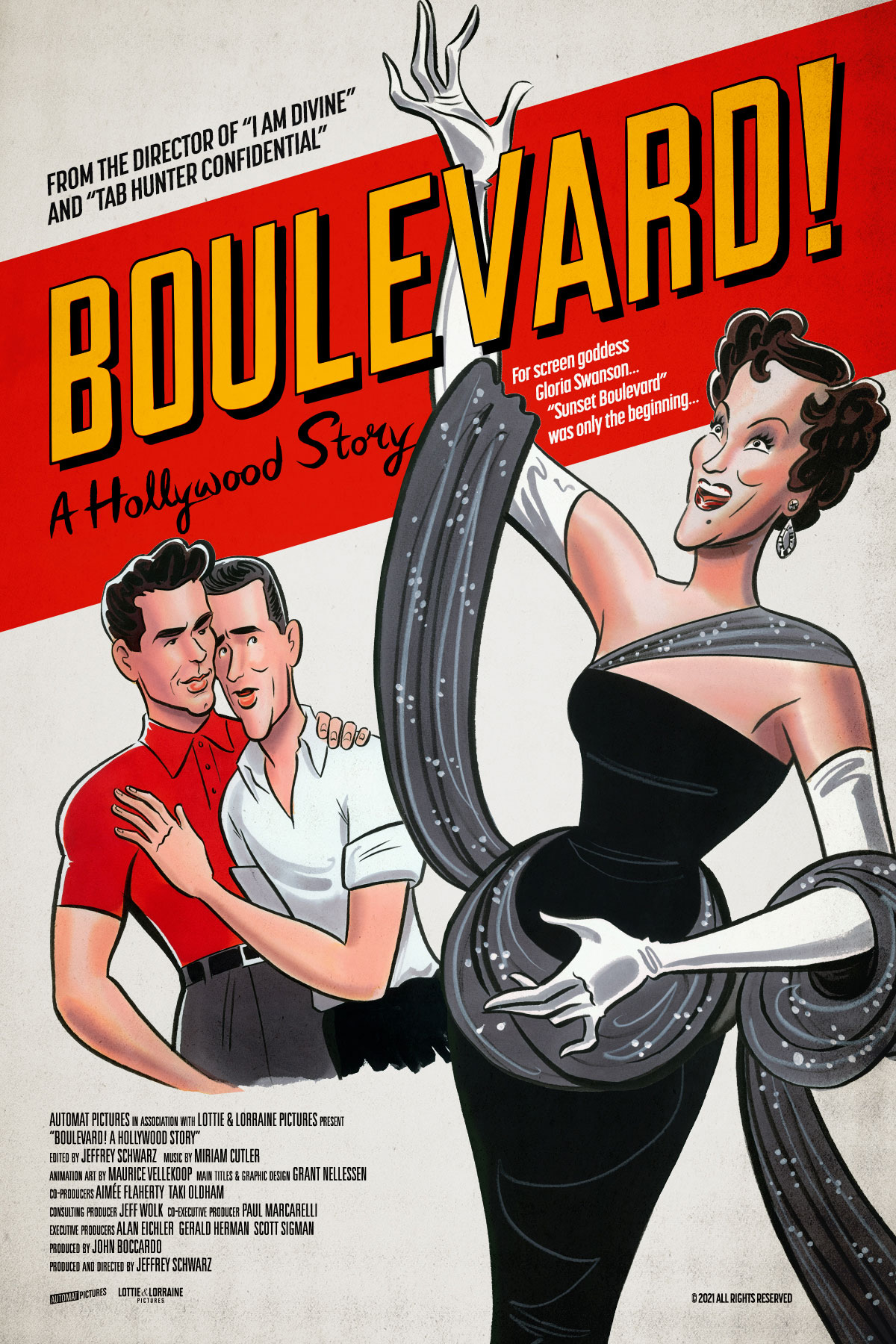 Directed by Jeffrey Schwarz.
Outfest LA 2021
Tuesday, August 17, at 7:15 pm.
Directors Guild of America
7920 Sunset Boulevard, Los Angeles.
Streaming August 18, 19, and 20.
Jeffrey Schwarz, Boulevard! A Hollywood Story (2021), from top: Gloria Swanson;in 1957 on Steve Allen's television show performing a number from Boulevard!; Dickson Hughes, Swanson, and Richard Stapley; U.S. poster featuring animation art by Maurice Vellekoop; Swanson; Hughes, Swanson, and Stapley, art by Vellekoop. Images courtesy and © Automat Pictures and Lottie & Lorraine Pictures.