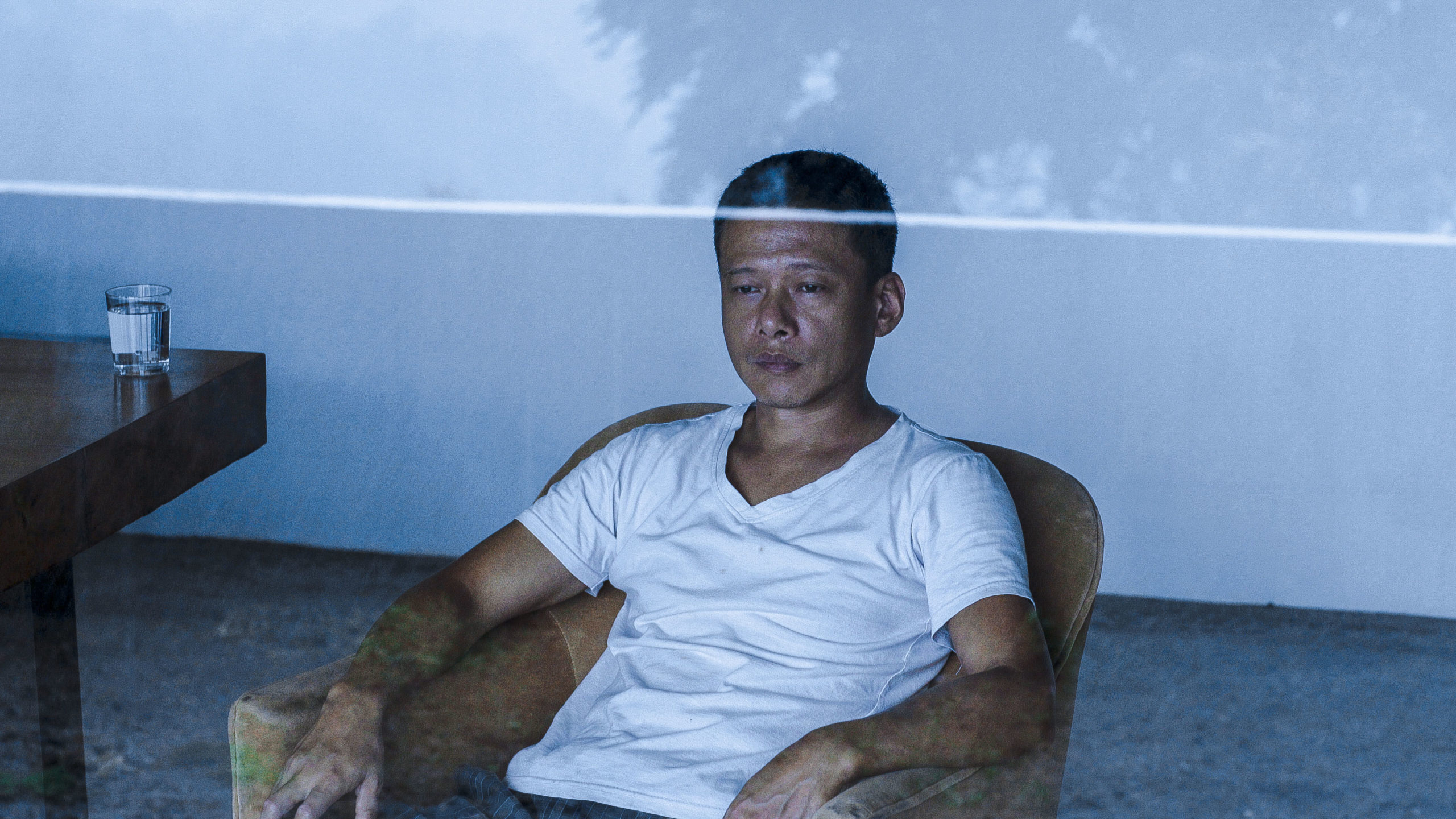 For the first decades of his career as a director and screenwriter, Tsai Ming-liang followed the traditions and complications of conventional film production, catering to a mainstream audience and its generic expectations of dialog, plot, and resolution. But once discovered by the art world and its unique venues of exhibition and installation, Tsai was free to downsize, working with a small budget and crew to create a very personal cinema landscape.
Tsai's new film DAYS—which features his longtime muse Lee Kang-sheng (as Kang) and Anong Houngheuangsy (as Non)—quietly tracks the solitary hours of the two men across a mostly urban landscape. While Non is portrayed as active and somewhat industrious—moving through an exercise of menial tasks with a semblance of agency—Kang has reached a point of crisis and is now adrift, suspended between resignation and regret. Human connection is made once Kang, in his hotel room, consults his phone and then strips the bed of its covers in anticipation of a visit from Non. What follows is an act of communion wherein sensuality and release are contained within gestures of consideration, deference, and generosity.
This is a cinema of pure contemplation, as well as a reminder of what Noël Coward called the "potency" of cheap music and a visual respite from endless explication—subtitles would be superfluous and there are none for DAYS.
See link below for streaming details.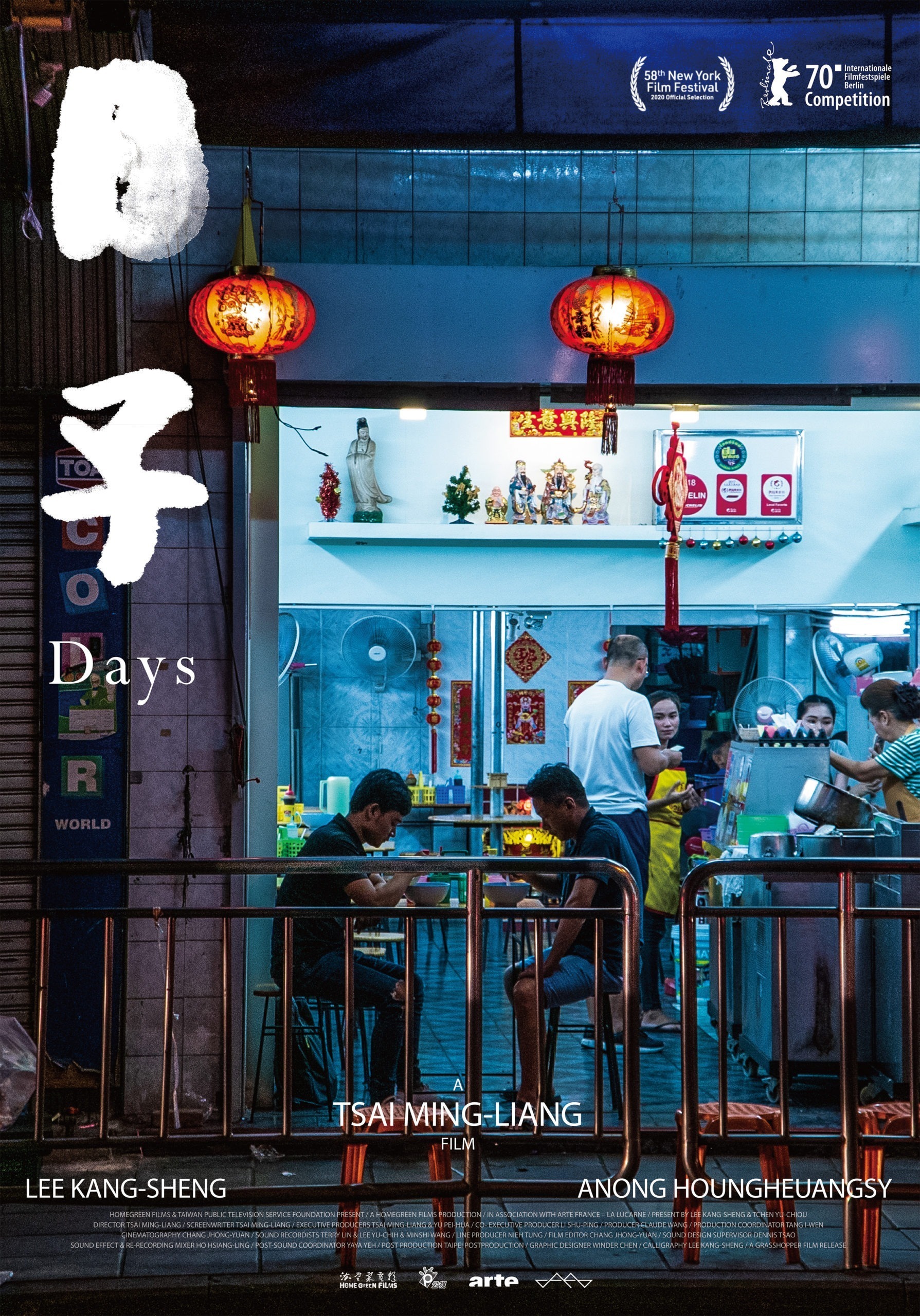 Directed by Tsai Ming-Liang.
Now streaming.
Played in August and September 2021 at:
Lumiere Cinema at the Music Hall
9036 Wilshire Boulevard, Beverly Hills.
Film at Lincoln Center
Francesca Beale Theater
144 West 65th Street, New York City.
Walter Reade Theater
165 West 65th Street, New York City.
See Dora Budor on Tsai.
Also see Max Nelson, "Alone Together in Taipei," New York Review of Books, LXVIII, no. 10 (June 10, 2021), 16–19; and Devika Girish's interview with the director. The Los Angeles engagement of DAYS was presented by Acropolis Cinema.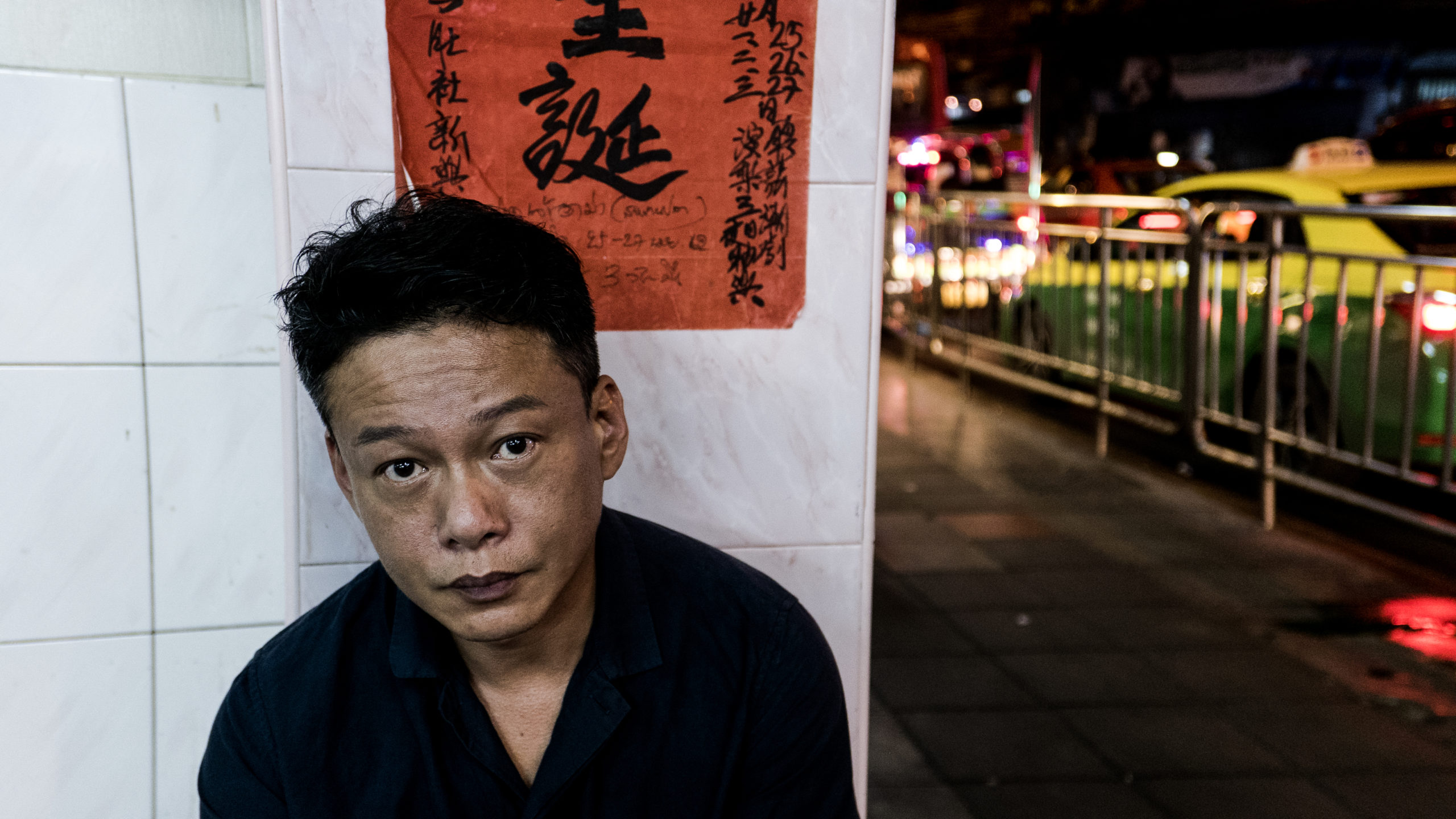 Tsai Ming-Liang, Days (2020), from top: Lee Kang-Sheng and Anong Houngheuangsy; Lee; U.S. poster; Lee. Images courtesy and © Grasshopper Film.