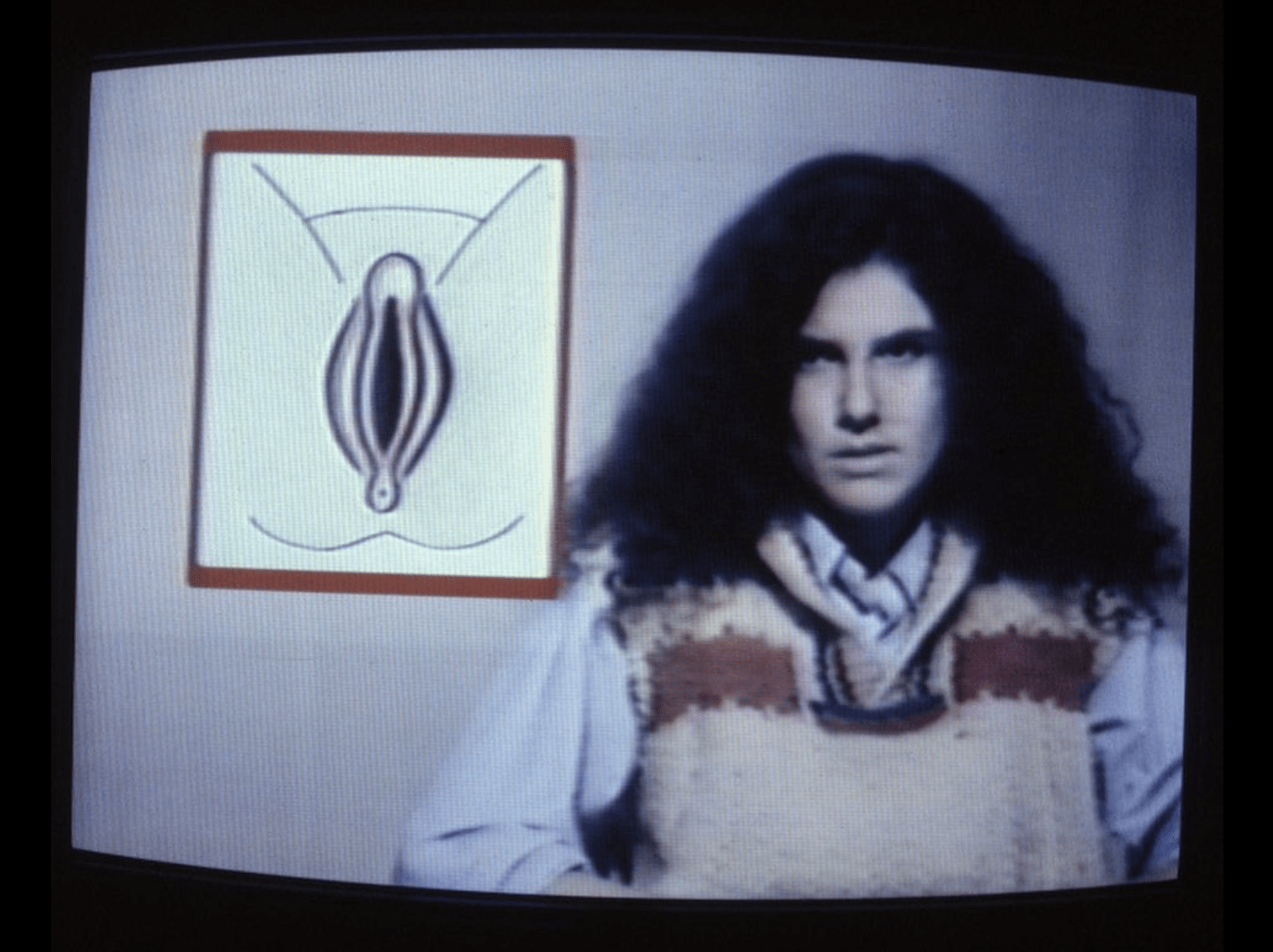 William Olander:
["Social aesthetics"] disrupt, not necessarily in the classic avant-garde sense (shock, innovation, destruction), but to call a halt to the flow of information which is homogenized as culture. They provide non-sequential, non-narrative breaks—cracks in the edifice…
Social aesthetics are heterogeneous aesthetics, understood as incongruous, composed of parts of different kinds. This is where Social Aesthetics parts company with the recent aesthetic ideologies of pluralism (a subtle conformism) and, more complex, of postmodernism (a tyranny of absence, emptiness, and continuing alienation).
The heterogeneity of Social Aesthetics operates not on the basis of myth but on its deconstruction; not on the principle of exclusion but of an overwhelming density; not on a plane of uniqueness but in the realm of community; and not in terms of mystification but in terms of audiences to be addressed.*
DUETS: JULIE AULT & DAVID DEITCHER IN CONVERSATION ON WILLIAM OLANDER—a key text on American art and activism in the 1980s and a celebration of the late art historian, New Museum curator, and Visual AIDS cofounder—will launch this week with a virtual panel.
See link below for details.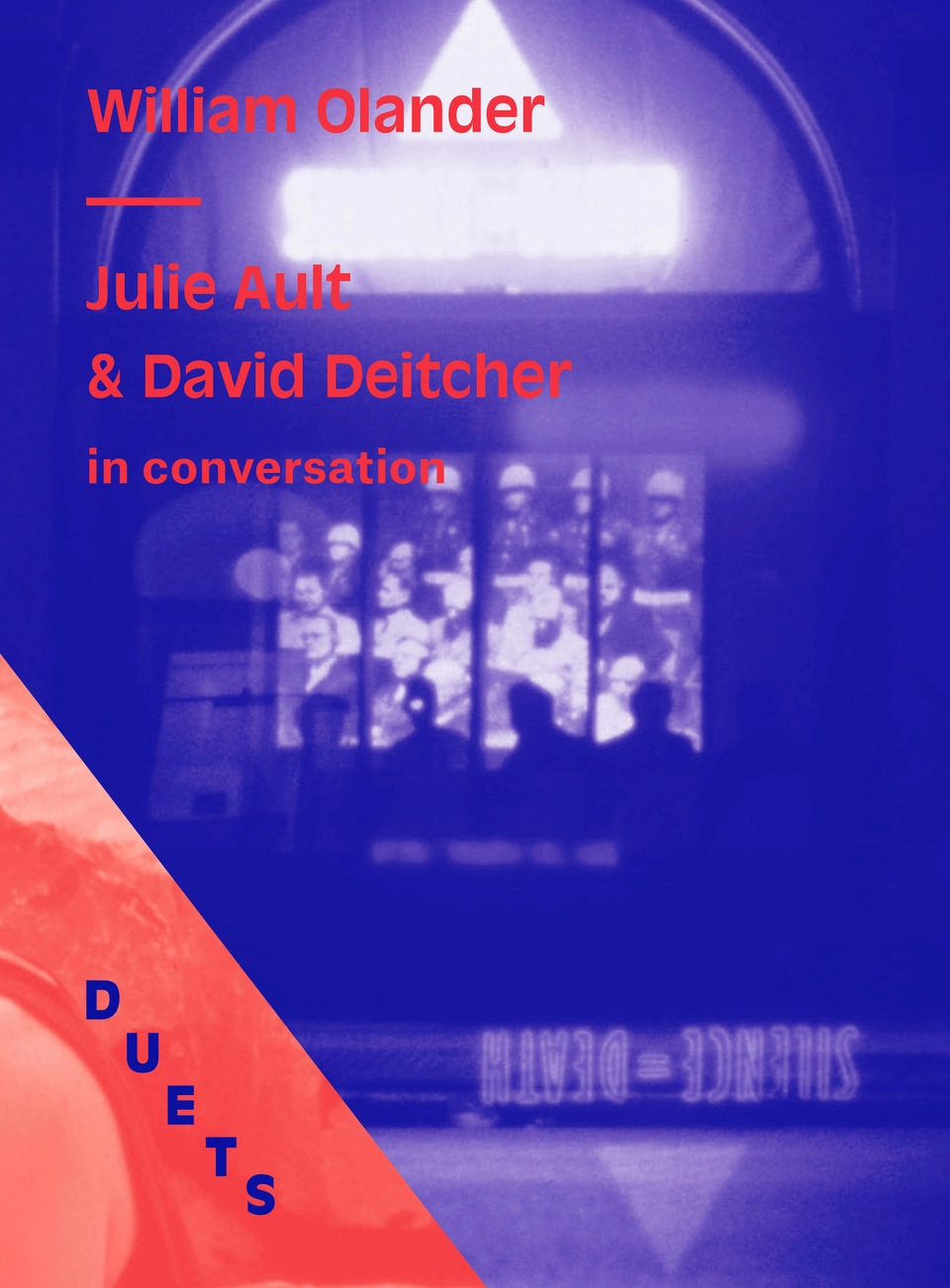 DUETS BOOK LAUNCH—WILLIAM OLANDER
JULIE AULT, DAVID DEITCHER, TOM KALIN and BRIAN WALLIS
Visual AIDS and New Museum
Wednesday, February 9
4 pm on the West Coast, 7 pm East Coast
*William Olander, "Social Aesthetics," in Allen Memorial Art Museum Bulletin 40, no. 2, Art and Social Change, USA (1982–1983), 63, 69. Quoted text republished in Duets: Julie Ault & David Deitcher in Conversation on William Olander, 34, 35.
See David Deitcher, "Social Aesthetics," in Democracy: A Project by Group Material, edited by Brian Wallis (Seattle: Bay Press, 1990), 13–43.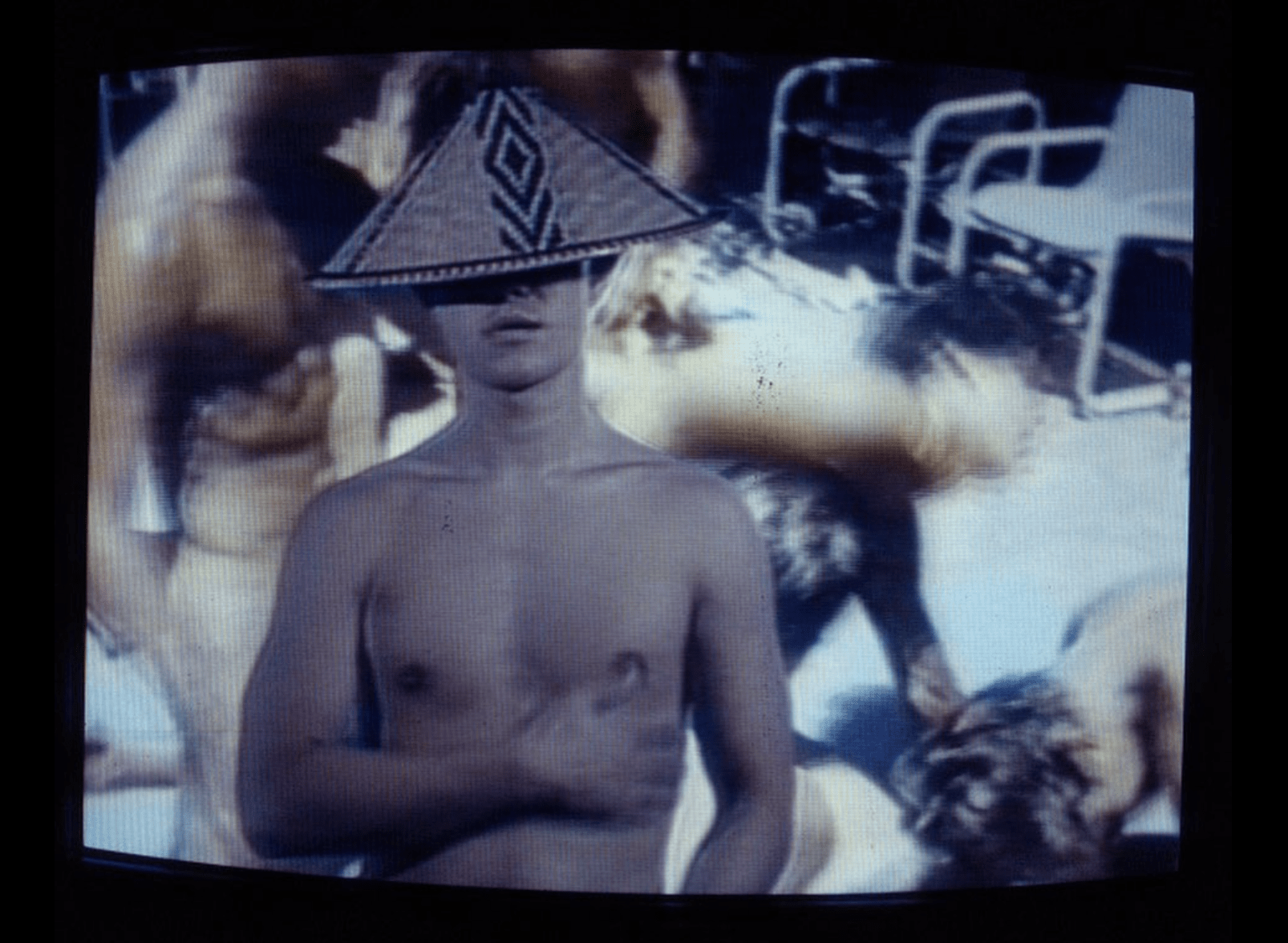 From top: ACT UP, Let the Record Show…, New Museum, New York, November 20, 1987–January 24, 1988, curated by William Olander, Gran Fury Collection, Manuscripts and Archives Division, New York Public Library; Joyan Saunders, Here in the Southwest, 1984, Homo Video: Where We Are Now, New Museum, December 11, 1986–February 15, 1987, curated by Olander, image courtesy and © Joyan Saunders; Duets: Julie Ault & David Deitcher in Conversation on William Olander, edited by Barbara Schröder and Karen Kelly of Dancing Foxes Press and Kyle Croft and Esther McGowan of Visual AIDS (New York: Visual AIDS, 2021), book design by Tiffany Malakooti, cover image courtesy and © Visual AIDS, New York; Richard Fung, Chinese Characters, 1986, Homo Video: Where We Are Now, image courtesy and © Richard Fung.