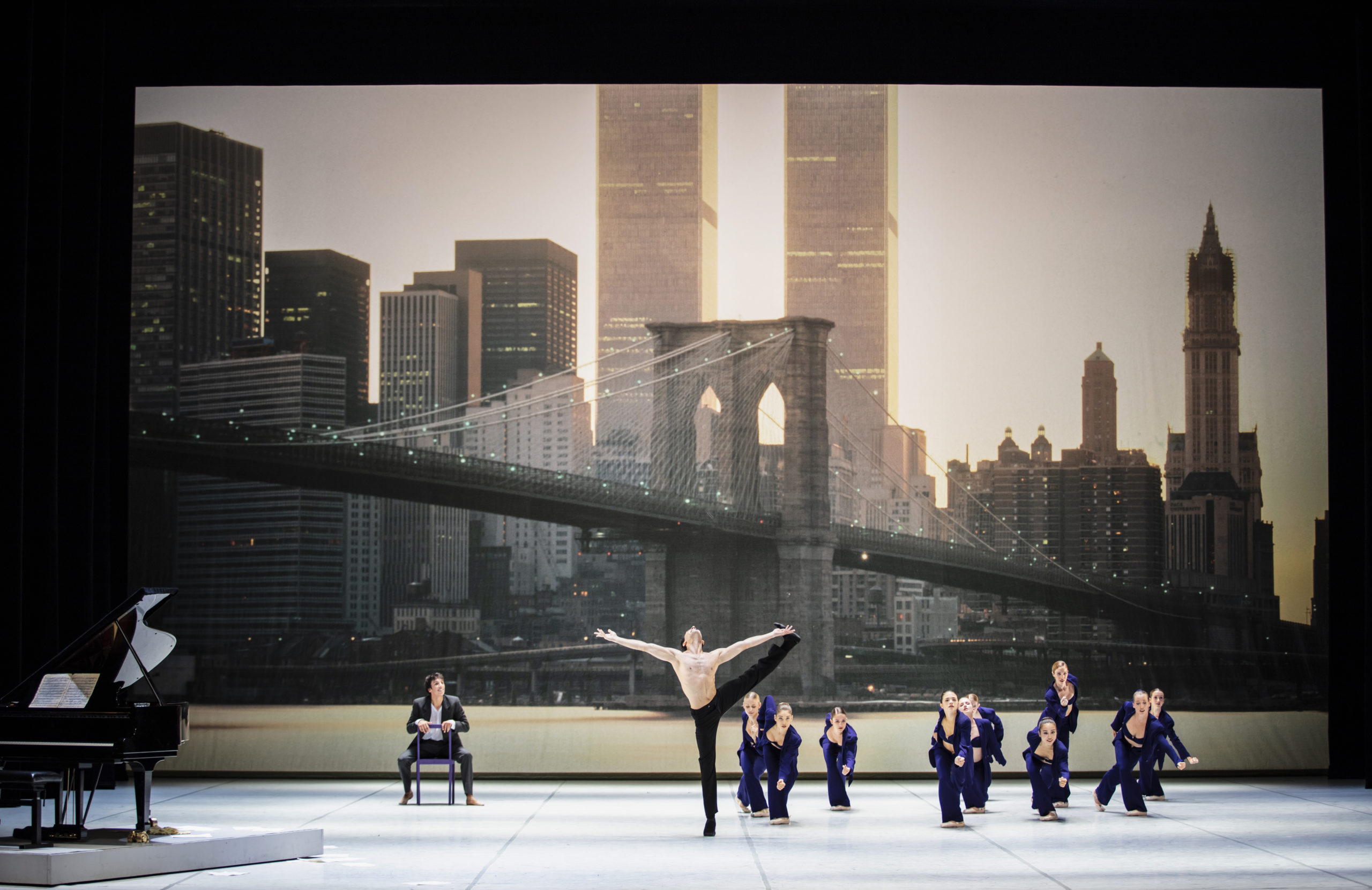 Leonard Bernstein was a classical music composer, conductor, and educator who also wrote for Broadway and Hollywood, harnessing multimedia attention across the culture—high and low—throughout the second half of the twentieth century. A sensual, exuberant persona on stage and off, Bernstein's propulsive music has always been a standard source of inspiration for choreographers around the world.
In BERNSTEIN DANCES, John Neumeier—artistic director and chief choreographer of the Hamburg Ballet—goes a step further, drawing from Bernstein's biography to shade and contextualize the composer's repertoire. An abstraction on themes of creativity, celebration, solitude, doubt, and Bernstein's fluid sexuality, the ballet revue includes music from Candide, On the Town, Peter Pan, Mass, Wonderful Town, and West Side Story—performed by a live orchestra.
BERNSTEIN DANCES marks the long-awaited Music Center debut of Hamburg Ballet John Neumeier. The spirit of Bernstein will be danced this weekend by Alexandr Trusch and on March 19 by Christopher Evans—both company Principals. Guest artist Hélène Bouchet (and Principal Ida Praetorius on March 19) will portray the composer's significant female partner,* and the cast includes David Rodriguez as "Love"—a recurring, Dionysian figure—and vocalists CJ Eldred and Dorothea Baumann. In addition to the choreography, Neumeier devised the stage design and lighting concept. The costumes are by Giorgio Armani.
The engagement is presented by Glorya Kaufman Presents Dance at The Music Center. See link below for details.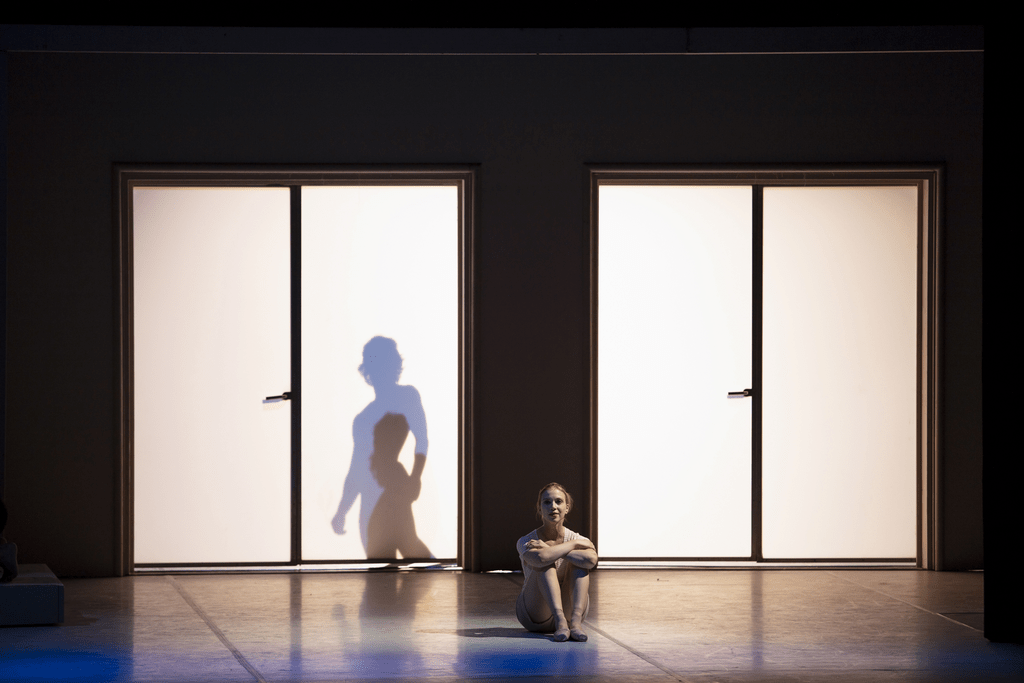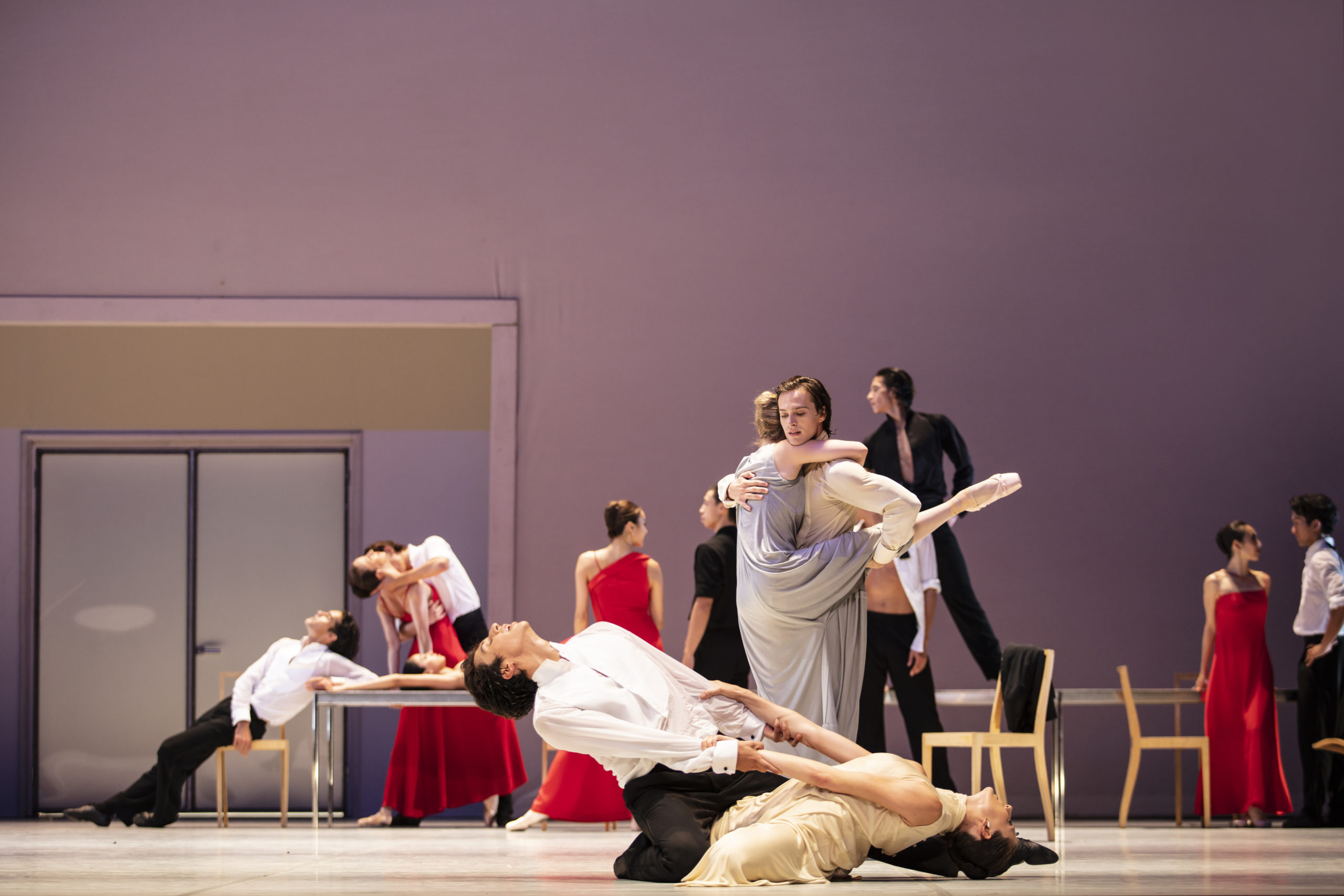 HAMBURG BALLET JOHN NEUMEIER—BERNSTEIN DANCES
Friday, March 11, at 7:30 pm
Sunday, March 13, at 2 pm
Saturday, March 19, at 7:30 pm
Dorothy Chandler Pavilion
135 North Grand Avenue, downtown Los Angeles
Hamburg Ballet John Neumeier will also perform with LA Opera in ST. MATTHEW PASSION—choreographed, staged, and designed by Neumeier—on March 12, 17, 20, 23, 26, and 27. James Conlon conducts.
*Bernstein—who, according to West Side Story collaborator Arthur Laurents, was "a gay man who got married; he wasn't conflicted about it at all"—was married to Felicia Montealegre from 1951 until her death in 1978.
See Jonathan Cott, Dinner with Lenny: The Last Long Interview with Leonard Bernstein (New York: Oxford University Press, 2013.)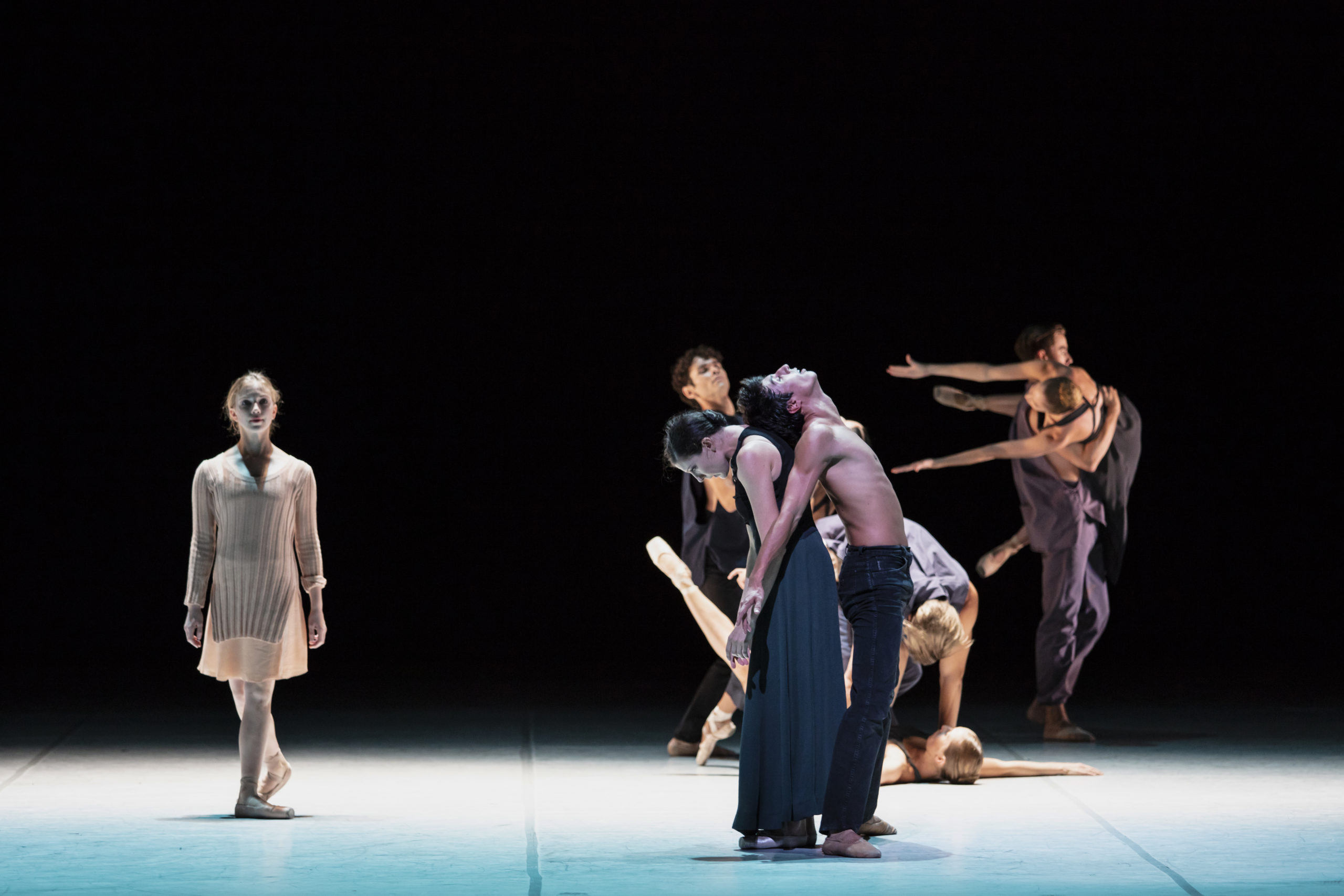 Hamburg Ballet John Neumeier, Bernstein Dances, music by Leonard Bernstein, choreography by John Neumeier, photographs (5) by Kiran West, © the photographer, courtesy of Hamburg Ballet John Neumeier.