People are constantly creating what we call "maroon spaces"—free communities, free platforms for thought and expression. I think that that's just in the DNA of Black Atlantic culture… There's always the imperative towards the emancipated space, and music is of course a place where you can activate it…
All the people we consider the major avatars of Black science fiction, Black futurism, they really believed in living it as well as creating it: embodying it, or being the thing, as well as composing the thing or creating artifacts.
Sun Ra lived his future. Samuel Delaney lived his future. Octavia Butler lived her future. Very unique, free-thinking, very opinionated individuals, who always changed the nature of the conversation. — Greg Tate*
Burnt Sugar The Arkestra Chamber—which lost its co-founder Greg Tate three months ago—is in town for upcoming dates.
The So Cal New Sugar Swing Edition of the group—conducted by vocalist and percussionist Shelley Nicole—will perform two iterations of Cosmic Riddem, Esoteric Rambunction & Eclectic Blue Cheer—conductions #2 and #4.
See links below for details.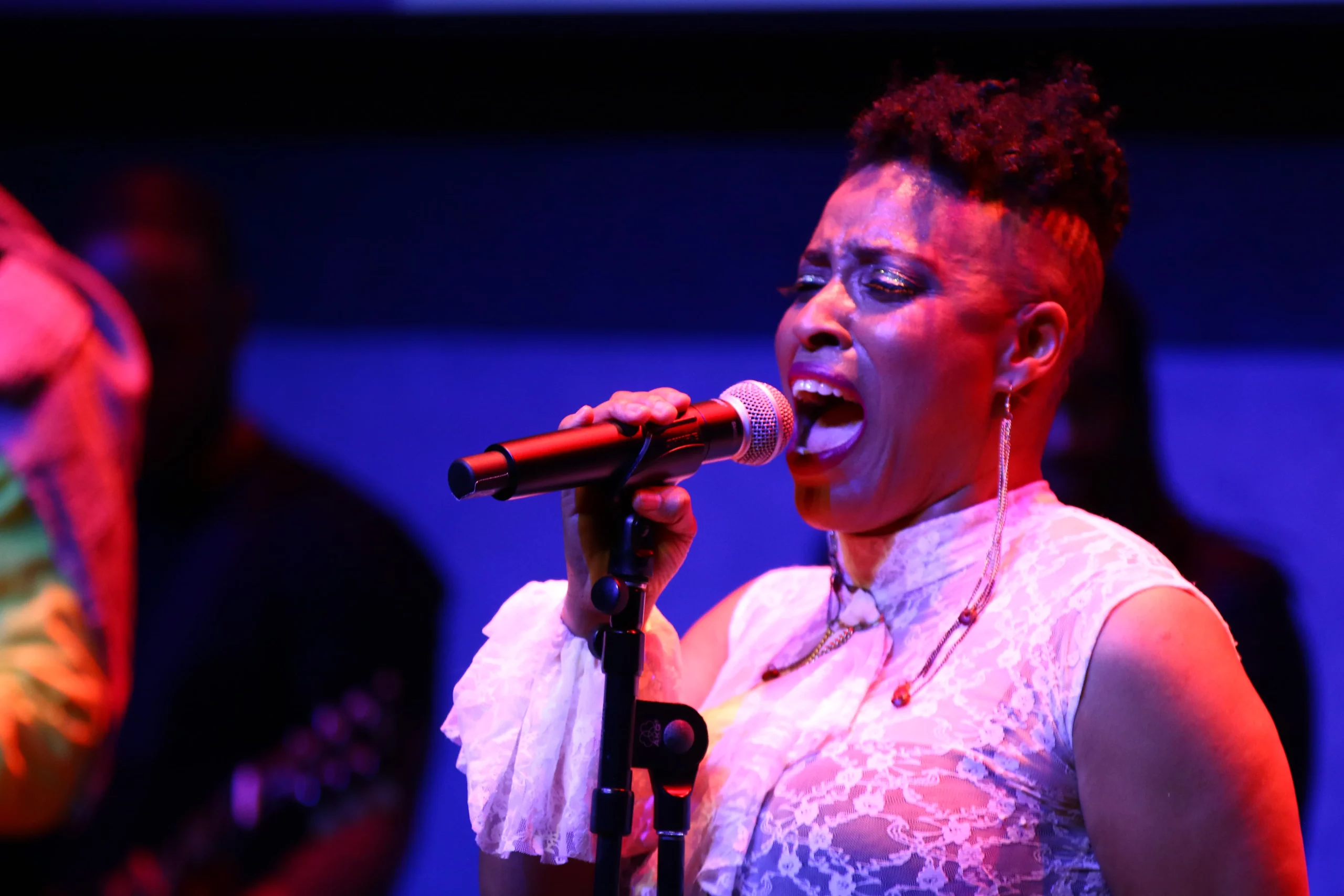 BURNT SUGAR THE ARKESTRA CHAMBER
Saturday, March 5, at 8 pm
Tommy's Place—USC
3601 Trousdale Parkway, Los Angeles
BURNT SUGAR THE ARKESTRA CHAMBER
Tuesday, March 8, at 7:30 pm
Hammer Museum
10899 Wilshire Boulevard, Los Angeles
*Giovanni Russonello, "Greg Tate on Burnt Sugar, Afrofuturism, and Black Music's 'Maroon Spaces'," Capital Bop, April 30, 2015.
See Flyboy 2: The Greg Tate Reader (Durham, NC: Duke University Press, 2016).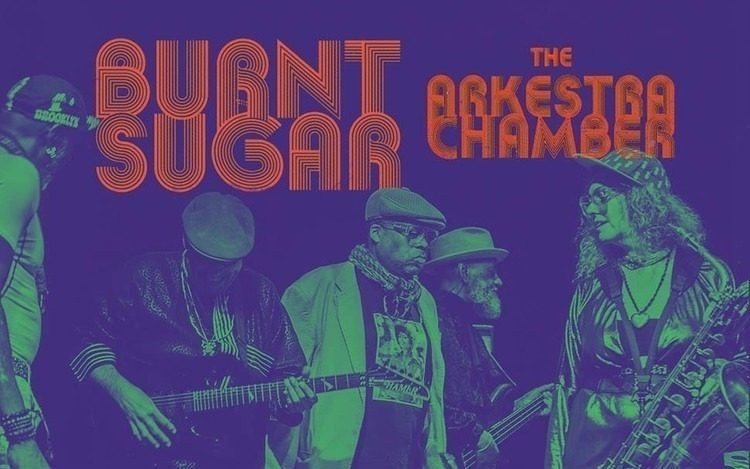 From top: Greg Tate, photograph by Nisha Sondhe, courtesy and © the photographer and Duke University Press; Shelley Nicole, courtesy and © the artist; Burnt Sugar The Arkestra Chamber poster card, courtesy and © Burnt Sugar The Arkestra Chamber.