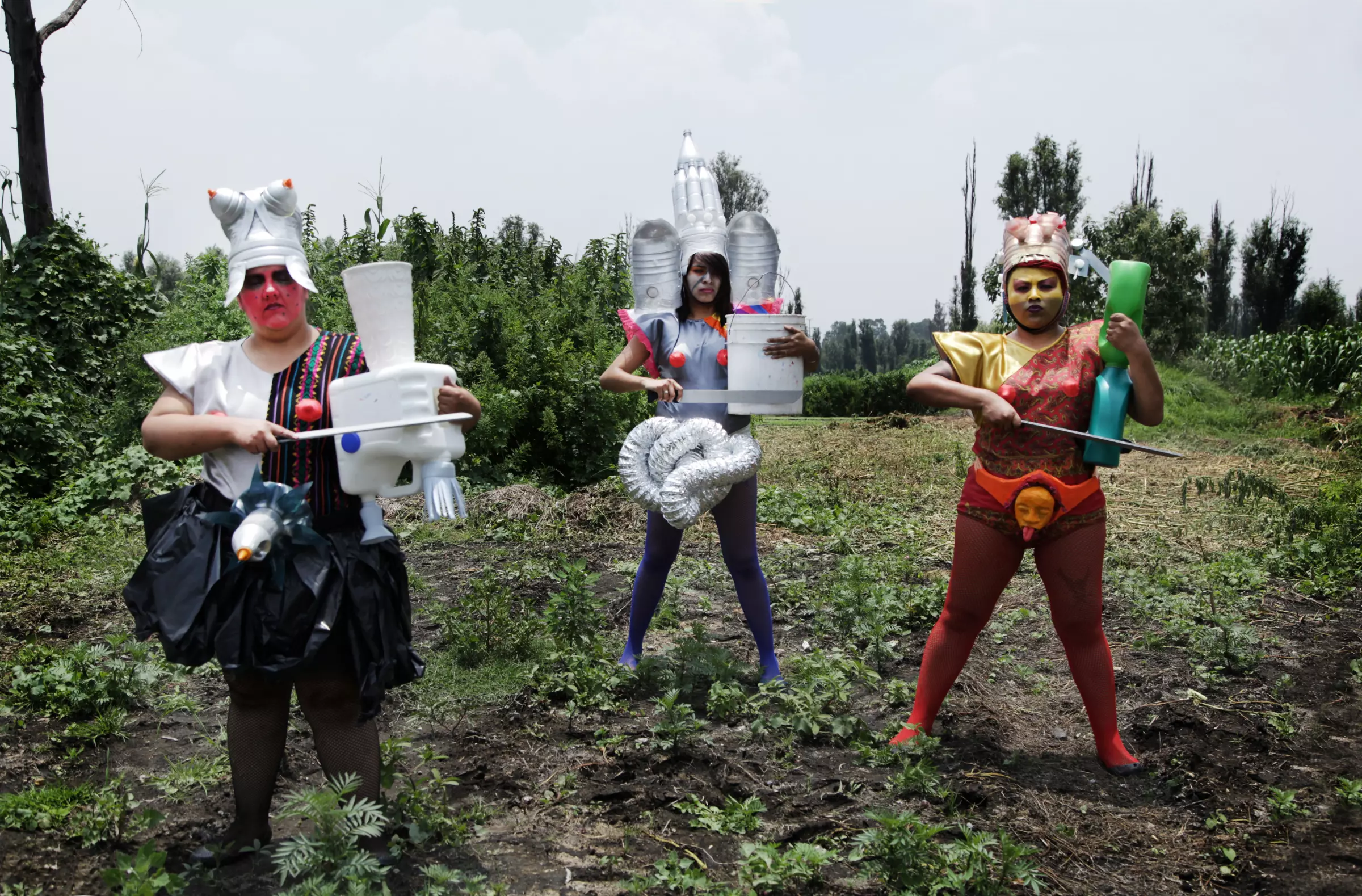 When I speak of an anti-racist and decolonial feminism, I am referring to a feminism that is not only concerned with gender issues, but also seeks to dismantle the asymmetrical ways in which these issues are historically established. With "decolonial," I am referring to a series of practices and theories generated in the Global South. I attempt to understand the decolonial as an embodied practice and theory; something you can smell or dance and which emanates from specific physical bodies.
I understand decolonial feminism as a type of feminism that tries to listen, is informed and willing to learn, and which tries to create a different kind of politics; supportive politics that provide resistance and alternatives to the epistemic practices and ways of life guided by the Global North. — Naomi Rincón Gallardo*
Marking the closing weeks of her New Museum Screens Series, Rincón Gallardo presents a special performative screening of The Formaldehyde Trip, the artist's 2017 film made in honor of murdered human rights activist Alberta "Bety" Cariño.
See link below for details.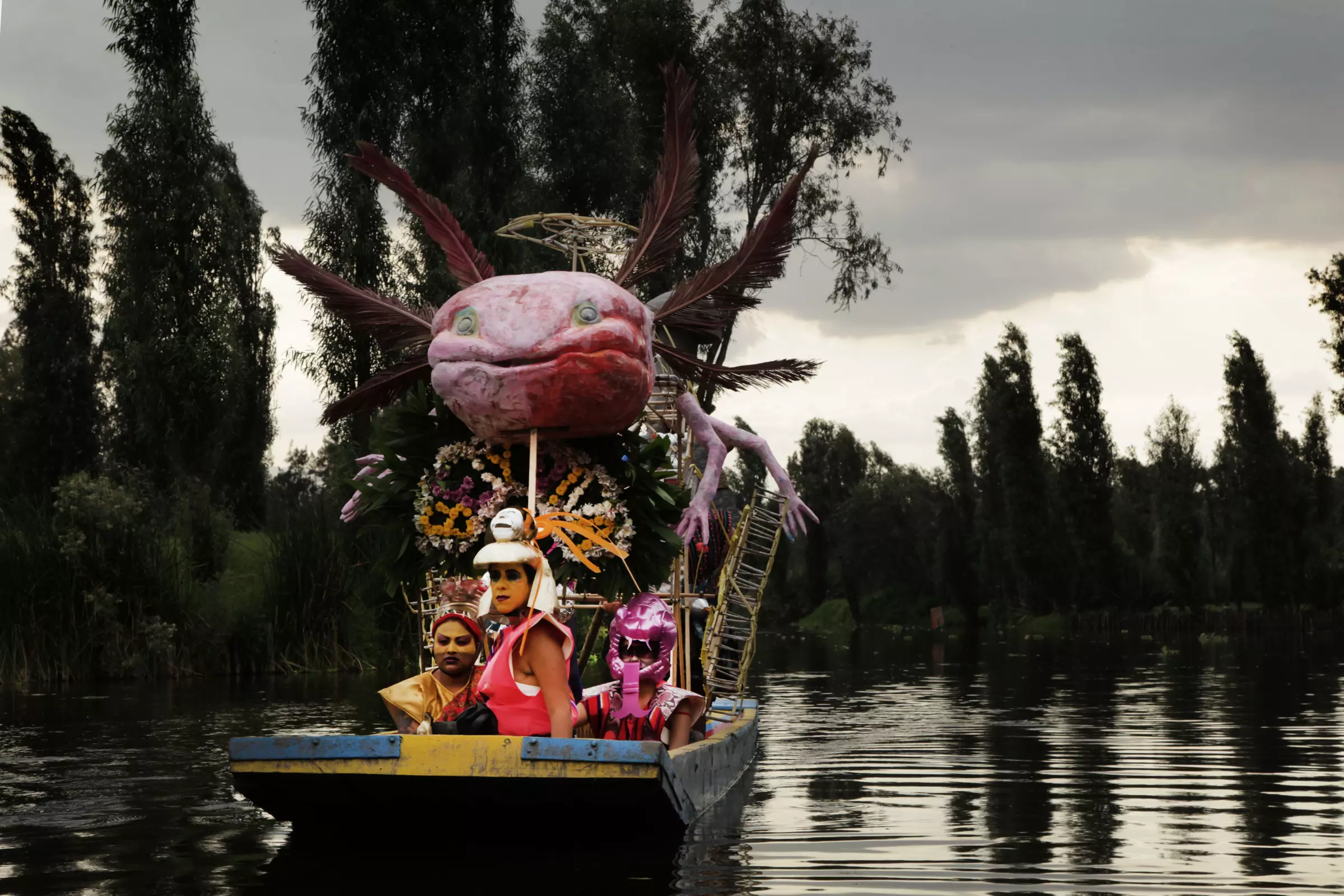 NAOMI RINCÓN GALLARDO — THE FORMALDEHYDE TRIP PERFORMATIVE SCREENING
Thursday, October 6, at 7 pm
New Museum
235 Bowery, New York City
*Marie-Louise Stille, "In Conversation with Naomi Rincón Gallardo: Telling Stories Animated by Desire," (Contemporary And) América Latina, October 5, 2020. Text © Marie-Louise Stille and Naomi Rincón Gallardo.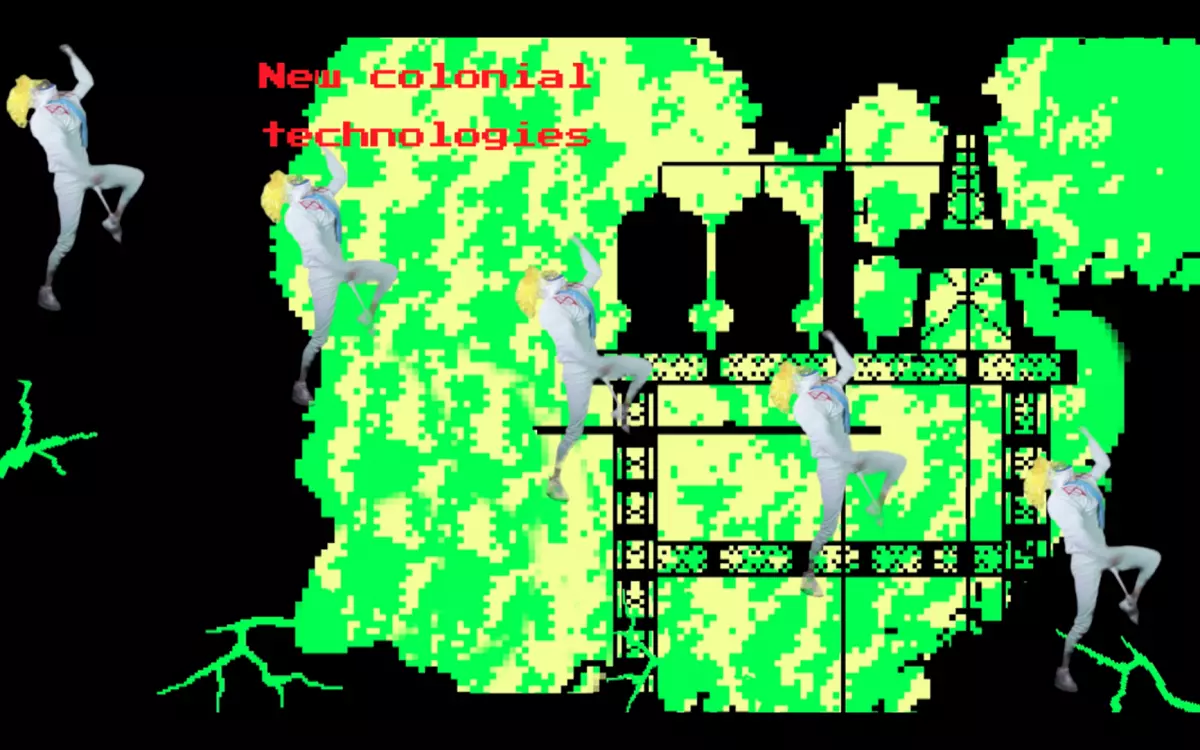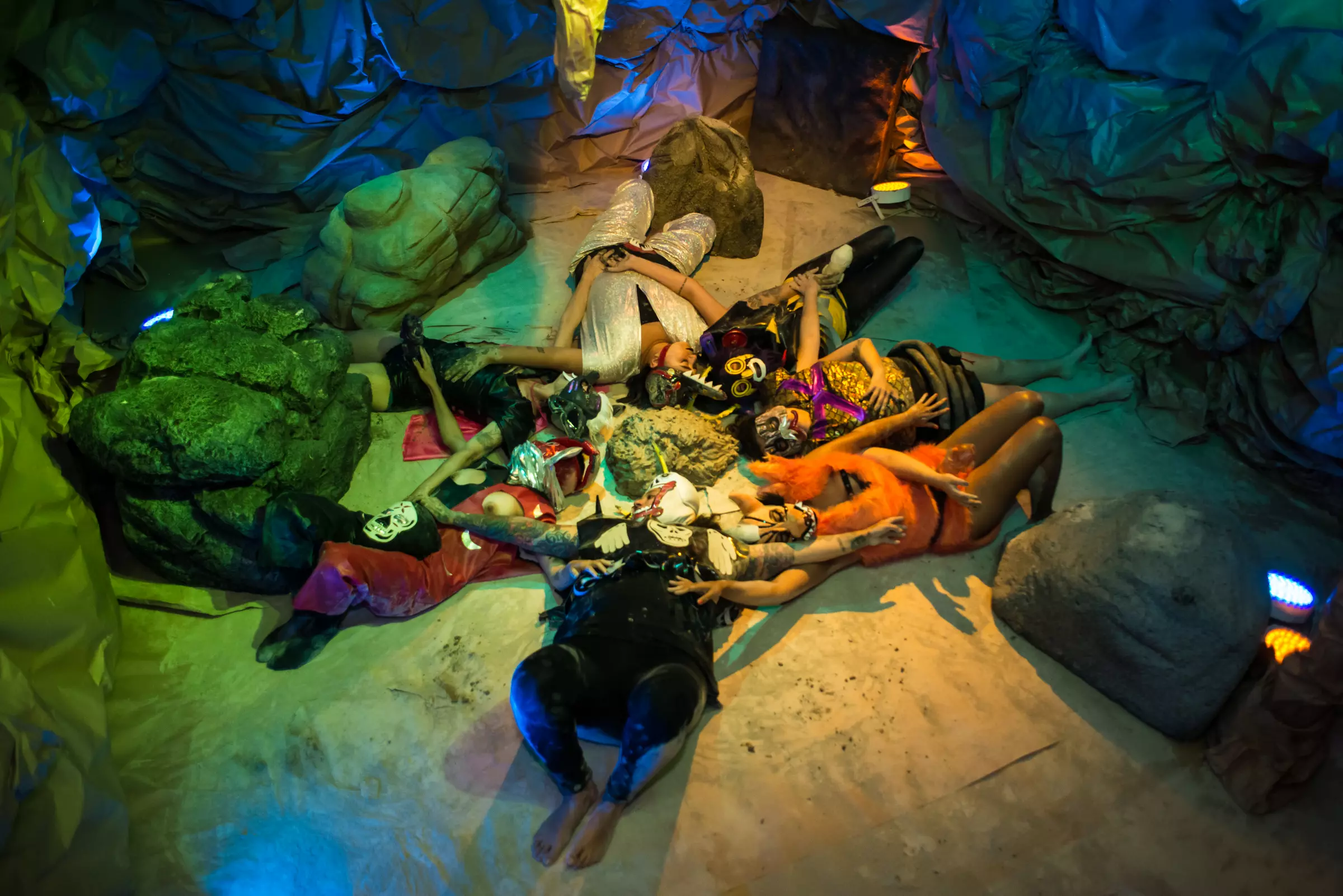 Naomi Rincón Gallardo, The Formaldehyde Trip (2017), from top: "Descent," Bárbara Lázara, photograph by Claudia López Terroso; "Bety," photograph by Fabiola Torres Alzaga; "Alex(ander) and Axol(otl)," photograph by Kathrin Sonntag; "Axolotl Healing Capsule," photograph by Torres Alzaga; "Accumulation," video still; "Mud," photograph by Elianna Cetto; "Enigma," video still. Images © Naomi Rincón Gallardo, courtesy of the artist.