This is an apocalyptic story of the first generation of AIDS activists, who experienced the virus in a way that no subsequent generation would ever have to experience it again. For some, their days, months, and years in ACT UP were the most important times of their lives. For others, it was a chapter in a series of contributions. Some people went on to find a place in the world; some lost their place forever. But because of commitment and brilliance, only these survivors carry the burden of the first years of the mass death experience that was AIDS. They made the world better, to some degree, for every subsequent HIV/AIDS generation, that is, the future. — Sarah Schulman, Let the Record Show
Join Schulman for a Provincetown event marking the publication of her oral history LET THE RECORD SHOW: A POLITICAL HISTORY OF ACTUP NEW YORK, 1987–1993.
See links below for details.
SARAH SCHULMAN—LET THE RECORD SHOW
Monday, June 14.
3 pm on the West Coast, 6 pm East Coast.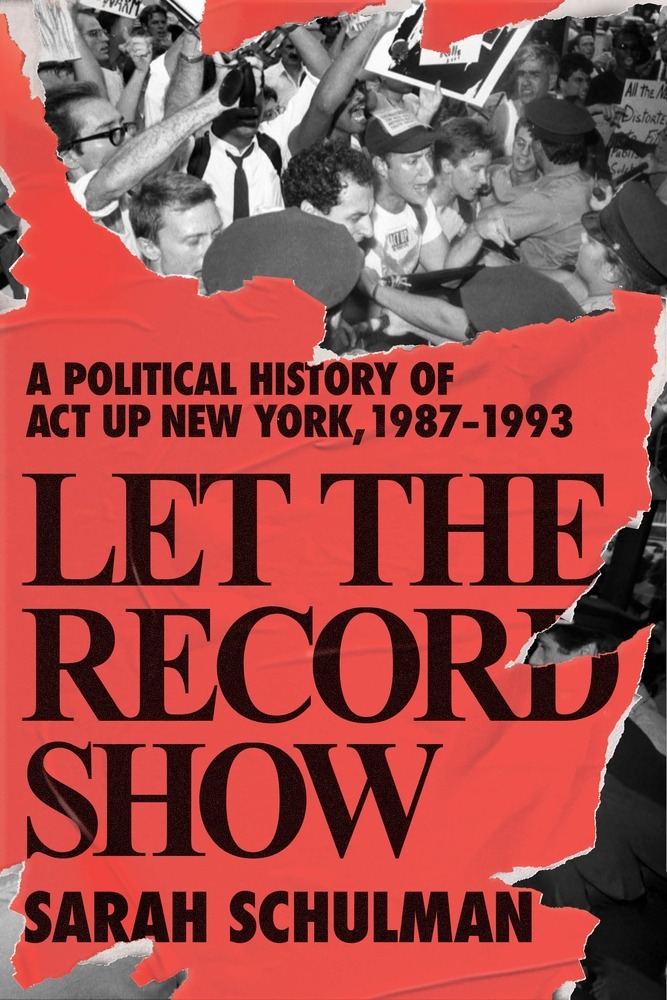 Sarah Schulman author photograph and Let The Record Show (2021) cover image courtesy and © Farrar, Straus & Giroux.