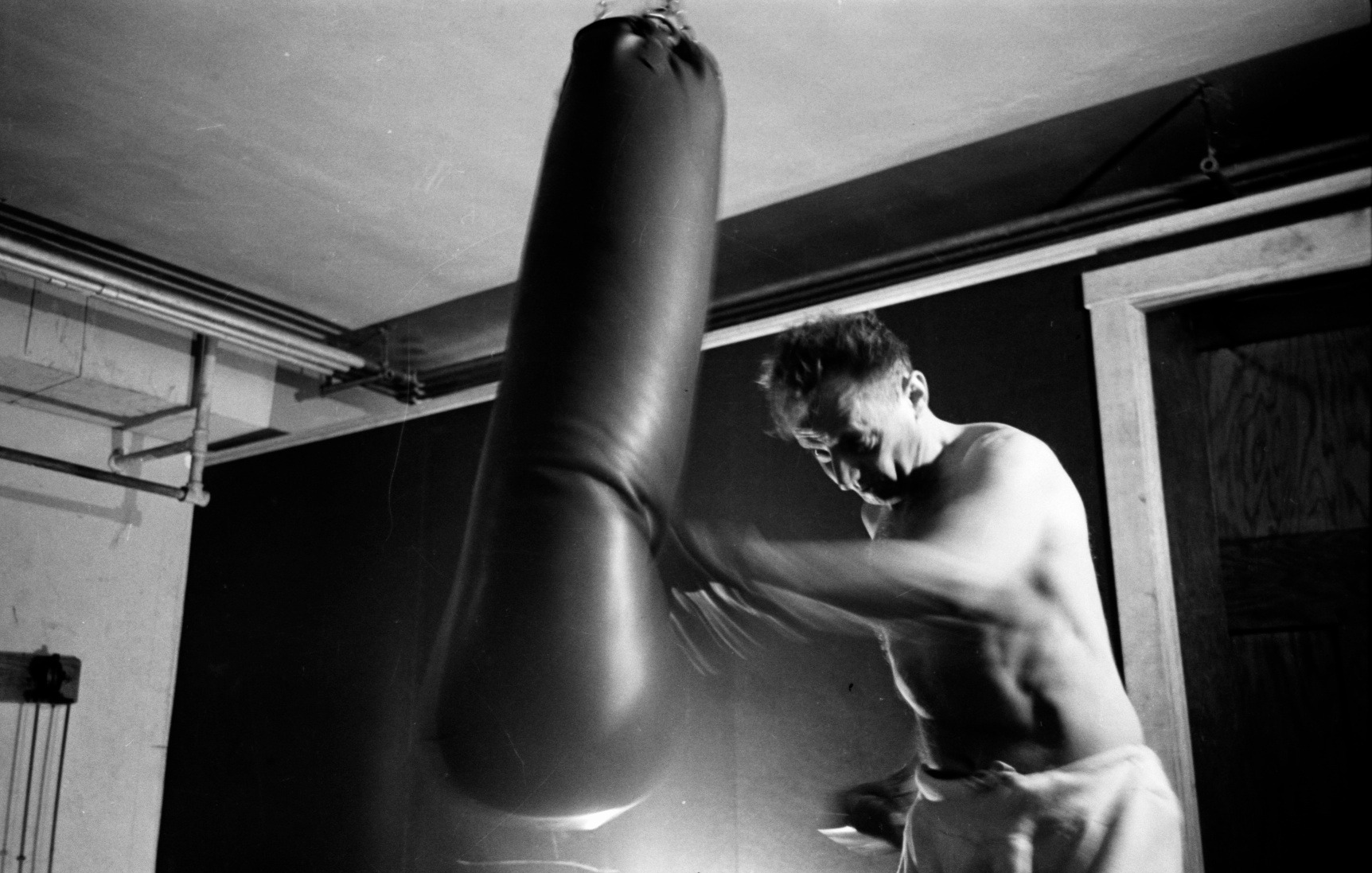 It isn't hard to love a town for its greater and its lesser towers, its pleasant parks or its flashing ballet. Or for its broad and bending boulevards, where the continuous headlights follow, one dark driver after the next, one swift car after another, all night, all night and all night. But you never truly love it till you can love its alleys too. Where the bright and morning faces of old familiar friends now wear the anxious midnight eyes of strangers a long way from home.— Nelson Algren, Chicago: City on the Make
Of all of Chicago's poets, prose writers, reporters, recorders, and celebrants, Nelson Algren perhaps rose the highest and fell the furthest—or was pushed. Winning acclaim and an audience with his early postwar novel The Man With the Golden Arm (1949) and the book-length essay Chicago: City On the Make (1951), after the release of A Walk On the Wild Side (1956), Algren published little of note. Following an informant's snitch, the FBI began investigating Algren for Communist affiliations. This file—which was far more extensive than the writer realized at the time—created an air of oppression greater than any writer's block.
He was, in the words of his lover Simone de Beauvoir, a "classic American species: [the] self-made leftist writer" who captured the paradox of Chicago—a place of great physical presence and cultural richness riven by greed, corruption, and deprivation, its citizens caught up in a deadly hustle. The ignored and unsung, the "side-street solitary" were his subjects, and the story of this somewhat forgotten writer is told with immediacy and engagement in Michael Caplan's ALGREN, a documentary that fuses the writer and his city in a cosmology of grinding toil and unexpected beauty:
Once you've come to be part of this particular patch, you'll never love another. Like loving a woman with a broken nose, you may find lovelier lovelies. But never a lovely so real.*
See links below for screening and streaming details.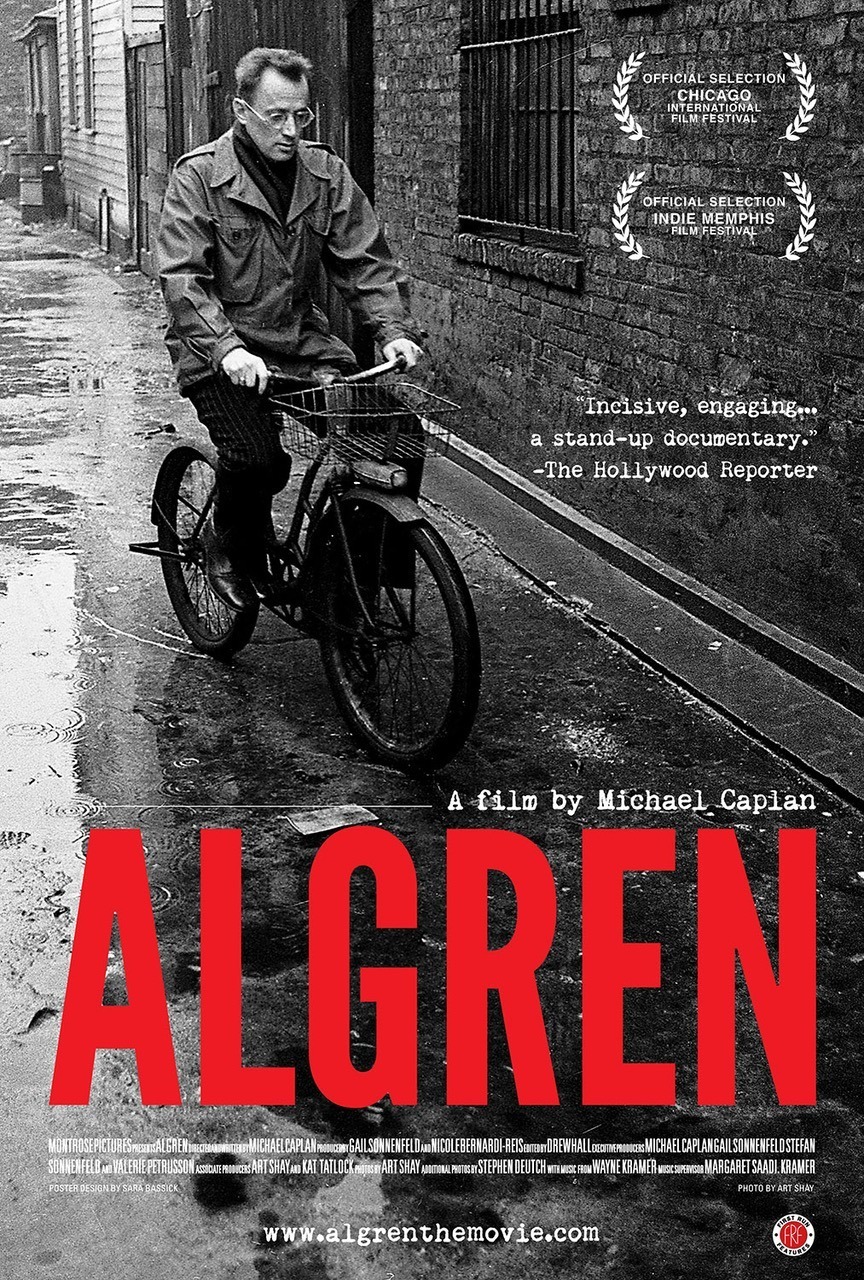 Directed by Michael Caplan
Now streaming
Laemmle Virtual Cinema
Played through October 7
Monica Film Center
1332 2nd Street, Santa Monica
Michael Caplan Q & A: Saturday, October 2, at 4:30 pm
Also screened on Monday and Tuesday, October 4 and 5
Laemmle Royal, Playhouse 7, and Glendale
*Nelson Algren, Chicago: City On the Make.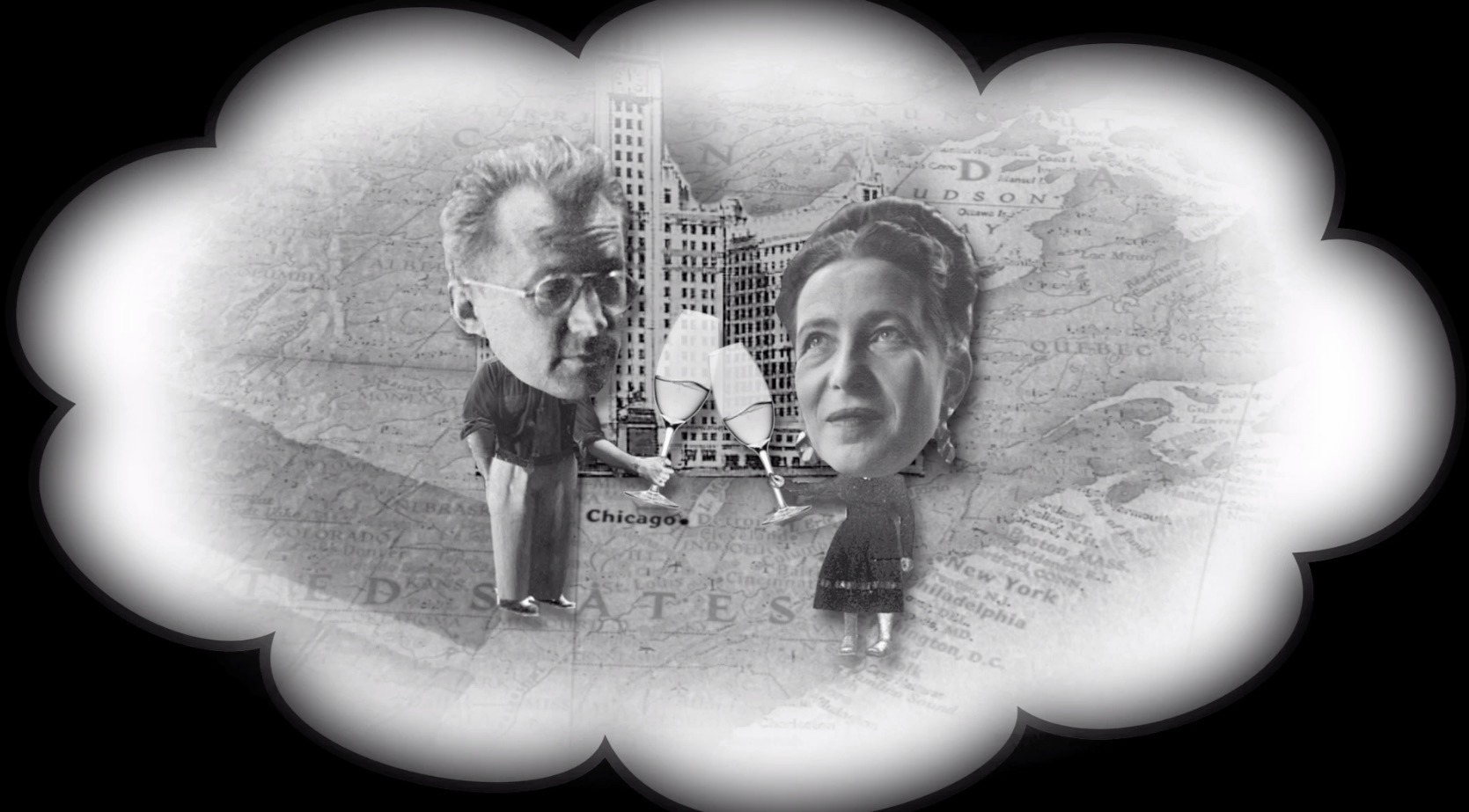 Michael Caplan, Algren, from top: Nelson Algren, Chicago; Algren at the Division Street Y, 1950, photograph by Art Shay; U.S. poster; Simone de Beauvoir and Algren; Algren, foreground left, in his element. Images courtesy and © First Run Features.