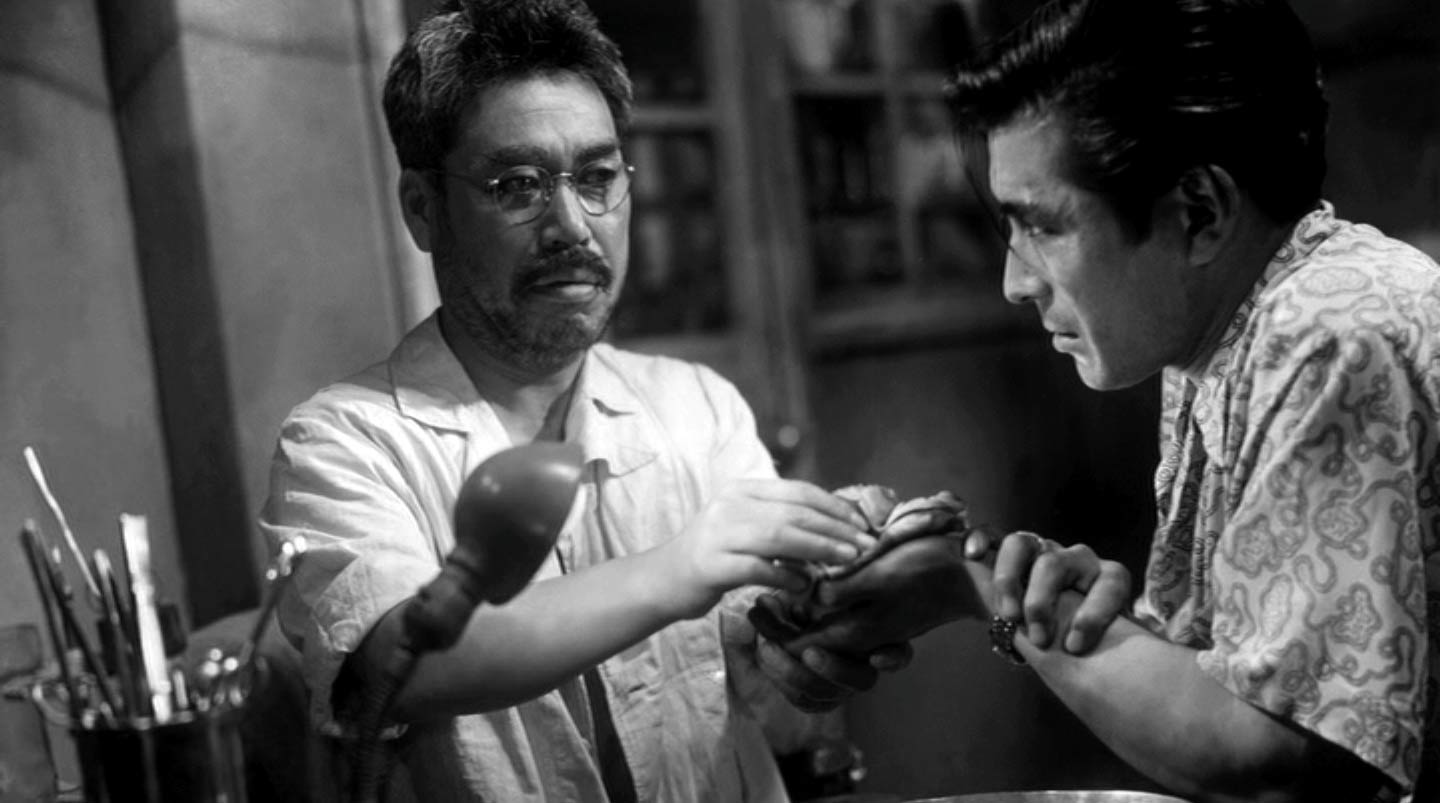 I wanted to take a scalpel and dissect the yakuza. — Akira Kurosawa*
TAKASHI SHIMURA: AN AMERICAN CINEMATHEQUE RETROSPECTIVE kicks off this week with the seminal Japanese noir DRUNKEN ANGEL—directed by Akira Kurosawa and co-starring Toshiro Mifune—followed by several more masterworks of the Kurosawa-Mifune-Shimura collaboration, including Stray Dog, Scandal, Rashomon, Throne of Blood, and the rarely screened The Quiet Duel.
The series also includes Shimura's work with Kenji Mizoguchi—Osaka Elegy and The Life of Oharu—as well as Masaki Kobayashi's epic Kwaidan.
See DRUNKEN ANGEL day-and-date links below for info.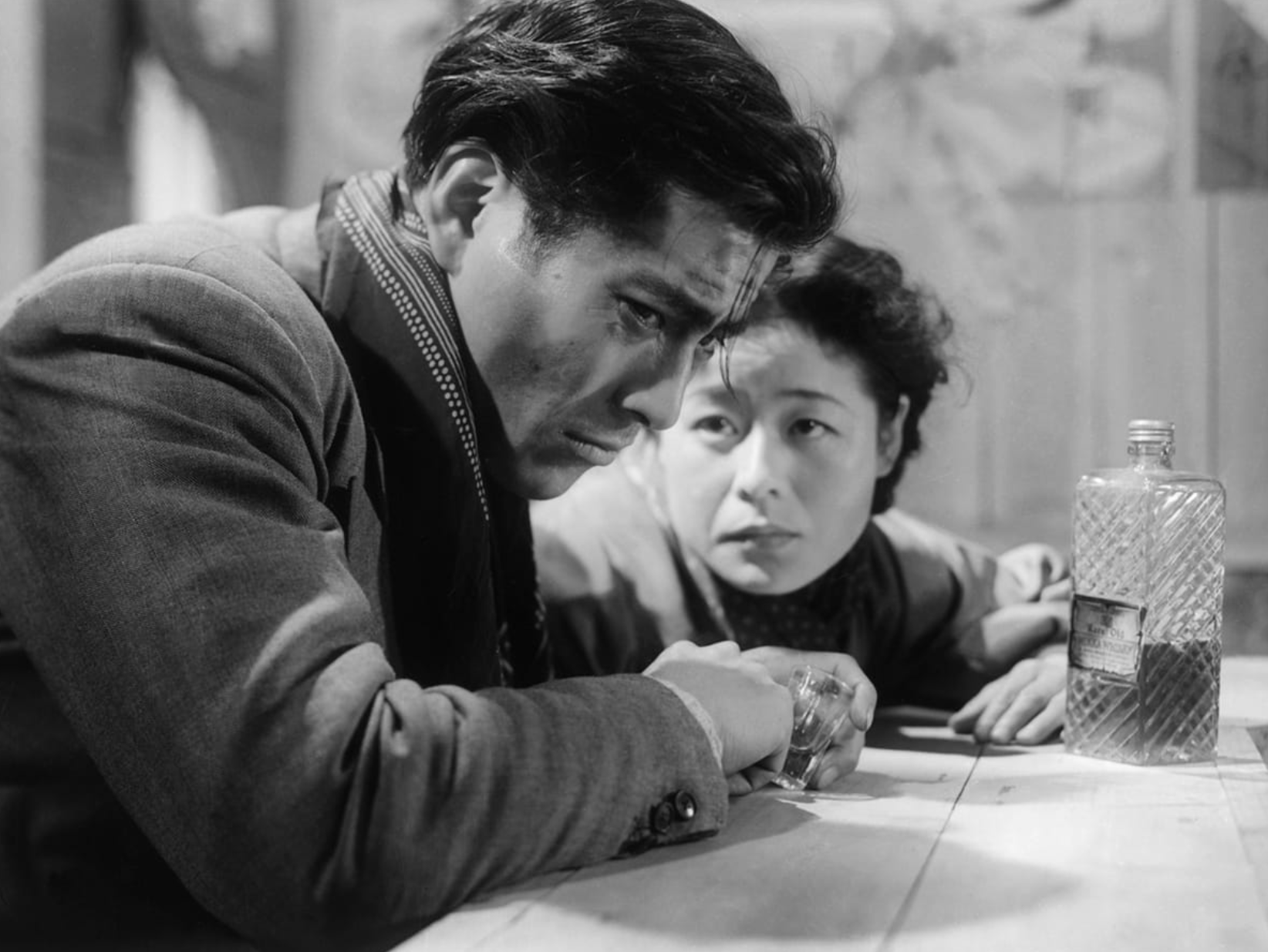 DRUNKEN ANGEL
Directed by Akira Kurosawa
Los Feliz 3
1822 North Vermont Avenue, Los Angeles
IKIRU and DRUNKEN ANGEL
Directed by Akira Kurosawa
Aero Theatre
1328 Montana Avenue, Santa Monica
*See Ian Buruma, "Drunken Angel: The Spoils of War," Criterion, November 19, 2007.
Akira Kurosawa, Drunken Angel (1948), from top: Takashi Shimura and Chieko Nakakita; Shimura and Toshiro Mifune; Yoshiko Kuga and Mifune. Images courtesy and © Janus Films.