Black culture gets put in these boxes. When you live long enough you see patterns, and [in 1994, the year of ALMA'S RAINBOW's original release], what was considered authentic Black culture was sort of Black male testosterone and a kind of pathology that got mapped onto Black people in Black culture. I have always pushed against that, particularly when I didn't feel that it was authentic. For me, it moved into an area of being almost pornographic in terms of poverty and violence. Much of my work pushes against that and talks about other things. This idea that Black people can only be one thing at a particular time is insulting, it's offensive, it's short sighted, it's not historically accurate. The money people, that's what they were interested in, and there was just no interest in other ways of looking at life. — Ayoka Chenzira*
To mark the 4K restoration of Chenzira's ALMA'S RAINBOW, join lead actor Victoria Gabrielle Platt for a post-screening conversation in Santa Monica.
See links below for details.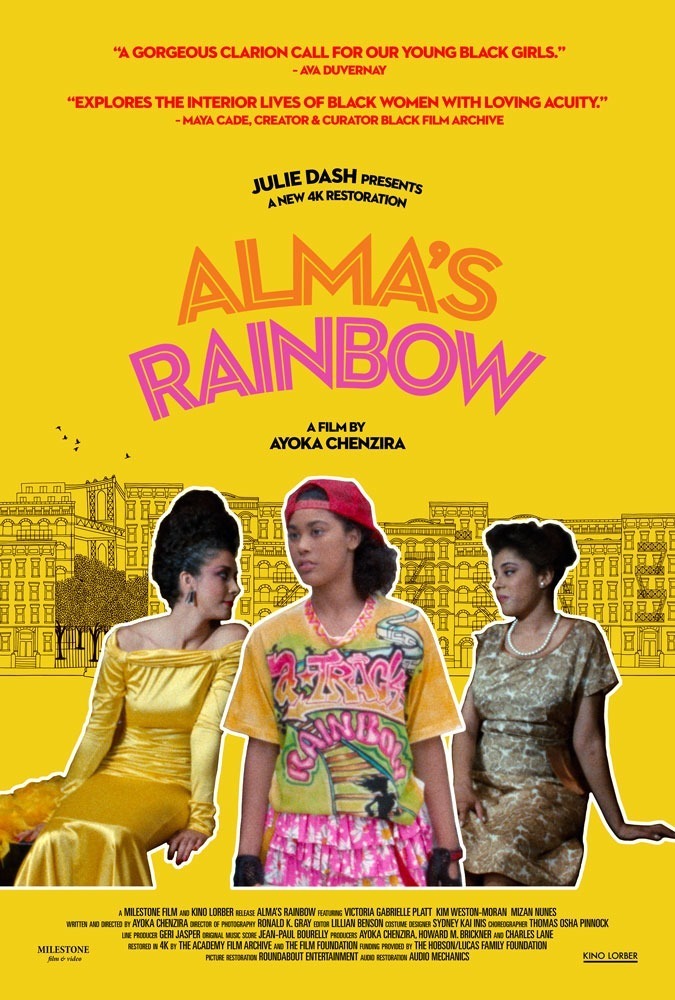 ALMA'S RAINBOW — VICTORIA GABRIELLE PLATT Q & A
Saturday, August 13, at 7:30 pm
Laemmle Monica Film Center
1332 2nd Street, Santa Monica
Written and directed by Ayoka Chenzira
August 12 through August 18
Laemmle Monica Film Center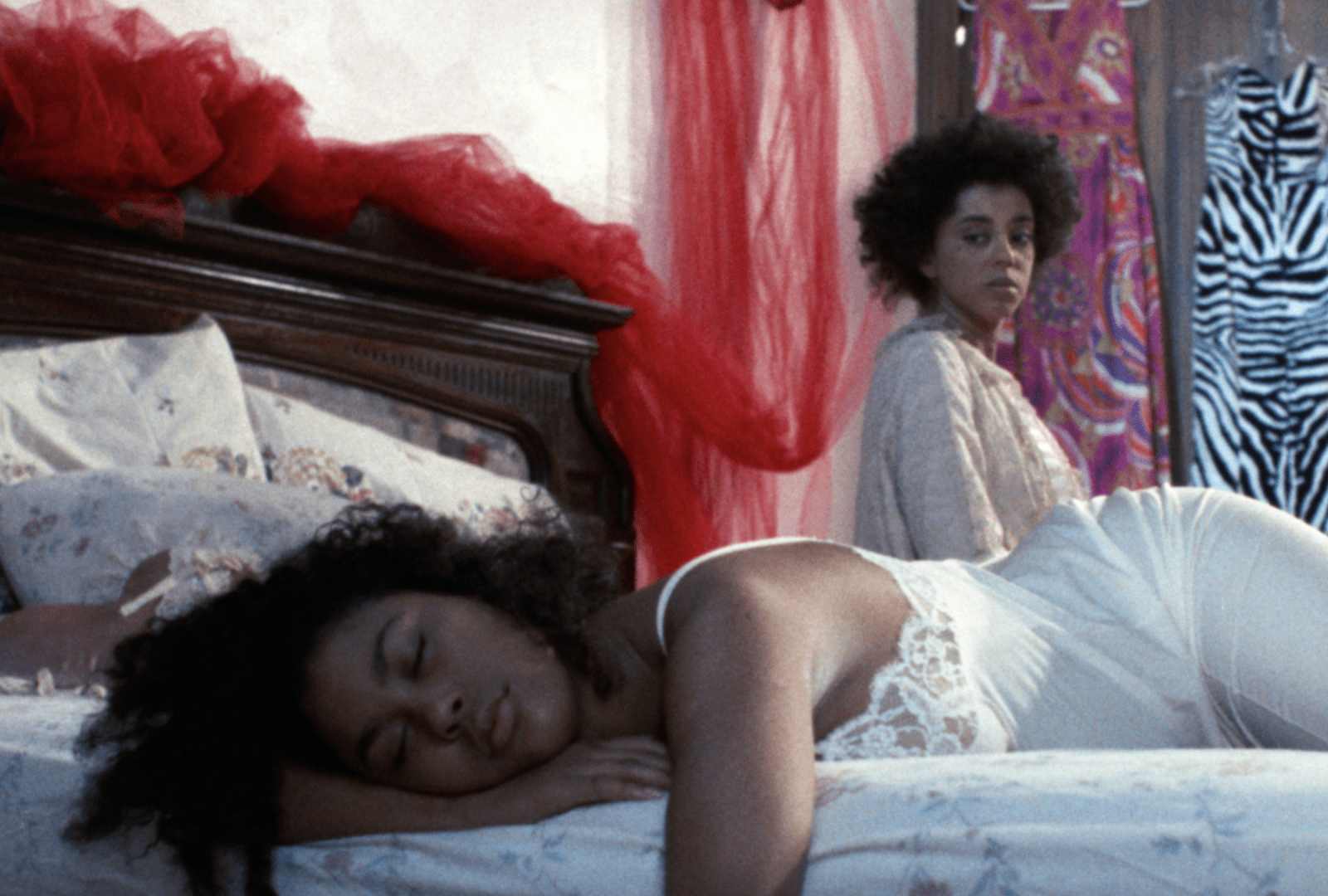 Ayoka Chenzira, Alma's Rainbow (1994), from top: Kim Weston-Moran (left) and Victoria Gabrielle Platt; Platt; Alma's Rainbow re-release poster; Platt (foreground) and Mizan Kirby. Images courtesy and © Milestone Film & Video and Kino Lorber.