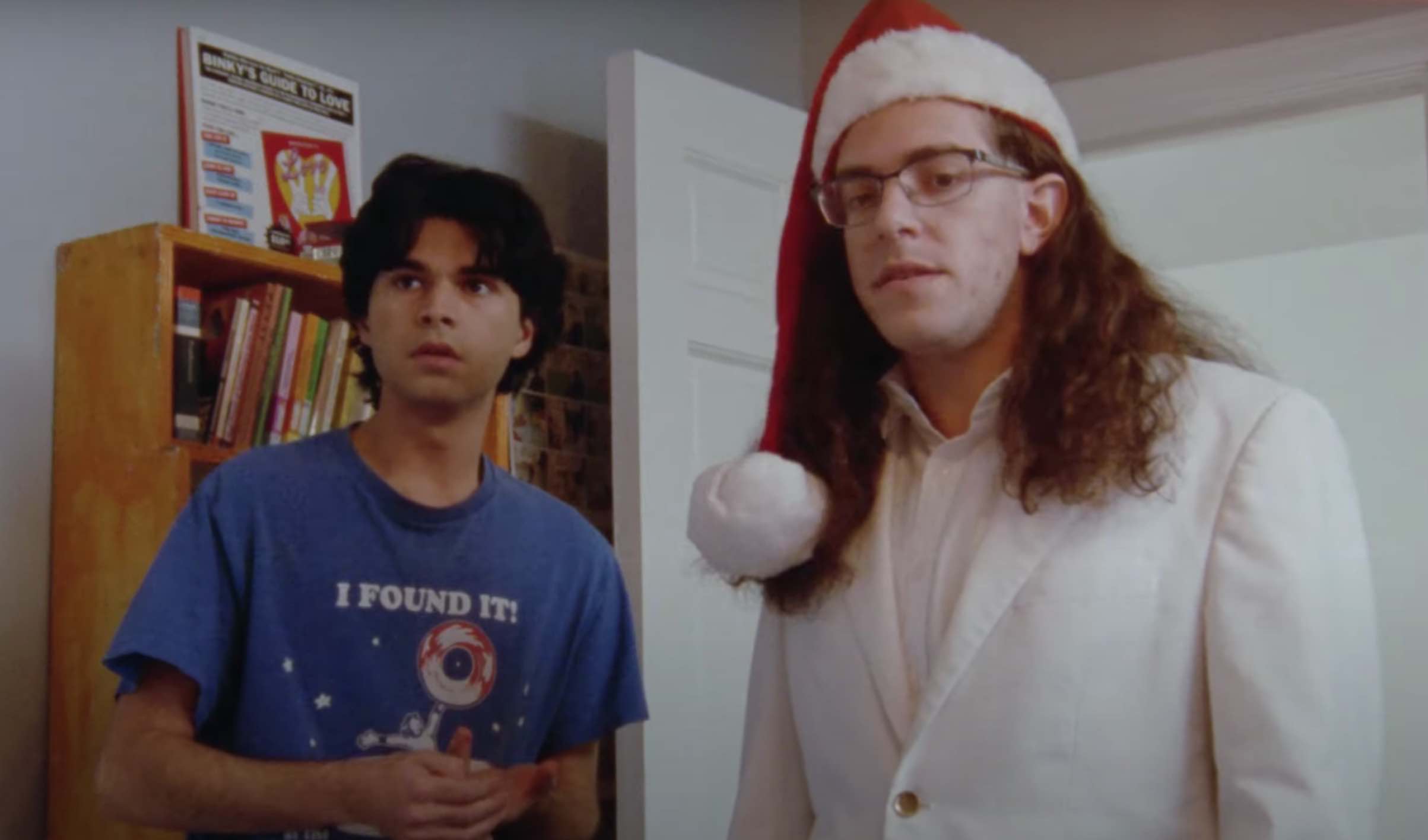 Philosophy is, properly, homesickness, the wish to be everywhere at home. — Novalis
In FUNNY PAGES, Owen Kline's delightfully shambolic feature debut, seventeen-year-old Robert (Daniel Zolghadri) can't wait to escape the bourgeois confines of his suburban New Jersey upbringing for the wilds of downtown Trenton. Holding two jobs—a gofer for a public defender at the county courthouse and a clerk in the local comic book store—Robert is an aspiring Robert Crumb and part of a crew of nerd tastemakers who bond through their mutual expressions of disgust at one another's presence. Living in a subterranean apartment populated by extreme eccentrics, barely tolerating the questionable adoration of his boss Cheryl (Marcia DeBonis) and his best friend Miles (Miles Emanuel)—a fellow artist—Robert's aggressive insistence that the world be ordered to his liking is, somehow, a source of strength to those around him.
In the end, the dangers of fandom explode when Robert attempts to initiate a relationship with Wallace (Matthew Maher), someone who had worked on one of Robert's favorite comics. The fact that he is pursuing "the assistant to the colorist" for a connection to something authentic precisely situates Robert's tenuous grasp of reality. Or not. Authenticity is where you find it. Meeting one's heroes is usually a mistake, but their creations live on in the endless pleasures of the page.
FUNNY PAGES is now playing in cinemas and streaming. See theater links below for details.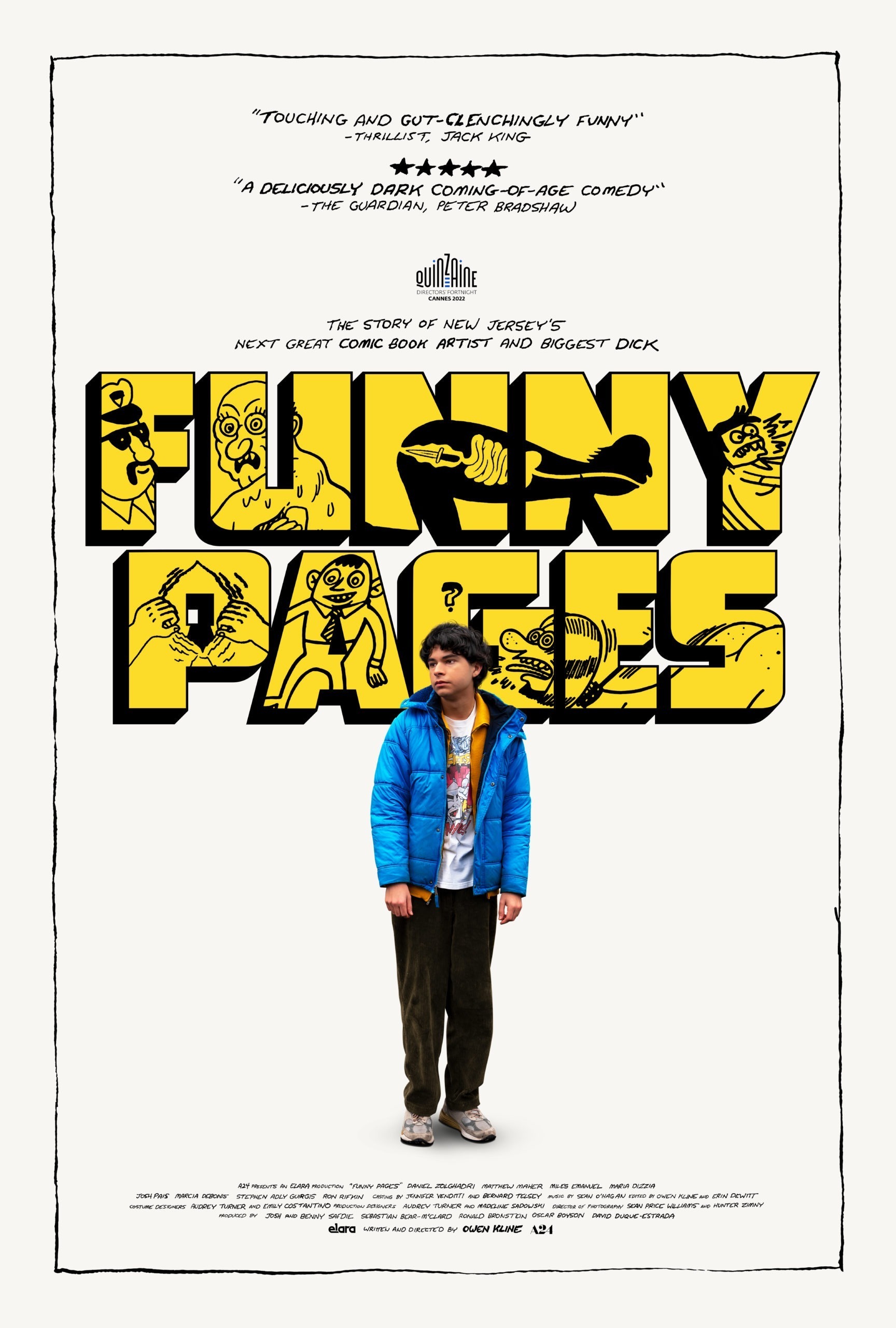 FUNNY PAGES
Written and directed by Owen Kline
Now playing
700 West 7th Street, downtown Los Angeles
Walter Reade Theater
165 West 65th Street, New York City
For streaming, see A24.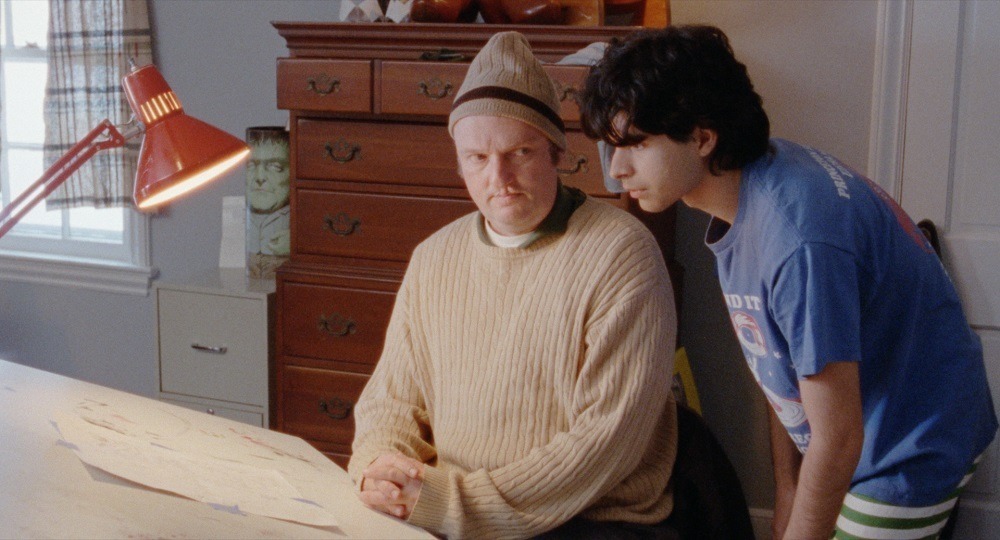 Owen Kline, Funny Pages (2022), from top: Daniel Zolghadri; Miles Emanuel (right) and Zolghadri; Funny Pages U.S. poster; Matthew Maher and Zolghadri. Images courtesy and © A24.