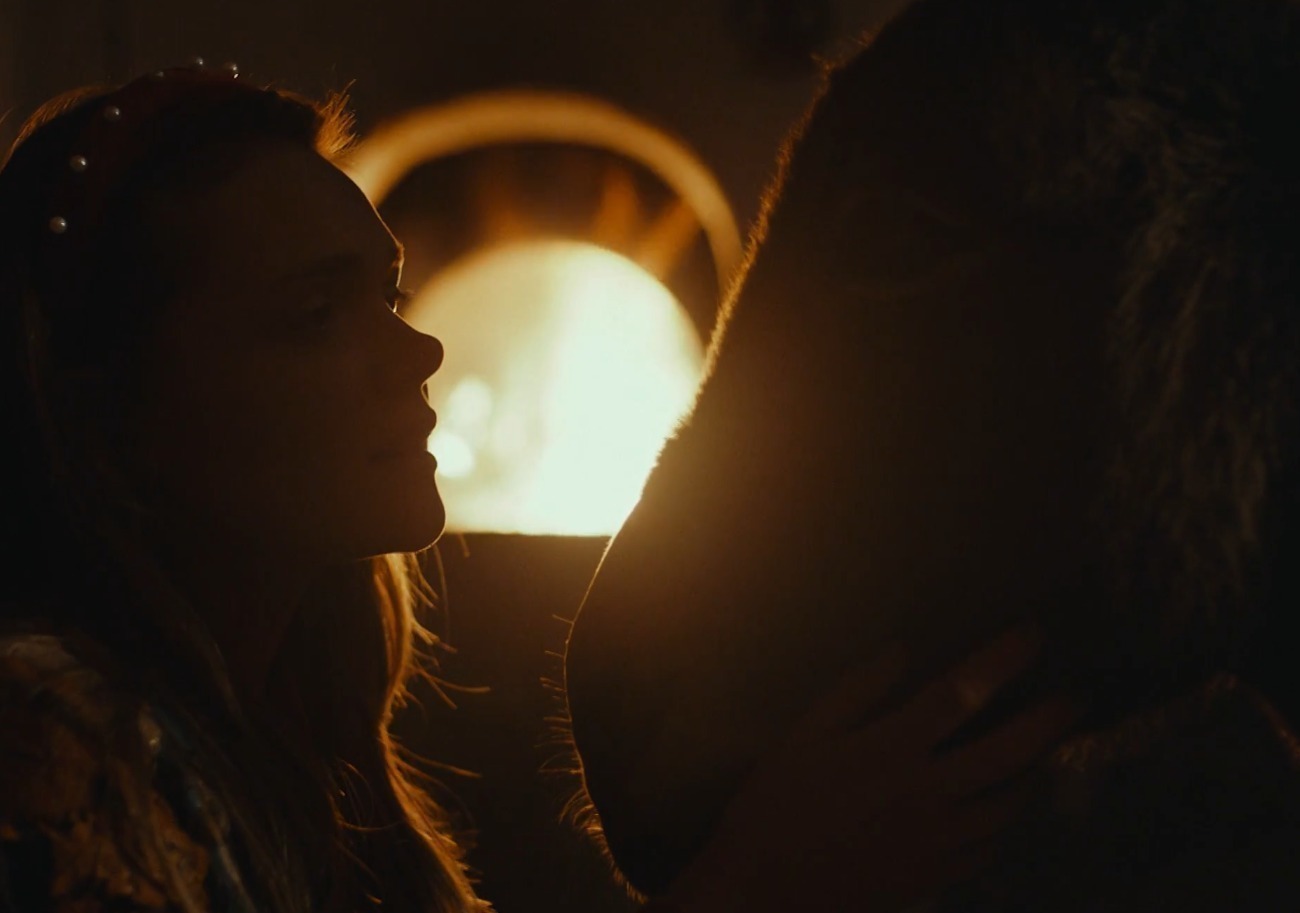 Each art breeds its fanatics. The love that cinema inspired, however, was special. It was born of the conviction that cinema was an art unlike any other: quintessentially modern, distinctively accessible, poetic and mysterious and erotic and moral—all at the same time. — Susan Sontag*
In her essay "A Century of Cinema," Sontag addresses a second Golden Age of film which began in the mid-1950s and lasted nearly two decades, when "vanguard ideas took hold again"—mostly in Europe and Asia—and "a dazzling number of original, passionate films of the highest seriousness got made with new actors and tiny crews." Jerzy Skolimowski's development as a filmmaker during this avant-garde period brought the world such works as Indentification Marks: None and Walkover (both from 1965, and starring the director as young student-soldier-boxer "Andrzej Lesczcyc"), Le départ (1967), Deep End (1970), The Shout (1978), and Moonlighting (1982).
Skolimowski was 28 and had just finished his first films when Au hasard Balthazar (Robert Bresson, 1966) was released. He claims to this day that it's the only film, before or since, that ever brought tears to his eyes. Over half a century later, moved by a desire to break from traditional narrative and its usual exponent—human actors—the filmmaker recaptures this early emotional experience with EO, a brilliant homage to and expansion of Bresson's donkey parable. Startling in its hallucinatory effects and transitions—embodying the poetic and mysterious and erotic and moral affirmed by Sontag—the film traces EO's search for lost love across a dreamscape of instability and disjunction. As in Bresson's film, the story begins with the animal's separation from his greatest caregiver, a girl whose ultimate lack of agency matches her ward's. An object of abandonment and mistreatment, EO is also a witness guide to ever greater episodes of betrayal and death among the humans whose paths he is unlucky enough to cross.
Now playing in cinemas, Skolimowski and Ewa Piaskowska—his co-writer and wife—are participating in post-screening Q & A's. See theater links below for details.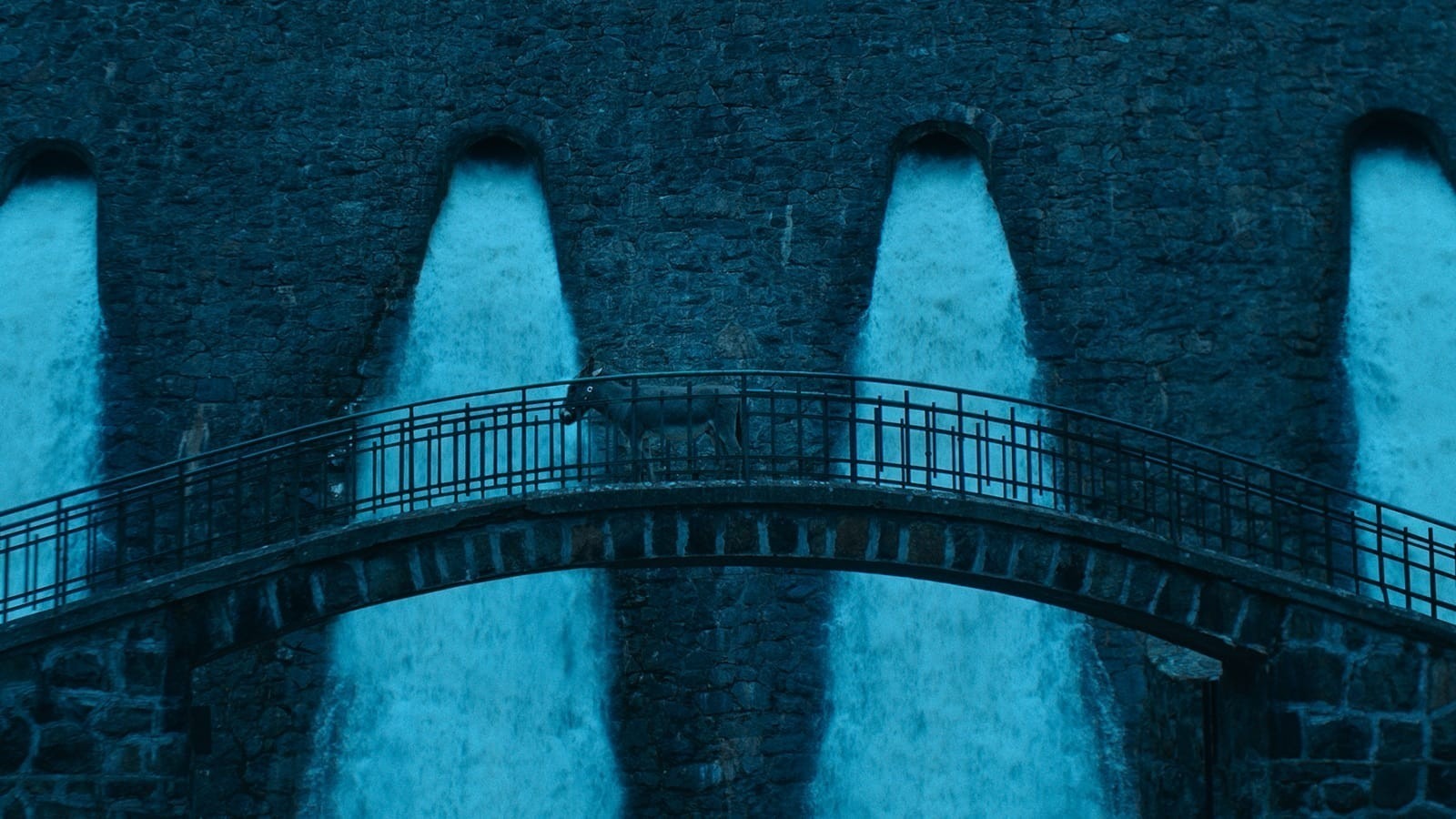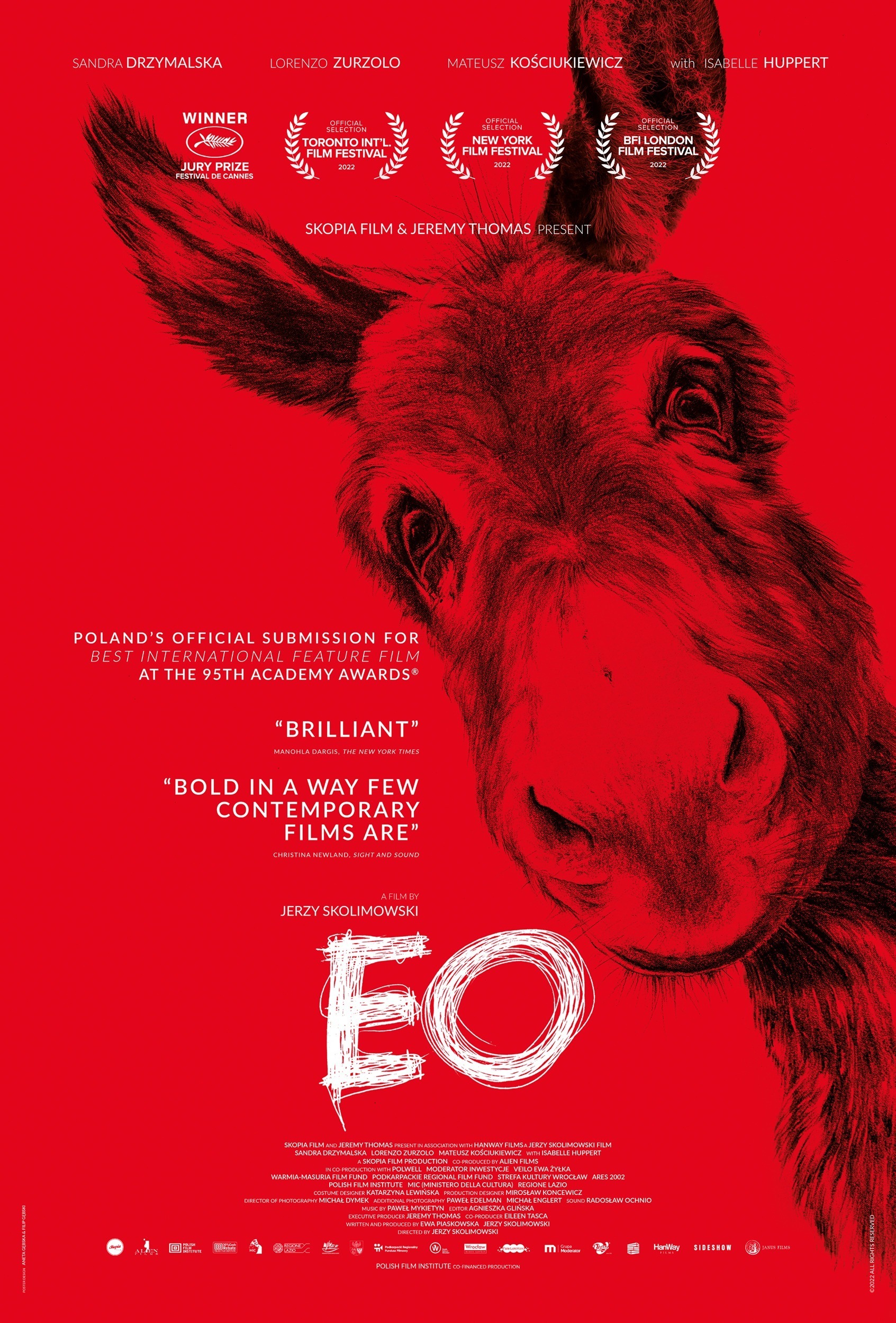 EO
Directed by Jerzy Skolimowski
Now playing
Lumiere Cinema at the Music Hall
9036 Wilshire Boulevard, Beverly Hills
1332 2nd Street, Santa Monica
207 North Maryland Avenue, Glendale
Elinor Bunin Munroe Film Center
144 West 65th Street, New York City
Played September 2 through 6:
1822 North Vermont Avenue, Los Angeles
*Susan Sontag, "A Century of Cinema" (1995) in Sontag: Later Essays, edited by David Rieff (New York: Library of America, 2017), 323–328.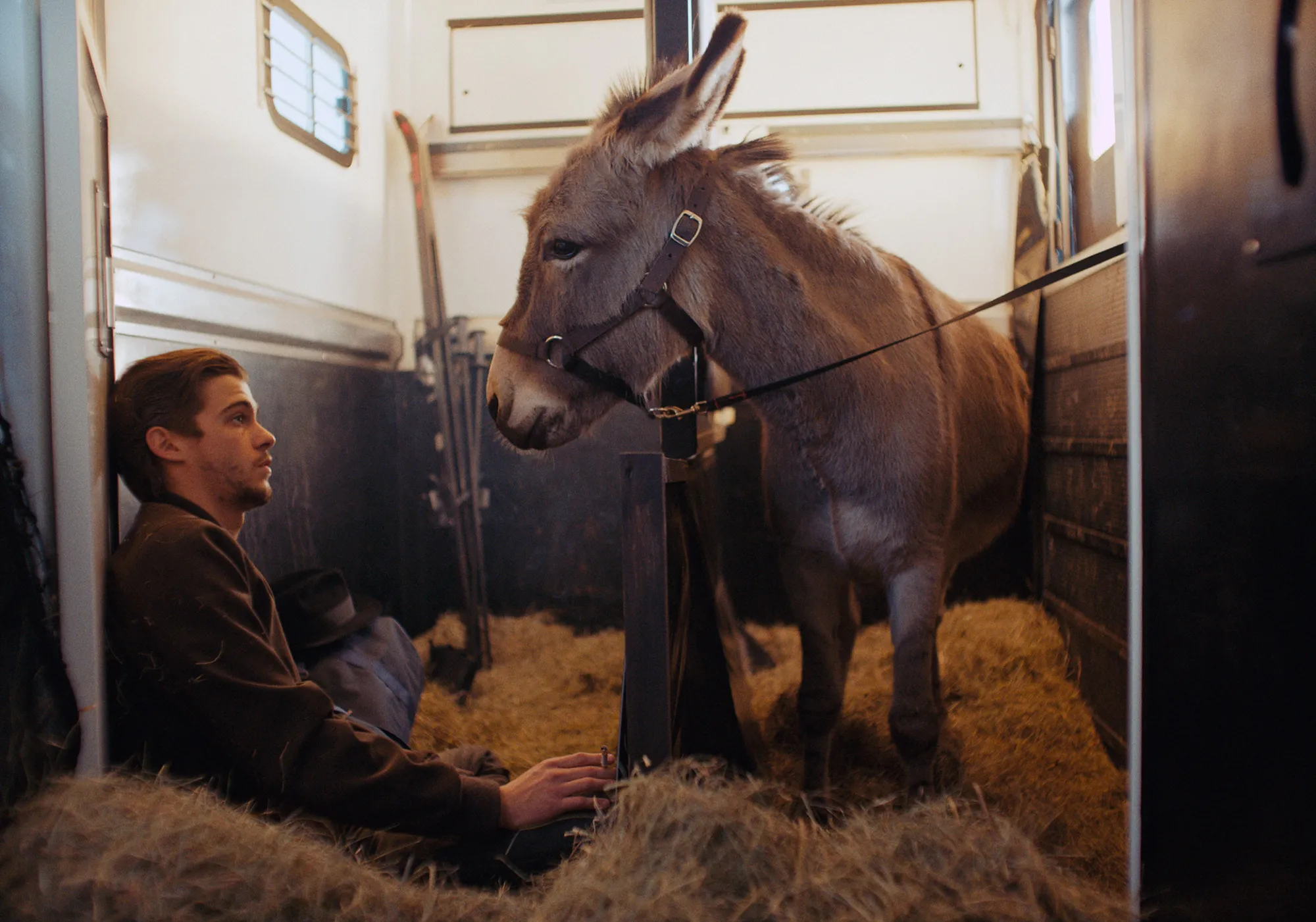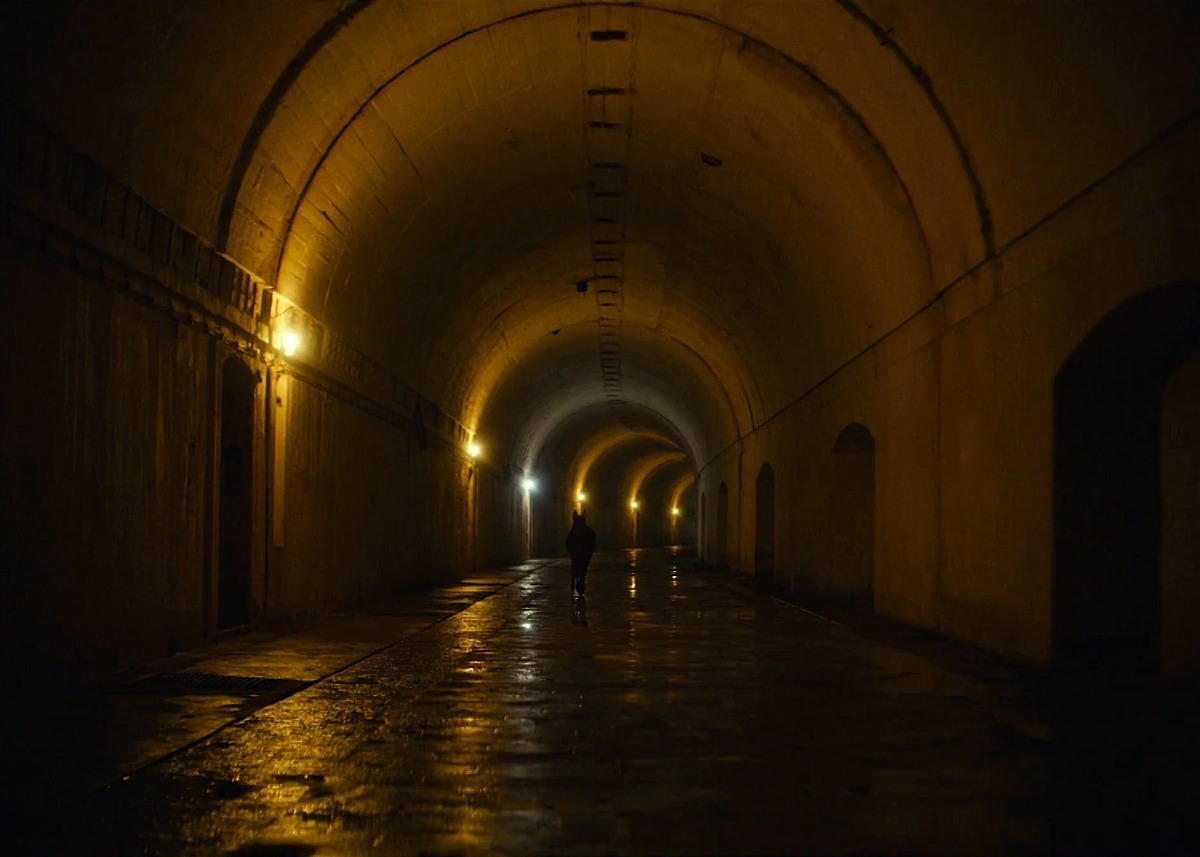 Jerzy Skolimowski, EO (2022): EO was played by six donkeys: Hola, Tako, Marietta, Ettore, Rocco, and Mela; Sandra Drzymalska (second from top and bottom, photo credit Aneta Gębska and Filip Gębski) plays "Kasandra"; Lorenzo Zurzolo (fifth from top, left) plays "Vito."
EO images (8, including poster, credit Gębska and Gębski) courtesy and © Sideshow and Janus Films.