On the occasion of the publication of Jeanetta Rich's BLACK VENUS FLY TRAP (Deluge Books), join Rich and Cyrus Simonoff in conversation.
JEANETTA RICH and CYRUS SIMONOFF IN CONVERSATION
Polyesterzine
Tuesday, July 20.
1 pm on the West Coast, 4 pm East Coast.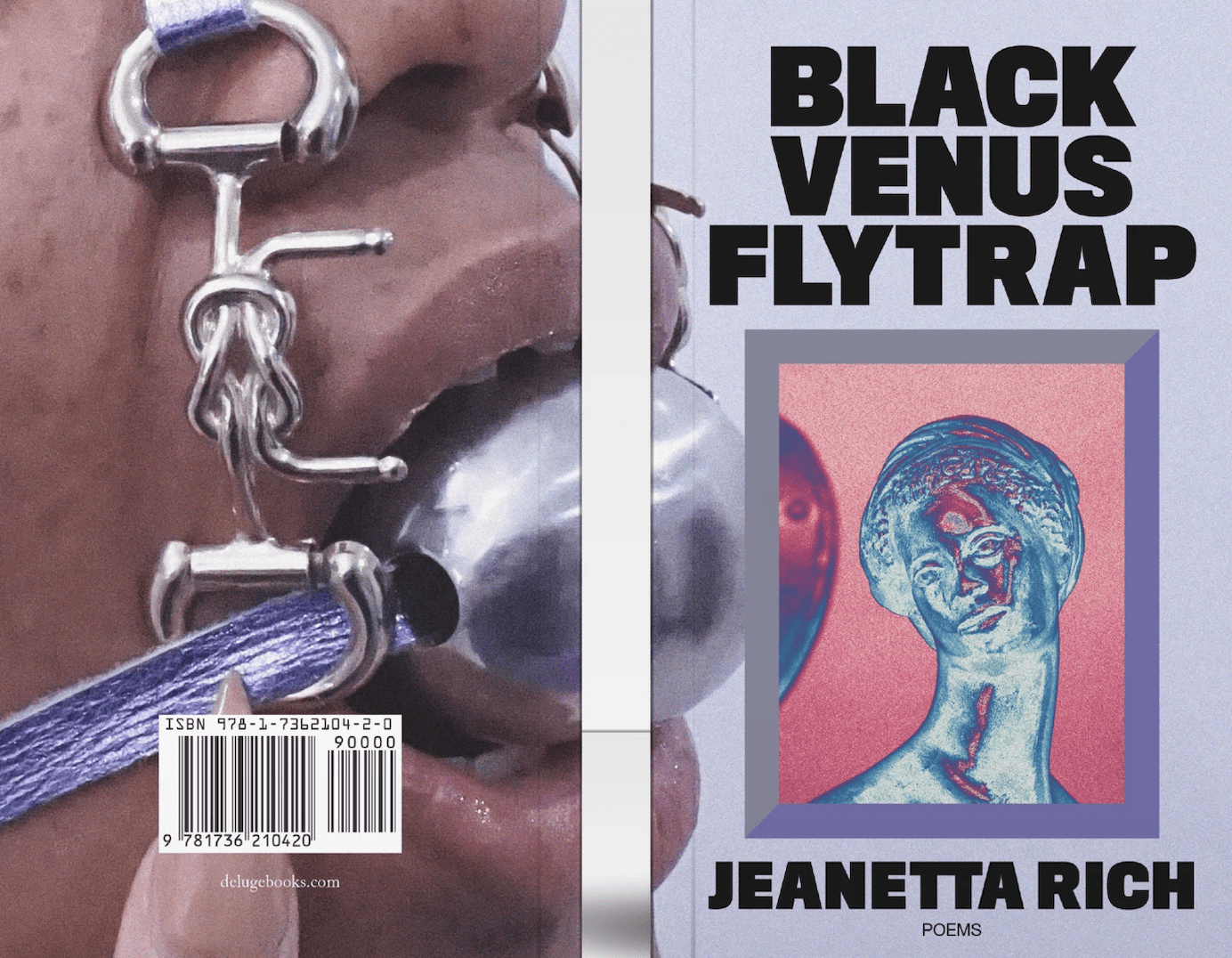 From top: Jeanetta Rich, photograph courtesy and © the author; Jeanetta Rich, Black Venus Fly Trap, image courtesy and © the author and Deluge Books.