Working together as Las Nietas de Nonó, the sisters Mulowayi and Mapenzi Nonó have established a studio, a garden, and community workshop on their familial land in San Antón, Puerto Rico. Their practice intertwines performance, activism, ecology, and emancipatory education as a means to carry on their ancestral legacy of healing and food justice and making visible the ongoing erasure and displacement of Black communities on the island…
[Their] installation and performance piece NO MORE TEARS is based on their ongoing correspondence with their cousins the Salgado brothers, who were recently released after serving several years in federal prison. NO MORE TEARS is a meditation on the emotional and mental turmoil one grapples with during incarceration and how the loss of physical and spatial freedom heightens the interior, invoking the realms of memory and dreams. — Erin Christovale*
This week, join Las Nietas de Nonó at the Hammer Museum for two performances of NO MORE TEARS as part of the exhibition No Humans Involved. See link below for details.
LAS NIETAS DE NONÓ—NO MORE TEARS
Thursday and Saturday, December 16 and 18, at 5 pm
No Humans Involved
Hammer Museum
10899 Wilshire Boulevard, Los Angeles
*Erin Christovale, "How Do You Measure a Life?," in No Humans Involved, edited by Christovale (Los Angeles: Hammer Museum; New York: DelMonico Books, 2021), 19.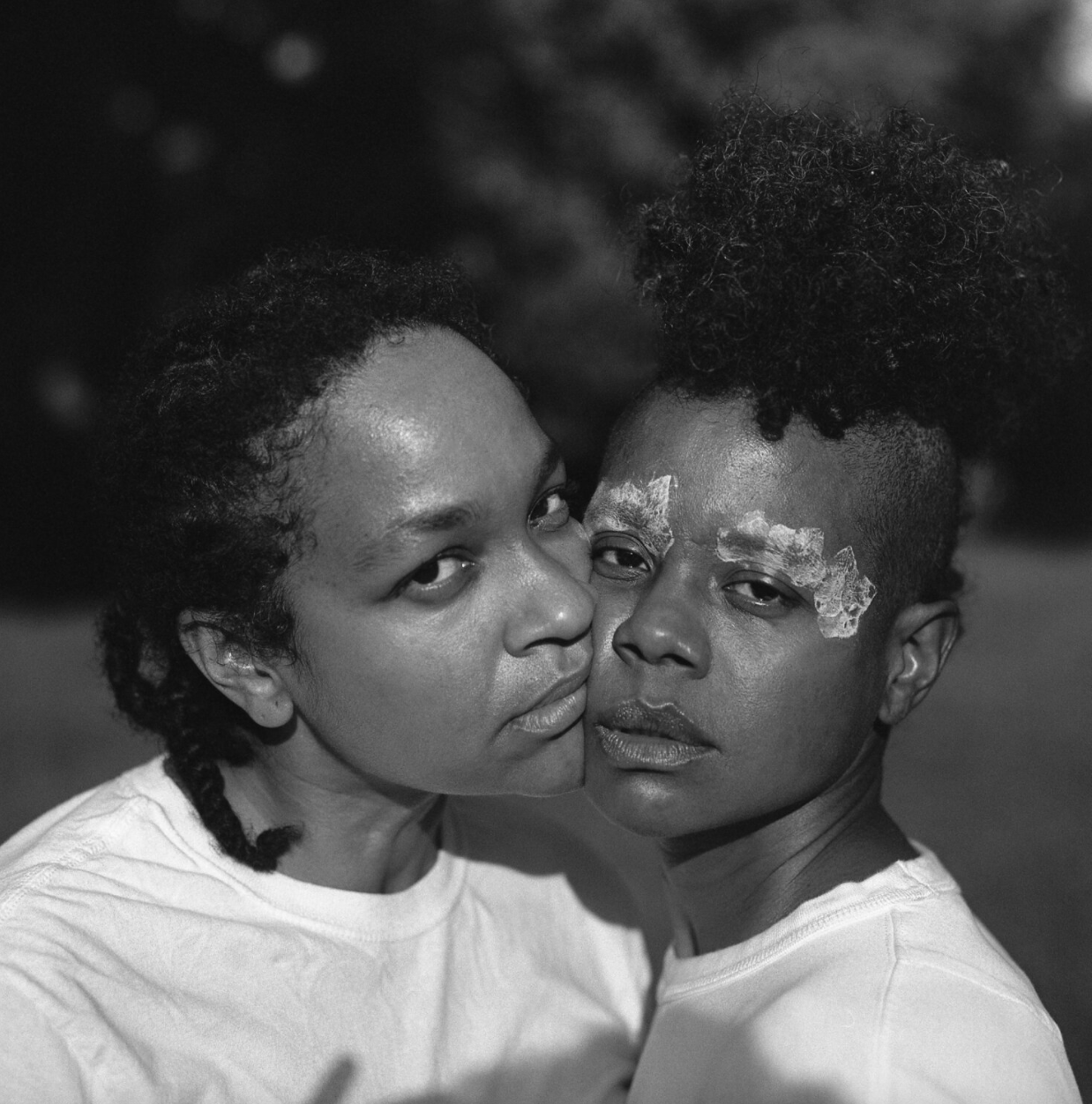 Las Nietas de Nonó, No More Tears, No Humans Involved, organized by Erin Christovale, associate curator, with Vanessa Arizmendi, curatorial assistant, Hammer Museum, October 10, 2021–January 9, 2022, from top: December 12, 2021 performance, Hammer Museum; installation view, photograph by Jeff McClane, courtesy and © the photographer and the Hammer Museum; photograph of Las Nietas de Nonó by David Moses, courtesy and © Las Nietas de Nonó and the photographer.