To the world we dream about and the one we live in now. — Orpheus, Hadestown*
As the 2022 theater season progresses and the post-pandemic audience emerges to frequent old haunts, a sense of community—onstage and off—is happily reborn at the Ahmanson with the long-awaited production of HADESTOWN, Anaïs Mitchell's raucous remix of several mythological tales in highly imaginative musical form.
An earnest, determined Eurydice (Morgan Siobhan Green) crosses paths with Orpheus (Nicholas Barasch), a sort of idiot savant with a magical voice. Meanwhile, Hades (Kevyn Morrow) and Persephone (Kimberly Marable) struggle with issues political and personal—she spends six months of each year in the underworld and the other six in bloom. Hermes (Levi Kreis) shows up to MC the proceedings and the three Fates (Shea Renne, Bex Odorisio, and Belén Moyano) bring down the house ("When the Chips Are Down").
Set in what could be a decaying New Orleans saloon, the show could just as easily play in a midsummer's forest or an art deco metropolis. Strange and wonderful melodies run askew with jagged hooks to drag us in. Lyrical echoes of our current, slow-motion disaster—the environmental destruction of a planet staring at a capitalist-fascist apocalypse—resonate throughout the show. But rather succumb to the ineradicable power of fate and silence, Orpheus leaves his song unfinished, notes in a continuum for others to join:
It's an old song… It's a sad song… But we keep singin' even so… *
HADESTOWN is directed by Rachel Chavkin, a key participant in its development. See link below for details.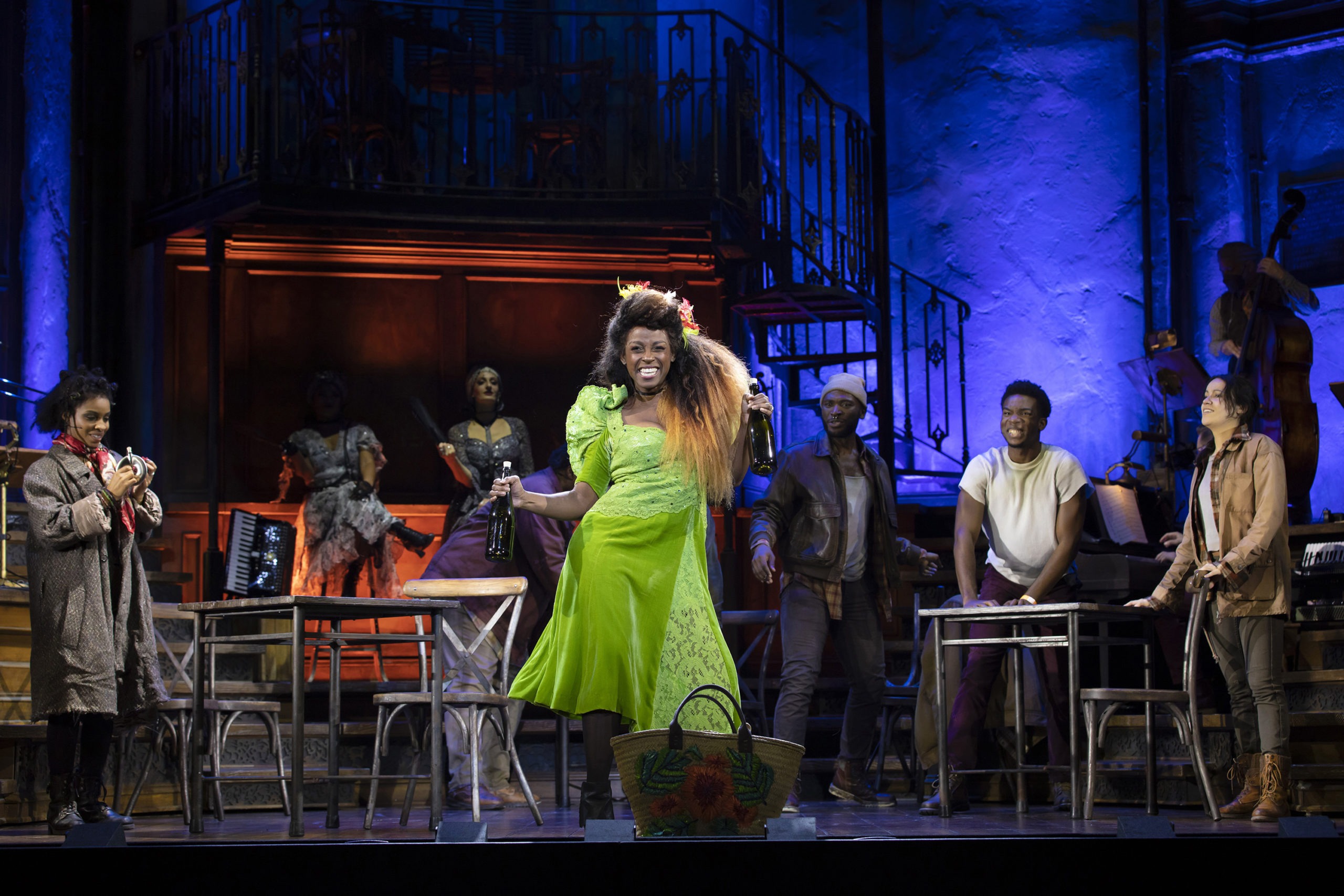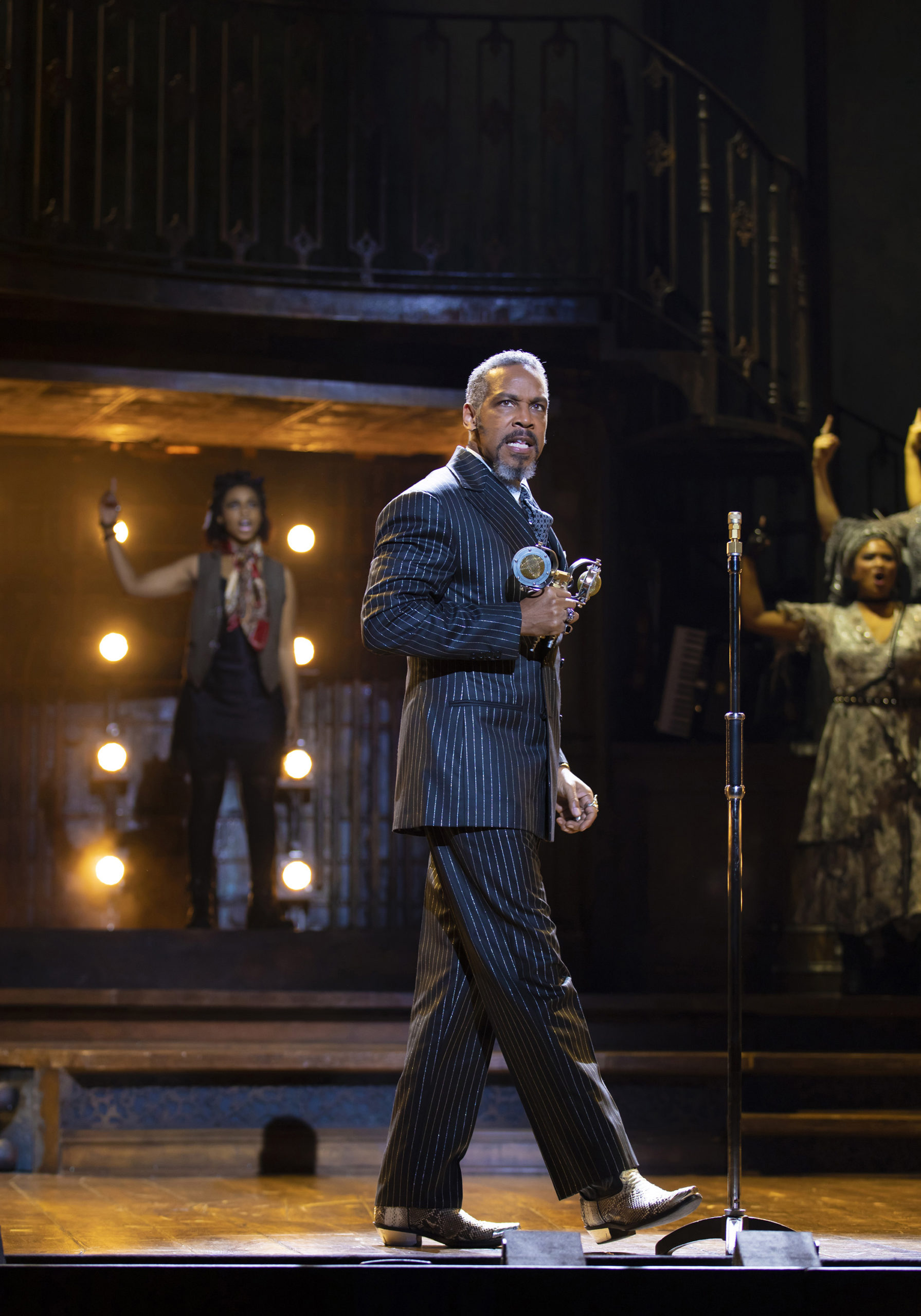 Music, lyrics, and book by Anaïs Mitchell*
Through May 29
Ahmanson Theatre
135 North Grand Avenue, downtown Los Angeles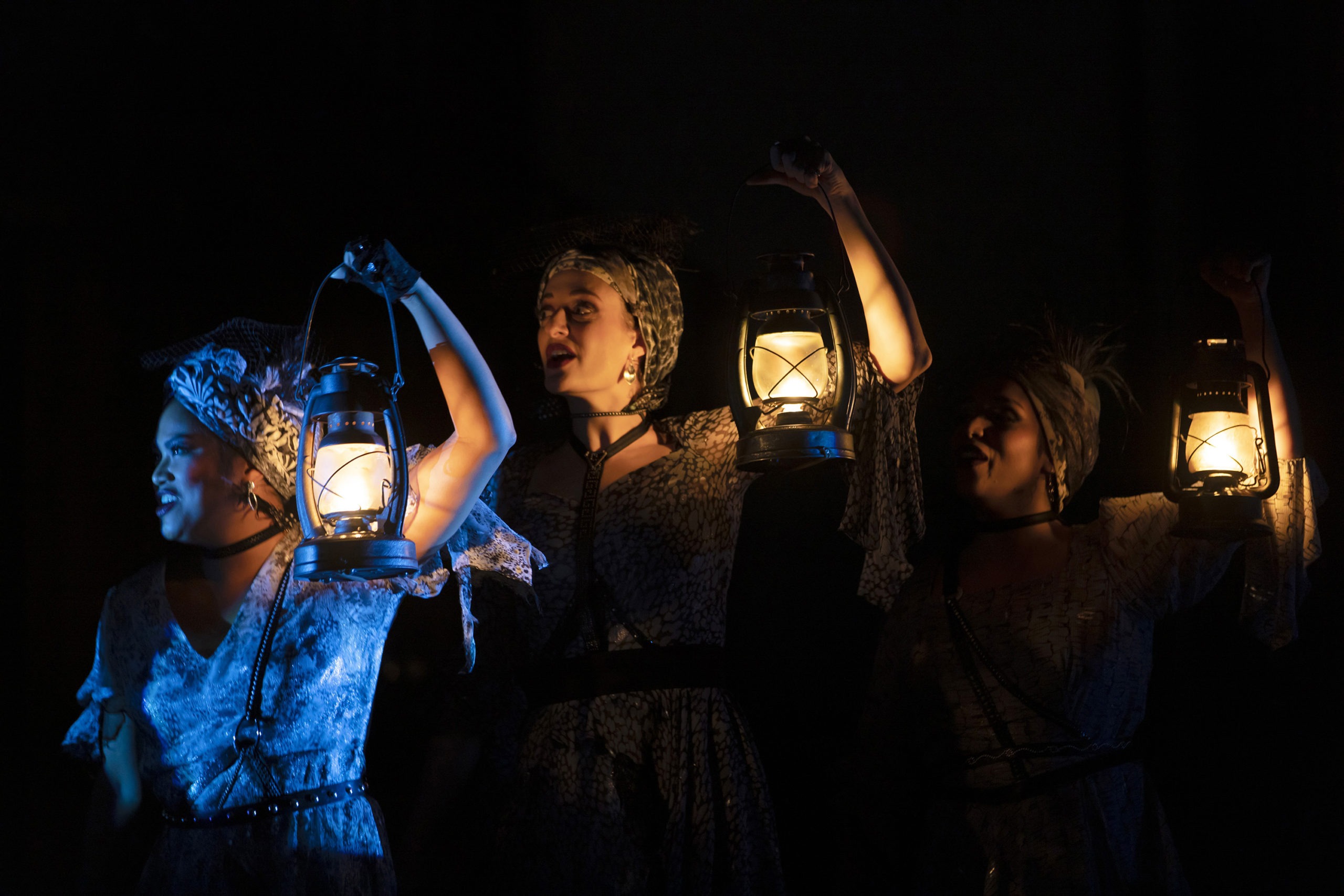 Anaïs Mitchell, Hadestown, North American tour, through July 2023, directed by Rachel Chavkin, from top: Morgan Siobhan Green (foreground left) and Nicholas Barasch, with Shea Renne (background left), Bex Odorisio, and Belén Moyano; Levi Kreis and Company; Kimberly Marable and Company; Kevyn Morrow; Renne, Odorisio, and Moyano; Hadestown Company; Morrow, Barasch, and Marable; Barasch and Green. Photographs by T Charles Erickson.